FS FREED FILMING UBC PHARMACEUTICAL BLDG. AS SEATTLE HOSPITAL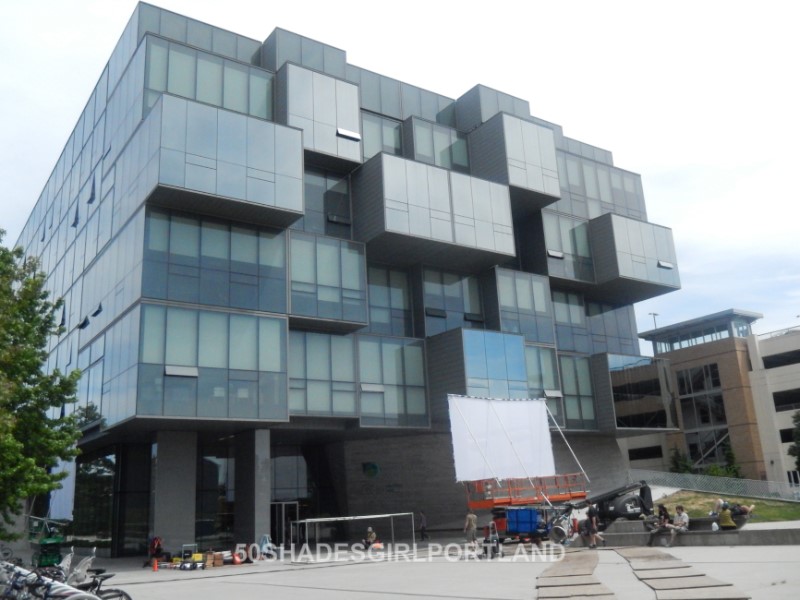 The production of Fifty Shades Darker/Freed returned to the University of British Columbia Campus for 2 days for filming inside the Pharmaceutical Sciences building located on Westbrook Mall Road. The building opened in 2012 and is a state of the art learning and research facility covering 246,000 square feet. The west side of the building is very unique in its design of the rooms/windows randomly popping out.
The production primarily used the first level of glassed in rooms facing west,  including a couple of rooms for "green rooms" for the actors. They set up screens and also lighting to enhance the filming as needed. At the end of the first day they filmed outside at the main entrance to the building with extras in hospital looking attire walking through the area. They also did filming focused out the windows of the room they were using to view the sidewalk and street below. They had set up lighting along the sidewalk and among the trees but this was never used. Their trucks and tents were set up just a block away for crew and background cast. The filming took place over 2 days with filming several scenes each day.
On the second day of filming several actors arrived and left at different times. On set during the day were Dakota, Jamie, Eloise, Victor, Luke, Marcia, Rita, and E. L. James. Also spotted was director James Foley, Nathan Coates and costumer Shay Cunliffe. There were also several background actors dressed as hospital staff going in and out of the building. The filming completed early on the second day.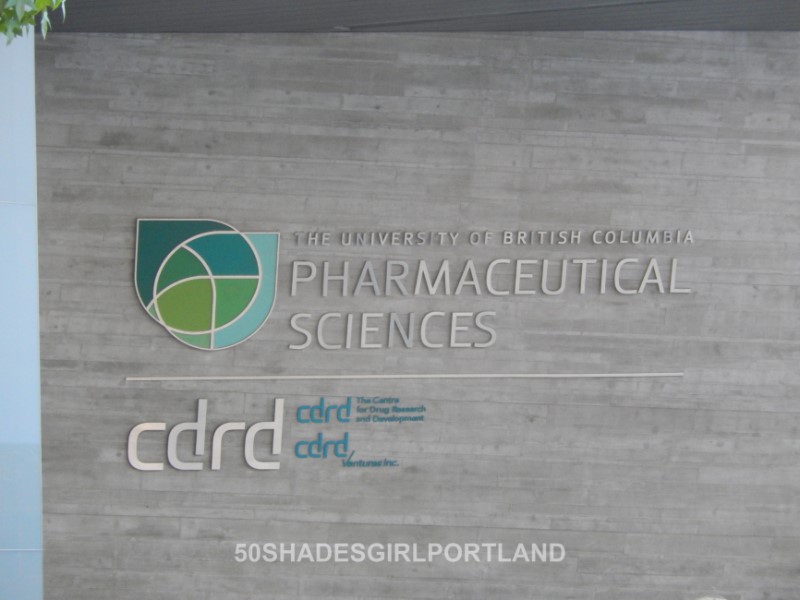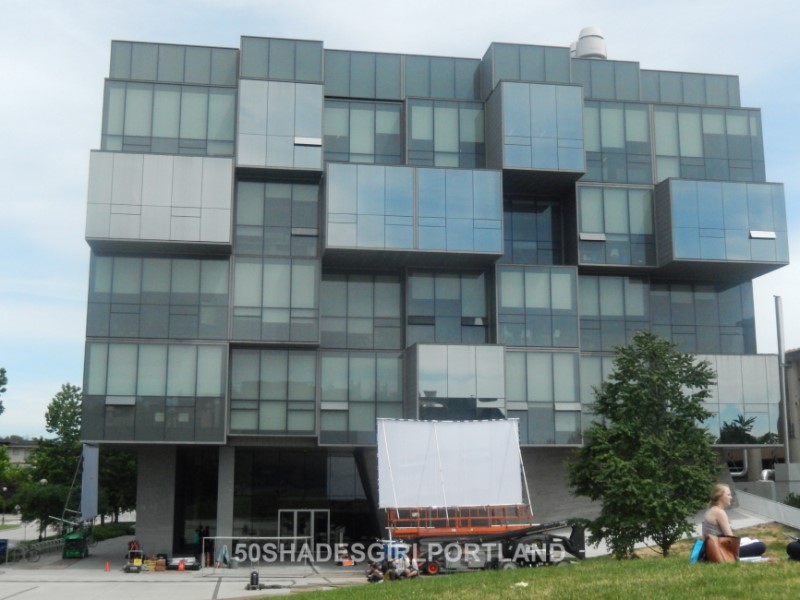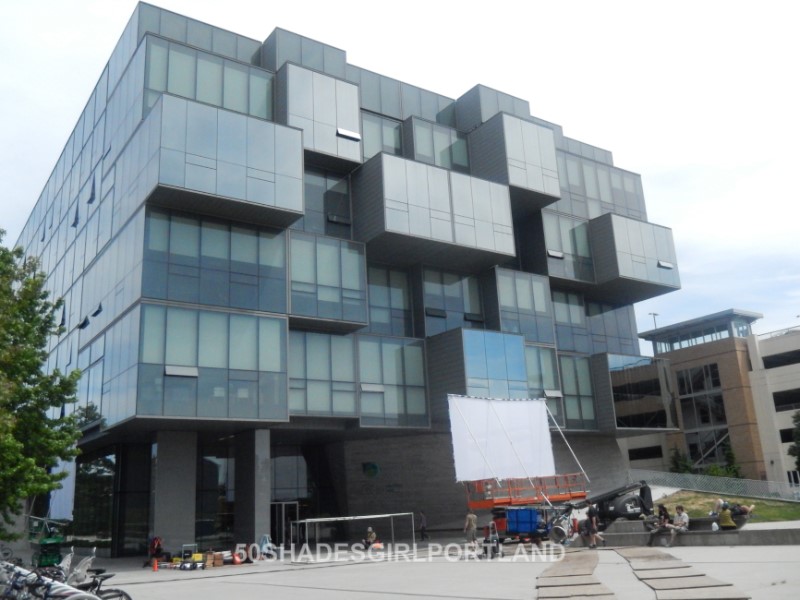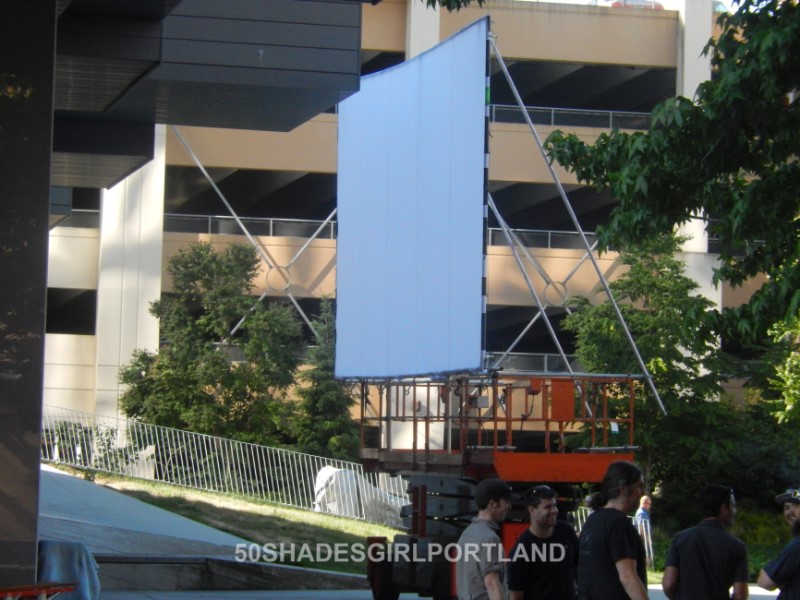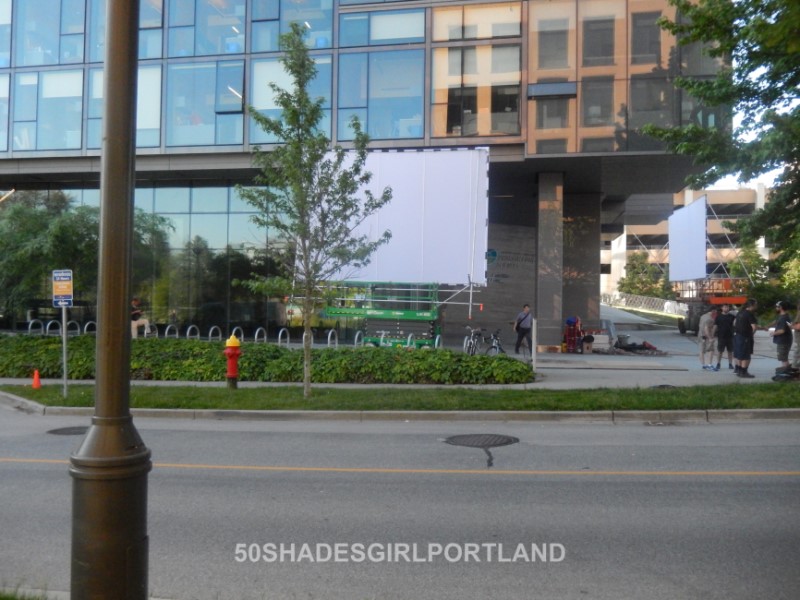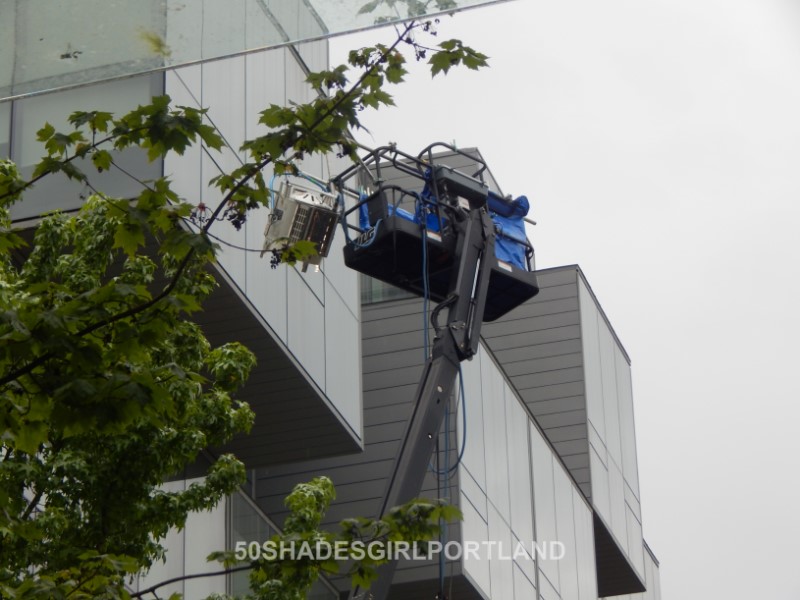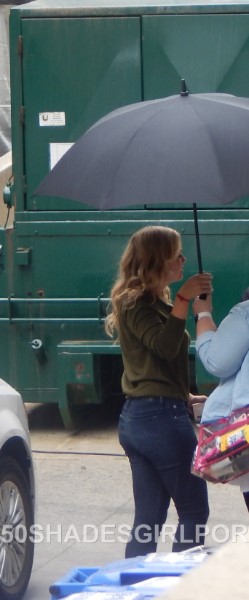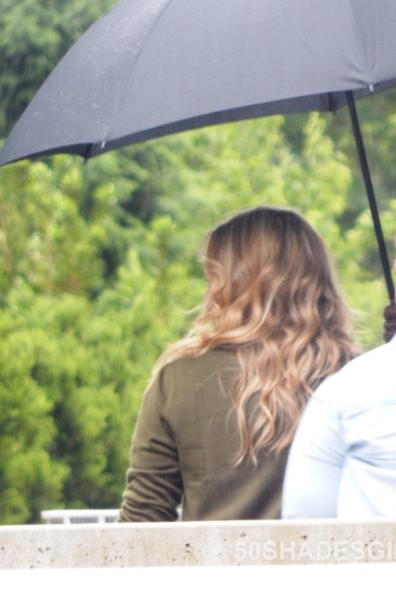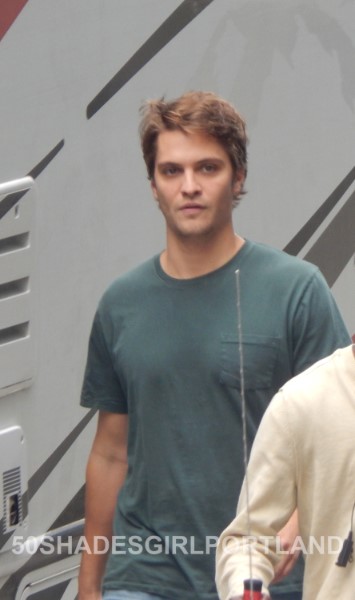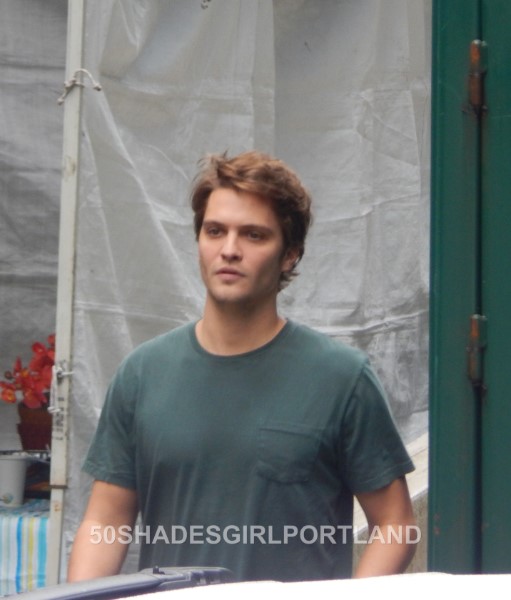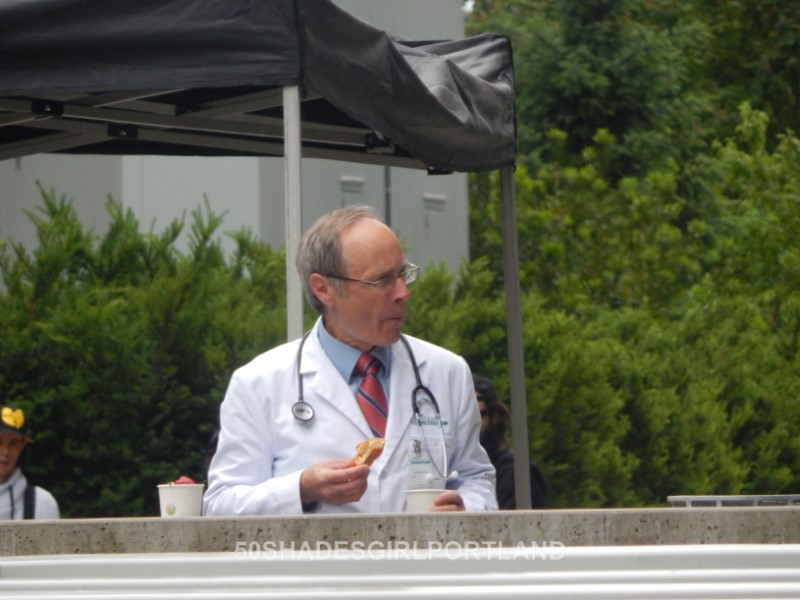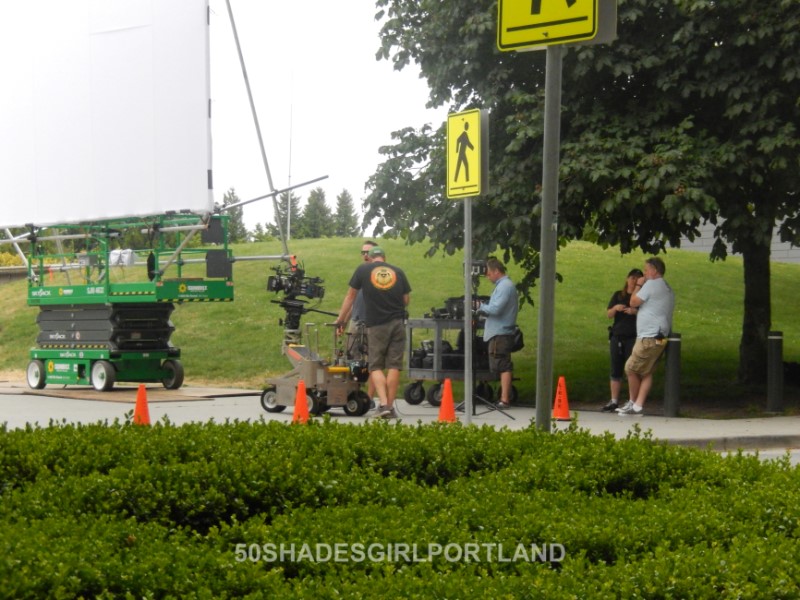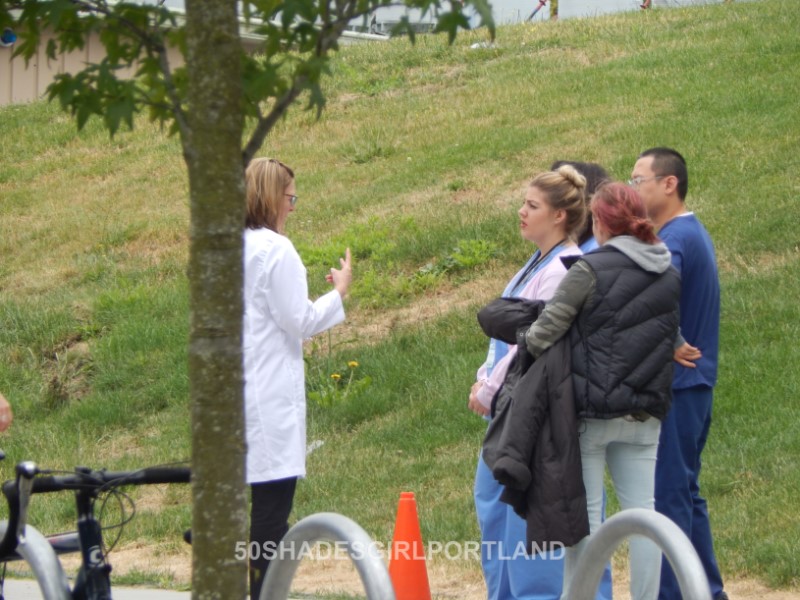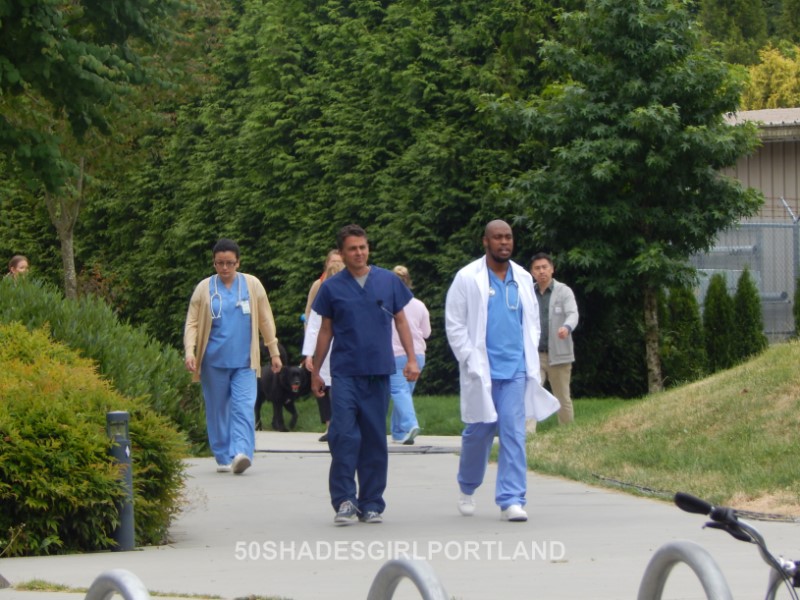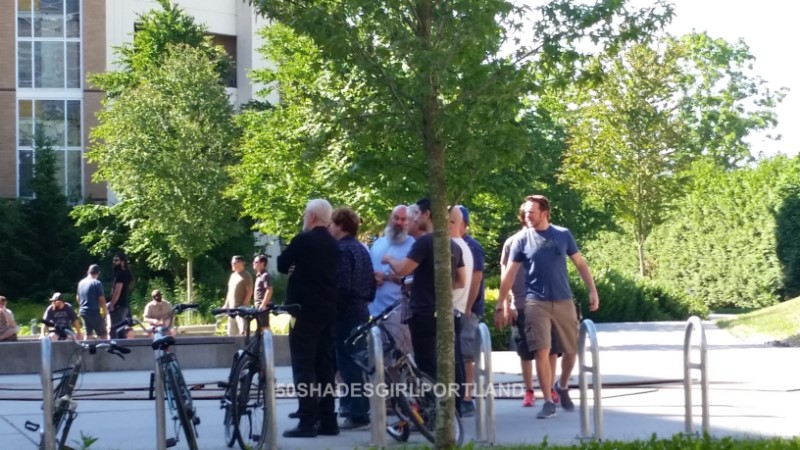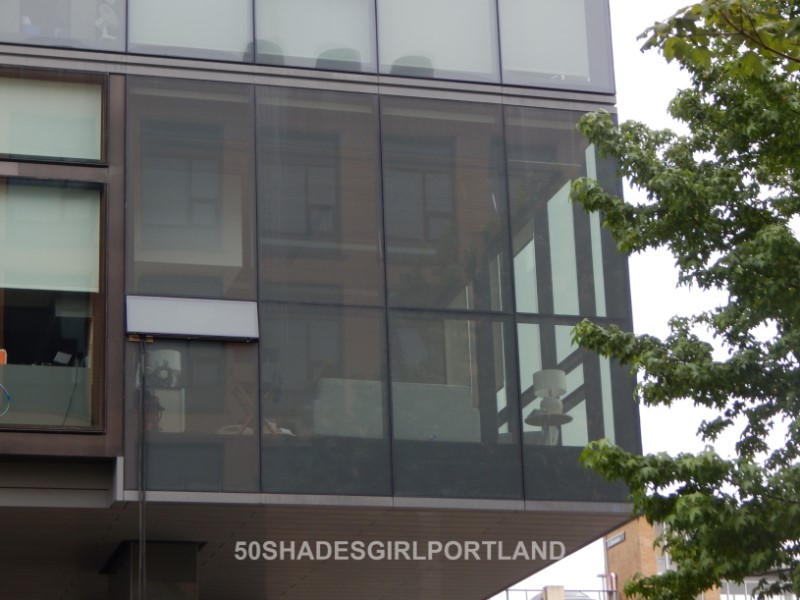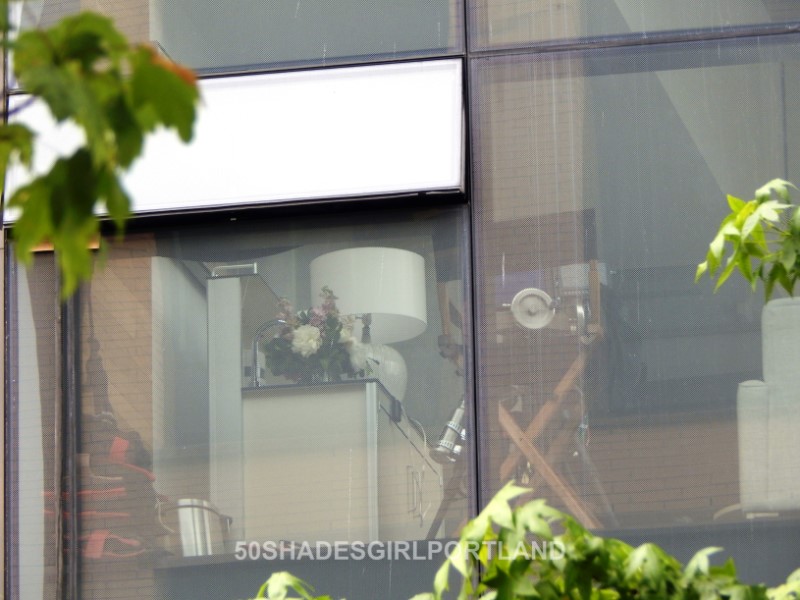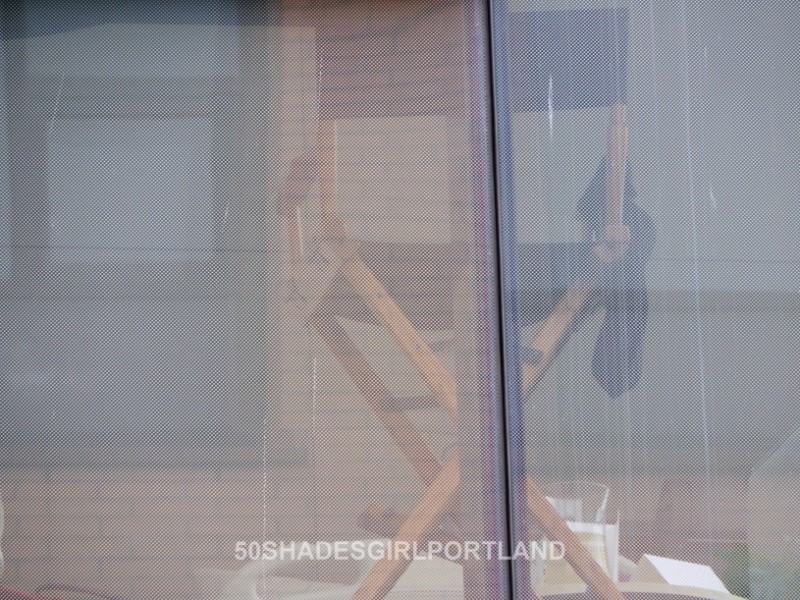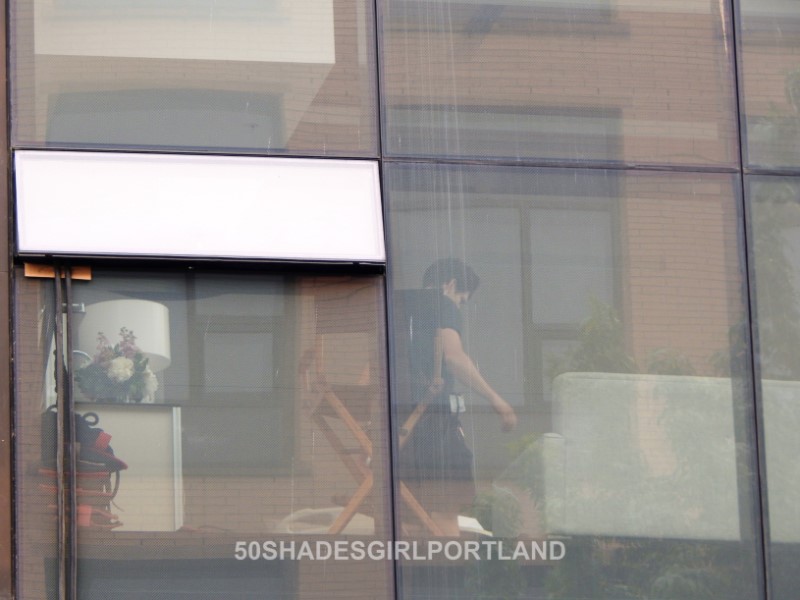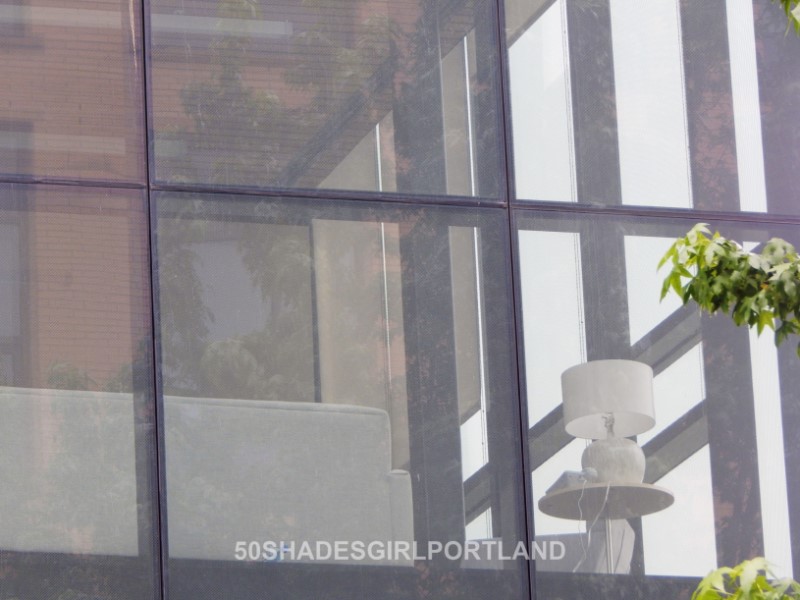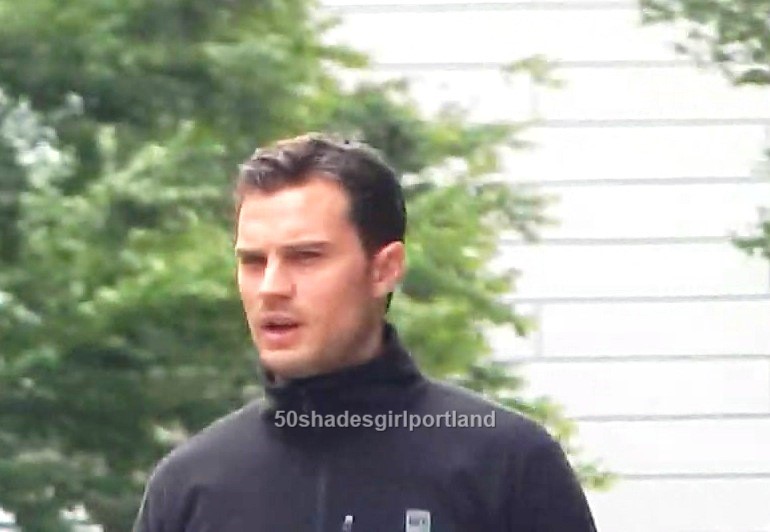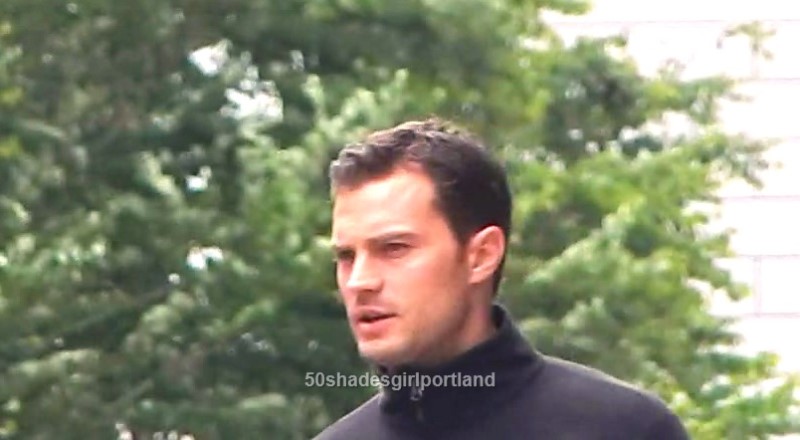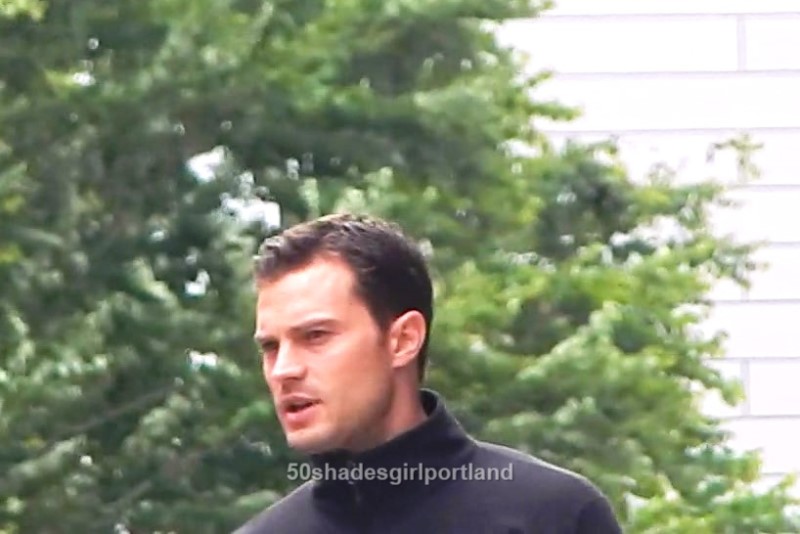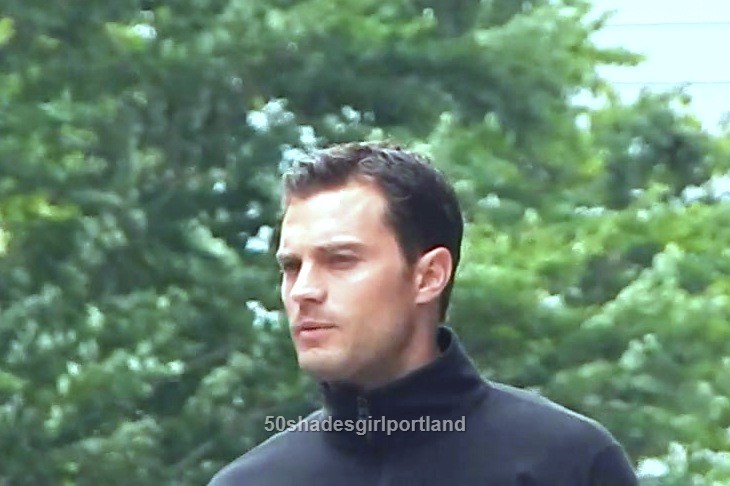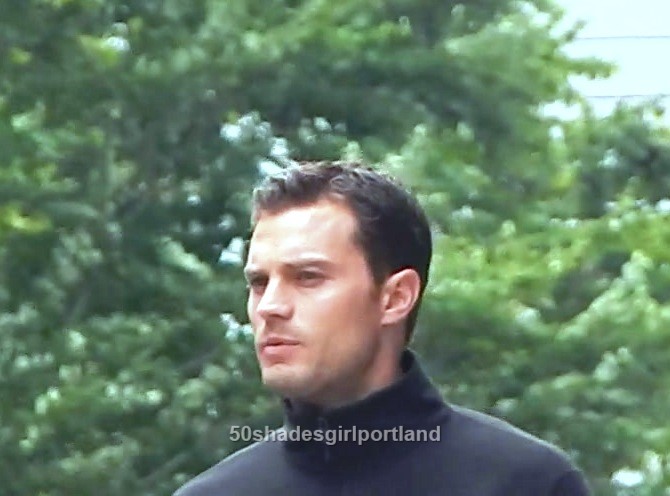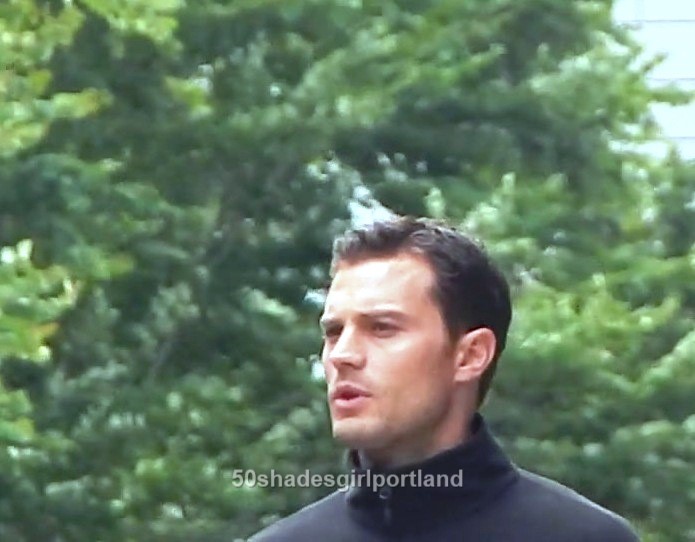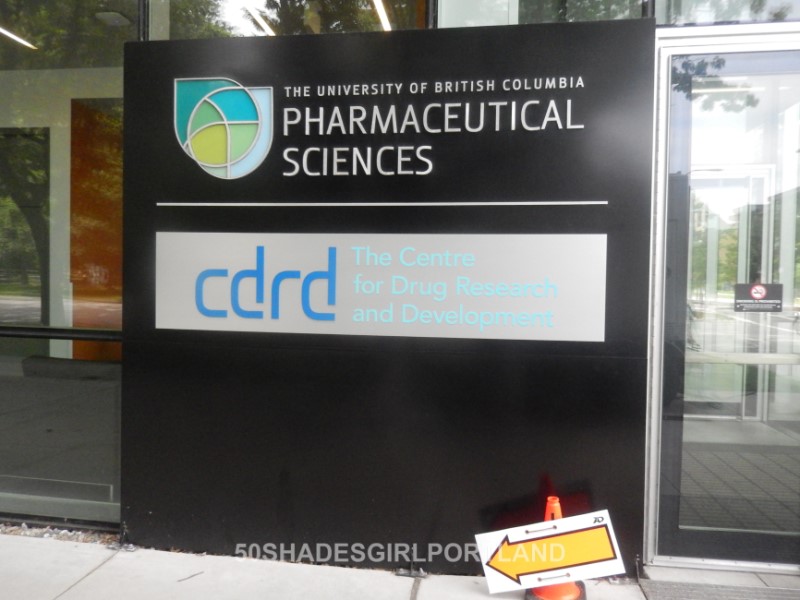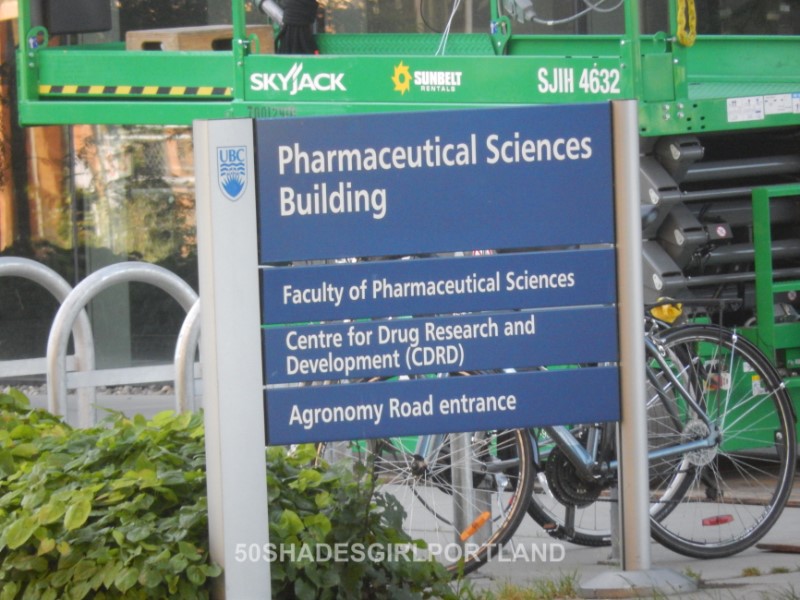 © 2016 – 2017, 50SHADESGIRLPORTLAND . All rights reserved. All information and materials contained on this website including text, photos, and logs are for the exclusive property of 50shadesgirlportland.com. Content cannot be reproduced, distributed, transmitted, displayed or published without consent from the author of the website.