FSOG FREED FILM LOCATION JAMESON HOUSE AS GREY HOUSE LOBBY MAR 14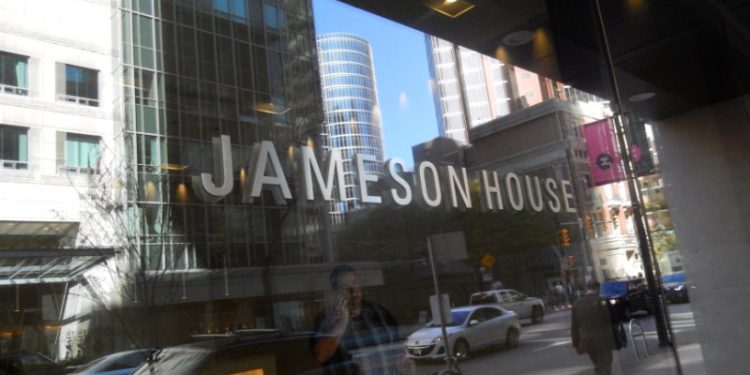 Jameson House has now been used for several locations with the Fifty Shades filming. It is located at 838 W. Hastings Street in downtown Vancouver BC. It was used in the first movie as the entrance to Christian Grey's Grey House offices. They also filmed in the buildings parking garage as the parking for Christian Grey's Escala residence.
For Fifty Shades Freed they filmed with Eric Johnson as Jack Hyde in the buildings lobby and elevator area. The Lobby includes a counter area for concierge service which he was seen stepping up to and receiving something from a person there. He also filmed near the elevator entrance which is behind the counter area. Most of the filming was done late day along with other filming on the Hastings at Terminal City overhang across the street and also in Hornby Plaza.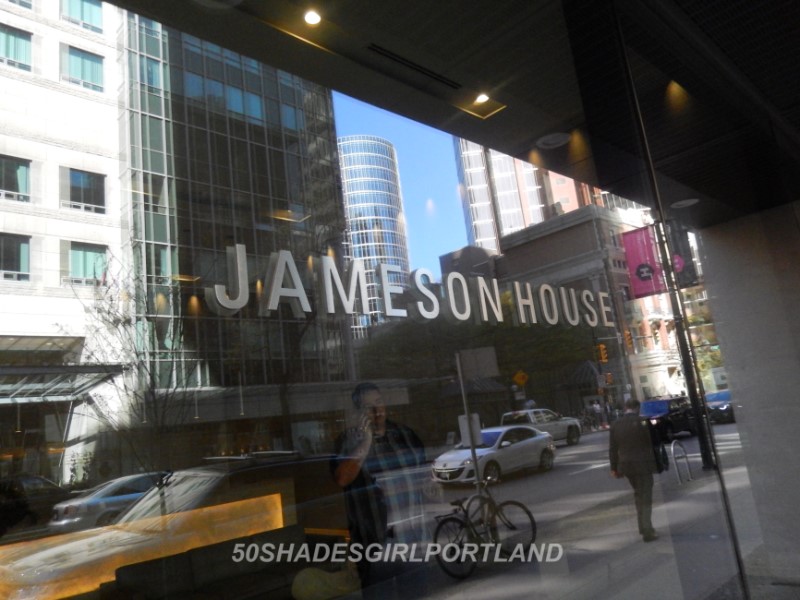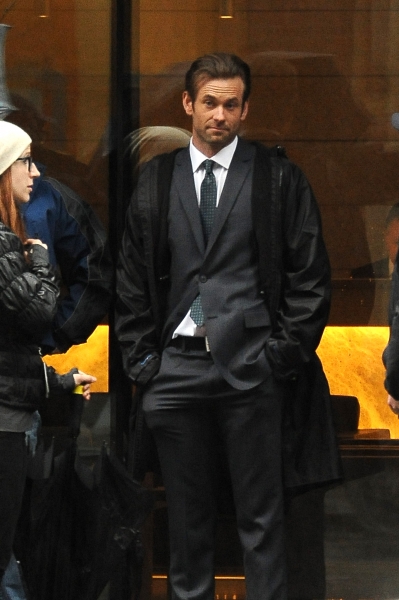 Credit to photographer.