FS FREED WEDDING DAY INSIDE RIVERWAY GOLF COURSE Part 2/3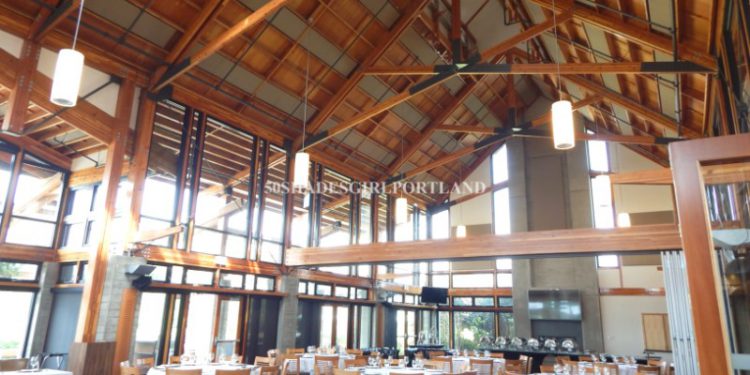 After I was able to attend the filming with the Fifty Shades Freed wedding/reception I knew I wanted to go back and visit the Riverway Golf Course and see the inside the building and area they used for the filming. When I did go back I was able to take a lot of pictures and speak to the event planner for the location. She also shared with me some of the details of the decorations and how they transformed the space.
The inside of the main building is beautiful with its high ceiling with wood beams and all the windows looking out on the golf course. I do think for the wedding they draped white fabrics below the ceiling and over the windows. They brought in tall fake trees, lots of blush roses, new chairs and a wall covered in roses.
Here are photos from inside the building. The carpet has been replaced since the wedding filming. The day I visited it was set up for another wedding, this is not set up for Fifty Shades Freed.
FS FREED WEDDING DAY FILMING PART 1
FS FREED WEDDING DAY FILMING PART 2
FS FREED WEDDING DAY FILMING PART 3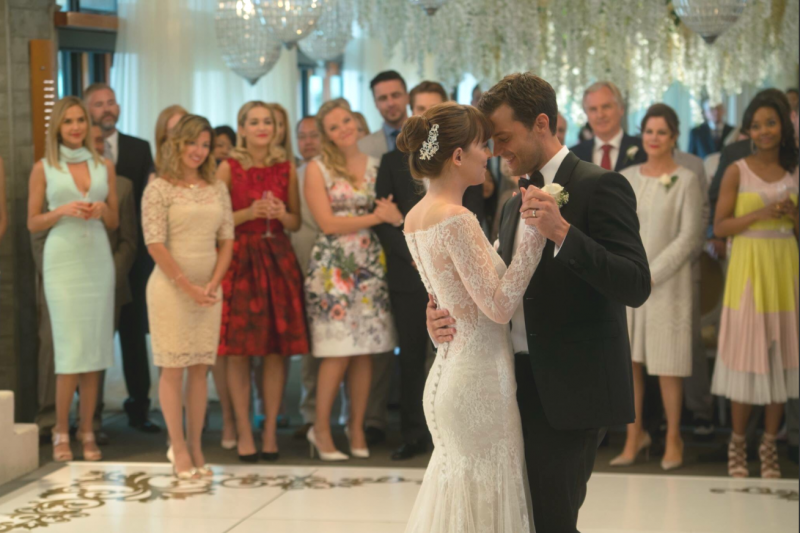 In these new behind the scenes videos you can see how they built a grid hanging from the ceiling with the lights attached so it could be lowered for filming.
This is the front entry into the building. This is where they filmed with Christian and Ana leaving the wedding.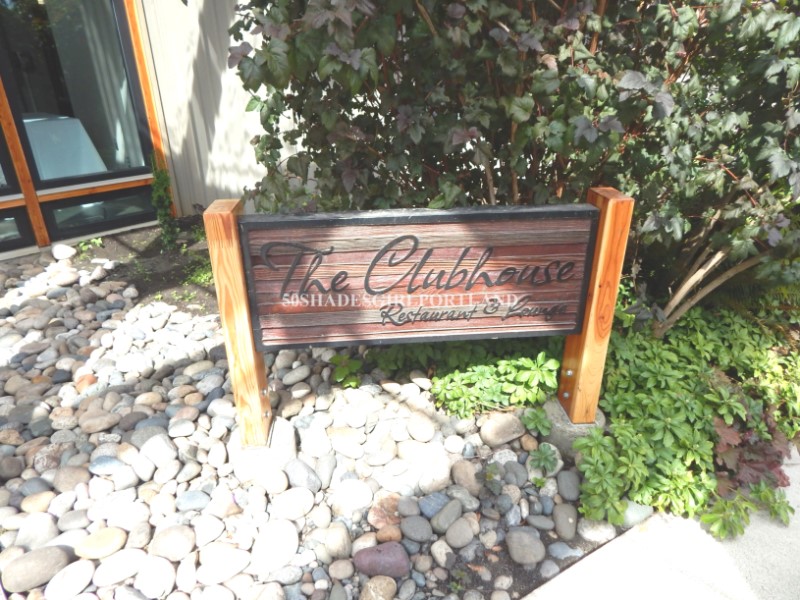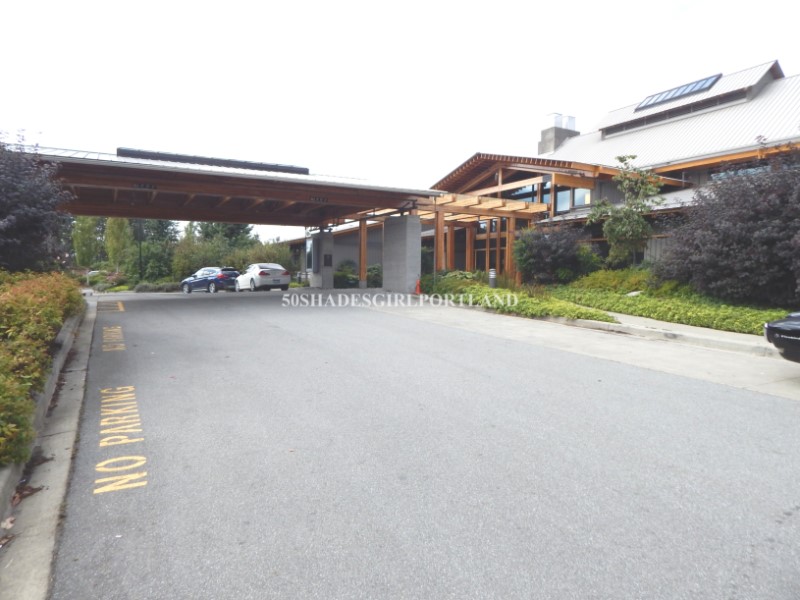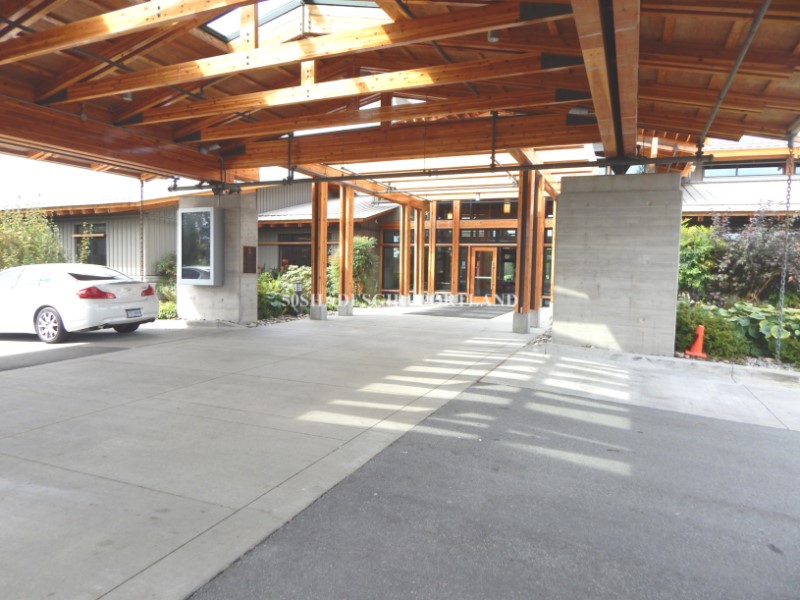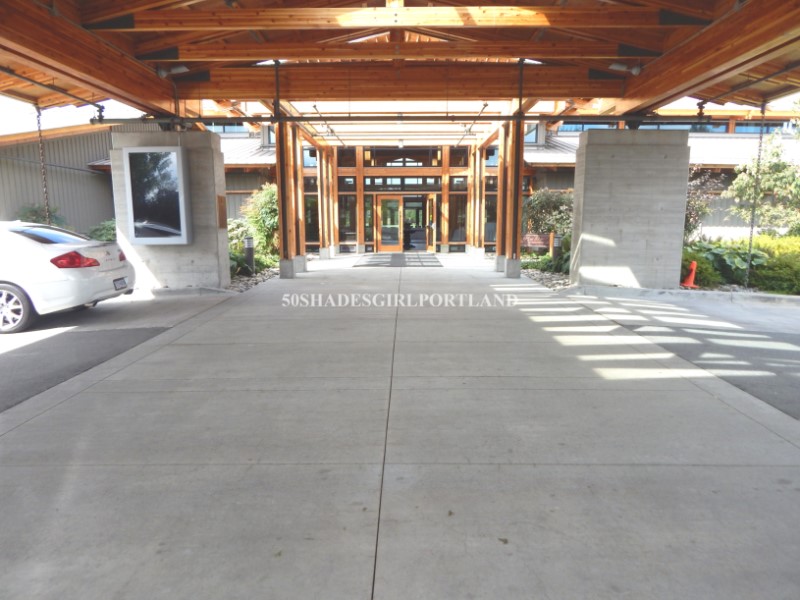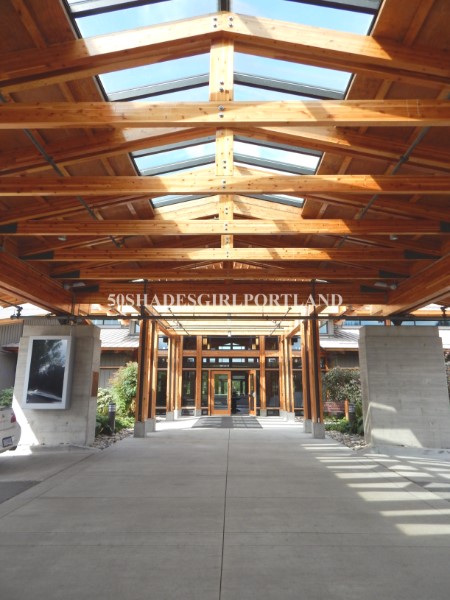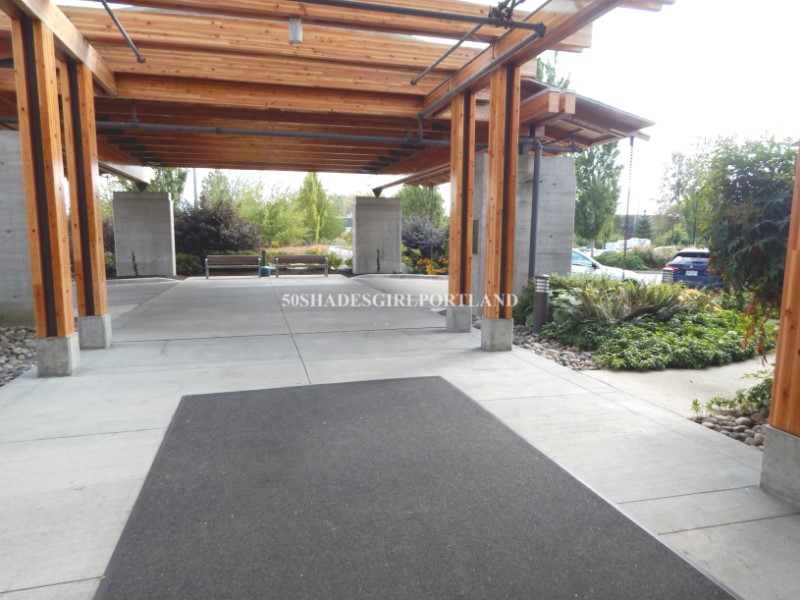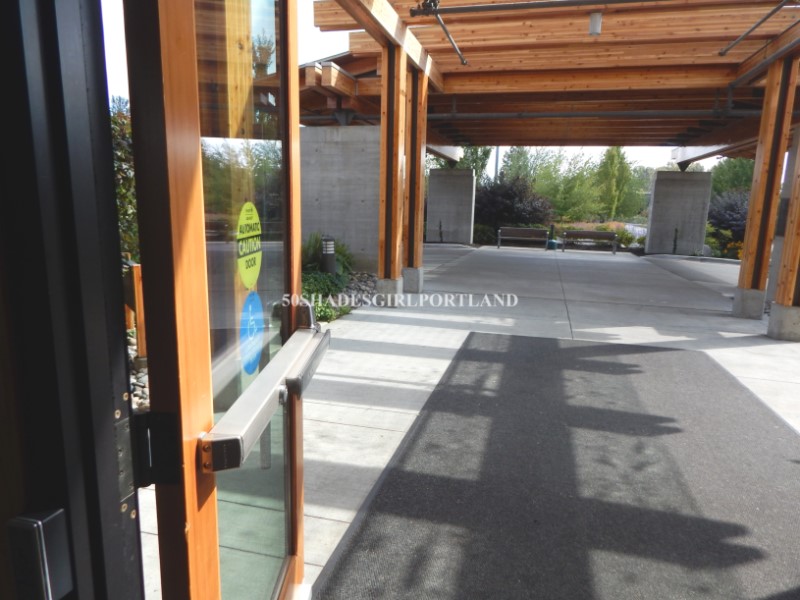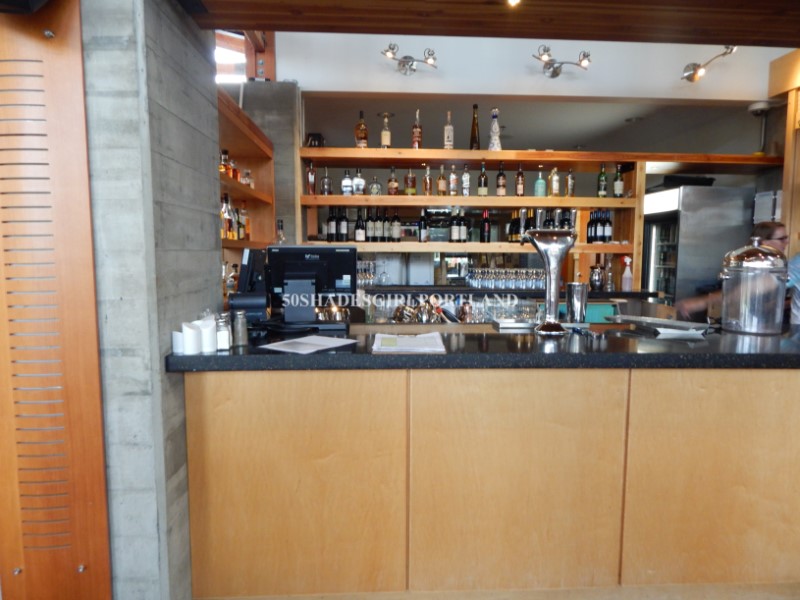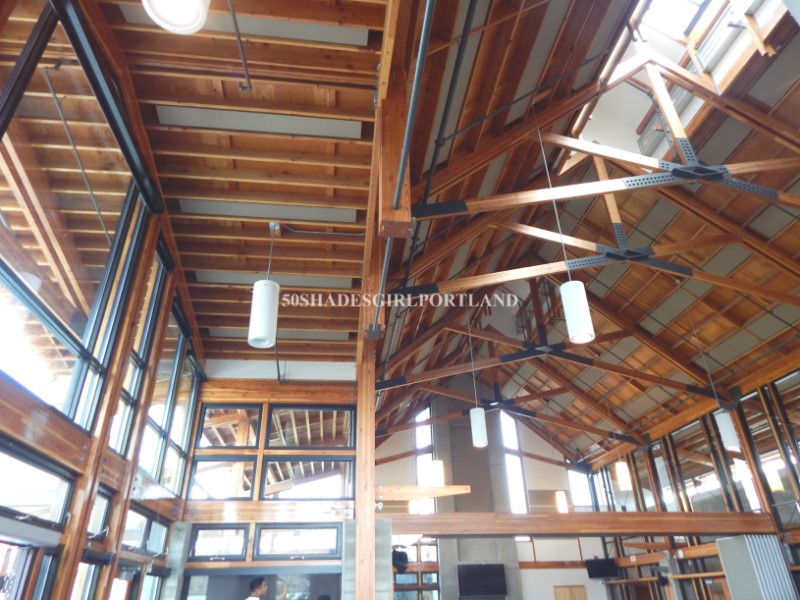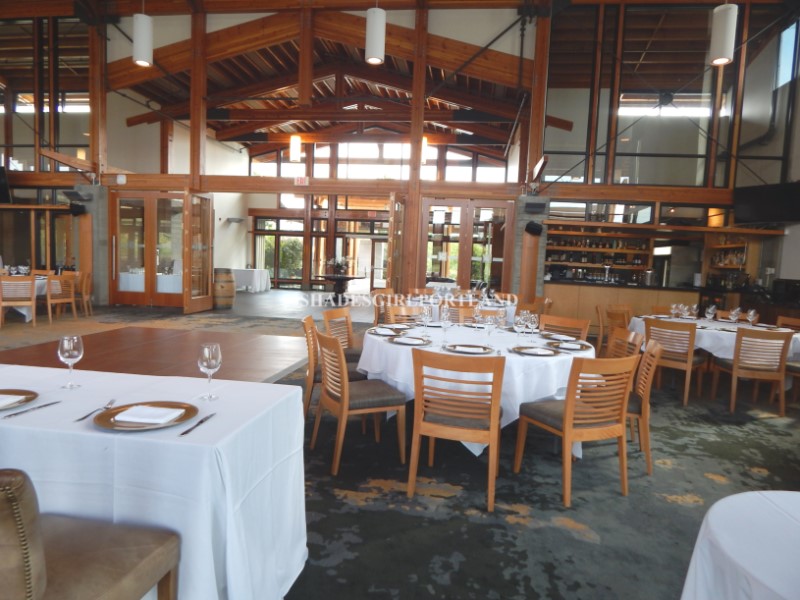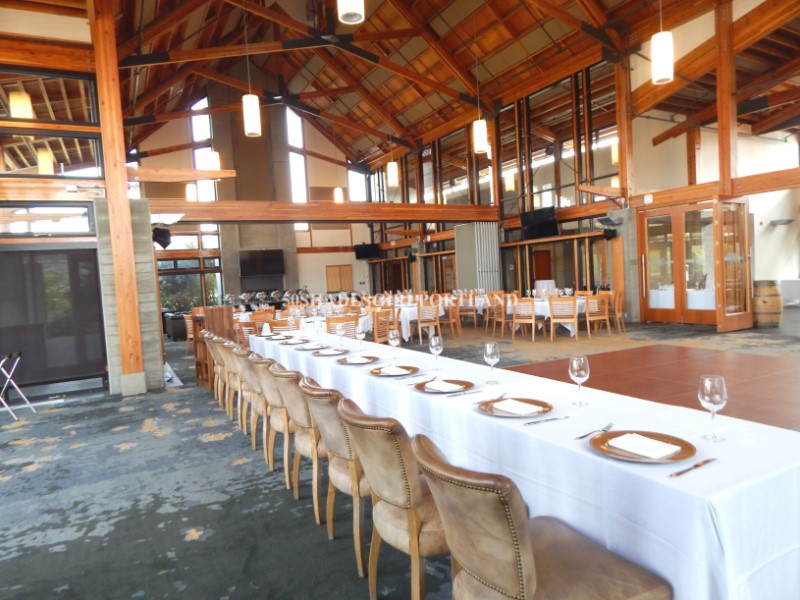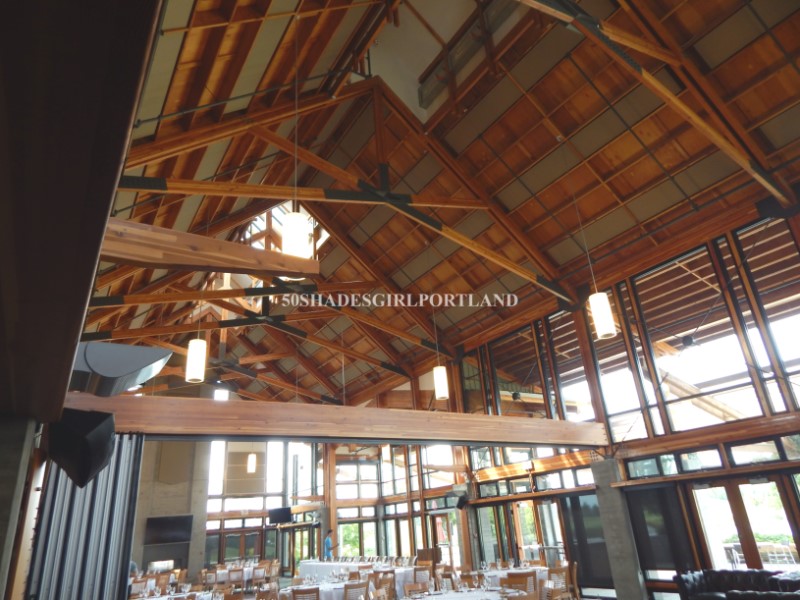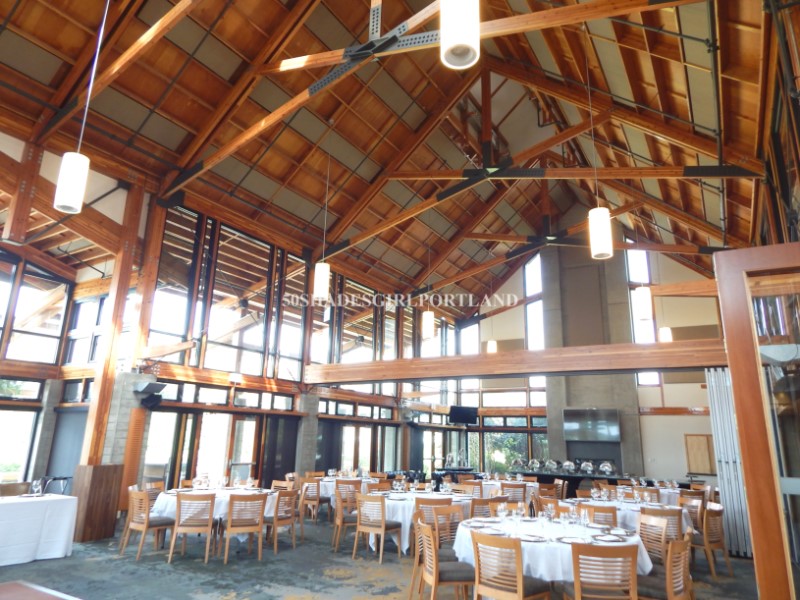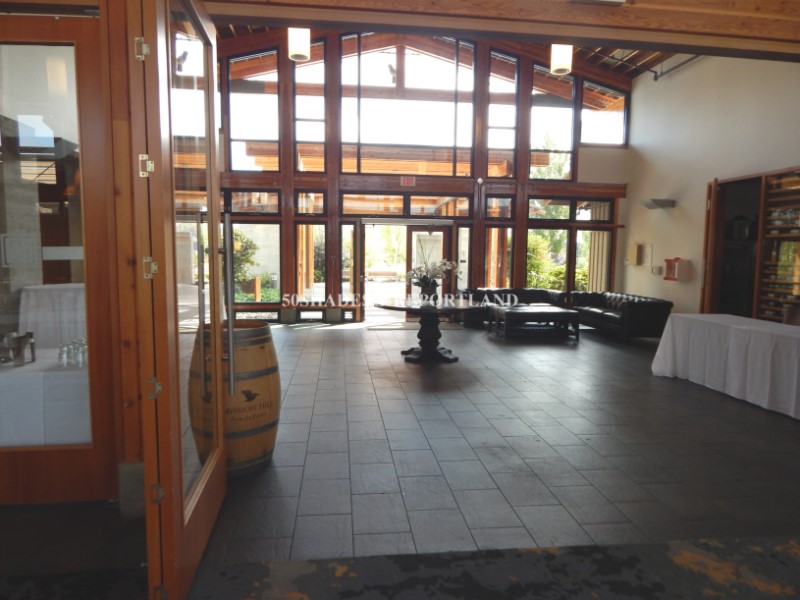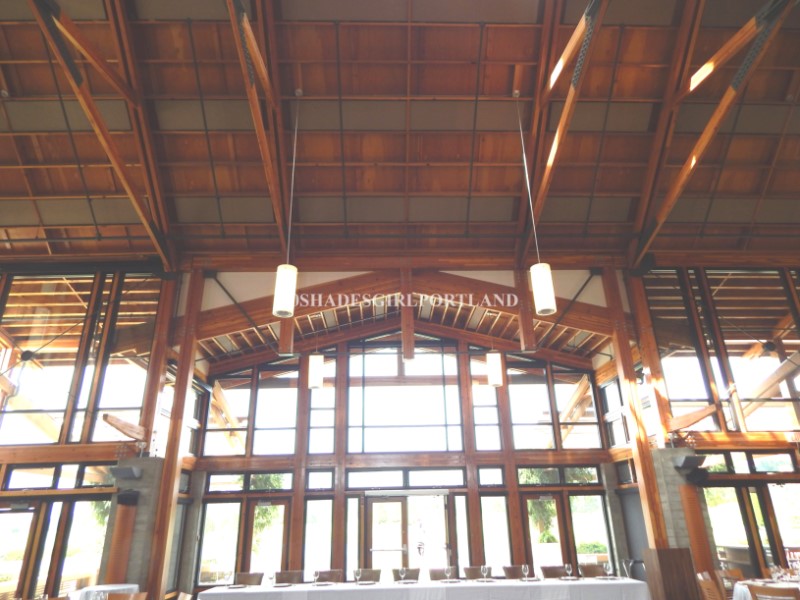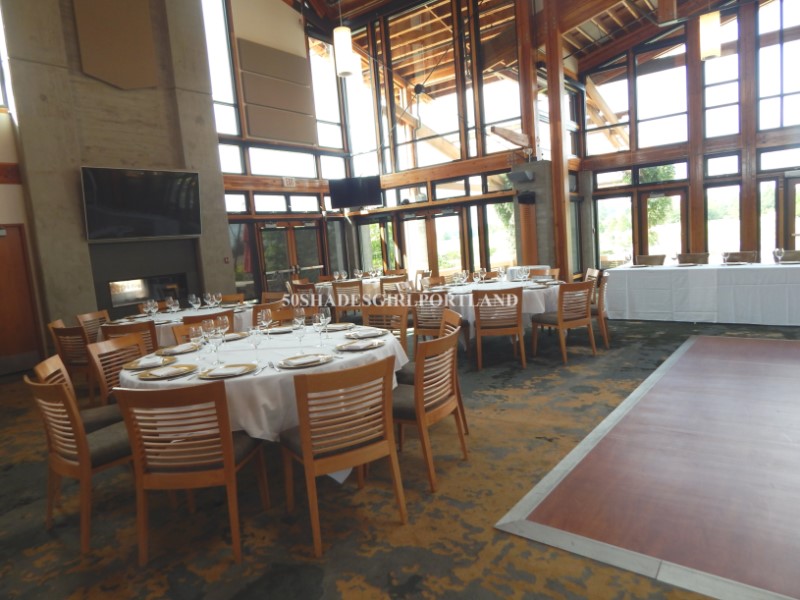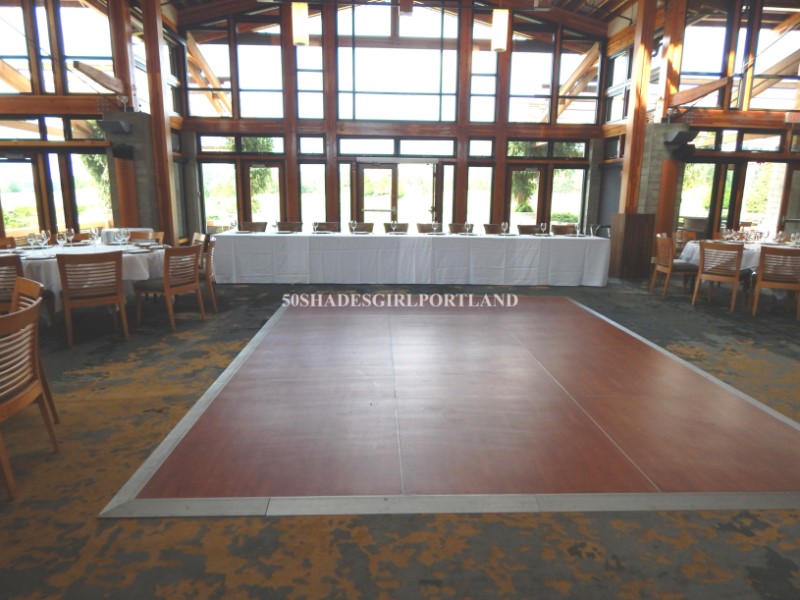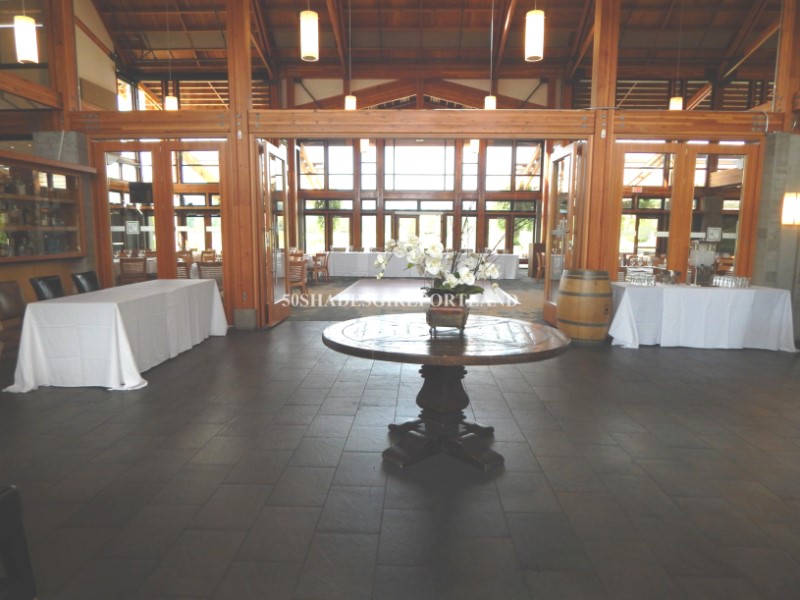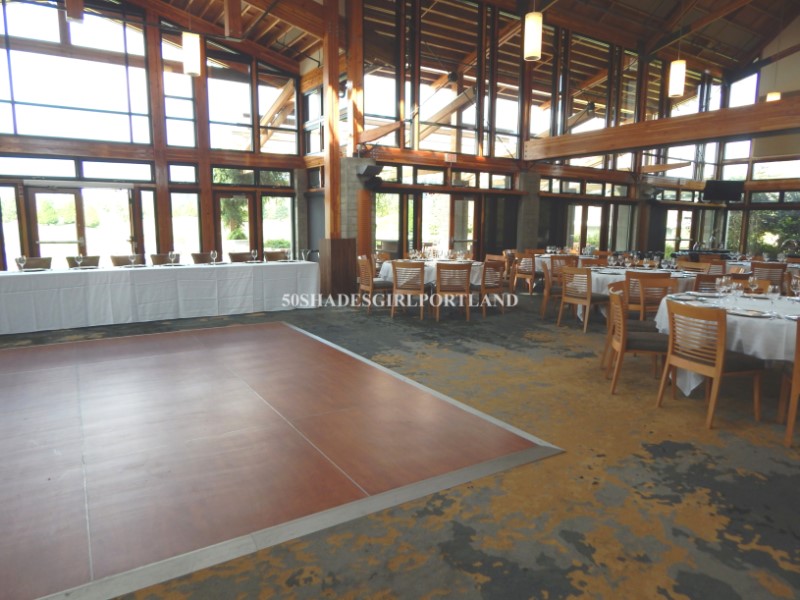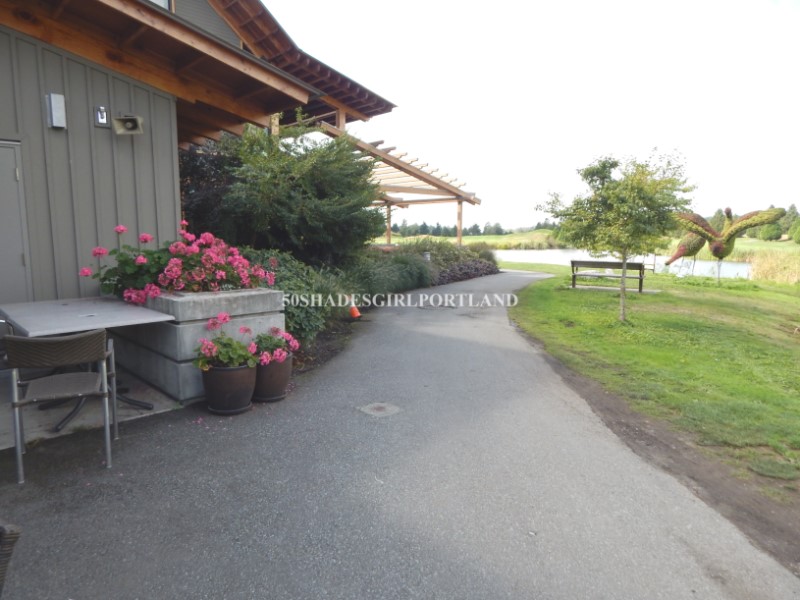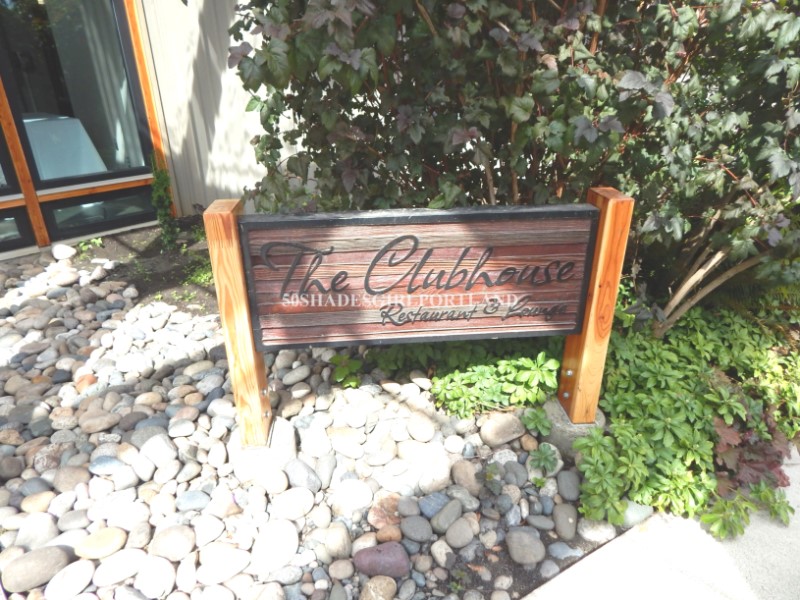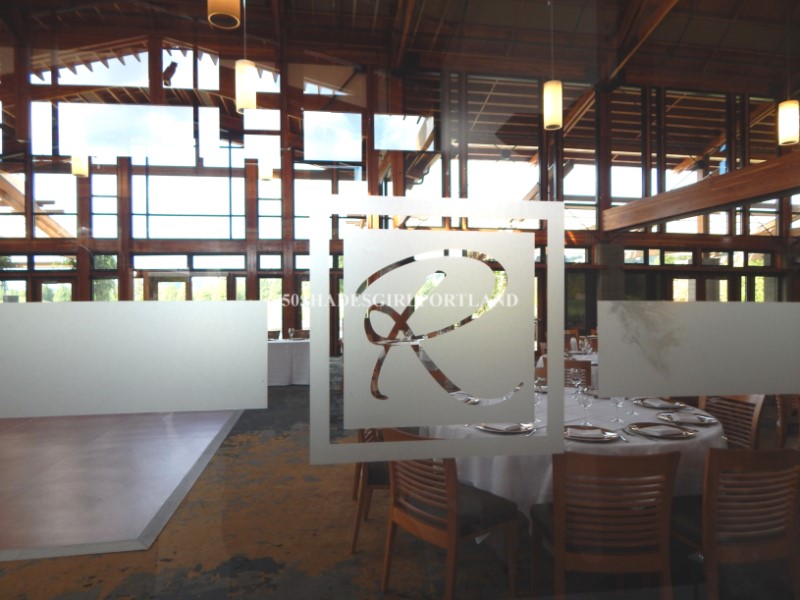 This is where we spent most of our time for the two days: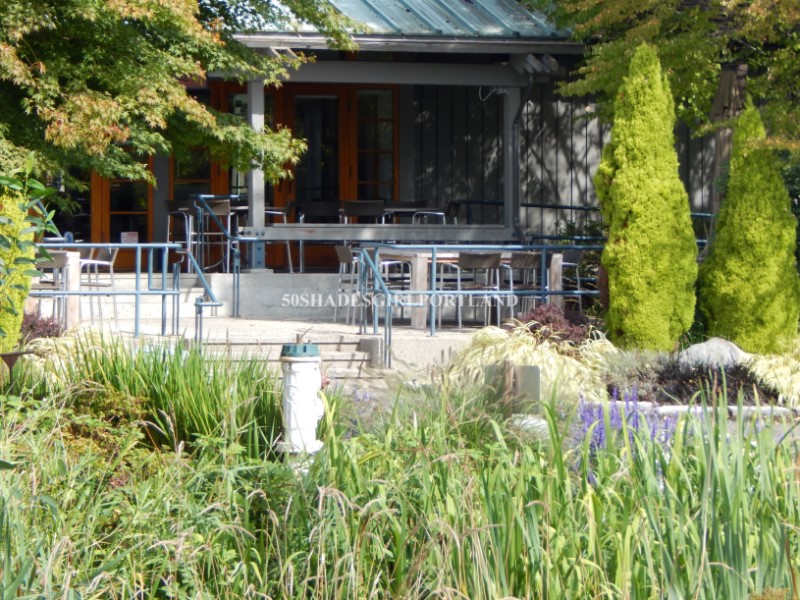 With our view: