FS FREED Filming Location Stamford Spa&Salon (Aspen Mountain Jewelry)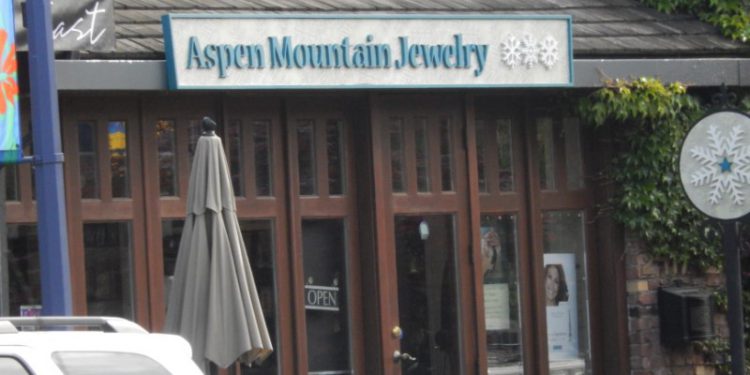 The Filming for the Fifty Shades Freed Aspen Jewelry store and the dress shop took place just northwest of downtown Vancouver BC, in Dundarave Village.Its easy to visit right along Marine Drive. From their website: The quaint village-like charm of Dundarave is enhanced by its central boulevard brimming with trees and flowers during the spring, summer. The village has the old world feel to it and worked perfectly for the filming.
They filmed both locations in one day starting with setting up the signage on the buildings early in the morning. When I arrived I first noticed the signs up for Aspen Jewelry straight across from the Artmania store. The Artmania store was used for the dress shop. I did notice a mannequin inside with a silver dress draped over it.
The front of the  Stamford Spa was used for the Aspen Mountain Jewelry store and was only filmed at the front entrance and walkway with Luke Grimes as Elliot and Arielle Kebbel as Gia. The filming with them started with him coming out the front door of the store and meeting her on the front walkway. The filming was set up across the street, so this mostly followed the scene straight from the book. They filmed this scene two different ways: One with them kissing upon meeting and another time without the kiss. We wont know until we see the film on the big screen how their meeting will turn out.
You can read about the filming and location used for the Dress Shop here.
Here is day of filming:
This is of Arielle waiting out front of the the jewelry store.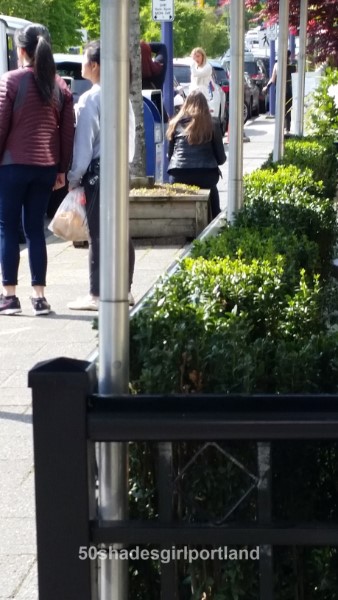 Note the USA mailbox in Canada for filming.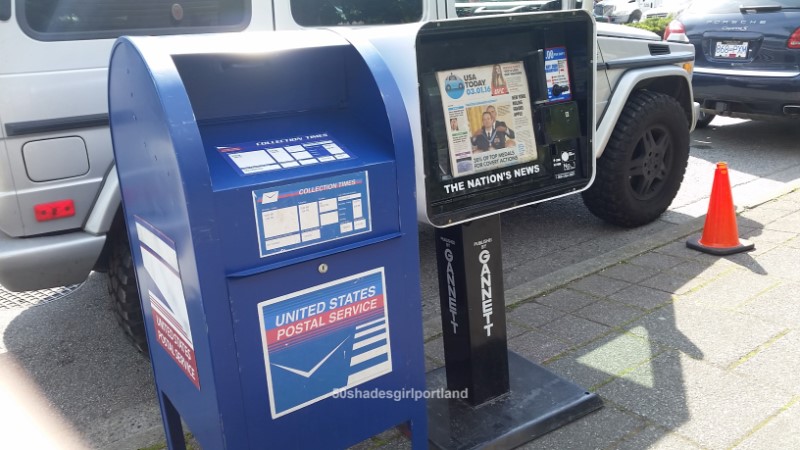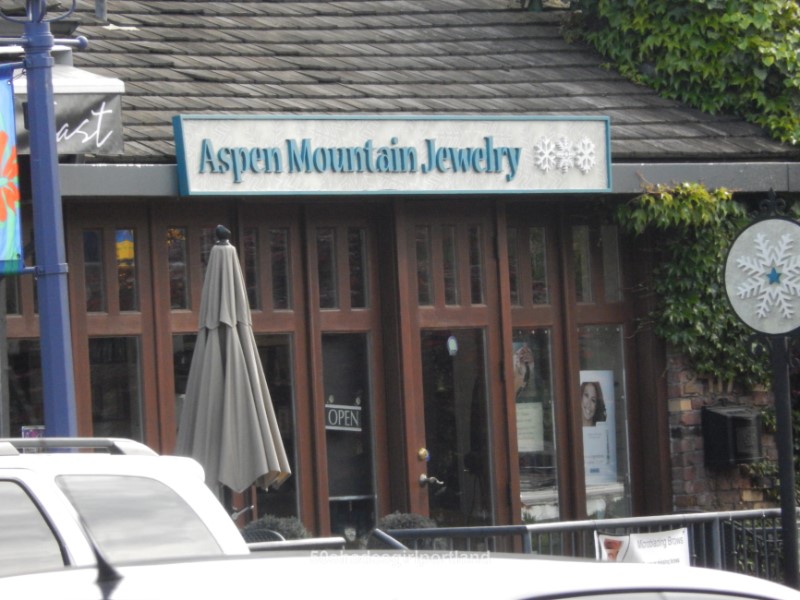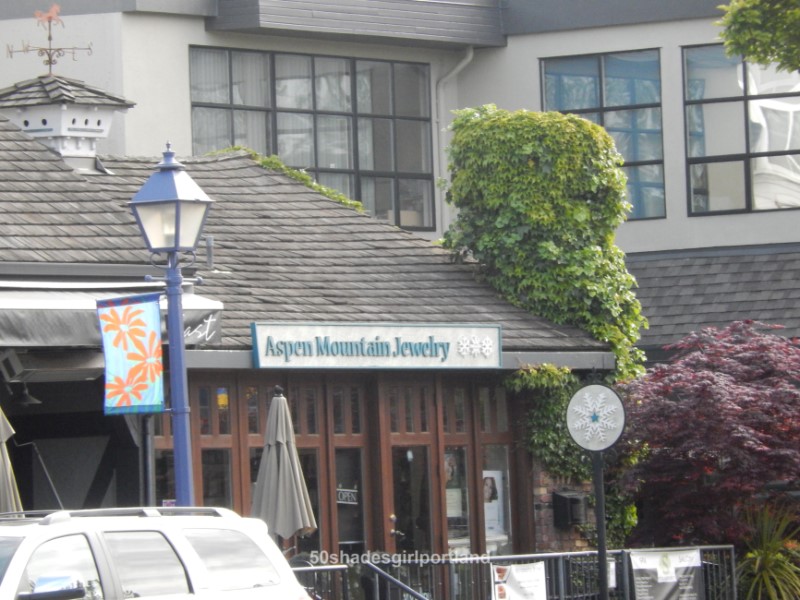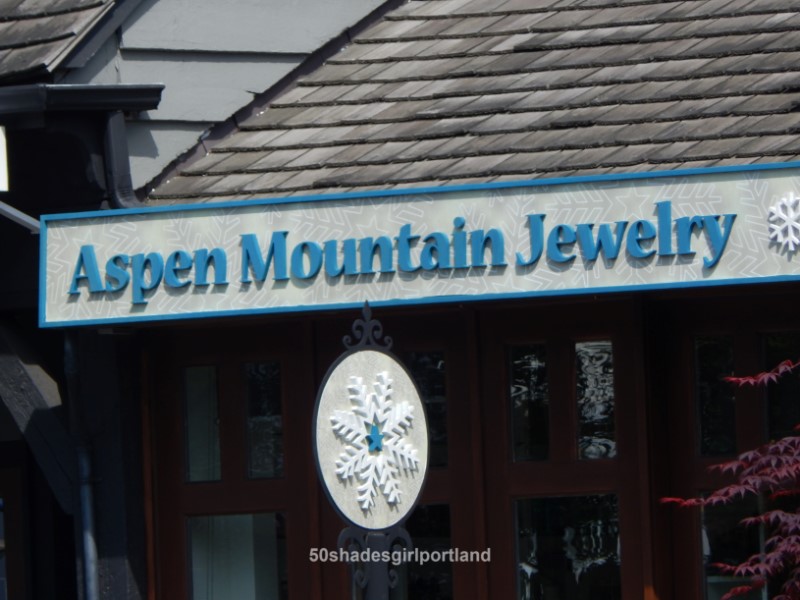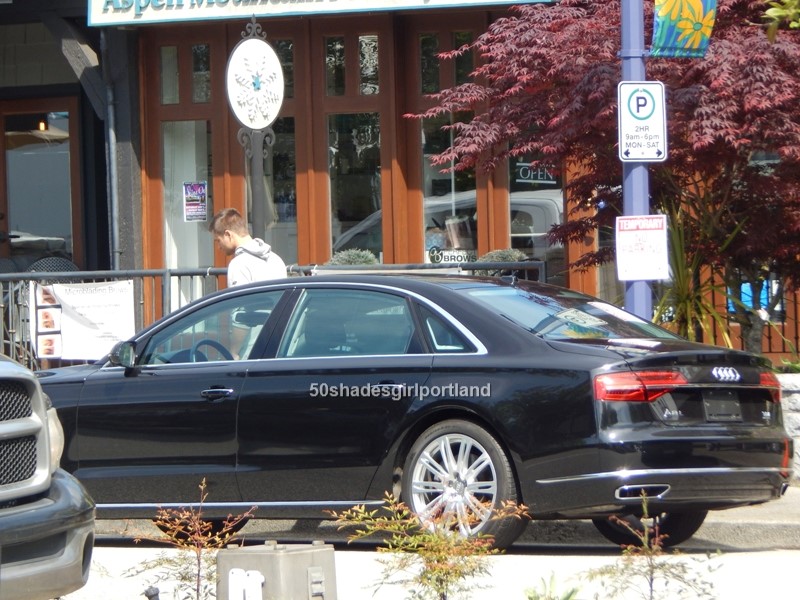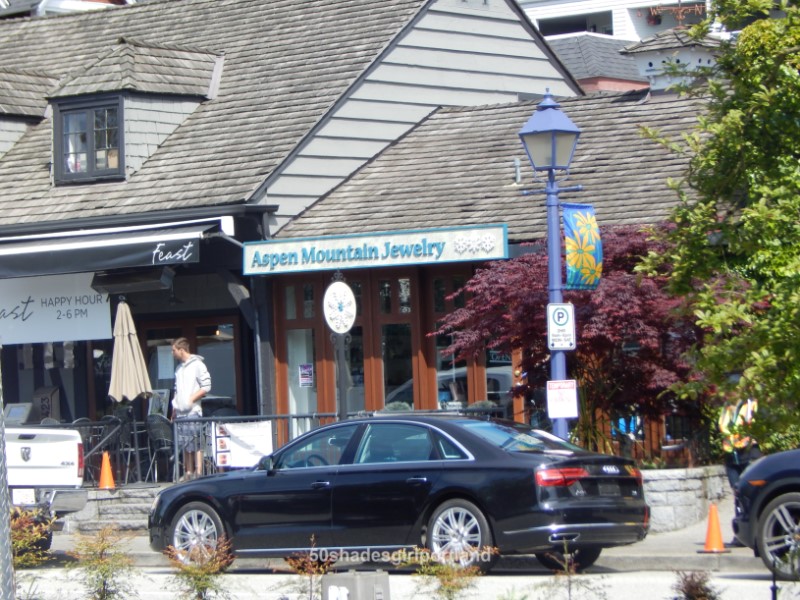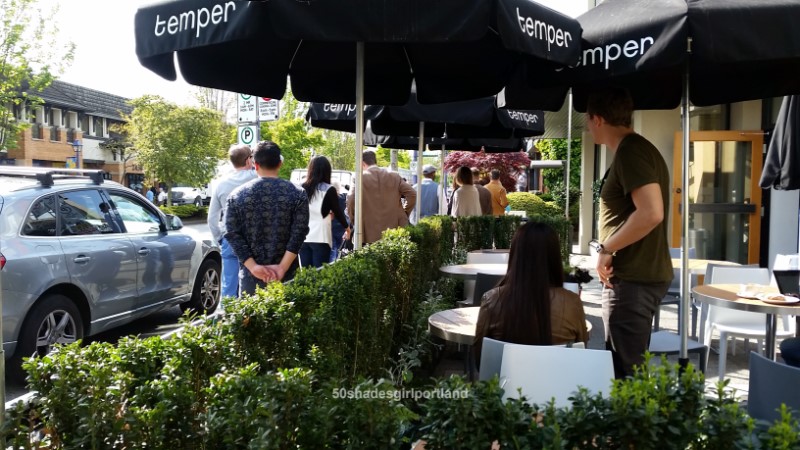 Here is how it really looks: