FSOG COSTUME DIRECTOR MARK BRIDGES SPEAKS OUT ABOUT CHRISTIAN GREYS SUITS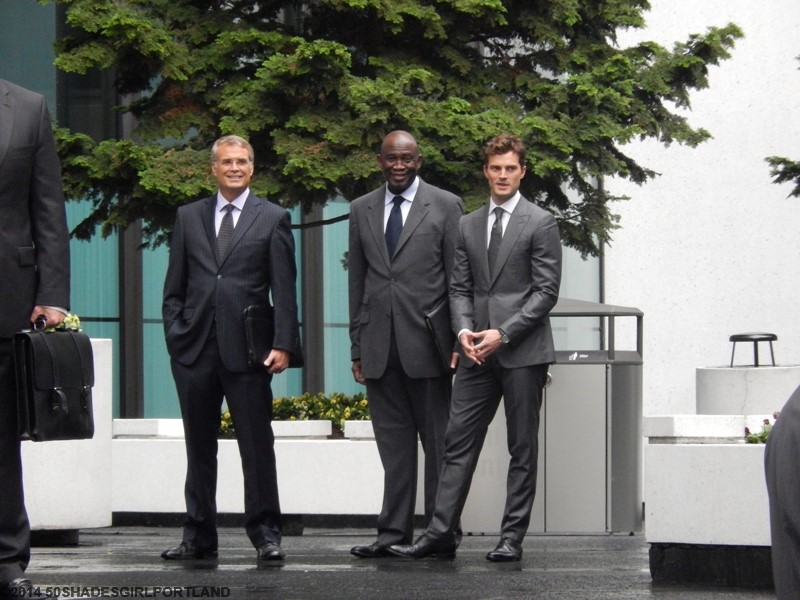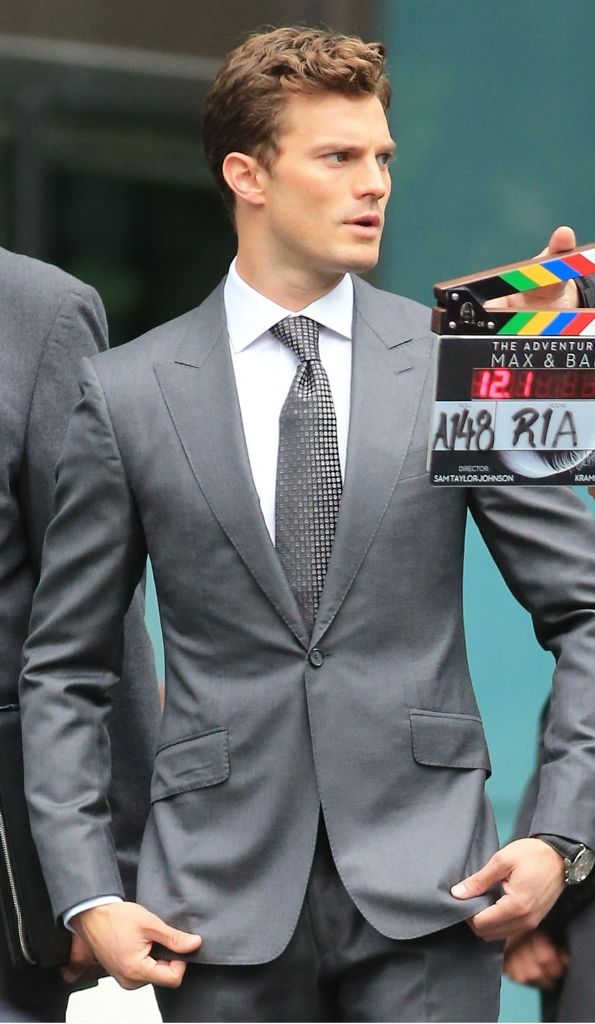 Costume Director for the movie Mark Bridges recently did a great interview with news.com.au in which he talks about his choices for Anastasia and Christian Grey. When I visited the reshoots in October I had the chance to meet him. He was on set at both the locations the first day of reshoots managing the many extras that were used. Him and his assistant were busy working with accessories and clothing for them all.
I did notice the strong difference in the suits they had Jamie wearing for Christian Grey. The first location suit was lighter in color and weight. He also had his silver/gray tie on for that scene where he sees a text from Ana. The second location was filmed for him leaving Grey House his office. His suit was darker in color and more severe of a cut. I later was able to see and match it with what he is wearing in the trailer when he meets her in his office for the first time.
Mark Bridges talks of his tranforming the colors and textures of Christians clothing through the movie. When I saw them filming the glider scene for Georgia Jamie is wearing casual khakis and a shirt. Dakota wears a lot of green tones throughout. Its a great article on his choices and instincts for the costuming.
My friend found this article so thanks to her!
You can read the full article here.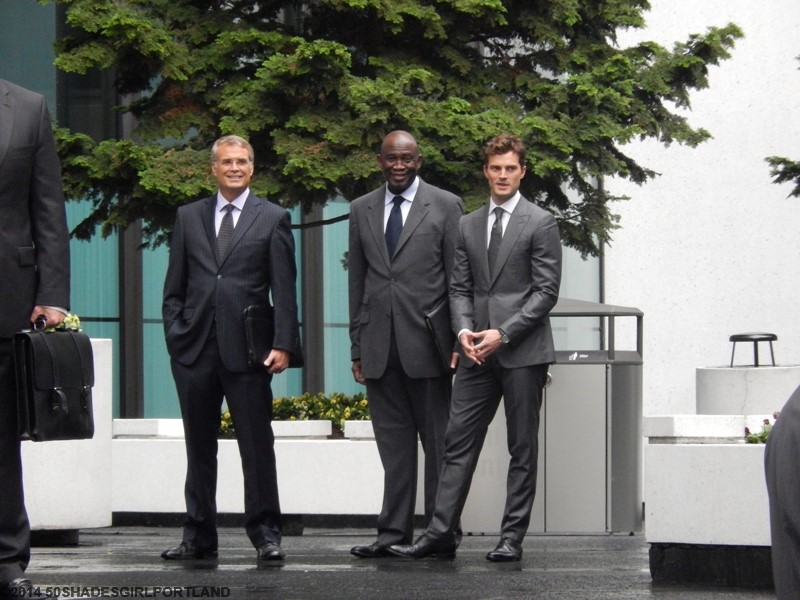 certain "look" to the movie when they are actually wearing some — clothes, that is.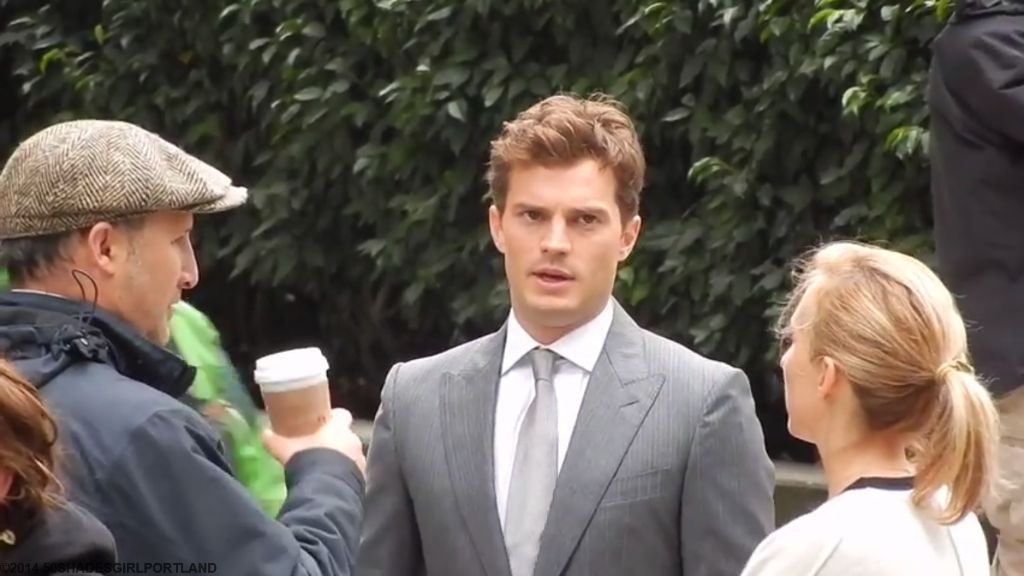 rent that we hadn't seen him at all."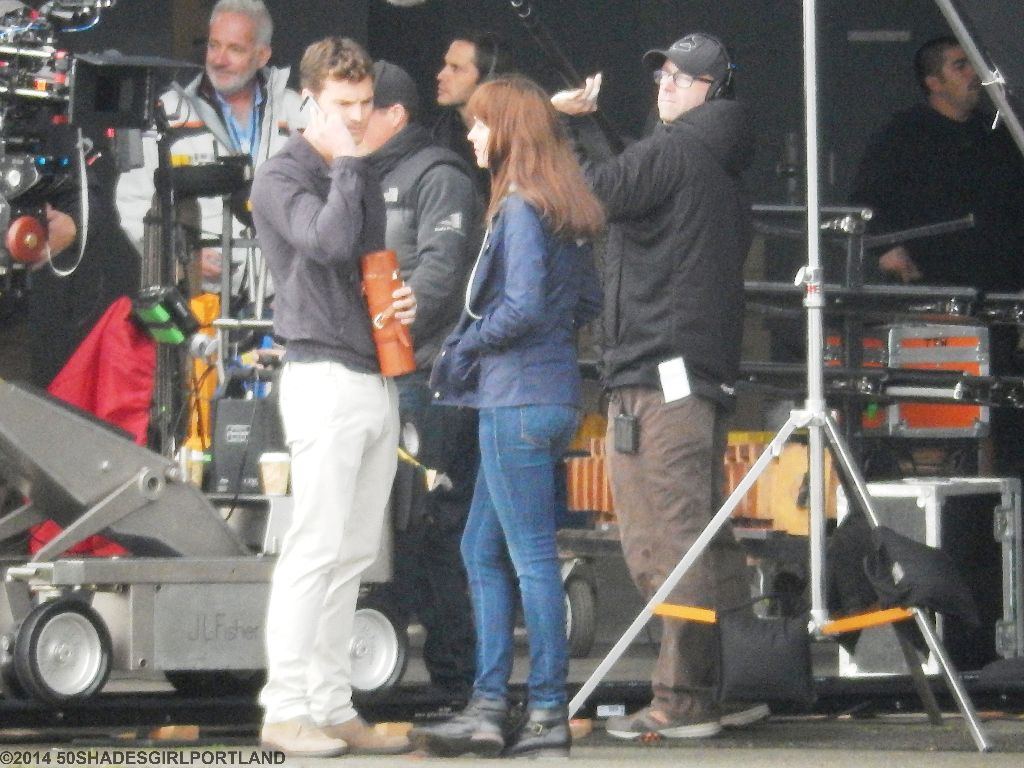 got clothes on, or you don't. That's middle ground of underwear doesn't really happen a lot in the story."