FSOG MOVIE INSIDE CHRISTIANS ESCALA PENTHOUSE APARTMENT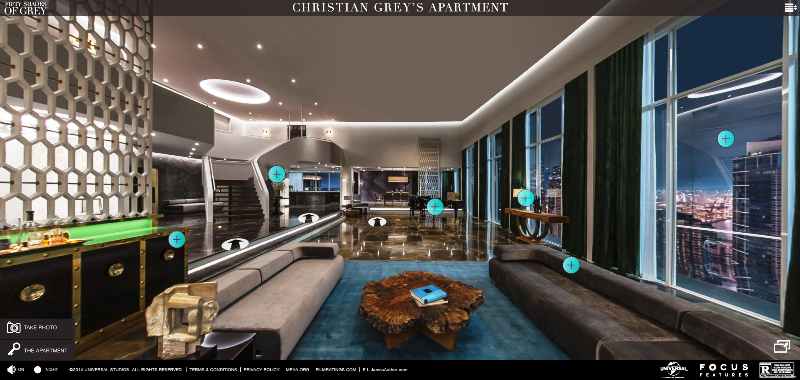 Christian Grey's penthouse apartment has been one of the more elusive film locations that was built and filmed at North Shore Studios in North Vancouver BC. I had the chance to visit the studios last February while they were still filming. Security was tight and we were turned away. Universal released today this amazing interactive computer program where you can literally walk through his apartment. There is a lot of interactive stops along the way where you can see new photos and videos. They also showcase some of the art that is visible in the apartment. There is a map to help you along your way showing you that not all rooms are available with a locked key symbol. I am sure those may become unlocked soon. You can access the interactive program at christiangreysapartment.com. There is also a new video with Sam Taylor Johnson which shows some of the behind the scenes of the making of the apartment set.
I had the opportunity to visit Jameson House this year and was able to see the same design used for Christian Grey's office Grey House. You can read more about it here.
I included some photos that show the woods used in the kitchen are similar to whats in his office and the door handles are very much the same design. The windows are also similar square large pane design. Although the penthouse ones are in white and office is black. The elevator is also different, but close. He may have a separate one for his use only to the penthouse. They did film the garage for his penthouse in the actual garage of Jameson House which is the building that his offices was modeled after.
More Photos in Photo Gallery
You can see the Audi cars inside Escala here.
Here's a link to More Escala and the garage here. 
Welcome To Christian's World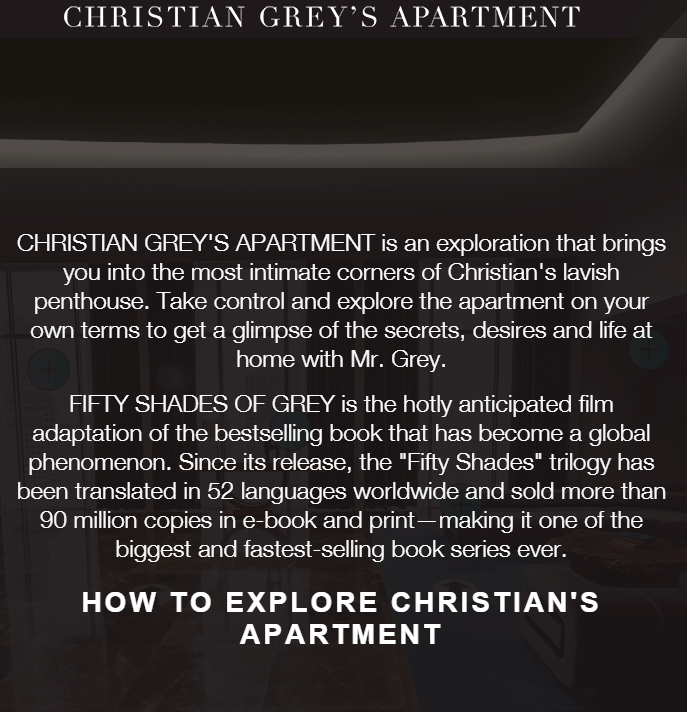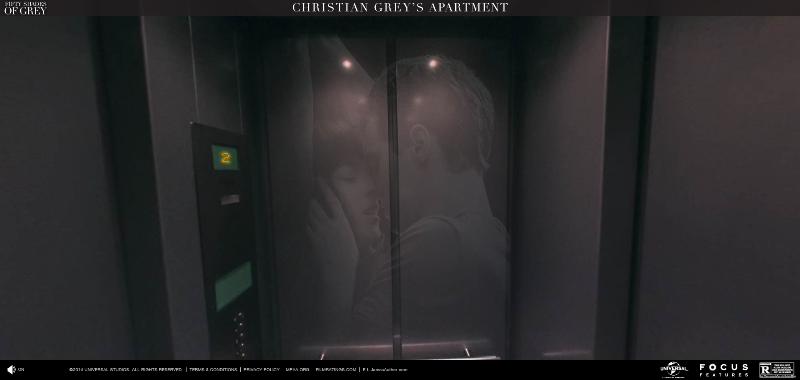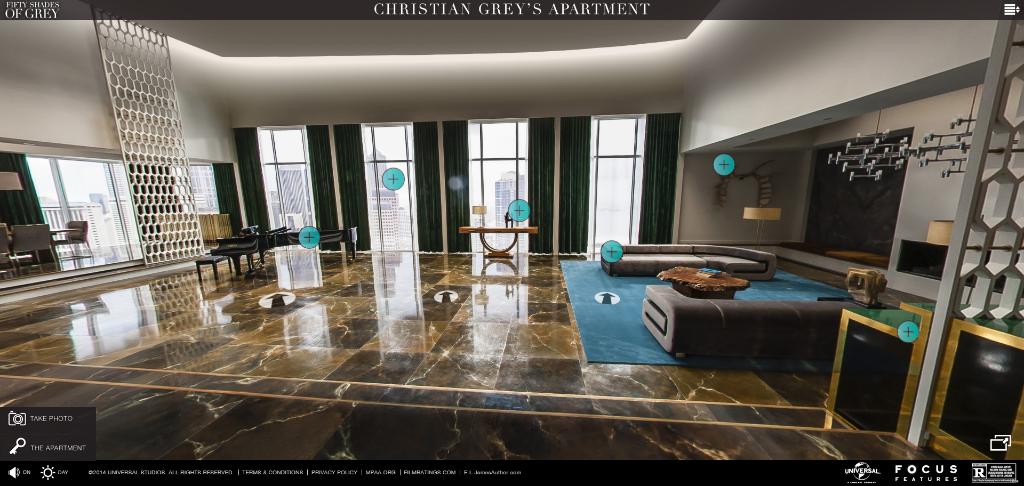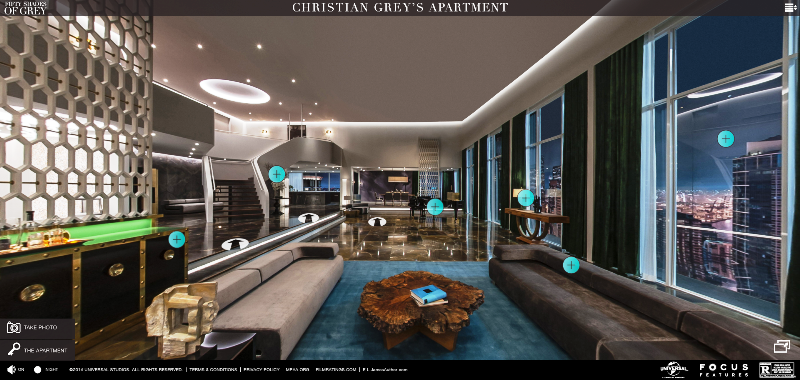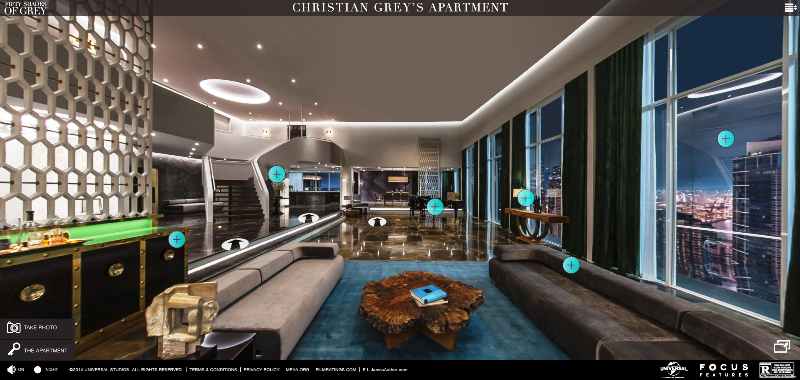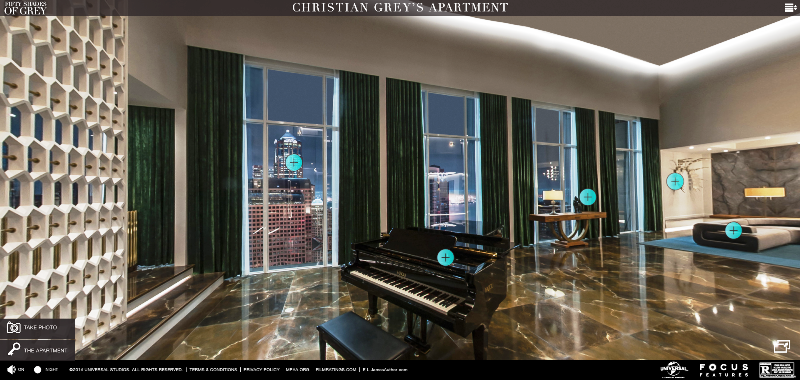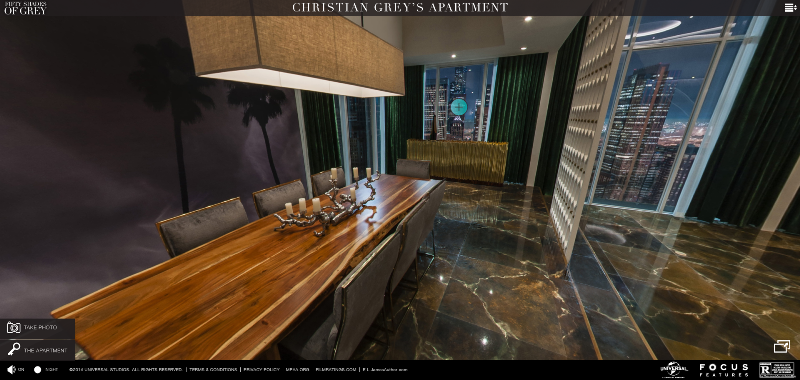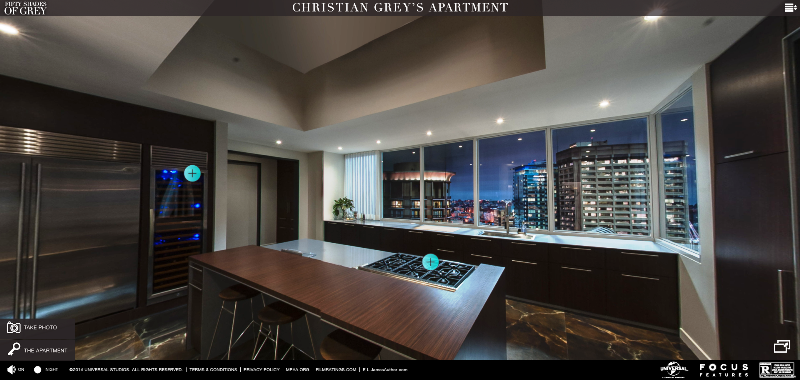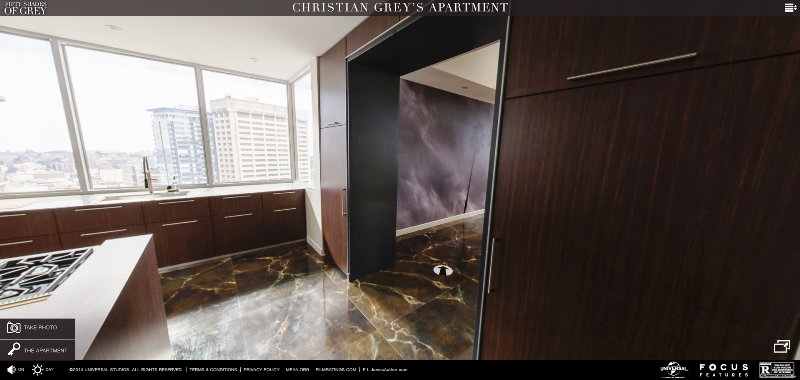 HERE ARE PHOTOS FROM THE INSIDE OF CHRISTIANS GREY'S OFFICE GREY HOUSE. SEE THE SIMILAR WOODS, HANDLES AND WINDOWPANES.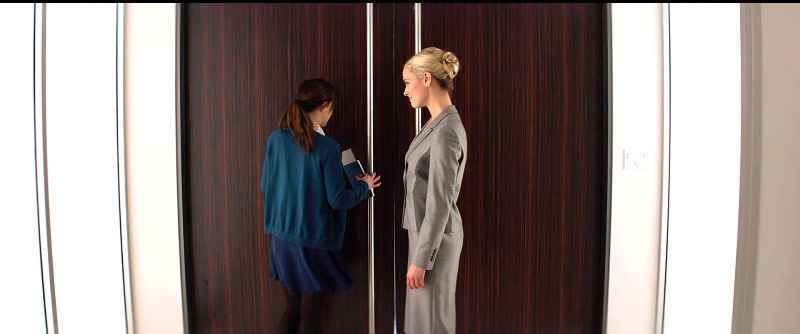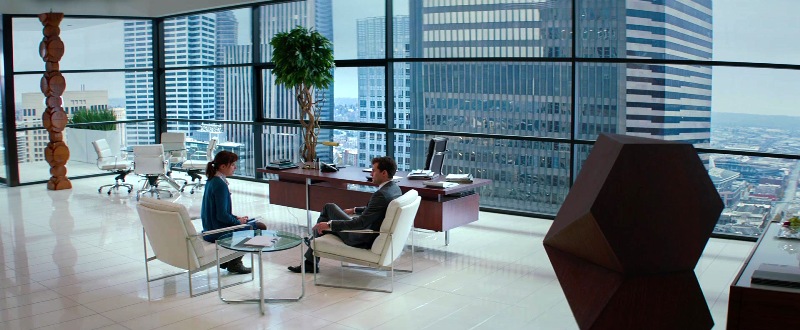 ENTRY AND STAIRWAY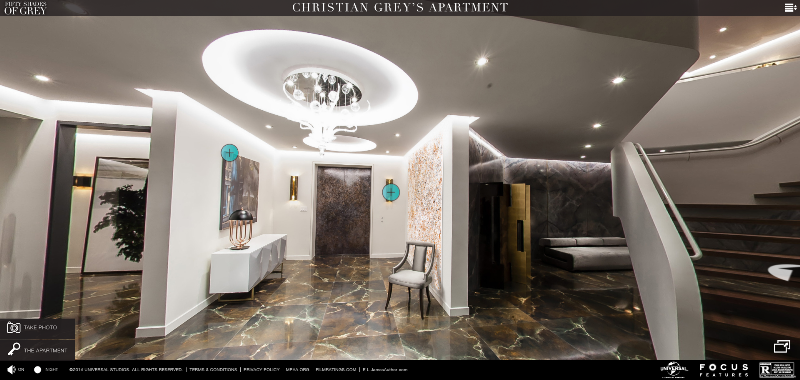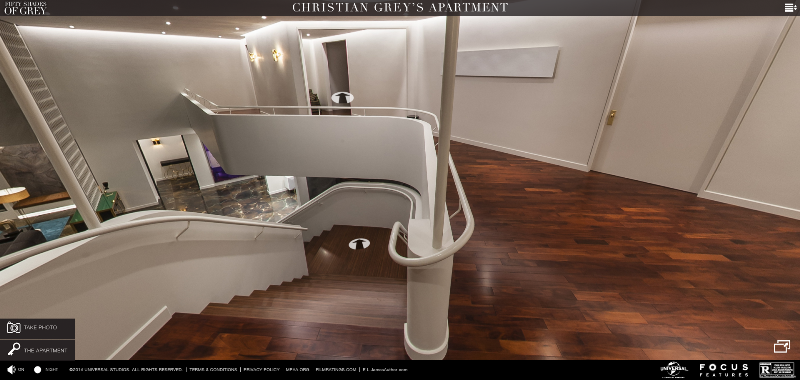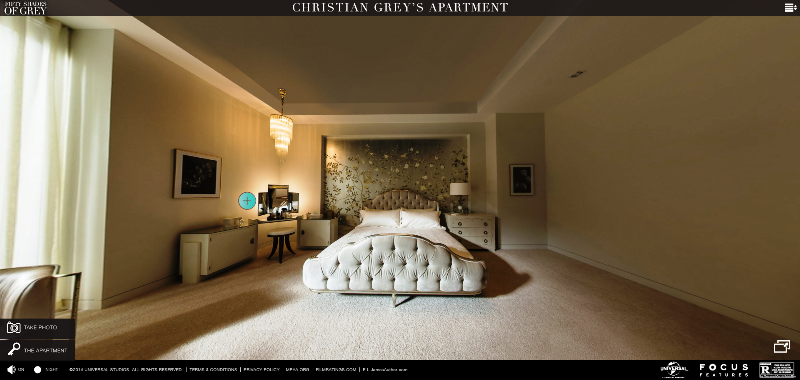 DOOR TO RED ROOM