FSOG/FS DARKER FILMING AT RIO VISTA MANSION (POOL HOUSE)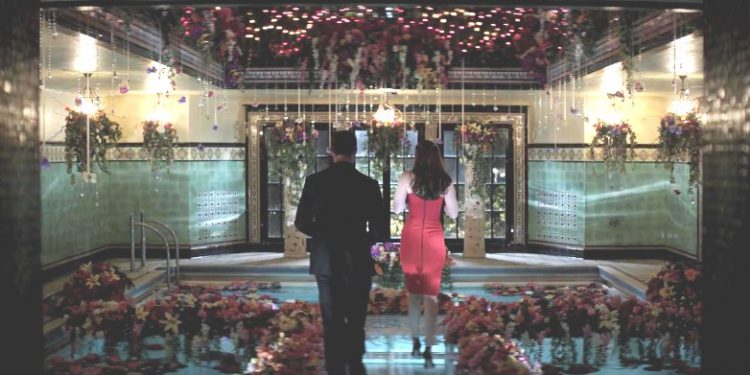 They actually used two of these beautiful Vancouver mansions for the filming of the Grey Mansion for the movie. They used the interior of Casa Mia for the dining room dinner and entrance with the family. Just down the street they also used another mansion Rio Vista. This property is privately owned and has extensive grounds including a glassed in pool house behind the house. The interior of this pool house has been shown with Christian and Ana in several movie and video clips. It is very distinctive with an ornate railing that wraps around the upper walkway. The roof is also very ornate with glass and wrought iron work. The pool house is behind the house and is not visible from the street. There is also a cement bridge that walks to the pool house.  The day I visited it was pouring rain and I could only take photos as far as the inside gate but I could see that it definitely follows all the ornate work that you can see in the pool house.
UPDATE: On a recent visit it was a bright sunny day and much better for photos. I was able to see more clearly down the driveway to the ornate gate and fencing inside the property.  Funny enough while we were there taking photos from the street, a car pulled up and the gate opened. The car passed us and entered the property. It is a private residence.
They also used the bridge behind the house in FSOG and Darker. This is where the family stood during the fireworks at Christians birthday party at the end of Darker.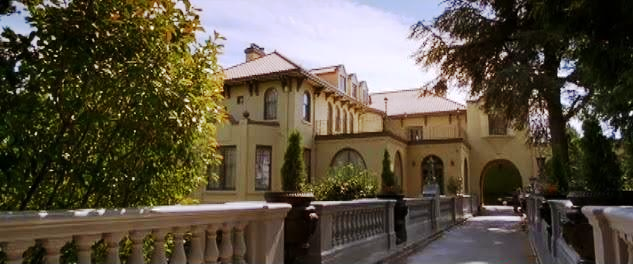 Its easy to see that this was filmed inside this glass enclosed pool house. You can also get a glimpse of the ceiling in the Ellie Goulding music video.  No boats in site.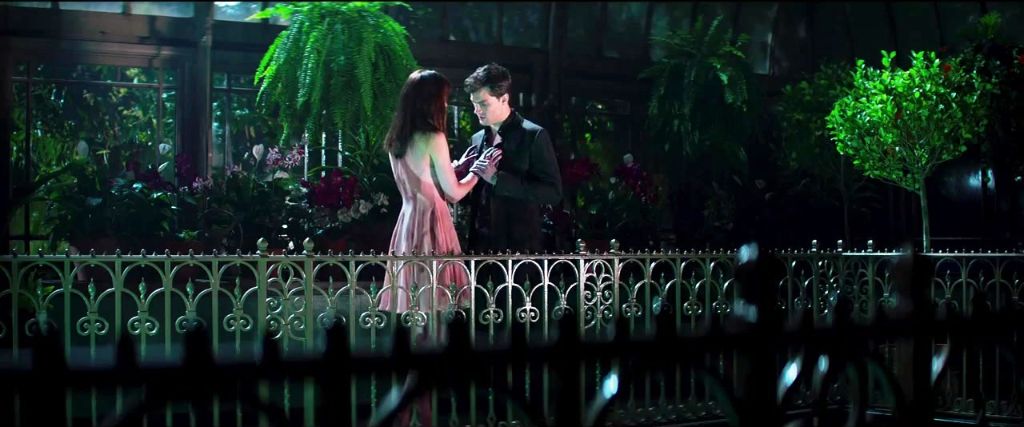 Update: FS Darker Trailer shows them once again using the pool house for the "proposal" with lots of flowers: Beautiful.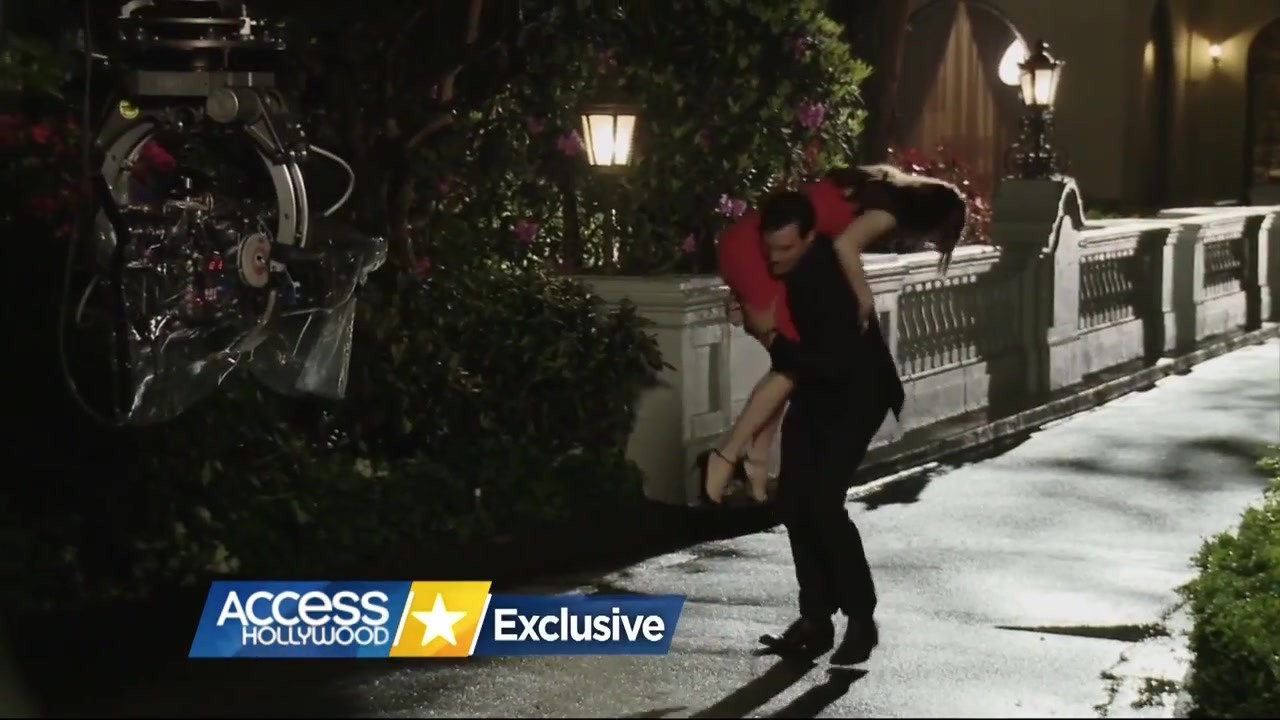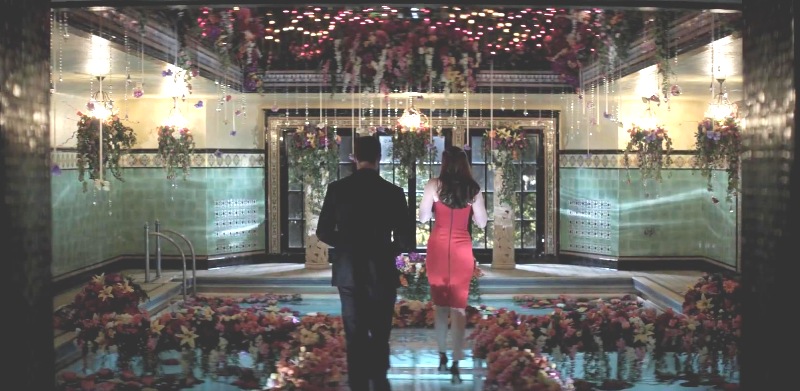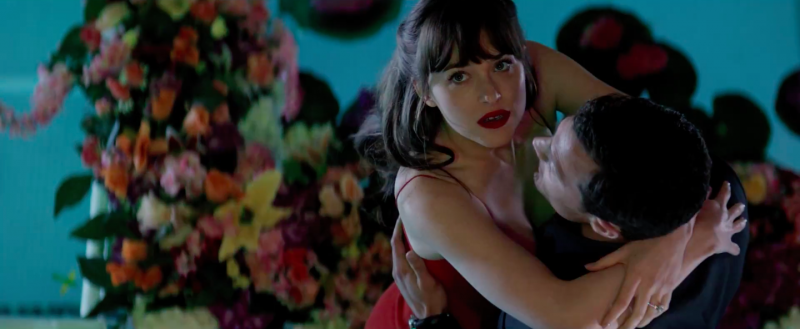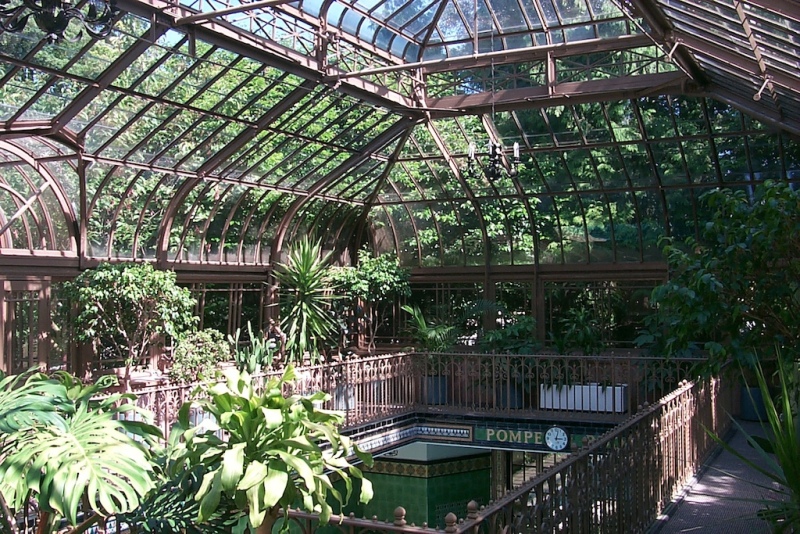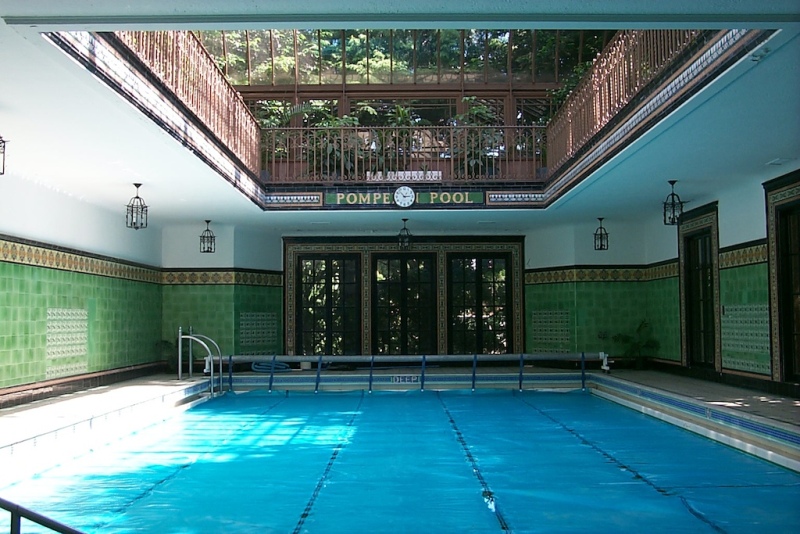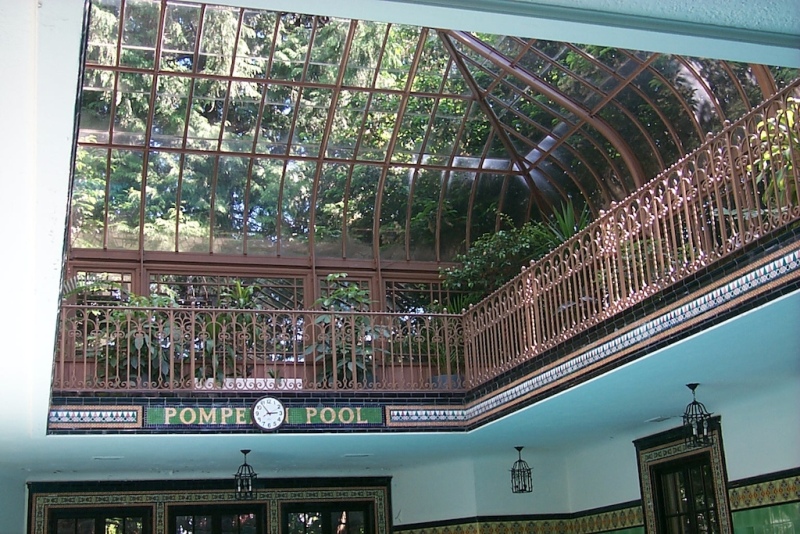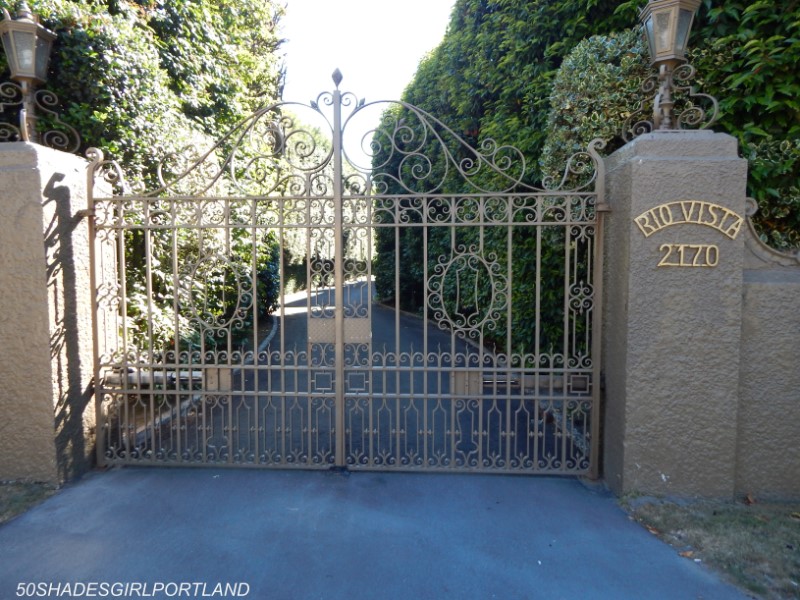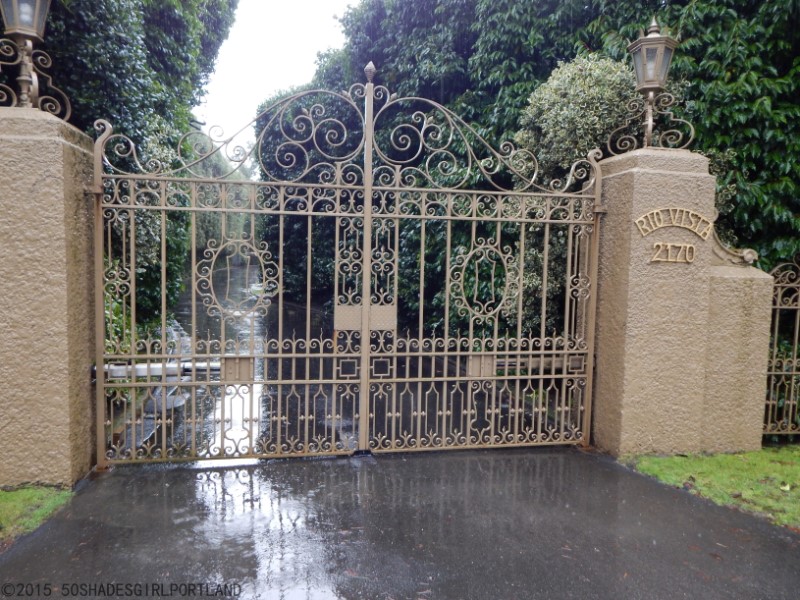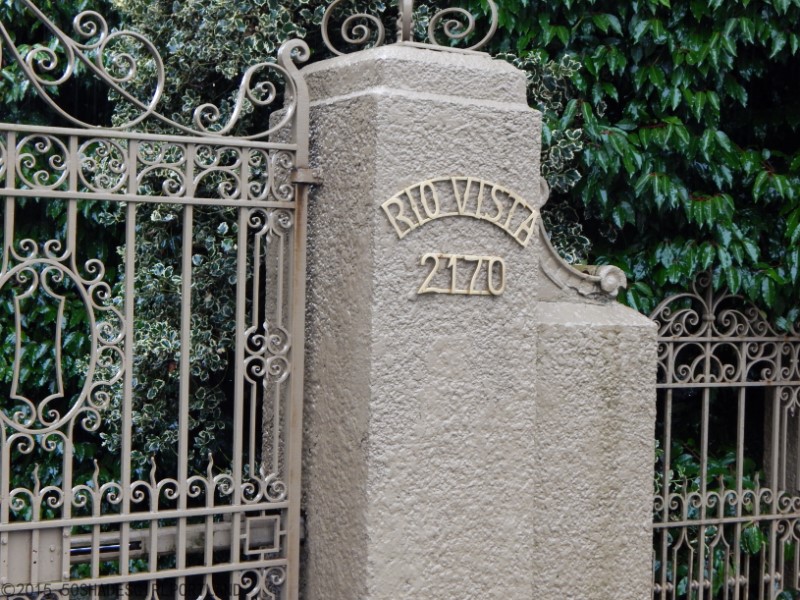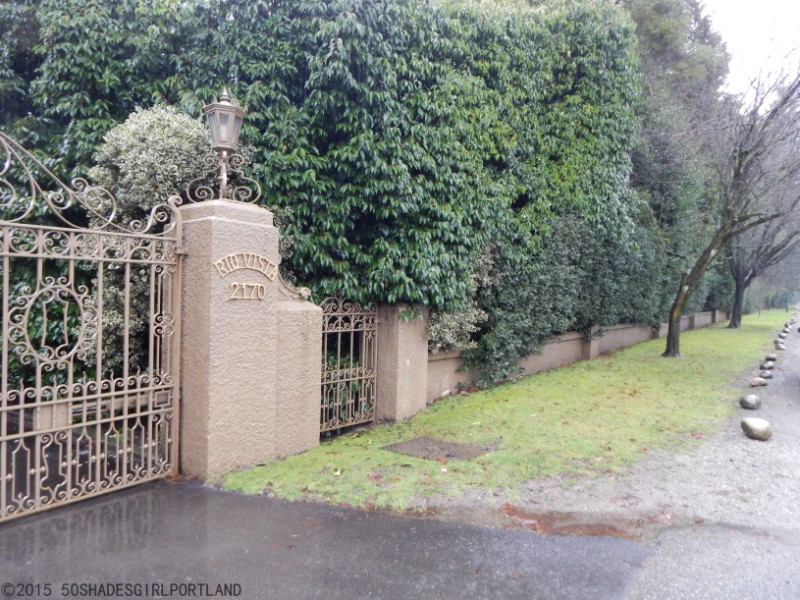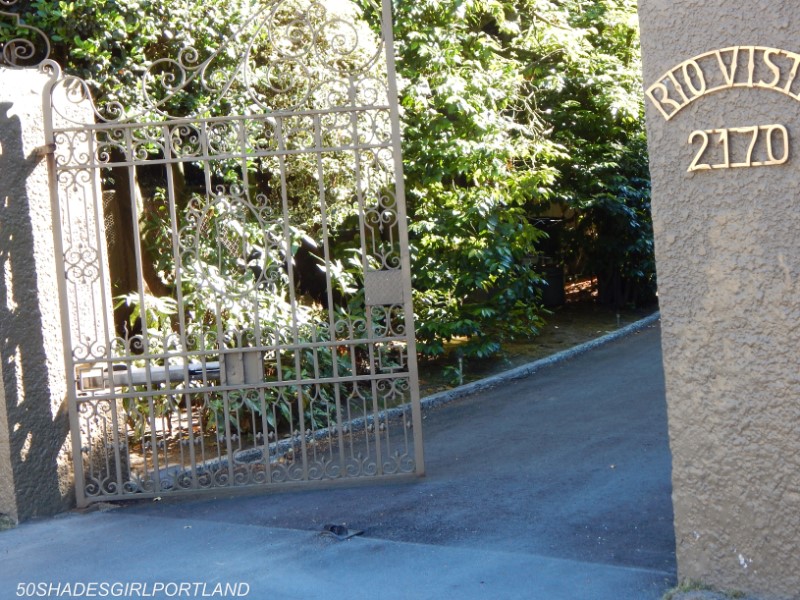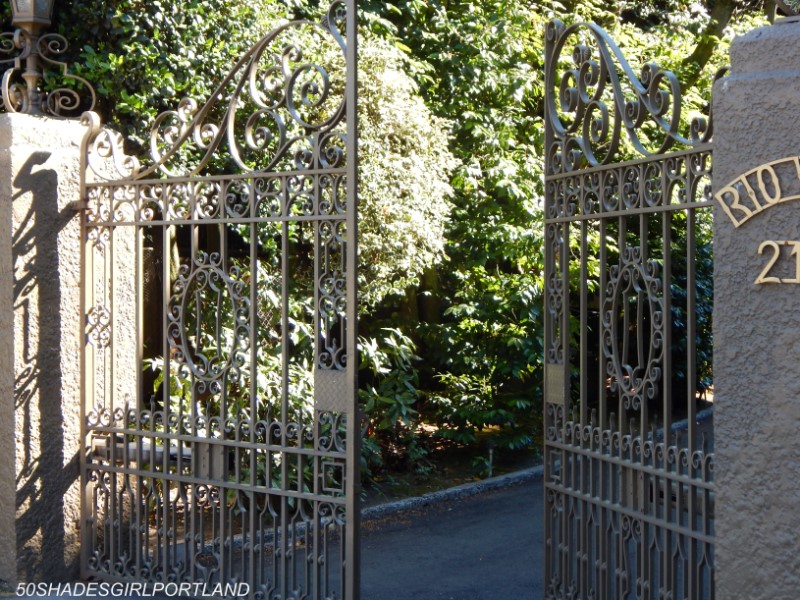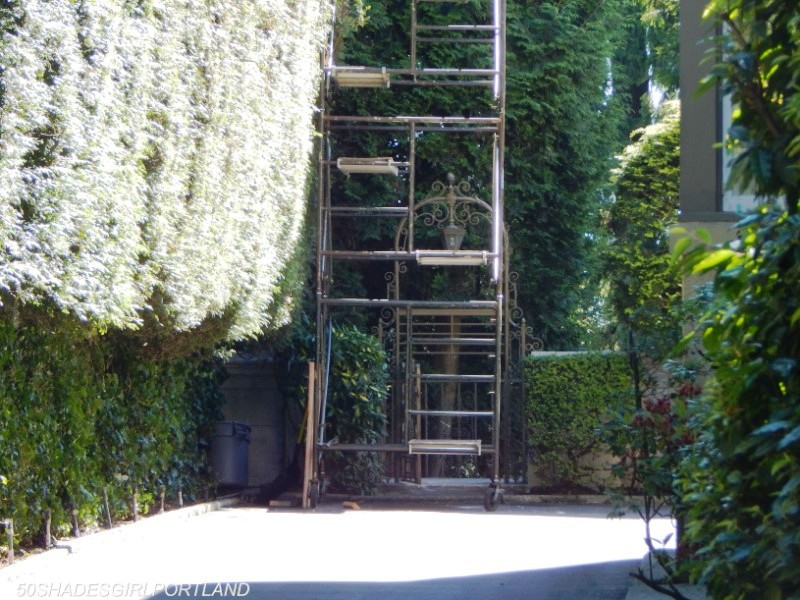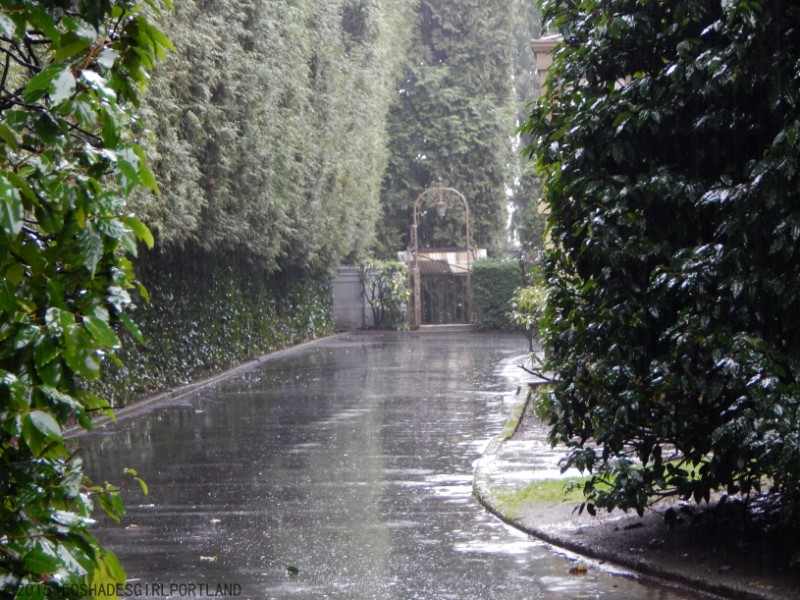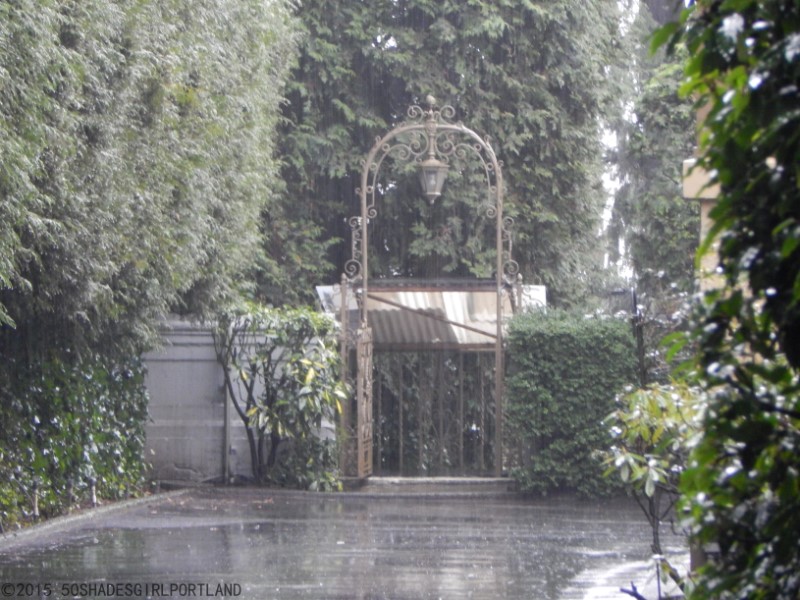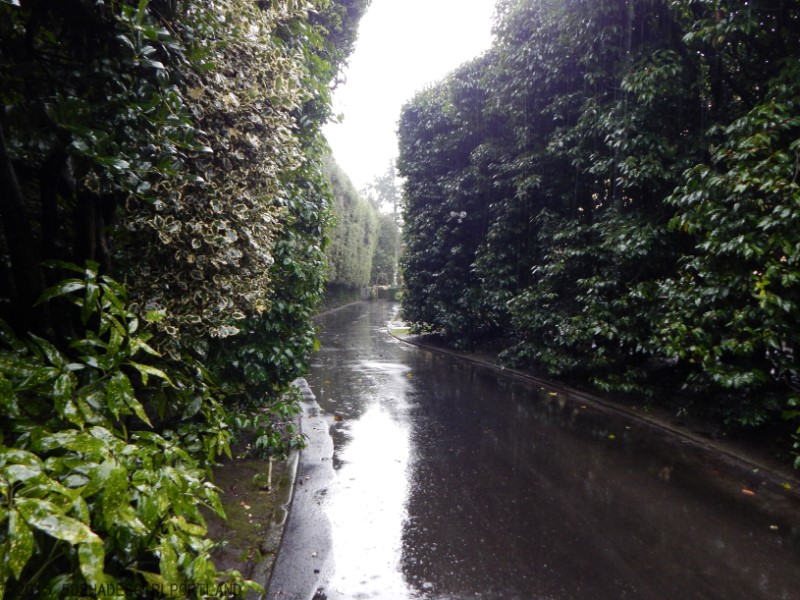 THANK YOU TO   @renesmeeclan_gt     #LATINAMERICAISGREY     FOR THIS INCREDIBLE MAP LAYOUT OF THE RIO VISTA PROPERTY.