FSOG MOVIE GRADUATION RECEPTION UBC FREDERICK WOOD THEATER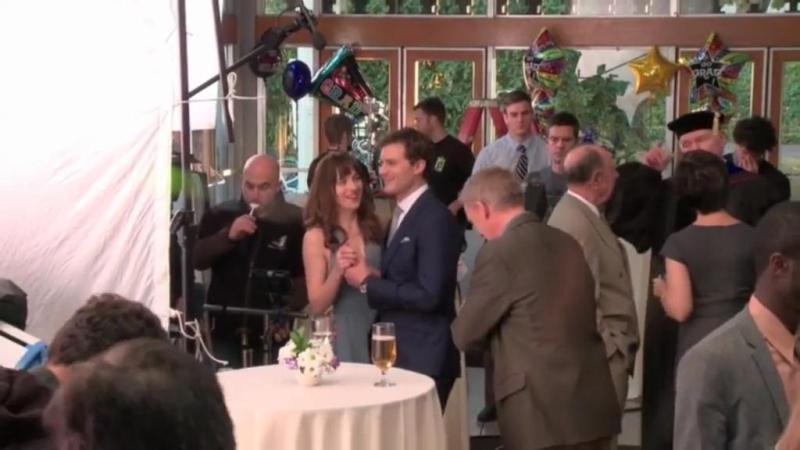 On the UBC campus near The Chan Centre stands the Frederick Wood Theatre Building. They used this building for the graduation reception with the cast and several extras as students.  The building has a very distinctive appearance from the outside. The inside area where they did the filming is actually much smaller than it appears in the movie. When I first arrived at the building it was in use for some graduation event and we were told to return later in the day. When we returned it was then locked up and we could not gain access. I did the best with the photos so that you can still get a good idea of what the building looks like. The graduation reception in the movie is such a fun scene with Kate pushing Ana into outing Christian as her "boyfriend" and then meet up with Ana's father Ray.
You can read about the other UBC locations used for filming here:
Frederick Wood Center
Irving K Barbur Bldg.
The Liu Institute
MacMillan Bldg.
Parking Lot with Jose/Ana
Student Union Parking Lot
The Chan Center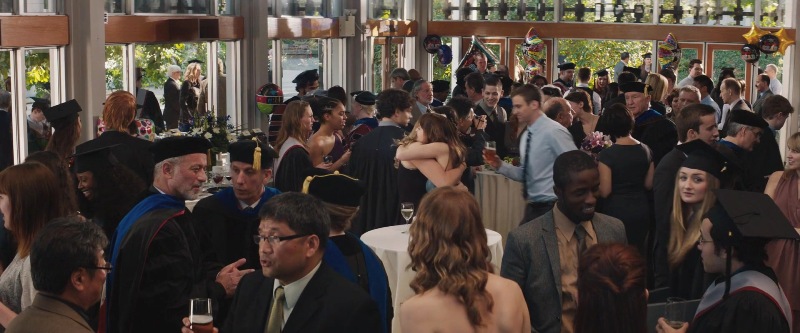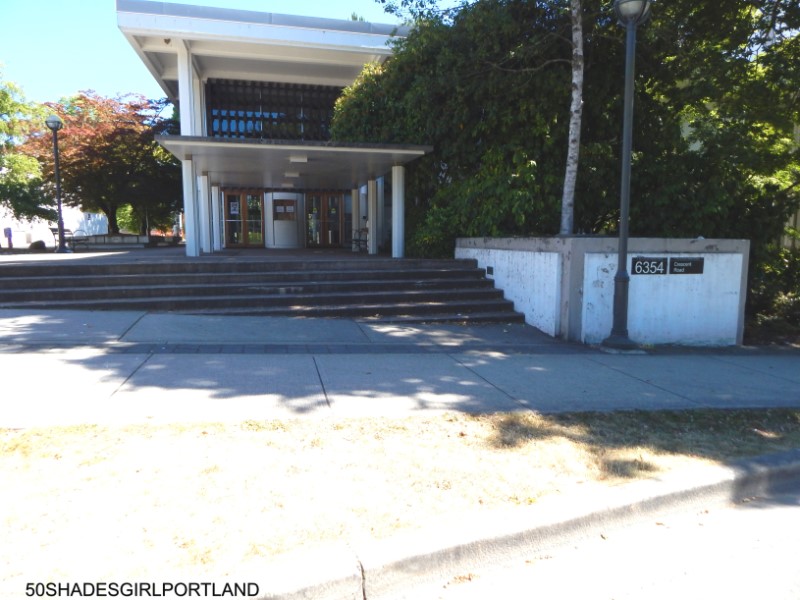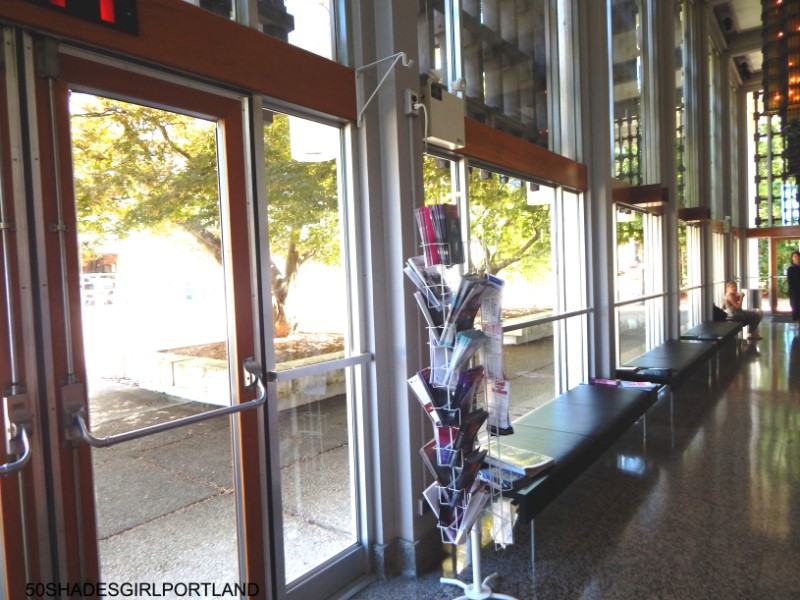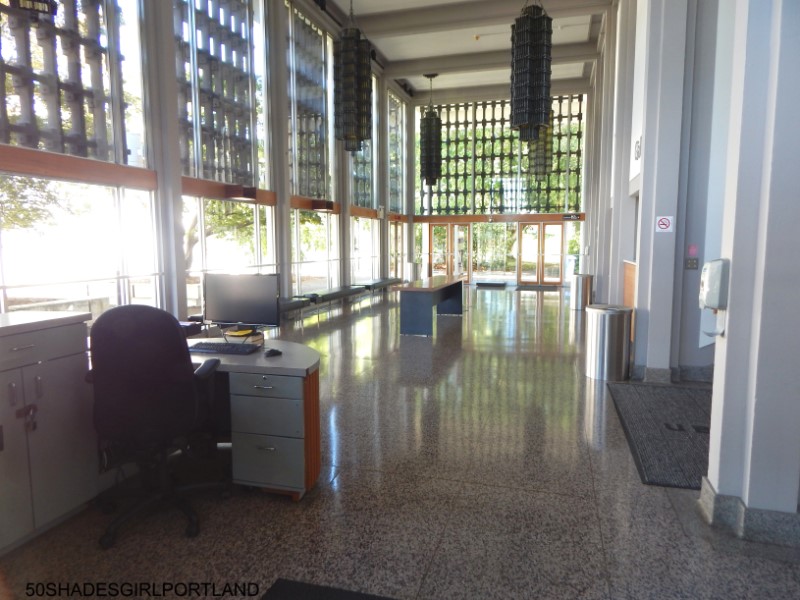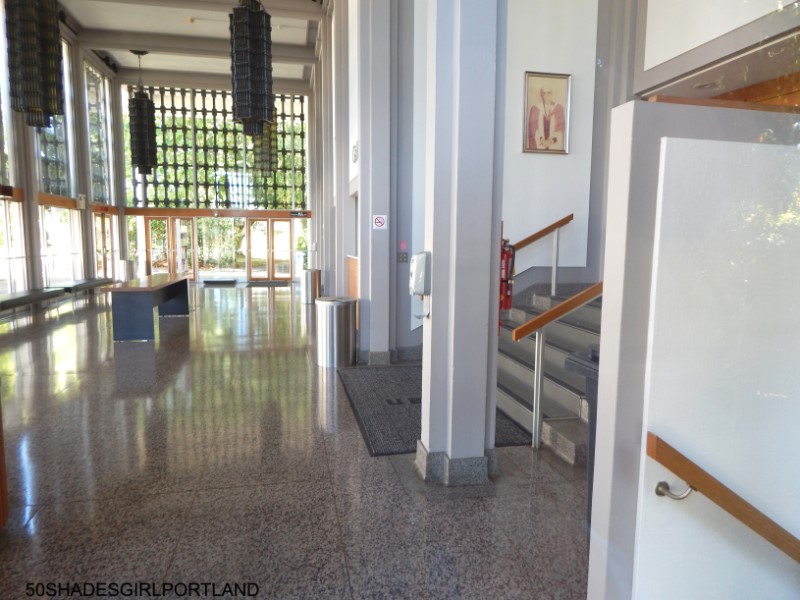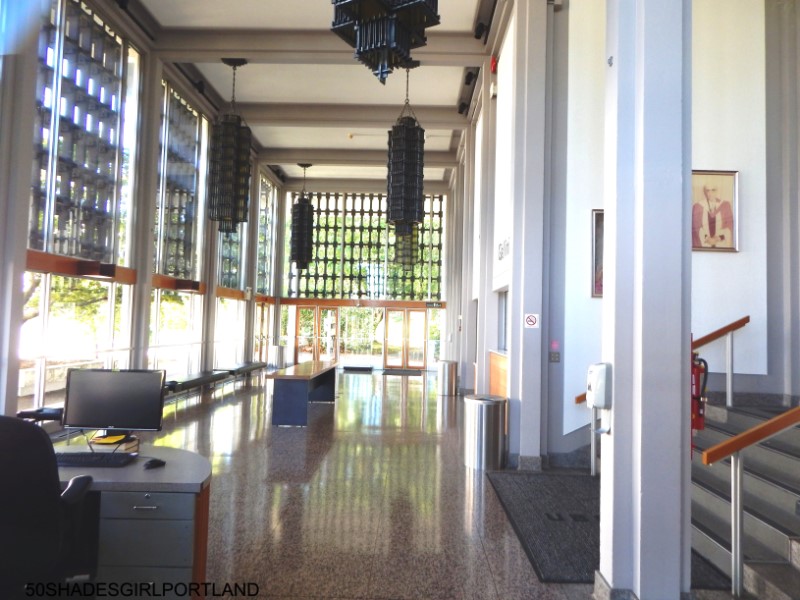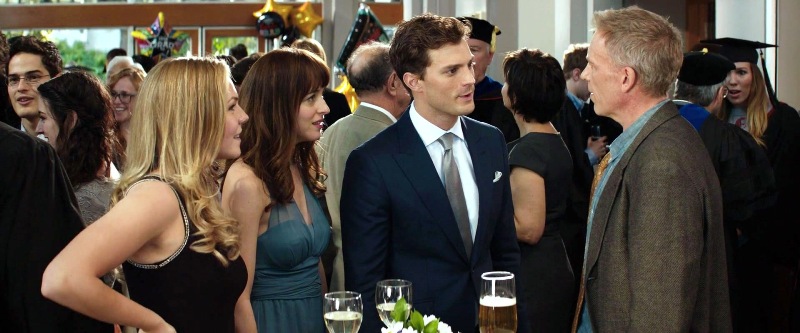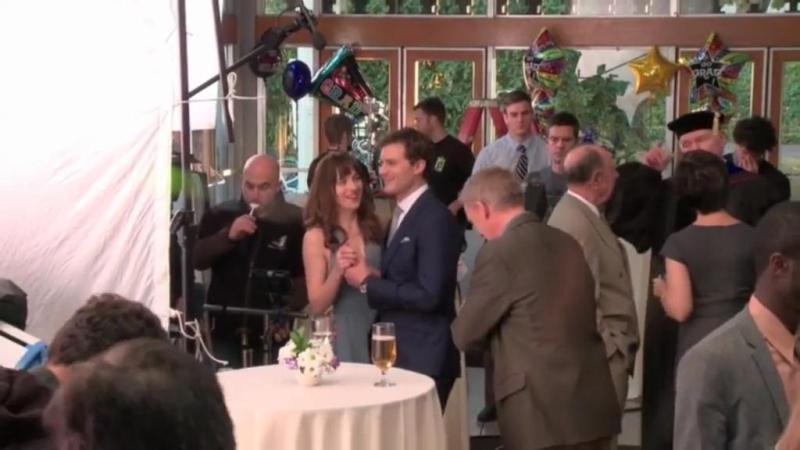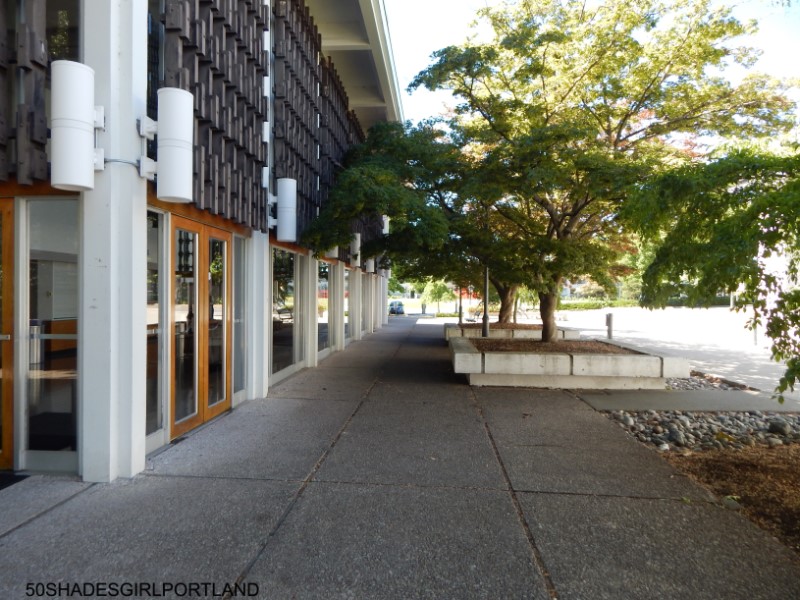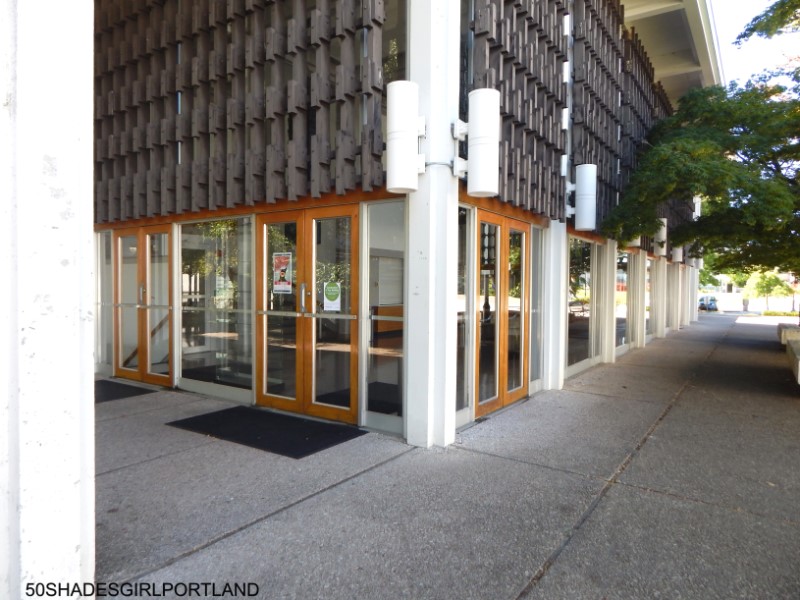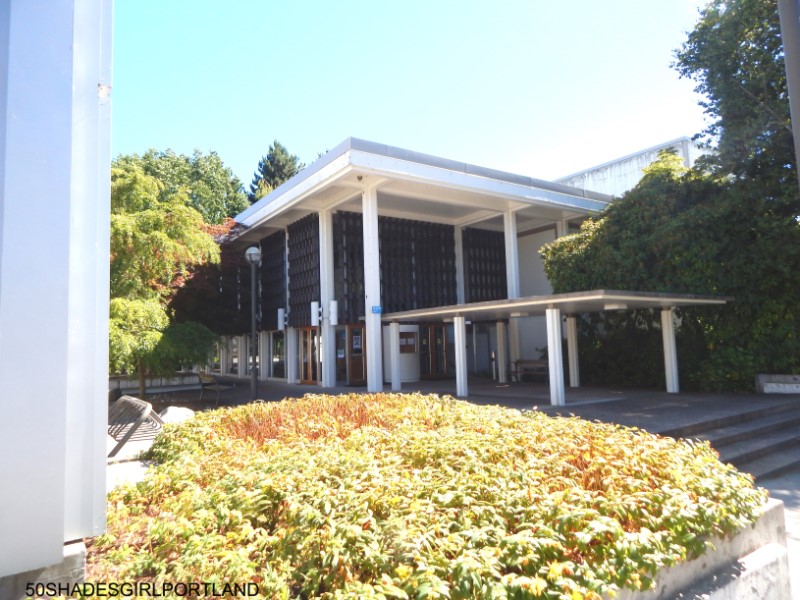 © 2015 – 2018, 50SHADESGIRLPORTLAND . All rights reserved. All information and materials contained on this website including text, photos, and logs are for the exclusive property of 50shadesgirlportland.com. Content cannot be reproduced, distributed, transmitted, displayed or published without consent from the author of the website.