FSOG MOVIE LOCATIONS REVEAL: ANA CLAYTONS>>CHARLIE TANGO SEATTLE>>ESCALA>>WALK IN WOODS AT BEAVER LAKE>>DROP OFF AT ANA'S APT.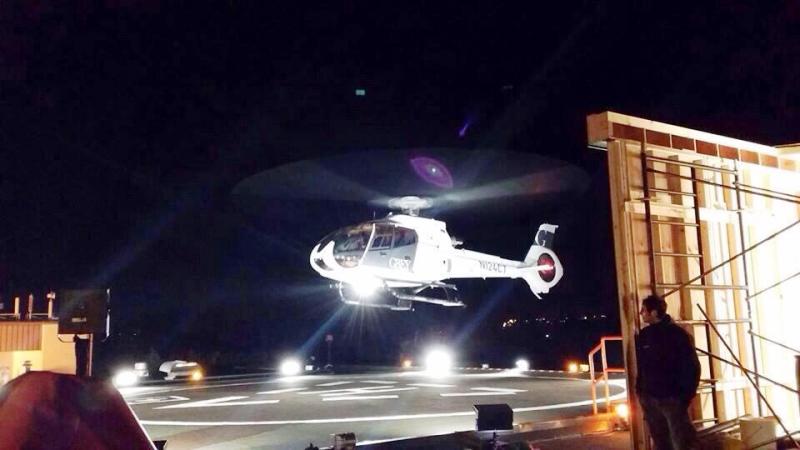 After watching this second trailer and then seeing the reshoots in October I have started to put together some of the pieces of the filming. It was pretty easy to track through what Dakota is wearing as Ana moving through these different scenes. She is wearing a dark redish leather jacket, beige cut out shirt and brown tight stretch pants. I saw her in this outfit when they filmed the reshoots at Beaver Lake on the pathway and on the platform where they filmed the kissing scenes. I knew at the time that I recognized her jacket and was happy to find that it also matched in these other scenes. Jamies leather jacket that he was wearing at the lake also matched the trailer scene with them walking through the woods. Here is what I have put together:
**UPDATE: 1/24/15 A new TV spot came out that now shows them in Christians apartment Escala then leaving out the garage. The garage was actually filmed in Jameson House. They also show him dropping her off at her apartment.
You can see more of the locations and filming:
Claytons filmed at Ladner Village Harware
Charlie Tango Lift Off Filming site
Jameson House including garage where they filmed Escala Garage
Beaver Lake at Stanley Park
Ana's apartment
Dakota as Ana filming at Claytons. She looks to be leaving here with Max Martini as Taylor. The black Audi SUV was also spotted parked here. She is wearing the red leather jacket, beige shirt and brown pants.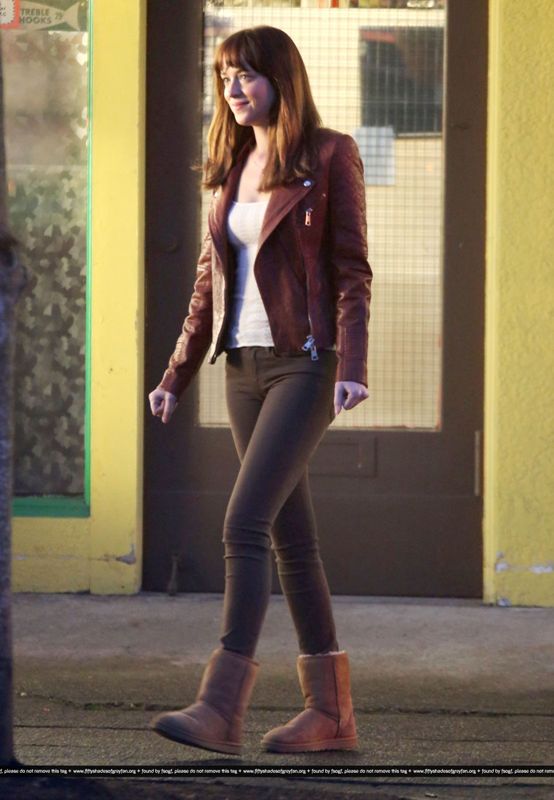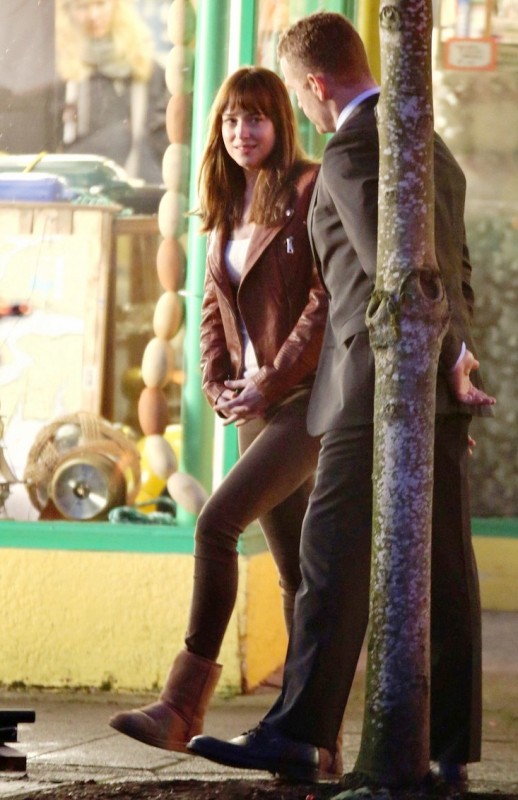 Here is Dakota as Ana wearing the same clothes and getting ready to hop on Charlie Tango with Jamie as Christian Grey. Jamie is also wearing the blue jacket with the pocket square and white shirt that we see later at Escala.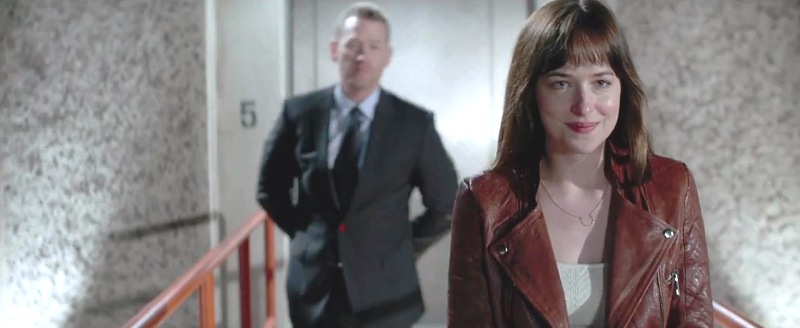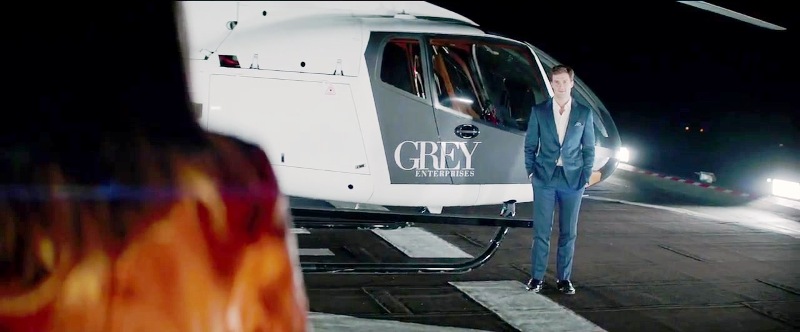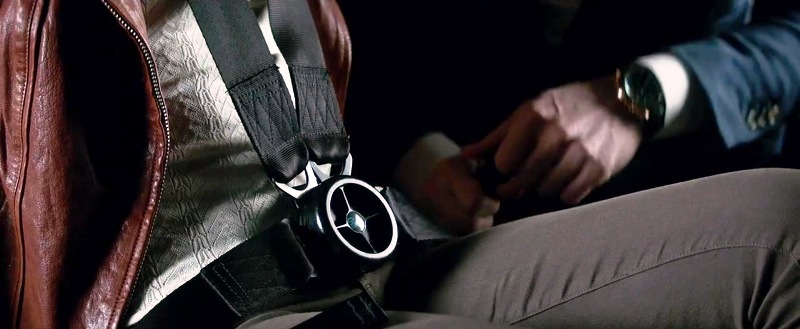 Arrive in Escala.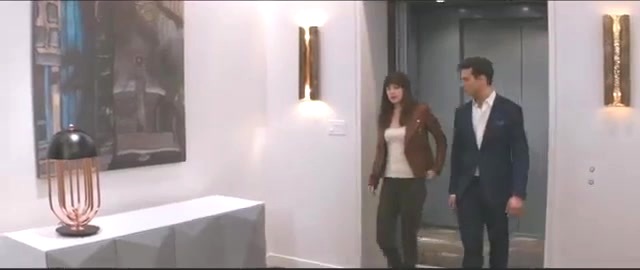 This is where he is taking her to see the Red Room for the first time. He is wearing same blue jacket with pocket square. She is wearing same beige cut out shirt.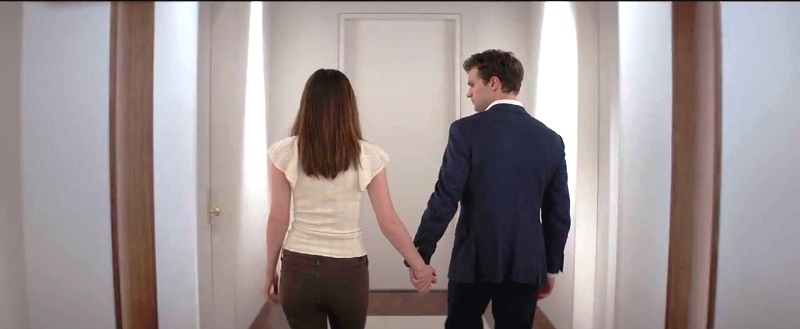 And here is where he opens the door for her to see inside the Red Room. Again wearing same clothing.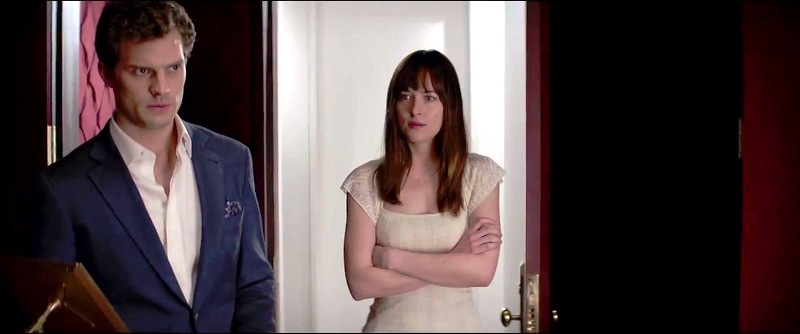 Then we see them together with her standing in front of him and hes peeling off her pants. They look to be the same brown pants. Her shirt also looks to be same beige shirt with the cut outs.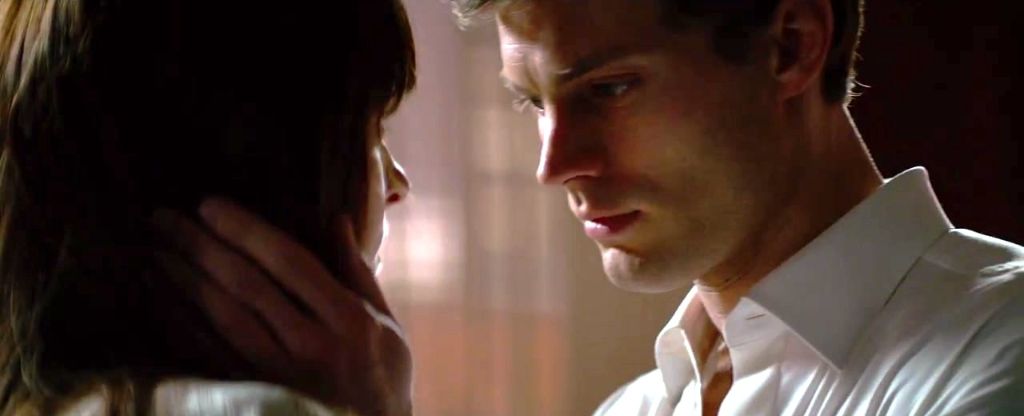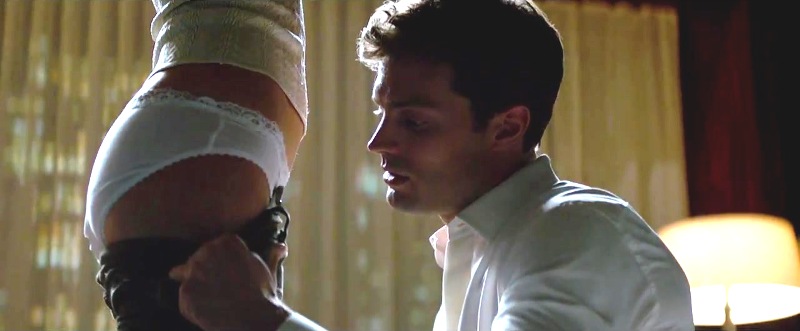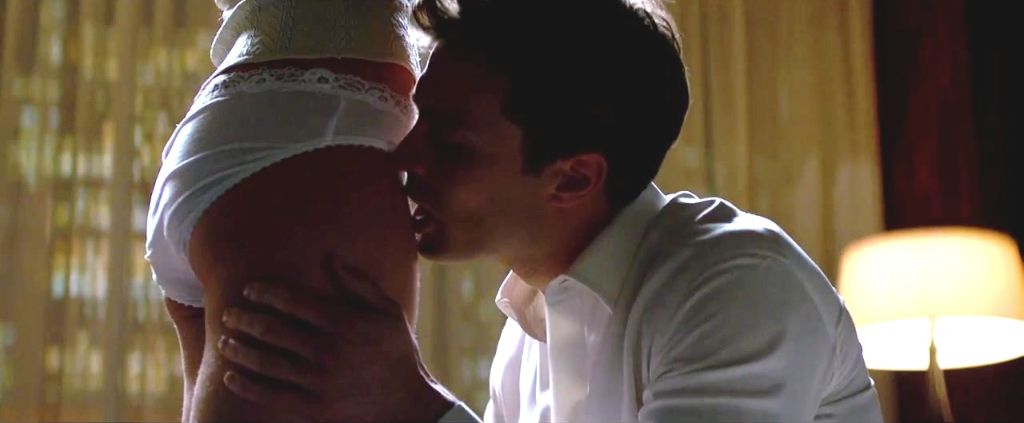 Another new photo came in the new trailer with Christian asking "Where Have You Been?"    "Waiting"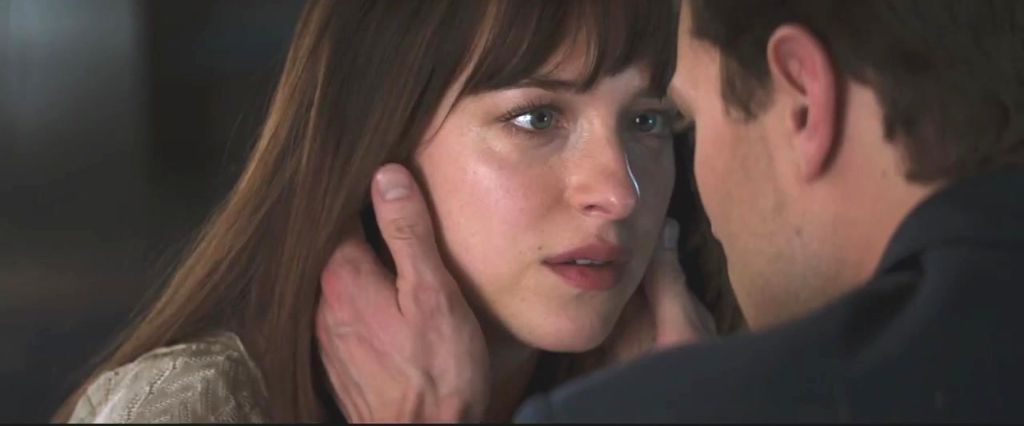 Leaving Escala the next day. Filmed in the garage with all his cars.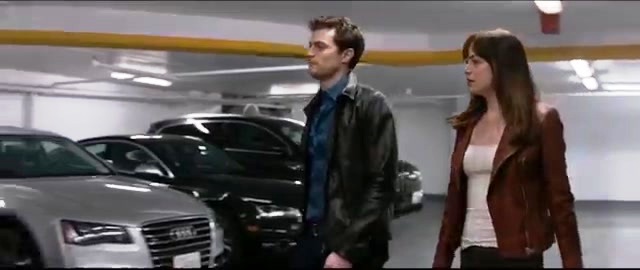 This photo pops up when they are at the coffee house filmed at Rainier Provisions but it does not fit the background or his clothing. Hes wearing the same blue jacket with pocket square he has on in these scenes at Escala.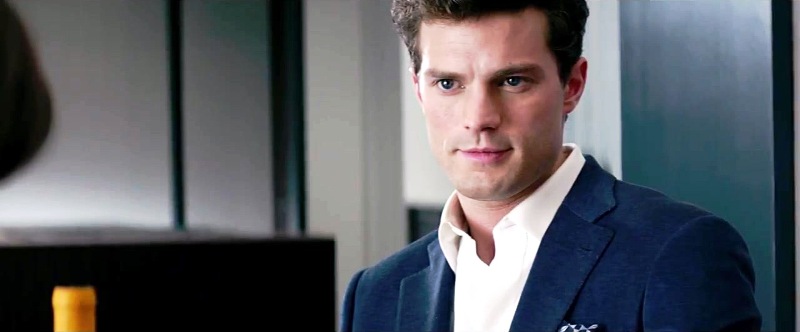 This was filmed in Stanley Park at Beaver Lake. This is was done on the pathway to the lake where they filmed them kissing on the platform.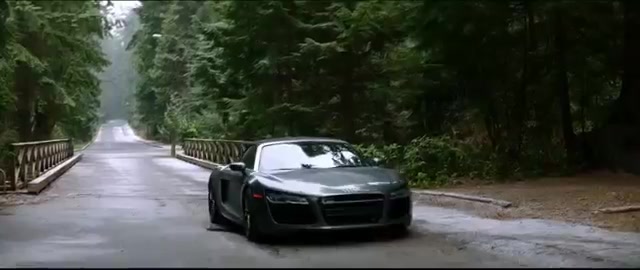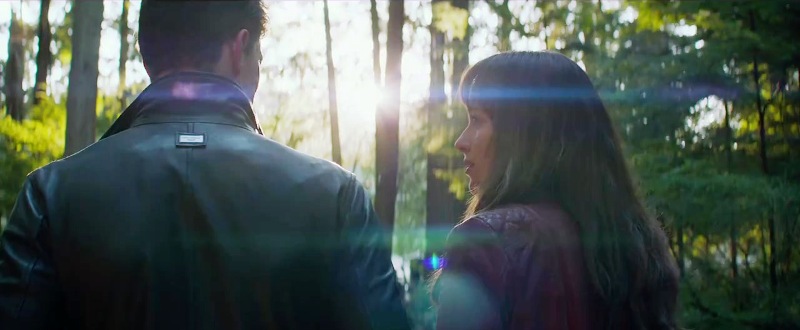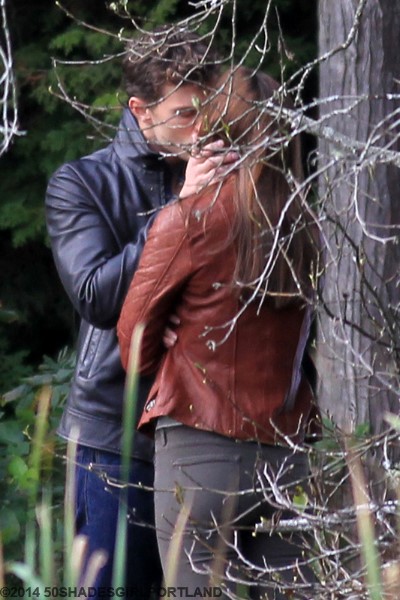 …and now he is seen dropping her off at her apartment. I wonder if she will have on his underwear. She does have the contract in her hand.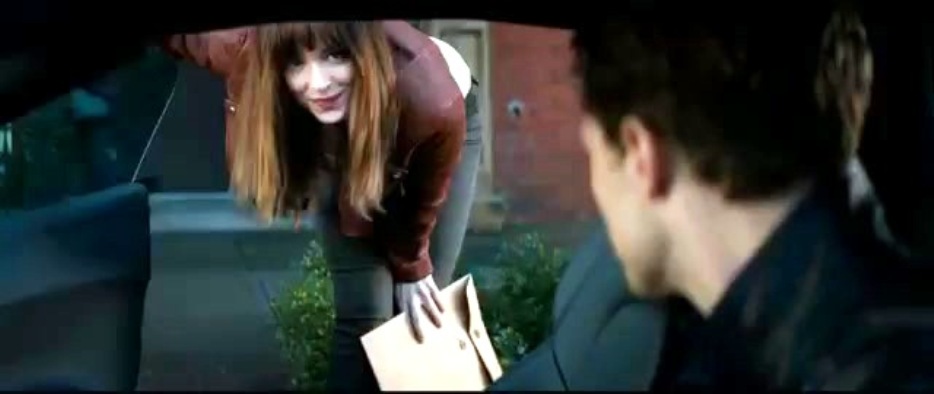 ANA'S OUTFIT SURE GETS AROUND….