FSOG MOVIE UBC IRVING K BARBUR BLDG STEPS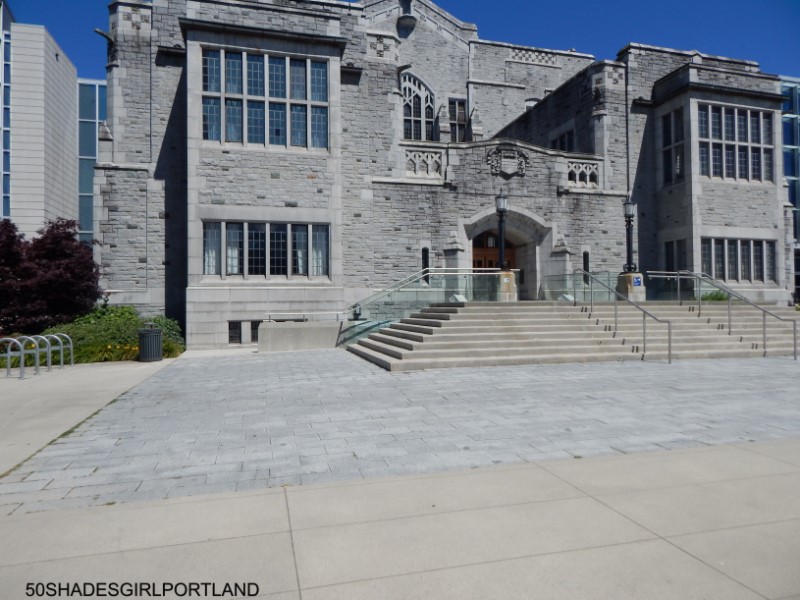 The Irving K Barbur Building is located in the center of the campus along the main mall walkway. The building is one of the oldest on campus and has been renovated and enlarged out both sides with new structures. The front steps lead to the main entrance adjacent to a water feature and the tall clock tower.  In the movie Ana is coming down the steps in the rain leading to the parking area with her car. The building is actually a few minute walk from where they filmed her getting into her car in front of the Student Union Bldg.  Both of these scenes were filmed at the October 2014 reshoots.  It was pouring rain and late in the day when they were filmed.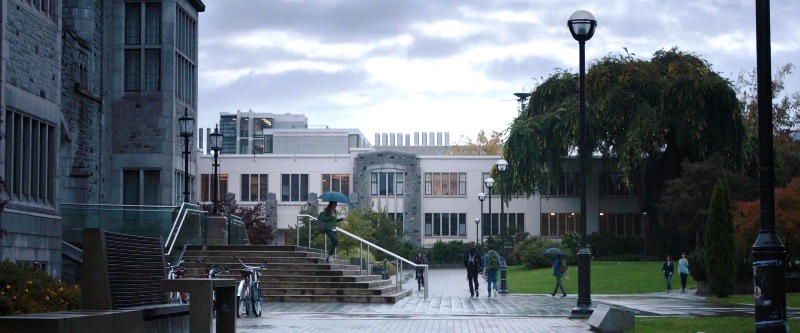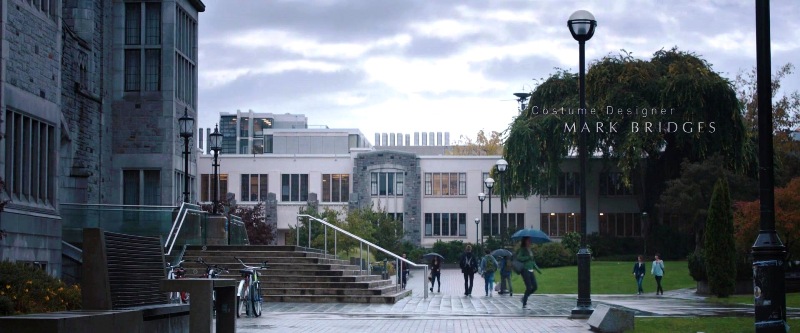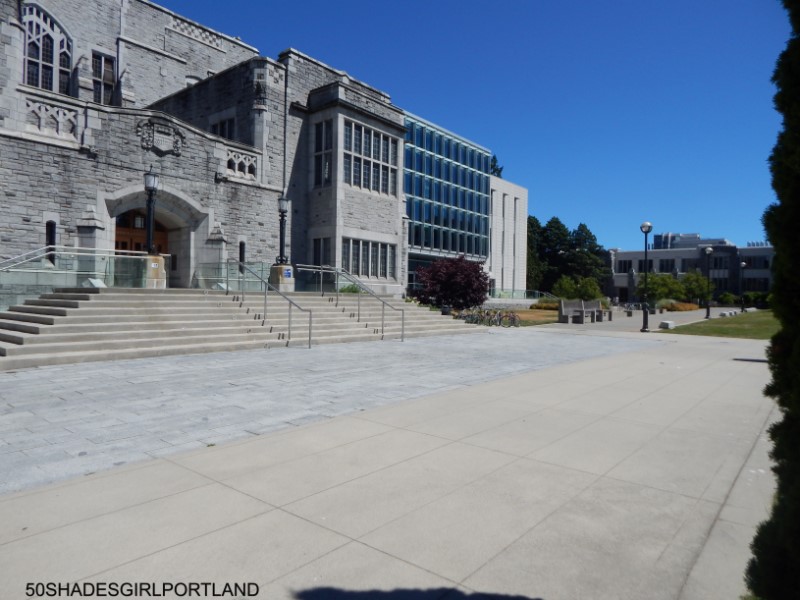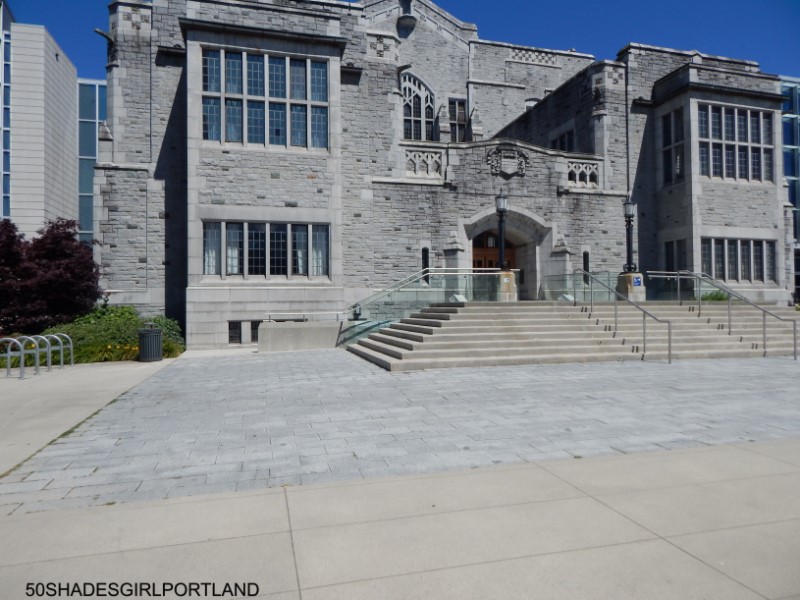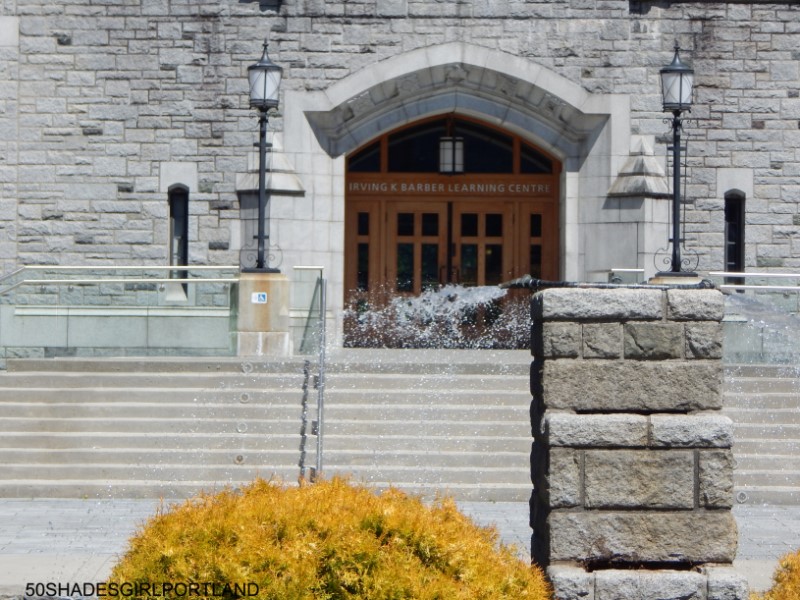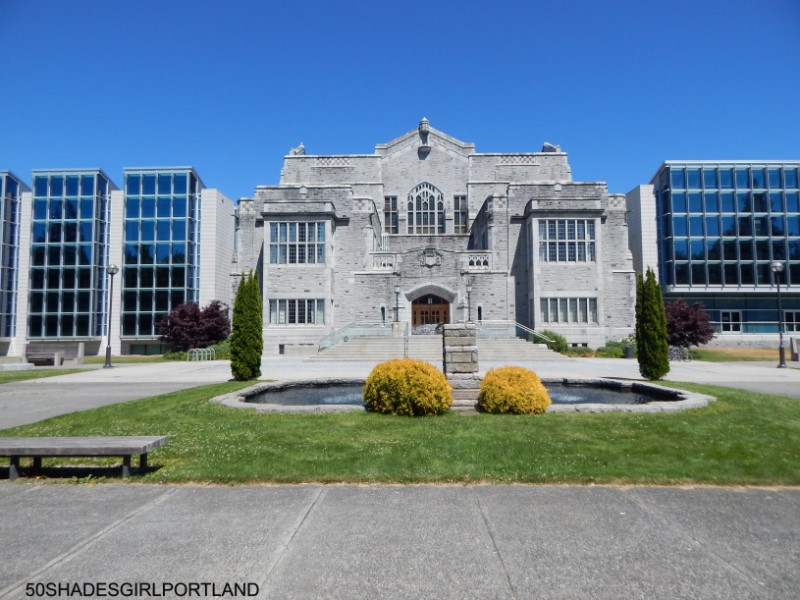 © 2015 – 2018, 50SHADESGIRLPORTLAND . All rights reserved. All information and materials contained on this website including text, photos, and logs are for the exclusive property of 50shadesgirlportland.com. Content cannot be reproduced, distributed, transmitted, displayed or published without consent from the author of the website.