FSOG FILMING RESHOOTS BENTALL 3 PART 4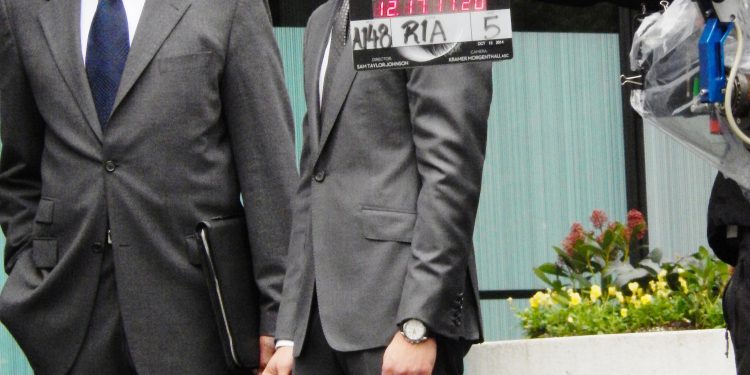 The filming at Bentall Tower 3 was the second location for the first day of filming on Monday. They started here about 1:00pm and it was finished about 3:00pm The crowds on the street where I was standing came and went. People continued to ask what was being filmed. I think the people in Vancouver BC are used to seeing a lot of filming in their city especially downtown. The street that was used for this was closed off with police at each end. The cars used in the filming were moved around so that they could continue without waiting for their return. Jamie continued to do the scene several times until everyone was satisfied. He walked down the stairs, looked to the right and stepped into the backseat of the car. That was my favorite part and look right before he stepped into the car he was totally Christian Grey. After the final "cut" everyone was together looking at the filming. When it was all cleared Jamie left pretty quick going back through the walkway between the buildings to his awaiting suv. The rest of the people started moving equipment towards the big trucks. I hung around a bit not knowing if they were done for the day or not. I heard a PA say that they were done so I started walking towards where I was parked. Just as I was walking along in front of another building I saw E L James and Dana Brunetti coming towards me.I thought this was my best chance to say hello. I just waited until they were in front of the building near me and went over and introduced myself. On Sunday I had commented on twitter that I hoped to get a photo with anyone there. He tweeted back that to find him and he would take a photo with me, so this was my chance. He did recognize my online name and we chatted a bit. I was really surprised when E L James stated that she remembered meeting me last February. I was very lucky to get a photo with them and even more star struck when she gave me a quick hug and kiss on the cheek goodbye. They turned and left walking down the street towards the water. I was left senseless and it took a while to get my direction and walk to my car with the biggest smile on my face.
After that I wasn't sure if more filming was happening or not.I decided to drive over to the gaslamp district to see if I could find another of the street locations where Dakota had been filmed jogging. After getting to the area the traffic was getting heavier and it was getting to late afternoon. I also was trying to find out the location where E L James had done a photo from that morning on the water. I admit I cheated and when I left my hotel that morning I showed the photo to the front desk person who knew exactly where it was. I had thought it was a filming location but when I found it I figured out it was not and just a parking area. While in that area I got a tip that the whole crew had moved to UBC and they were filming Dakota and her car there. I mapped it out and saw it would take 45 minutes to get there. I really had no idea where to go once I got to the campus. I took off driving to the campus and hoped I could find them.
I just loved his "walk" in this video. More cute Jamie Dornan as Christian Grey.
You can see more from this filming location at Part 1  Part 2  Part 3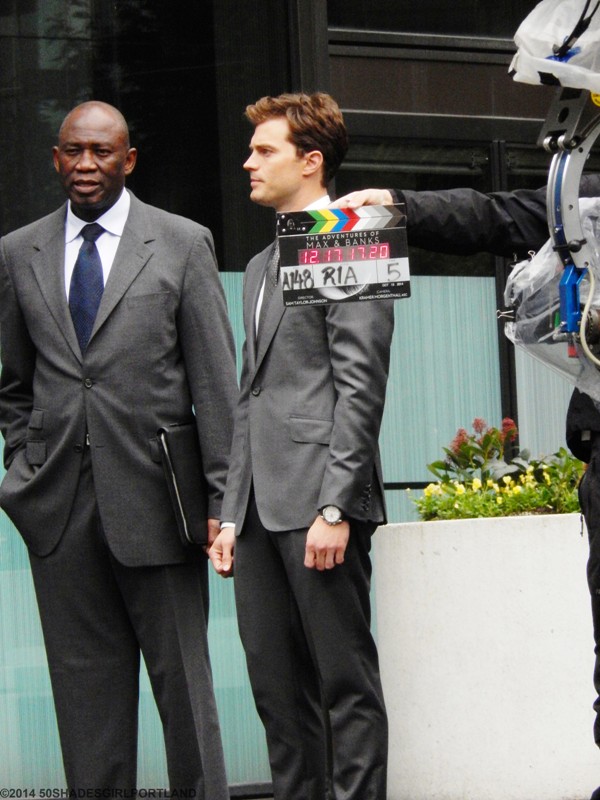 Jamie really had the Christian Grey look for filming this scene.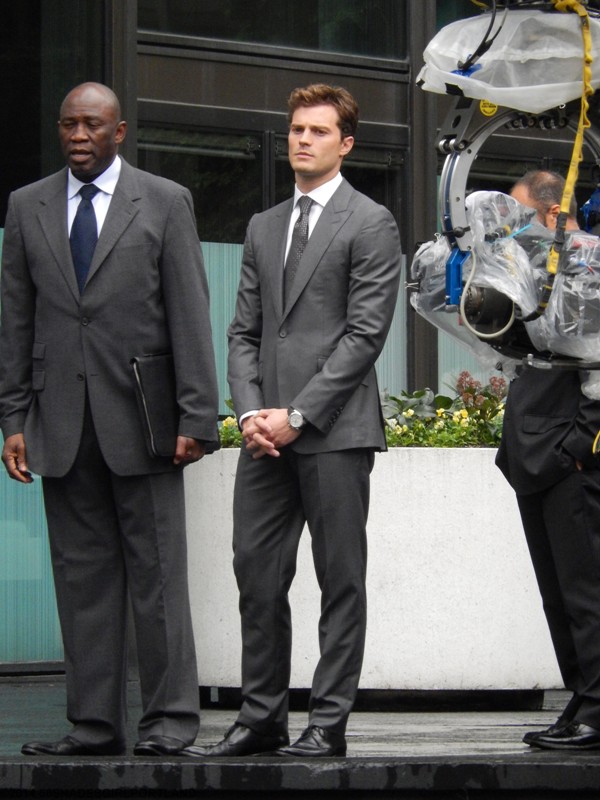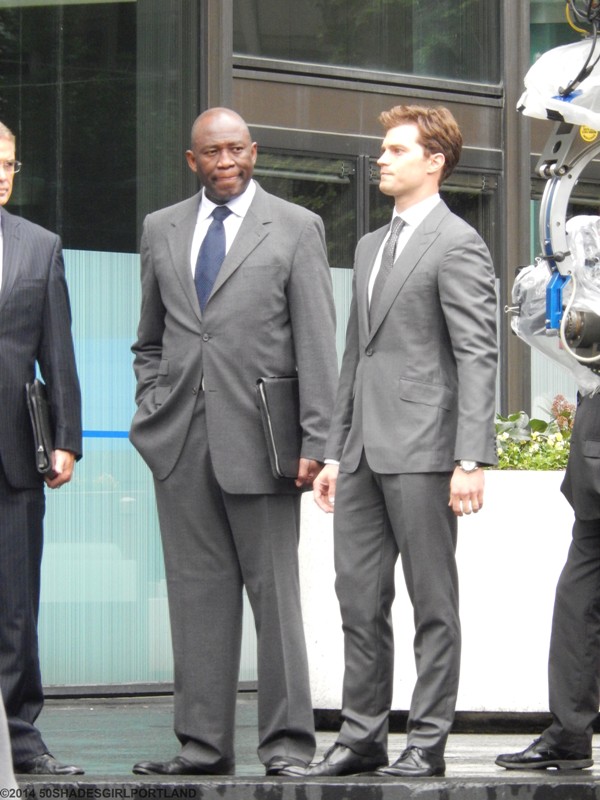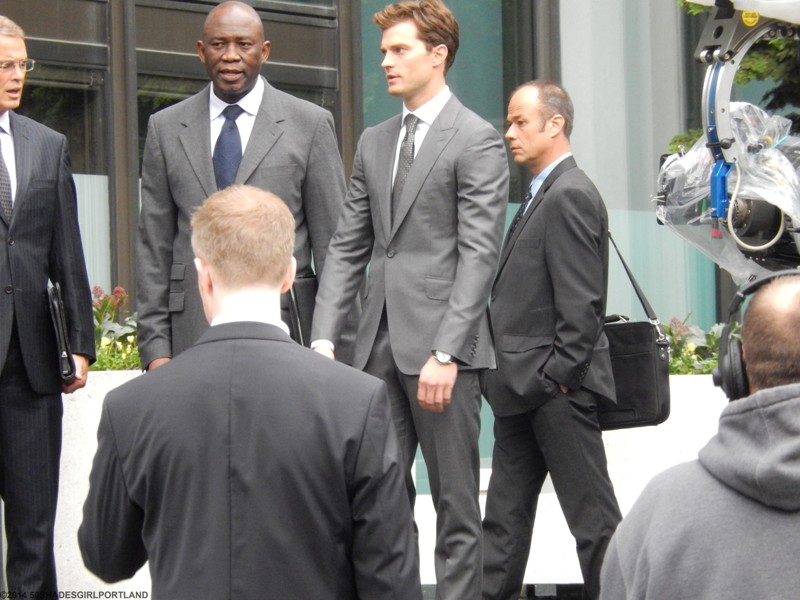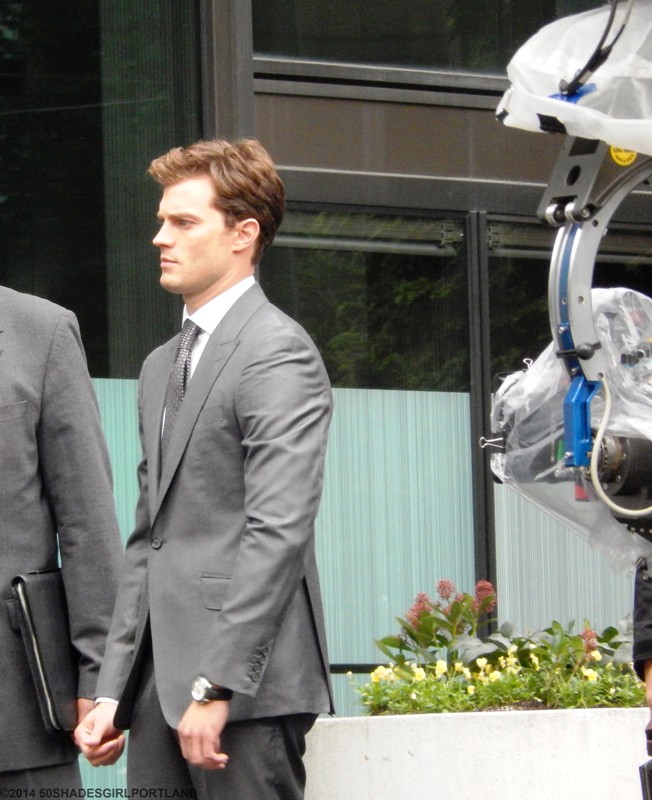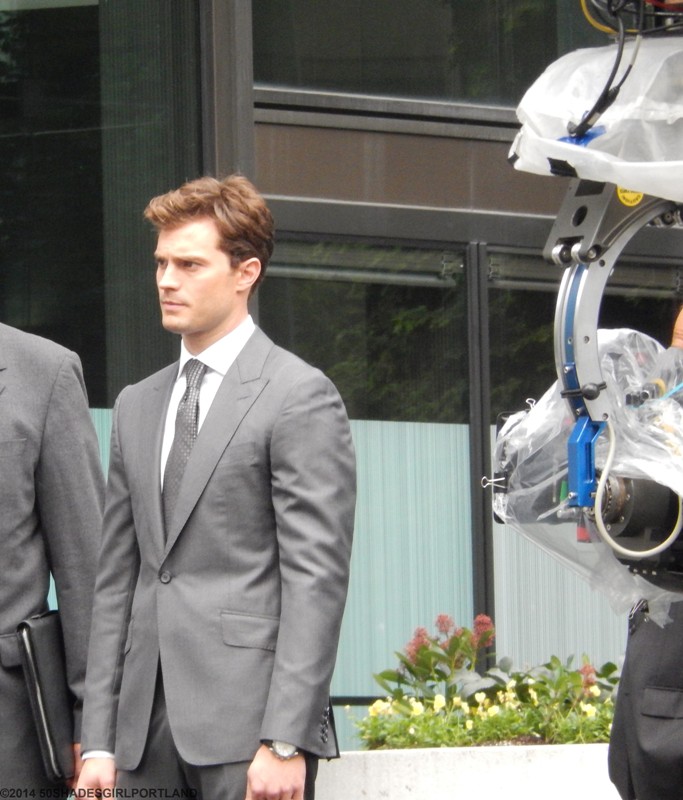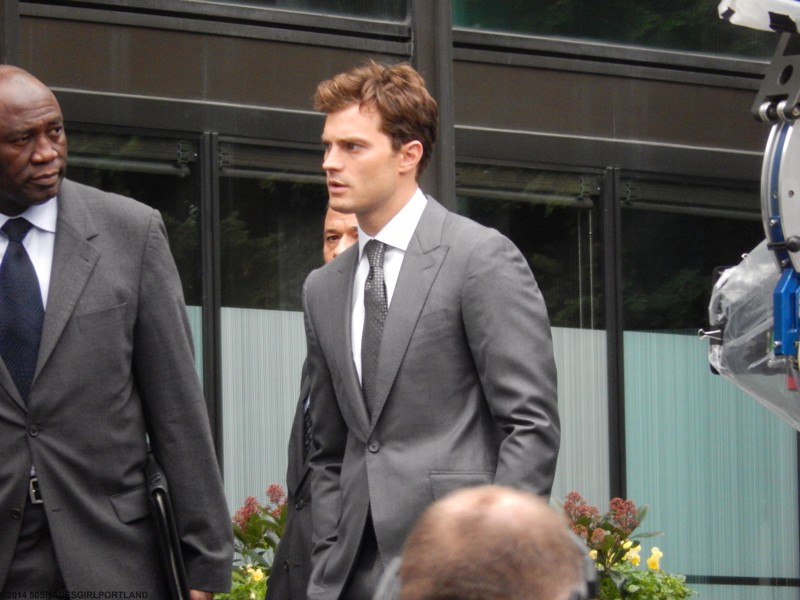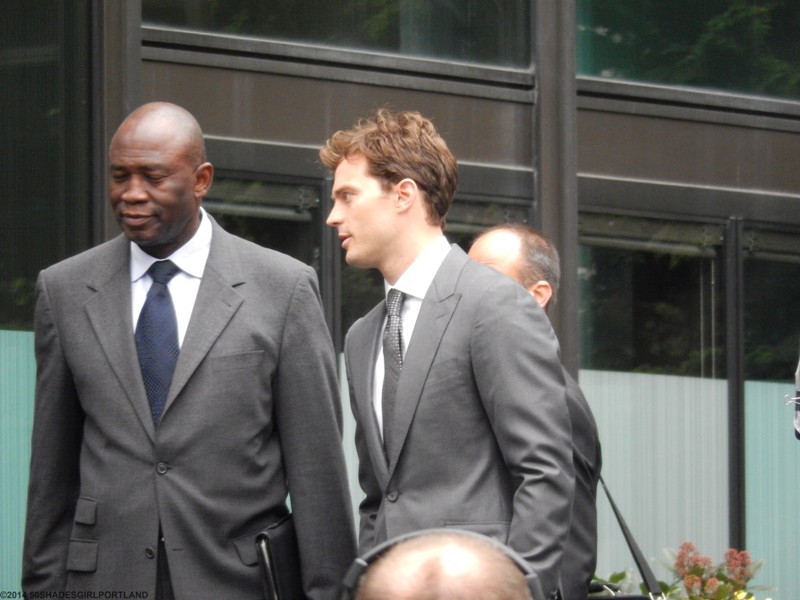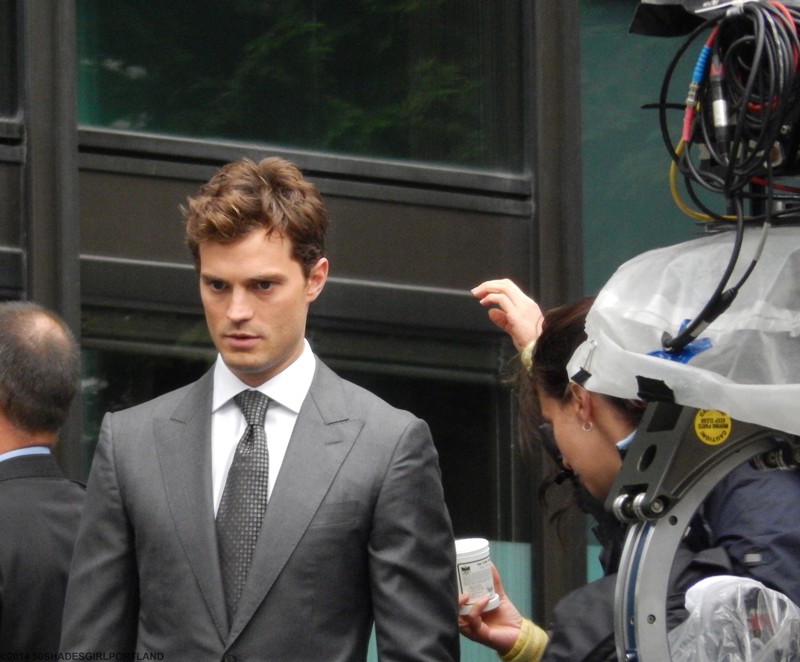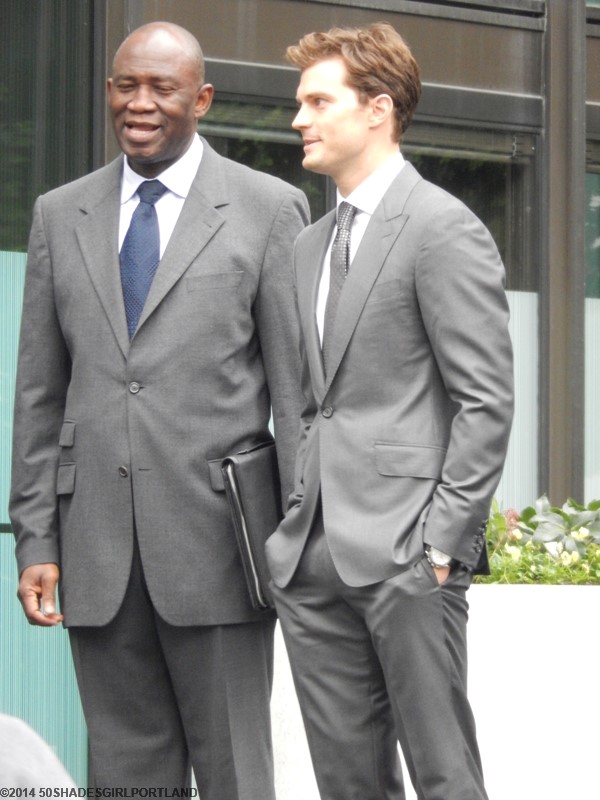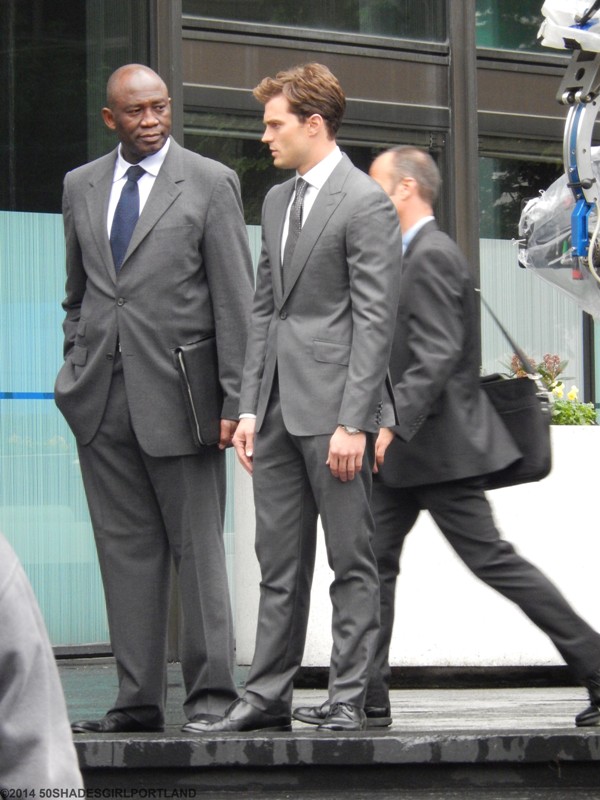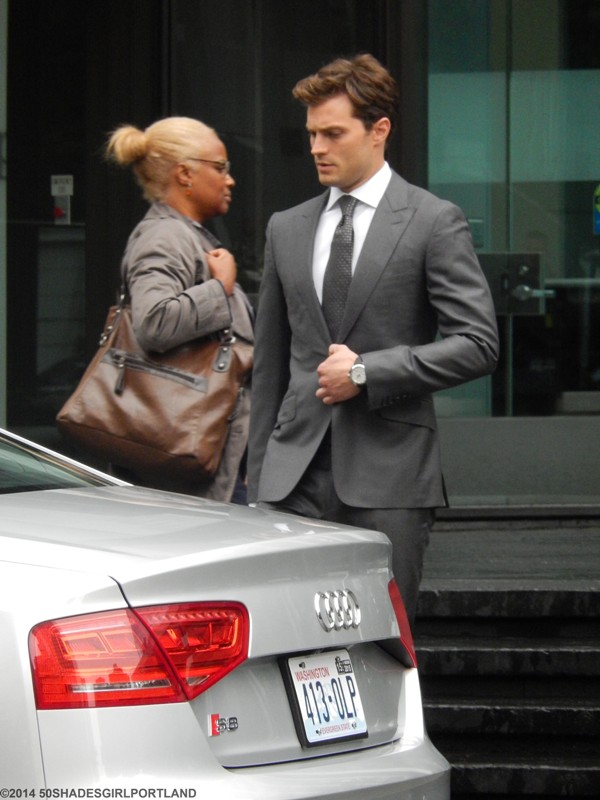 My favorite Christian Grey look.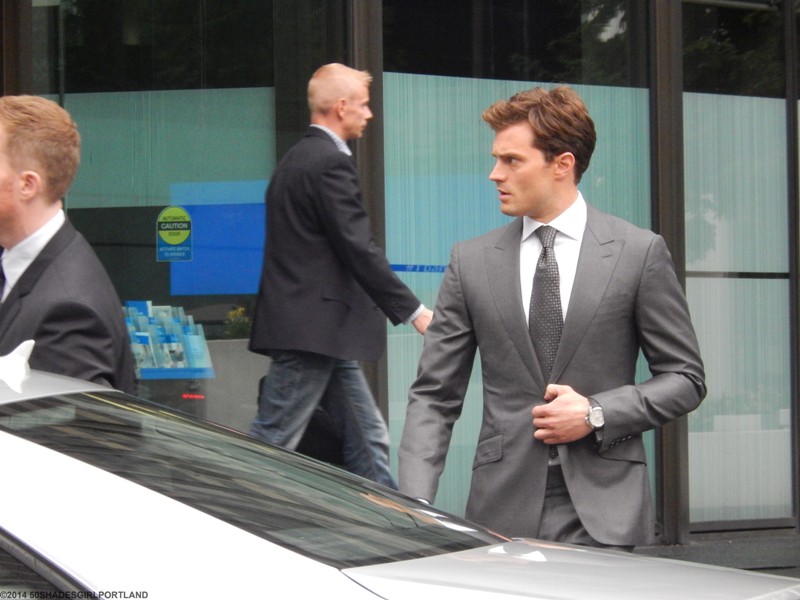 Definitely Christian Grey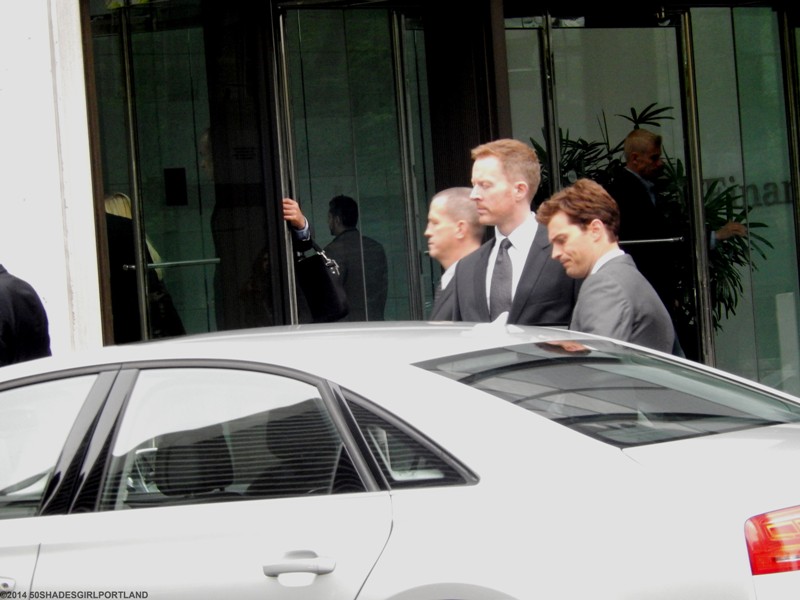 This was the scene played out over and over. Here he is coming out of the car once again.