FSOG MOVIE UBC PARKING LOT W/ANA AND JOSE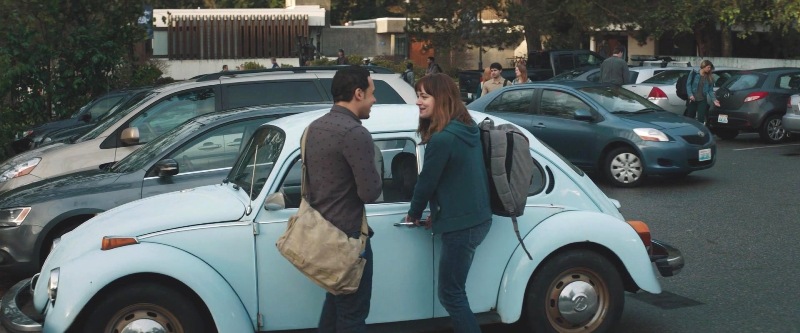 Parking lot they used for this filming is just across from the Frederick Wood Theater building. It was really hard to locate because it has changed since the filming was completed. We had to use background buildings as reference to locate the right area they used. In the movie there is a low cement wall that runs along one long side of the parking lot.  The lot also has two rows of cars parked in front of the cement wall. When we visited this summer there was no cement wall and only once row of parked cars. We were able to see in the background the building next to the lot and also the steps to the Frederick Wood Bldg. across the street. This helped to find the exact spot where Wanda was parked. The lot is located in the north area of the campus where they also filmed several other scenes.
You can read about the other UBC locations used for filming here:
Frederick Wood Center
Irving K Barbur Bldg.
The Liu Institute
MacMillan Bldg.
Parking Lot with Jose/Ana
Student Union Parking Lot
The Chan Center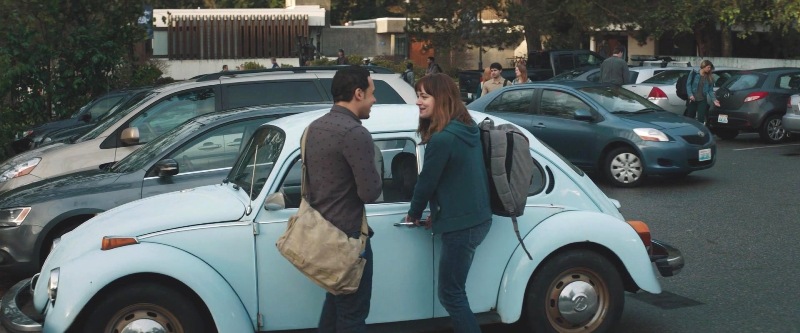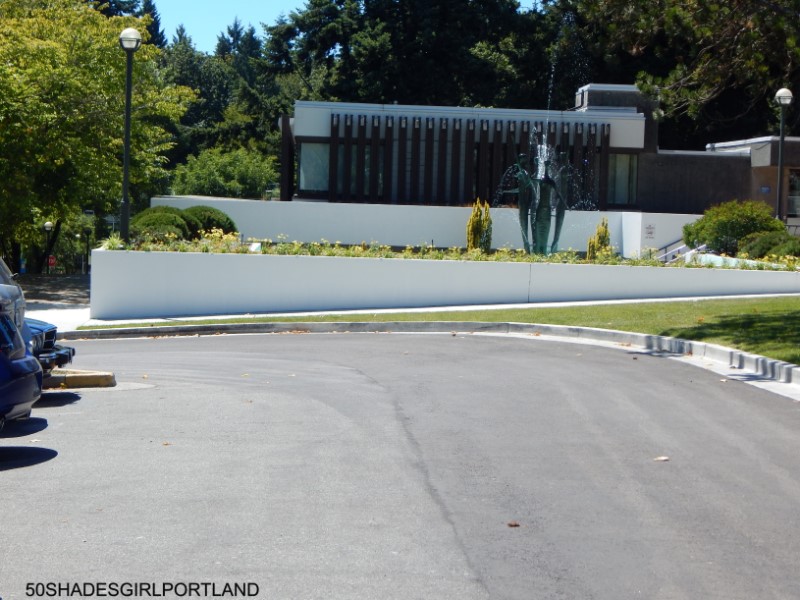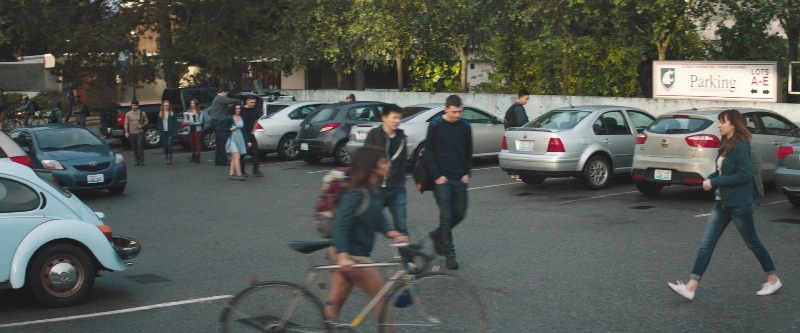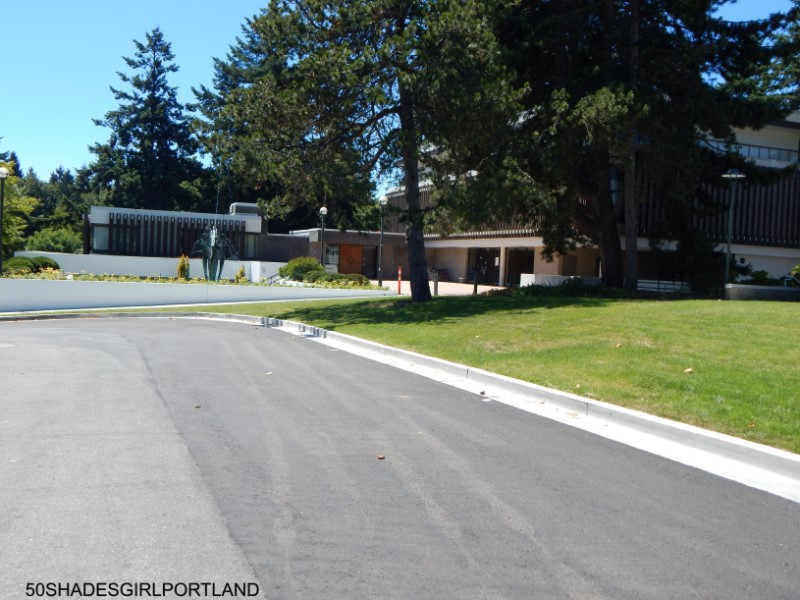 Cement wall is gone and replaced with new paved parking lot, new curbs and new grass.