FSOG BOOK LOCATION: Heathman to Public Domain Coffee Shop Video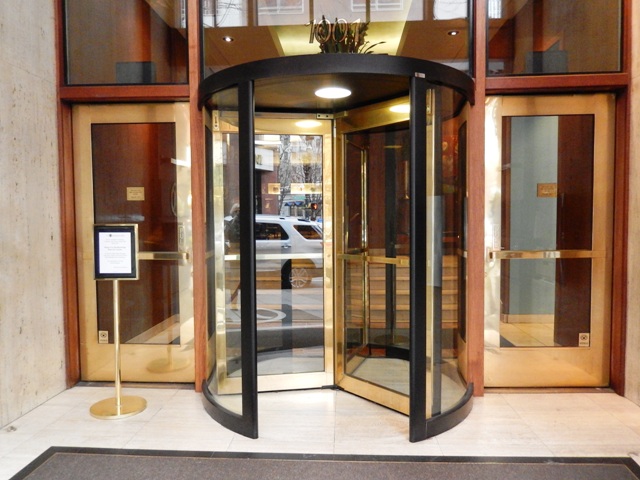 When I recently visited The Heathman I was curious to find out if there really was a coffee shop close by. I decided to walk out the front door, turn left and walk the four blocks to find out. To my surprise there was indeed a coffee shop on the corner. It is now called Public Domain and is located on the corner of Alder and Broadway Streets. I thought it would be fun to video the walk along Broadway from The Heathman to the coffee shop. I passed Nordstrom on my left and Pioneer Place on my right. It also includes that first corner where they have the bike incident on the return to The Heathman.
It was straight out of the book…
We cross the expansive, bustling lobby of the hotel toward the entrance, but Grey avoids the revolving door, and I wonder if that's because he'd have to let go of my hand.
Outside, it's a mild May Sunday. The sun is shining and the traffic is light. Grey turns left and strolls to the corner, where we wait for the crosswalk to change. He's still holding my hand. I'm in the street, and Christian Grey is holding my hand. No one has ever held my hand. I feel giddy, and I tingle all over. I attempt to smother the ridiculous grin that threatens to split my face in two. Try to be cool, Ana, my subconscious implores me. The green man appears, and we're off again.
We walk four blocks before we reach the Portland Coffee House, where Grey releases me to hold the door open so I can step inside.
More Heathman
Public Domain Coffee Shop