FS DARKER BOOK LOCATION: Portland Place Gallery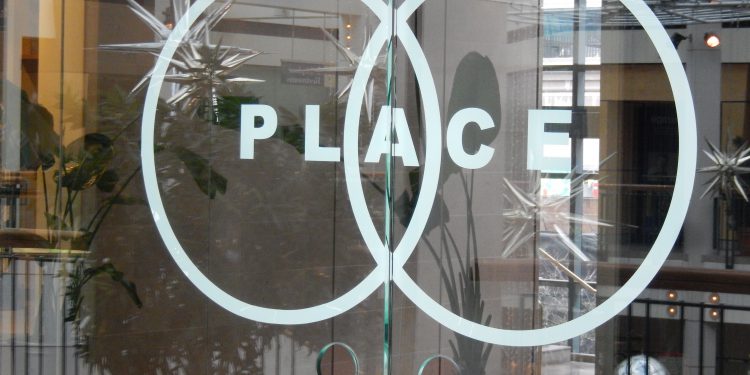 Place is an installation gallery located on the 3rd floor of Pioneer Place mall in Downtown Portland.  Place was founded in May of 2010 by Gabe Flores and Gary Wiseman. Place is located on the 3rd floor of Pioneer Place at 700 SW 5th Avenue in Portland, Oregon. It has many different art exhibits scheduled throughout the year. It is located just a couple of blocks from the Heathman.
In FSOG it is referenced as Portland Place Gallery where Jose has his art exhibit of photographs. It is at the beginning of Christian and Anna getting back together in Fifty Shades Darker. The current Portland Place Gallery does not exactly match the book description, but it does have a similar layout and reflects the books intention.