FS Darker/Freed Monique Lhuillier Los Angeles/Ana's Silver Masquerade Ball Dress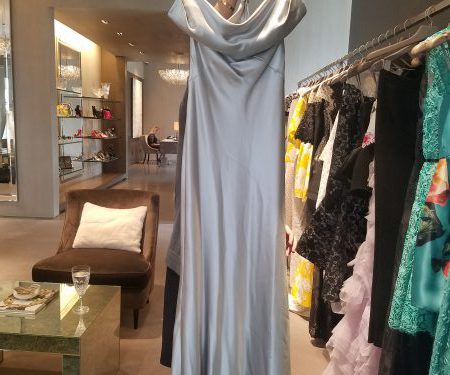 The Los Angeles California store for Monique Lhuillier has the beautiful silver dress Ana wears in Fifty Shades Darker. I was able to visit them and see for myself the beautiful long shimmery dress. Last May we were treated to seeing the actual dress used in filming when at the NYC Darker Event. It definitely was showing some wear on the fabric.
Today the new dress was shimmery and very fluid. The fabric hung and swayed on its hanger. It was interesting to see how the back piece was put together as I remembered Jamie pulling it apart in the movie. It is attached with several hook and eyes to keep it closed. After seeing the dress today I understood more how it just skimmed Dakotas body as it dropped to the floor in Darker.
We also chatted about the wedding dress for Freed. They said it was a custom dress and would probably not be in the stores. There is a similar dress in their BLISS wedding collection that will be out in stores soon.
You can read more about the dresses and order your own at their website. 
Thank you to the lovely ladies today at the Los Angeles Monique Lhuillier store.
Here are few photos of the dress and inside their LA store.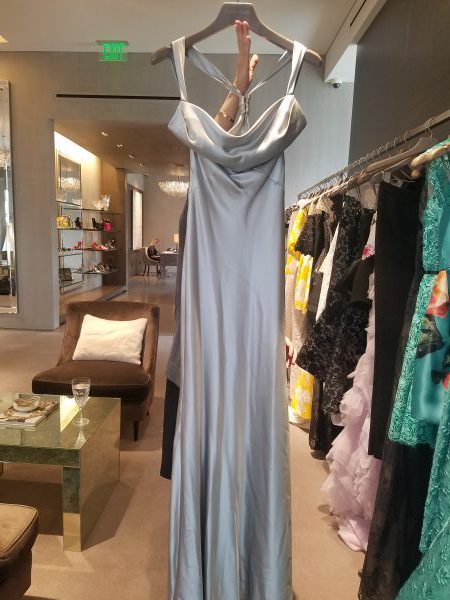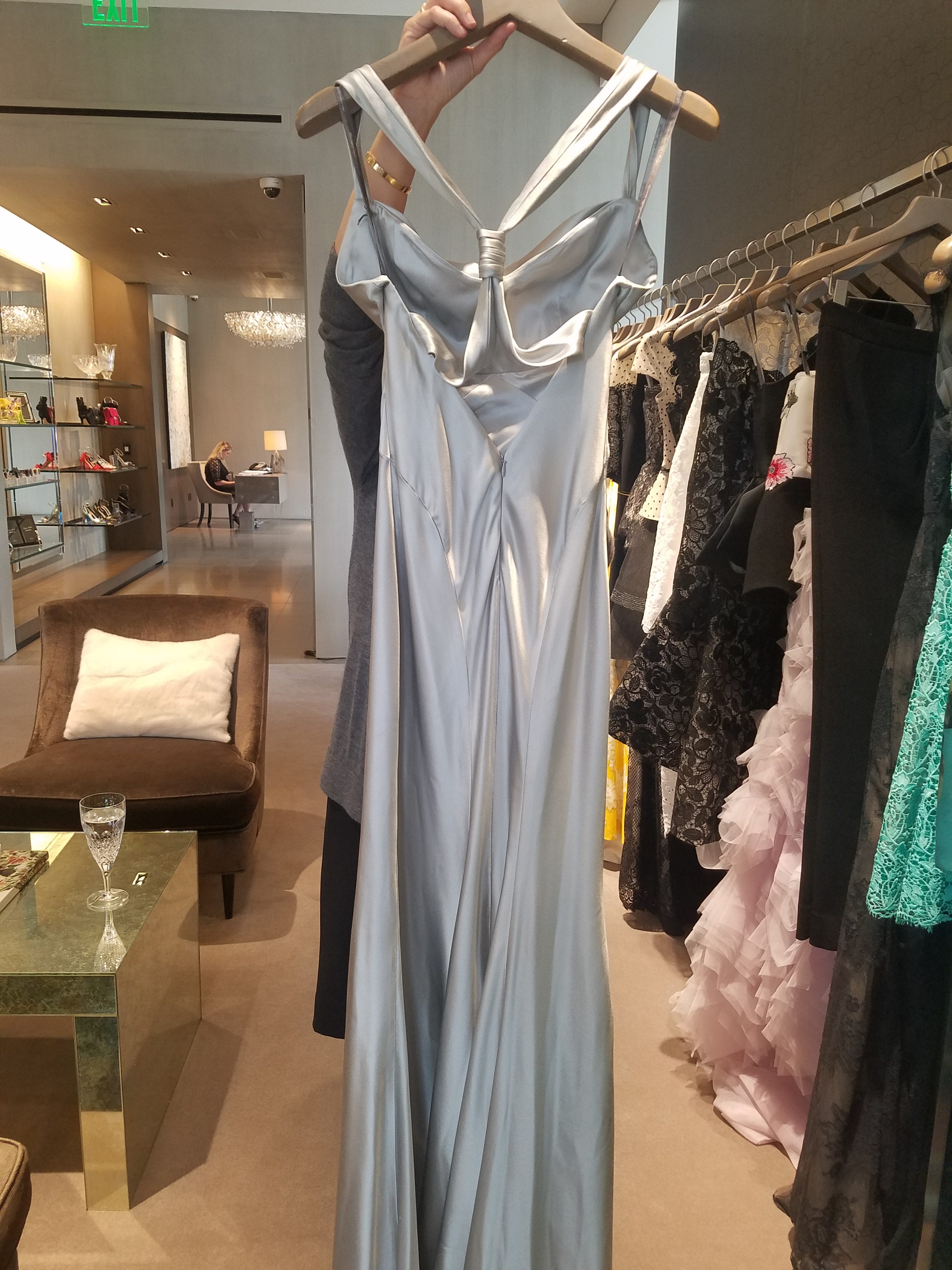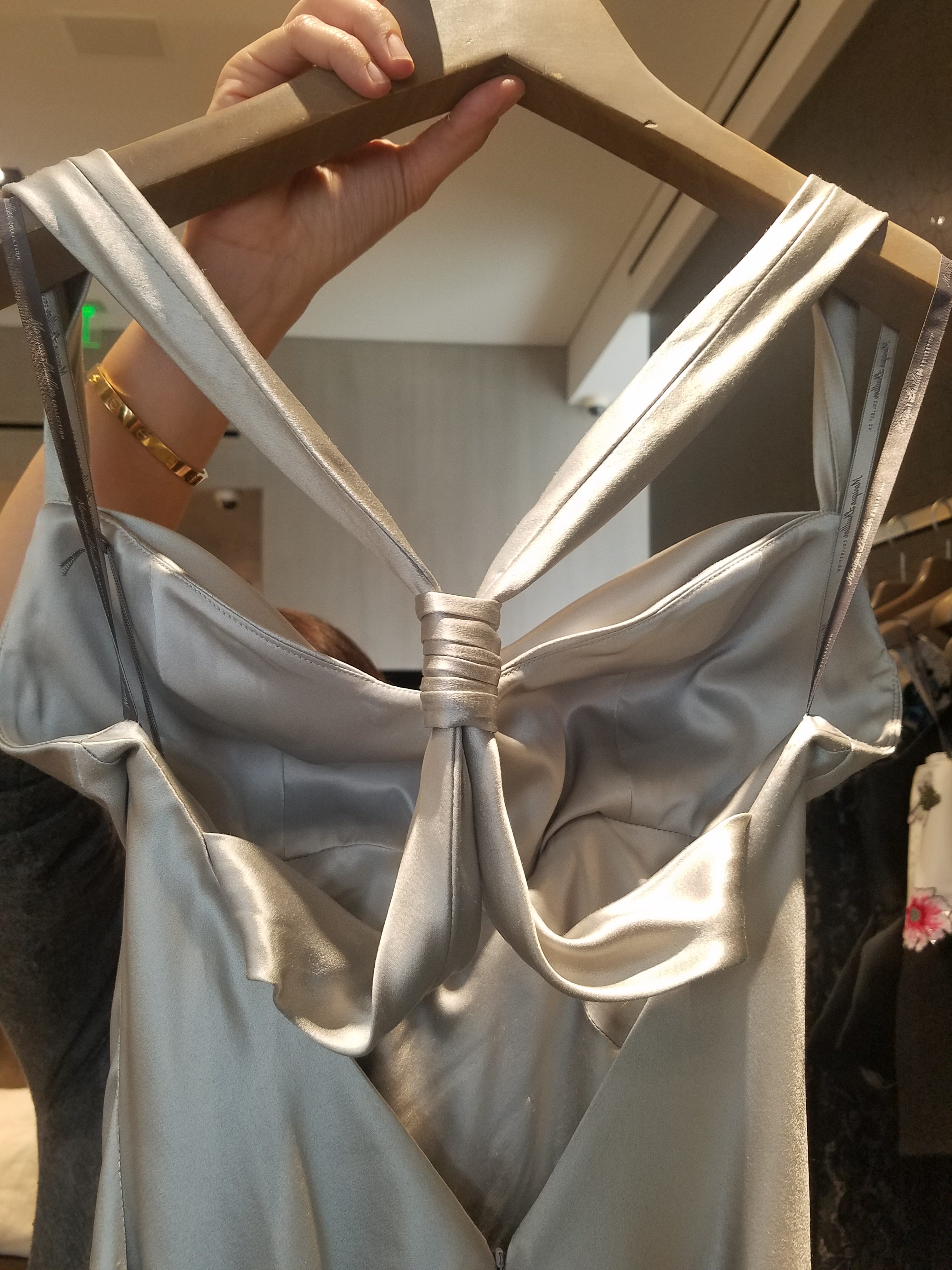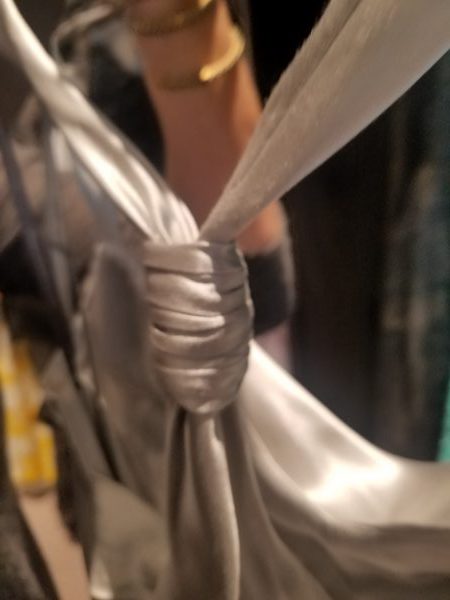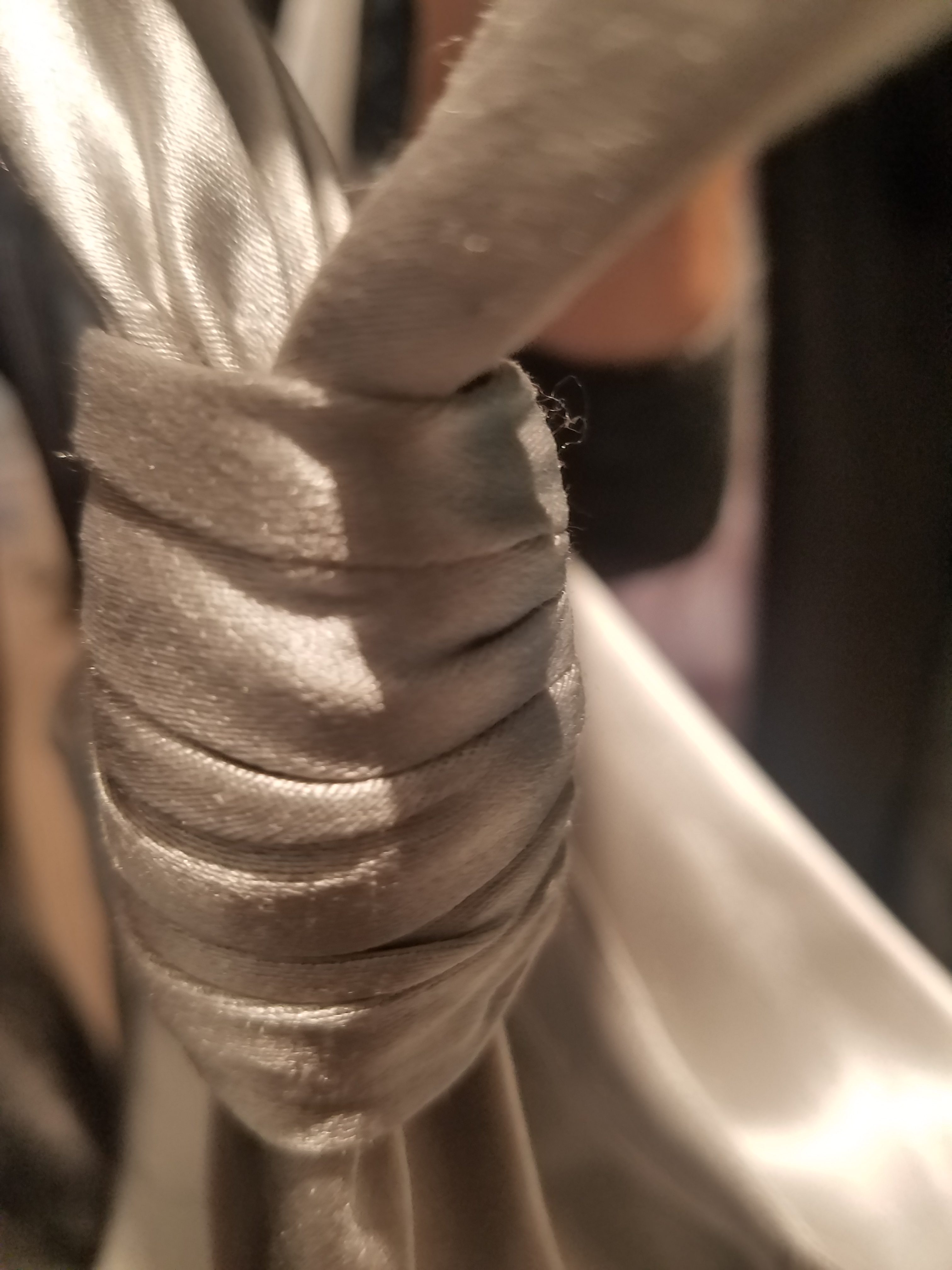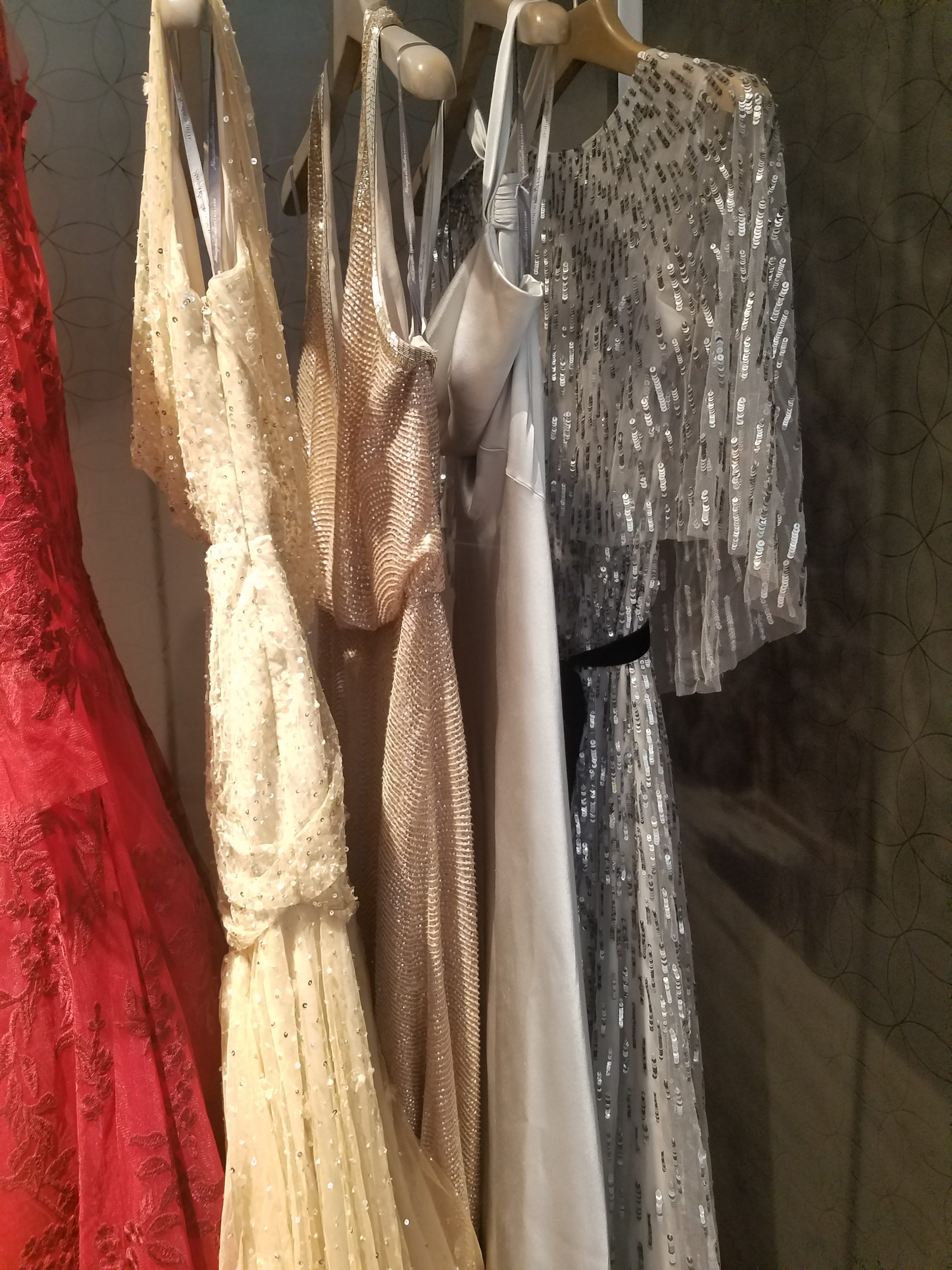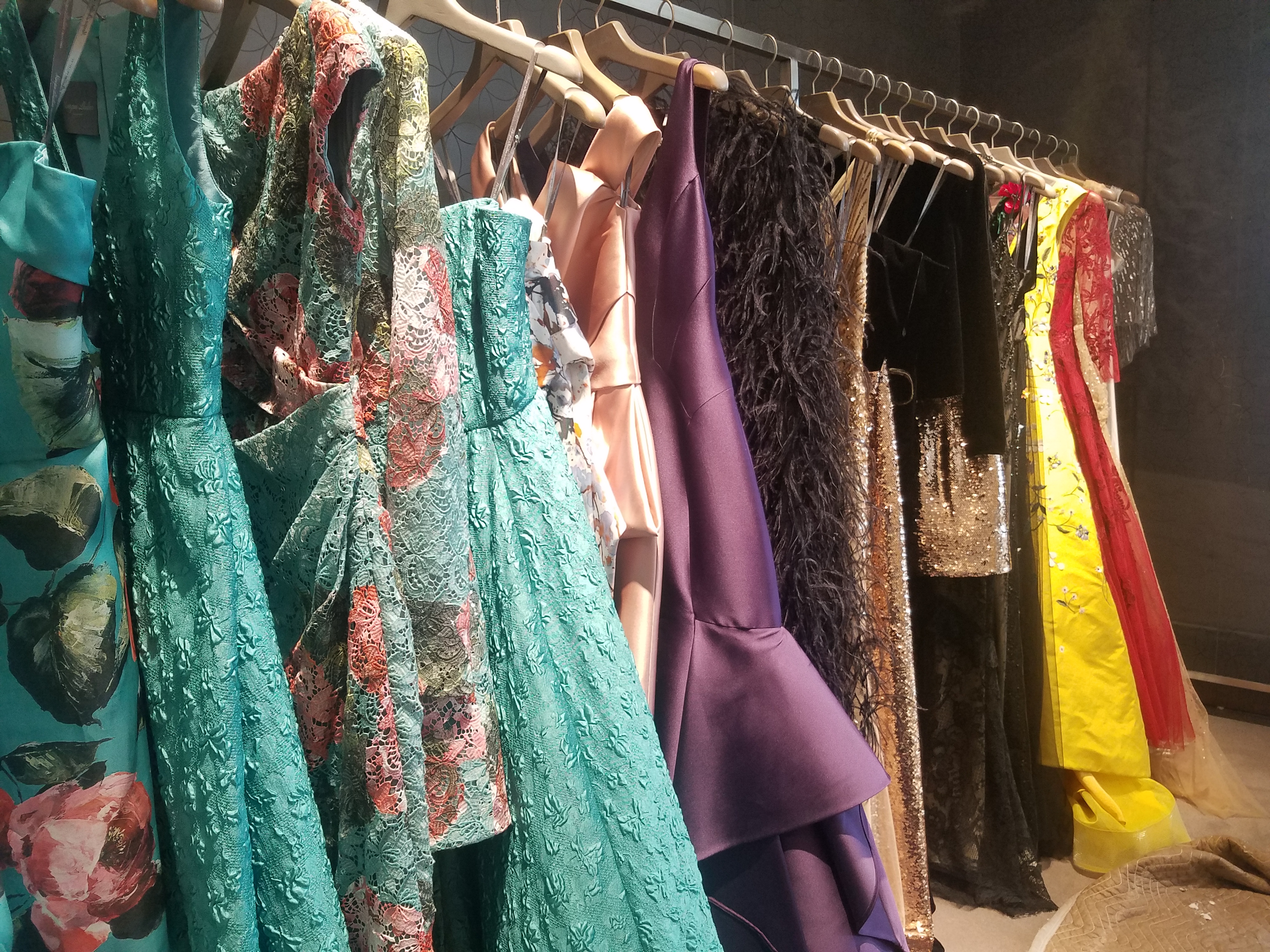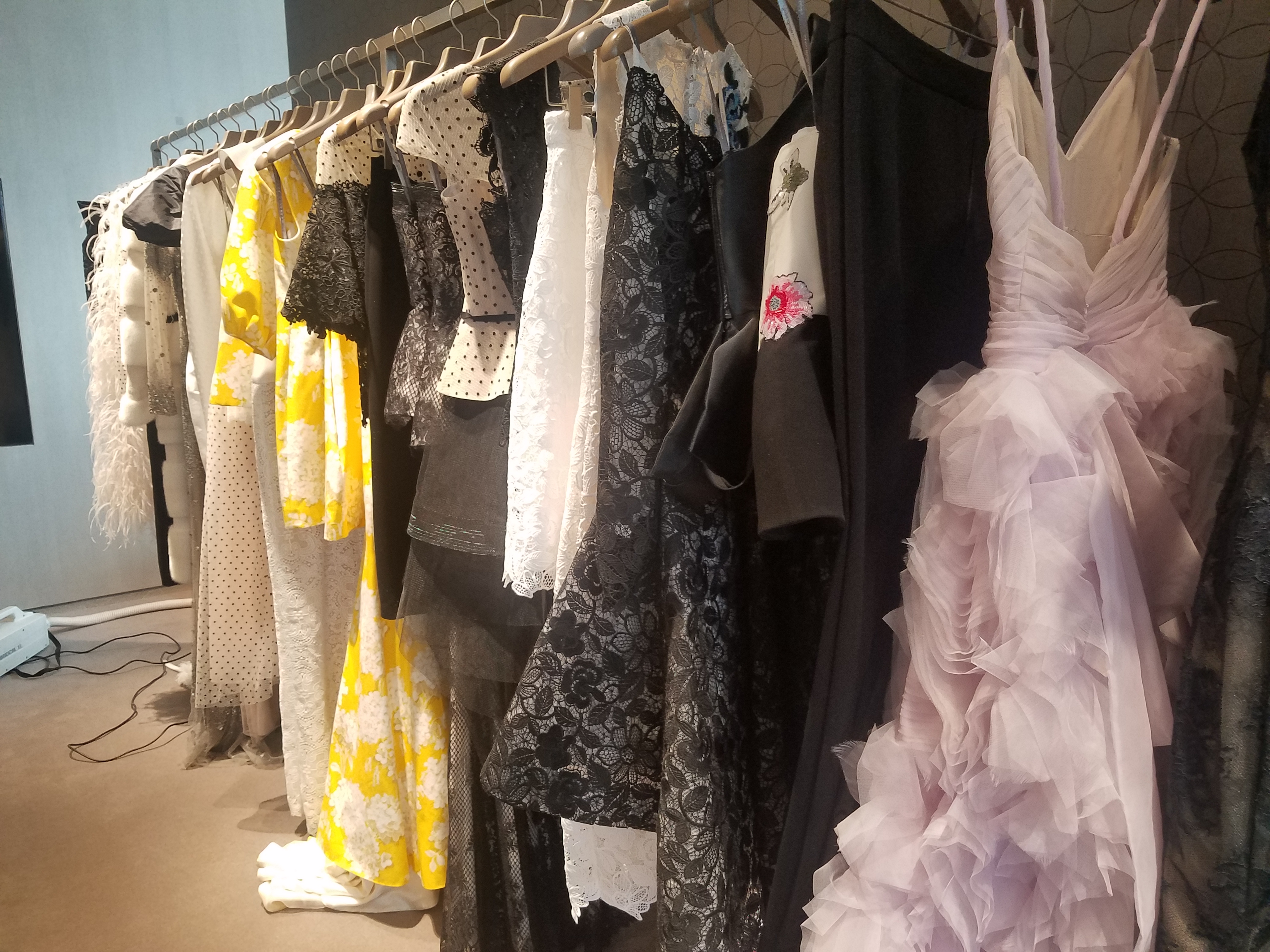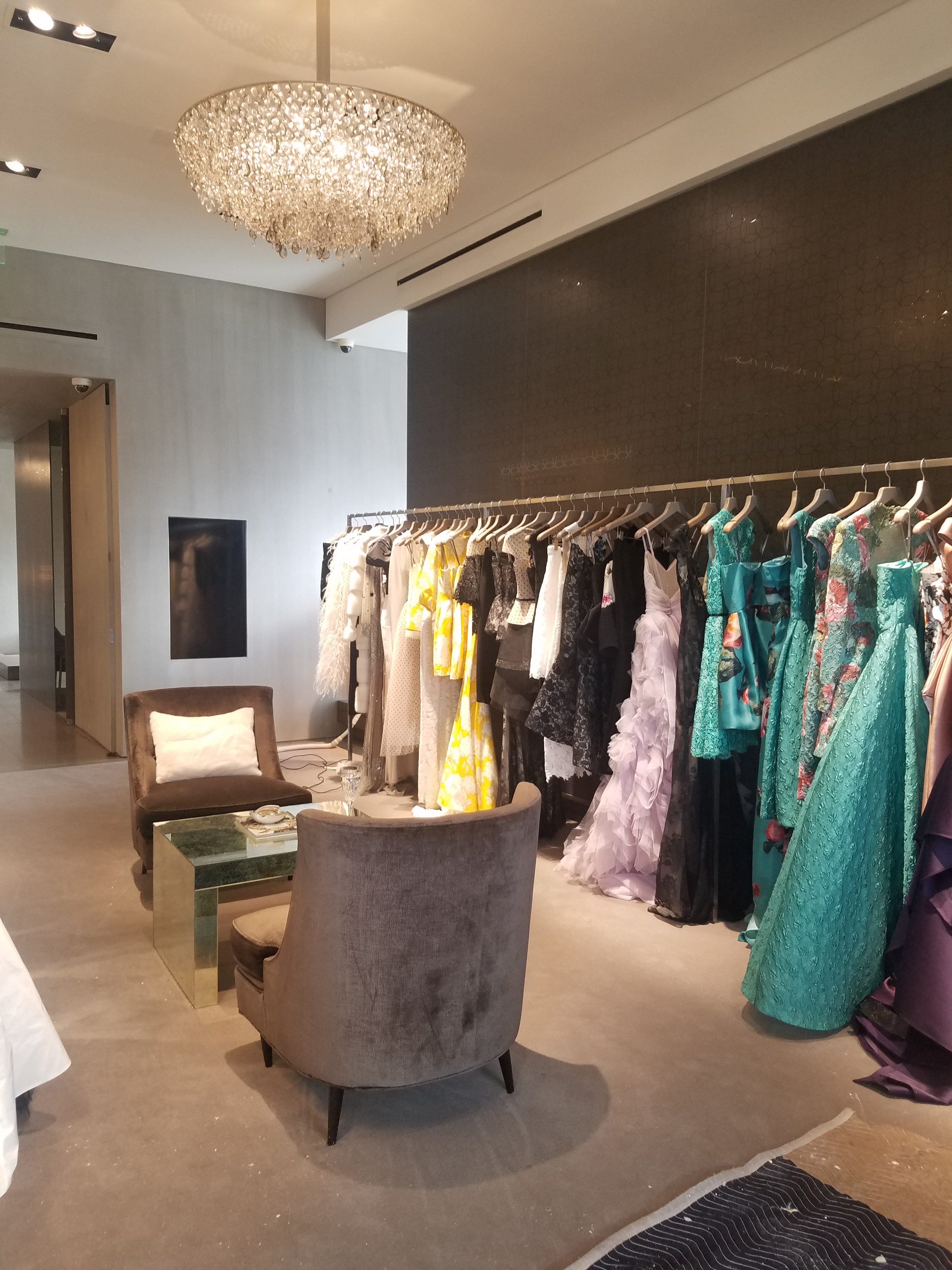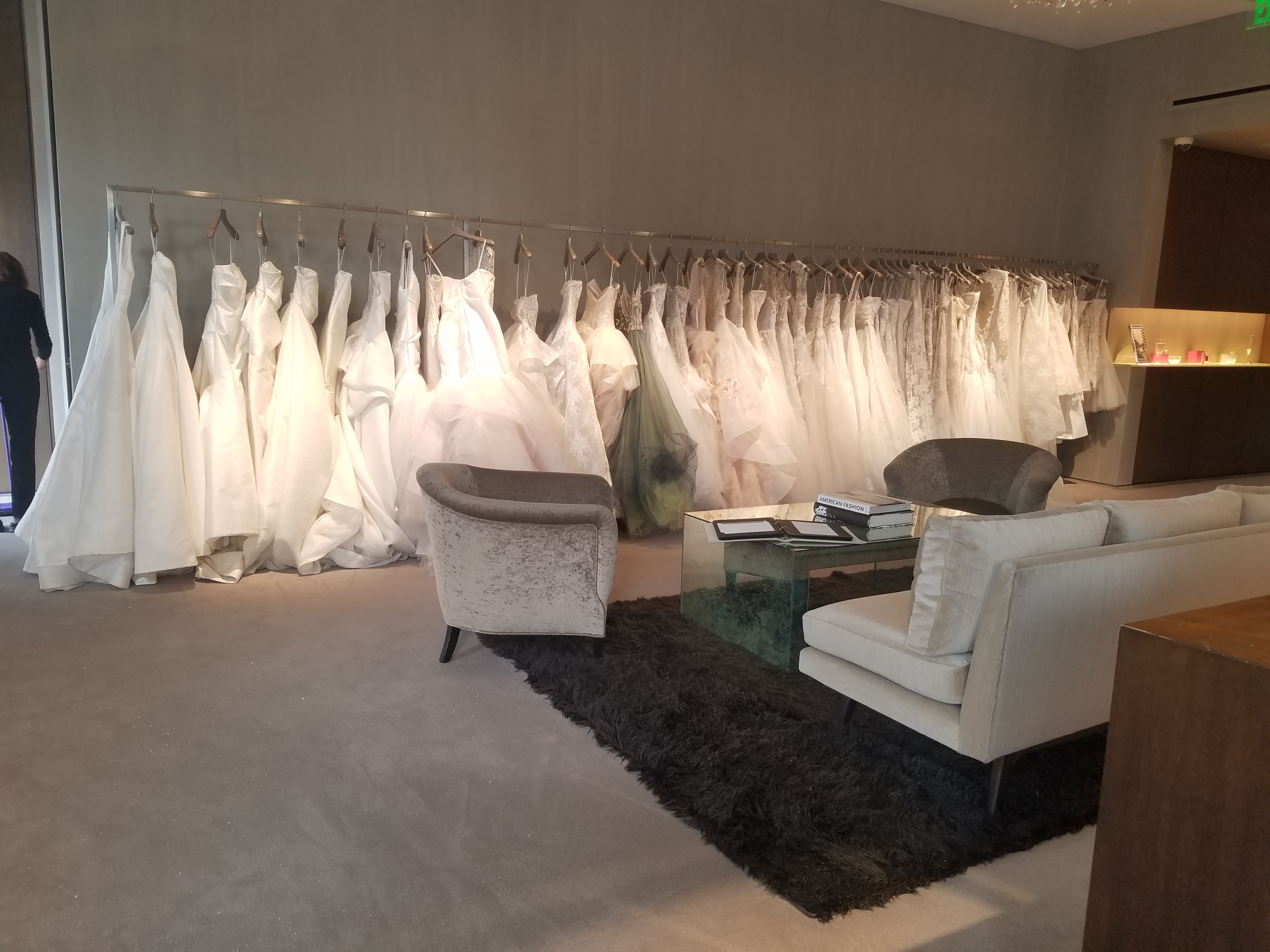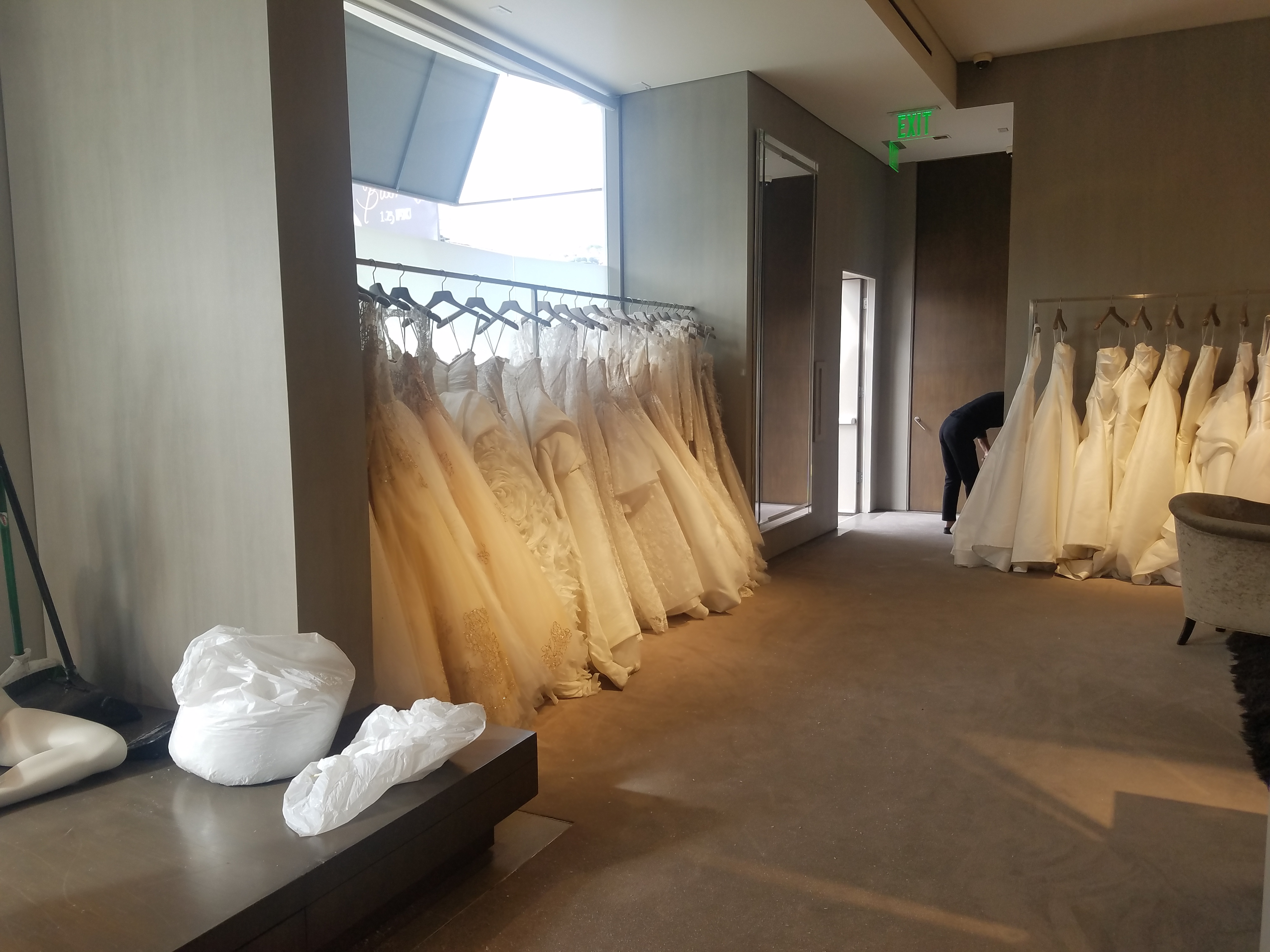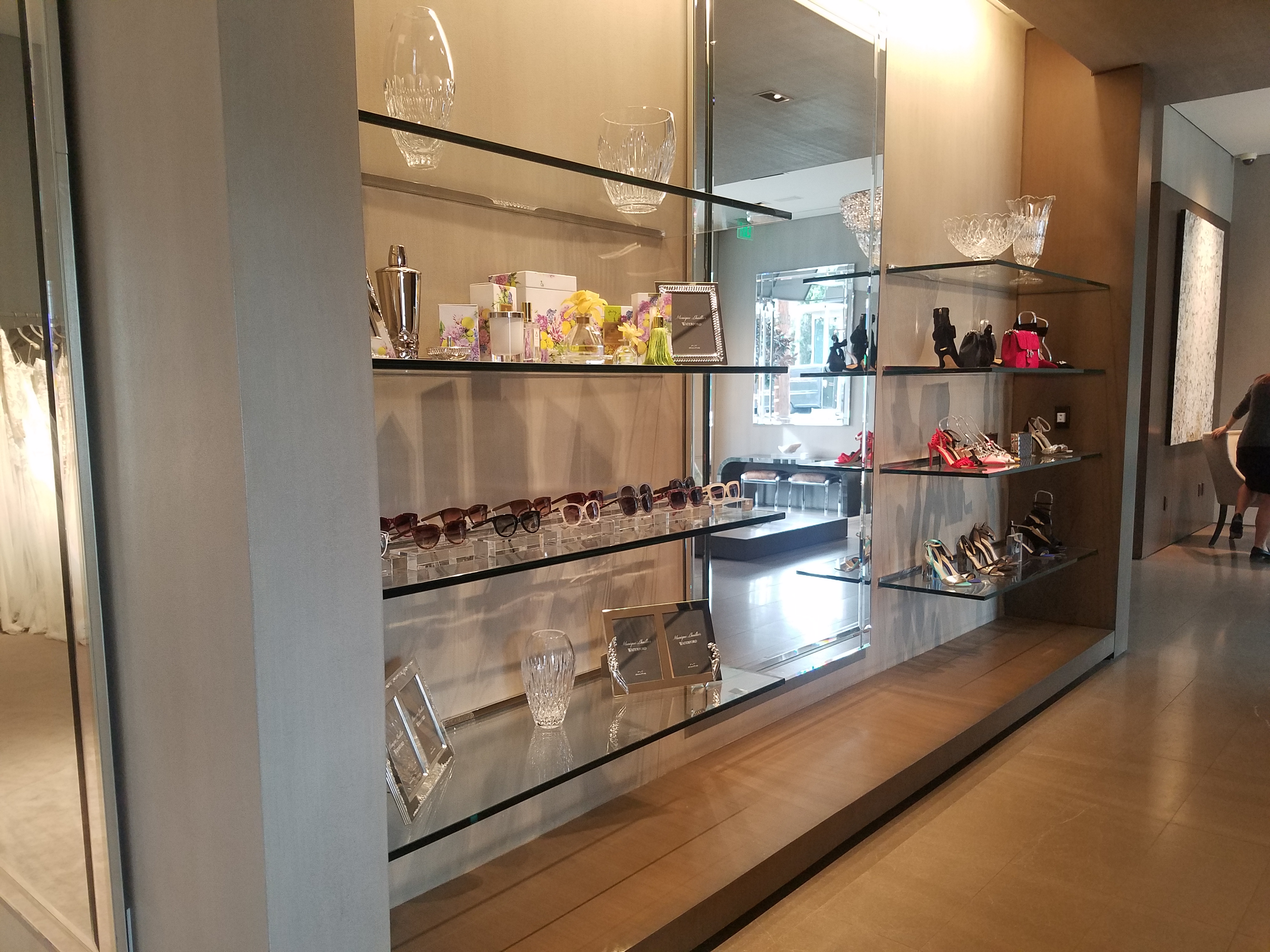 These photos are for 50shadesgirlportland.com. No copying or editing allowed.