NEW BTS FSOG VIDEO WITH MARK BRIDGES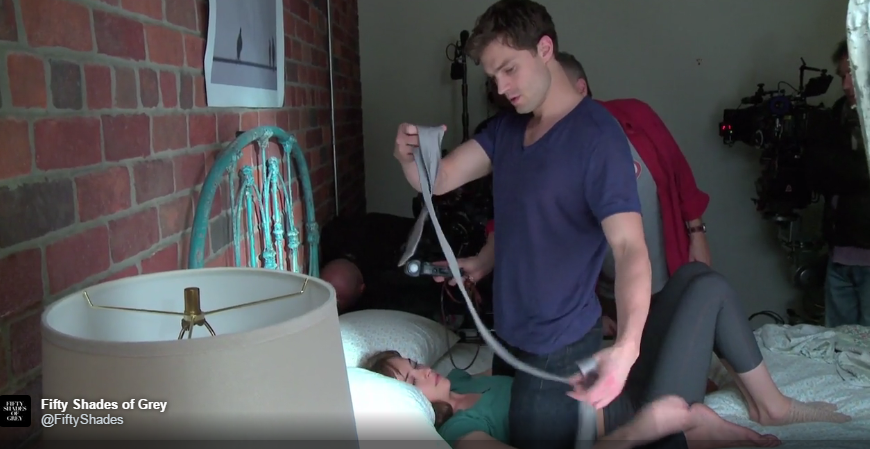 A new video released today includes a lot of behind the scenes filming in the movie along with Costumer Mark Bridges talking about Christians wardrobe. AND that special tie.
Costume Designer Mark Bridges discusses the inspiration behind Christian's suits and that tie. #BTS #FiftyShades https://t.co/BdUiGVzQa8

— Fifty Shades of Grey (@FiftyShades) April 20, 2015
Here are some fun pics from the video.