NEW PICS JAMIE/DAKOTA USED FOR @EMLIGHT60 FOSG COUNTDOWN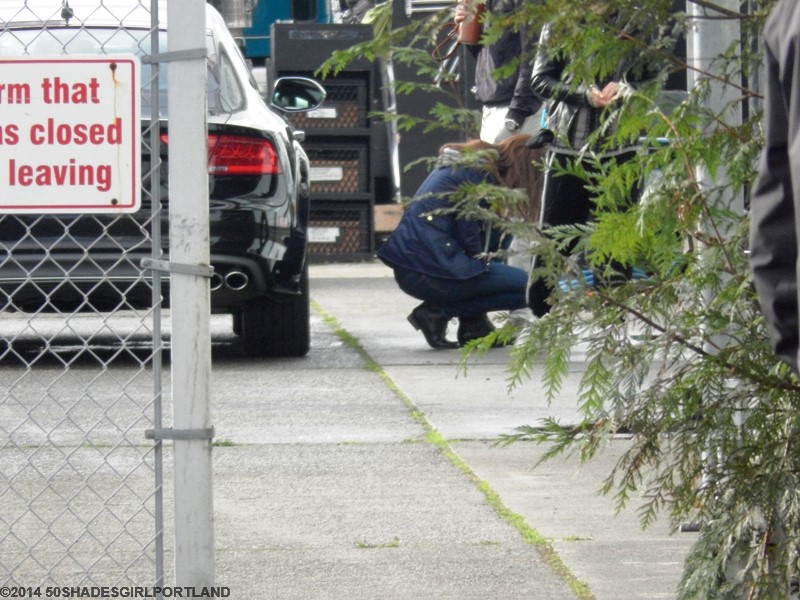 These pics were taken at the Boundary Bay airport reshoot. I was outside the gate and just snapped photos when they were not filming Jamie and Dakota. Here are the original photos. Jamie was turned and straight on. He was holding that round container. Dakota was actually tying her boot laces.
Thanks to Elsa @emlight60 for using the photo for her FSOG Countdown Day 65. Its really cute and perfect. And they did have an audience.
You can see more from this reshoot location here.