FS DARKER IN GASTOWN: SEATTLE BUS WITH DAKOTA/BELLA HEATHCOTE MARCH 7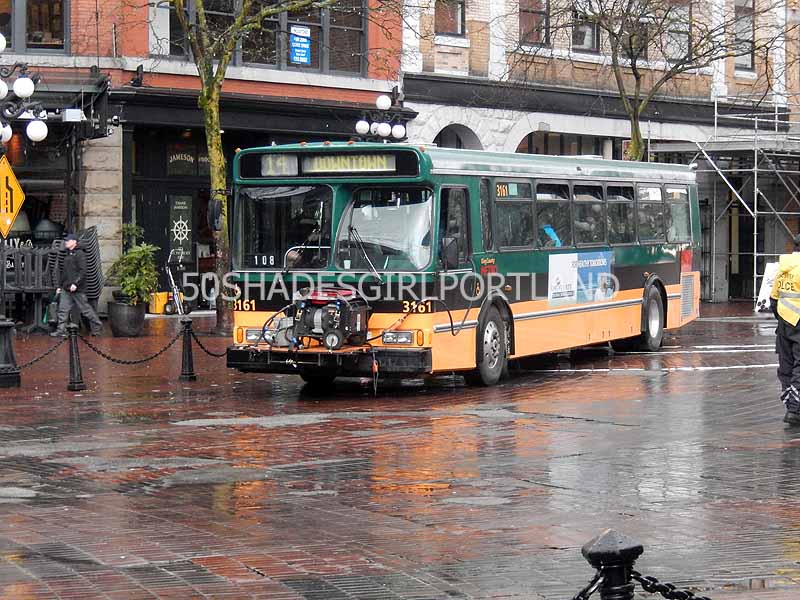 When I  first spotted a Seattle Bus in Gastown of Vancouver BC, I knew something was up for Fifty Shades Darker. The bus was first parked on Columbia Street last week when they were filming on Alexander Street. It was rigged up with a generator secured on the front of it and cables going to the inside. I figured they had planned to film with it that day or the next. When I was back the following day, it was gone.
I was excited to hear that yesterday, March 7, they were going to film with the bus in Gastown. I really had no idea how they were going to be filming with it. I though probably putting Dakota on it and filming her with her earphones in, or sitting on the bus on her way to work. I soon got the chance to watch them put some of the extras on the bus and then they followed that with putting on a camera and several other crew men. The bus was parked about a block away from the center or Gassy Jack square. They told me that they were going to actually drive the bus thru the square. This was no small job, it took several police officers to control and stop traffic on the 3 incoming streets to the square. The bus drove up and parked on Alexander Street just near where they had filmed the Bakery Cafe. I was across the street and soon saw Dakota came out of the restaurant and walked onto the bus. We then had to clear to another sidewalk so that several extras could be walking in the area.
Dakota was seated in the front portion of the bus on the right side. the camera was in the center part so it could film her and outside the windows on the that side of the bus.
The assistant director was in charge of coordinating everyone so that the bus could drive thru the square on to Carrall St. We were standing on the corner and watching it do this several times. The filming was done completely inside the bus with Dakota sitting up towards the front on the right side. We could see her as it passed, but it was difficult to do any photos. It was quite a fun time watching the Seattle bus make several passes.
After the end of the filming for the day the bus appeared and the long line of extras were able to load on for it to take them back to the crew park area.
UPDATED with a photo of Bella Heathcote as Leila also on the bus in center of photo: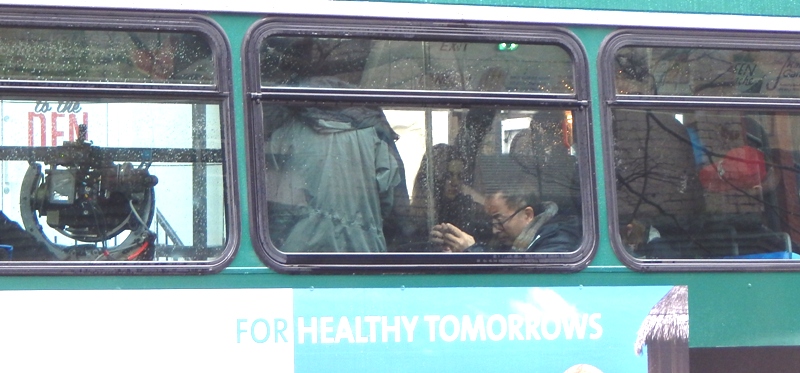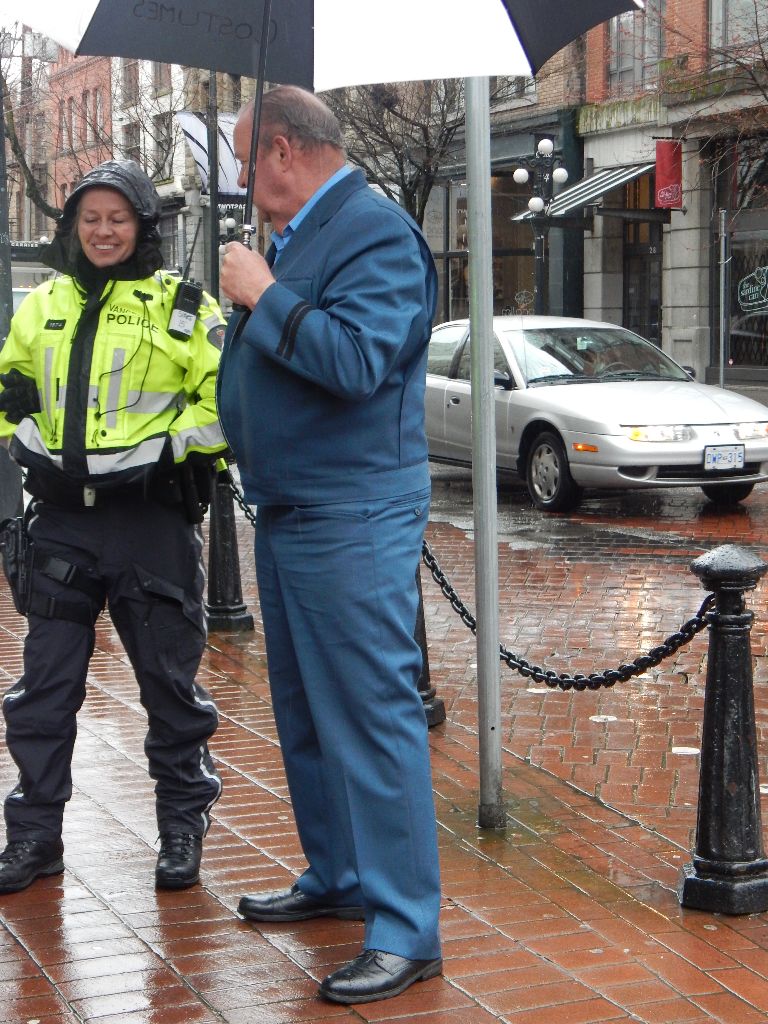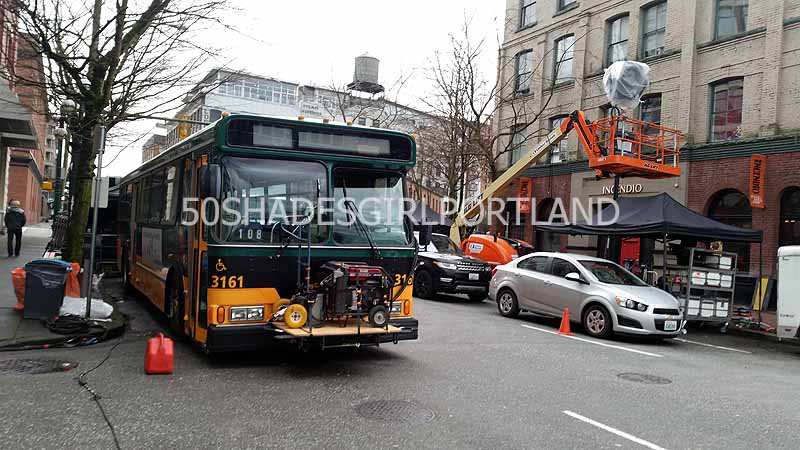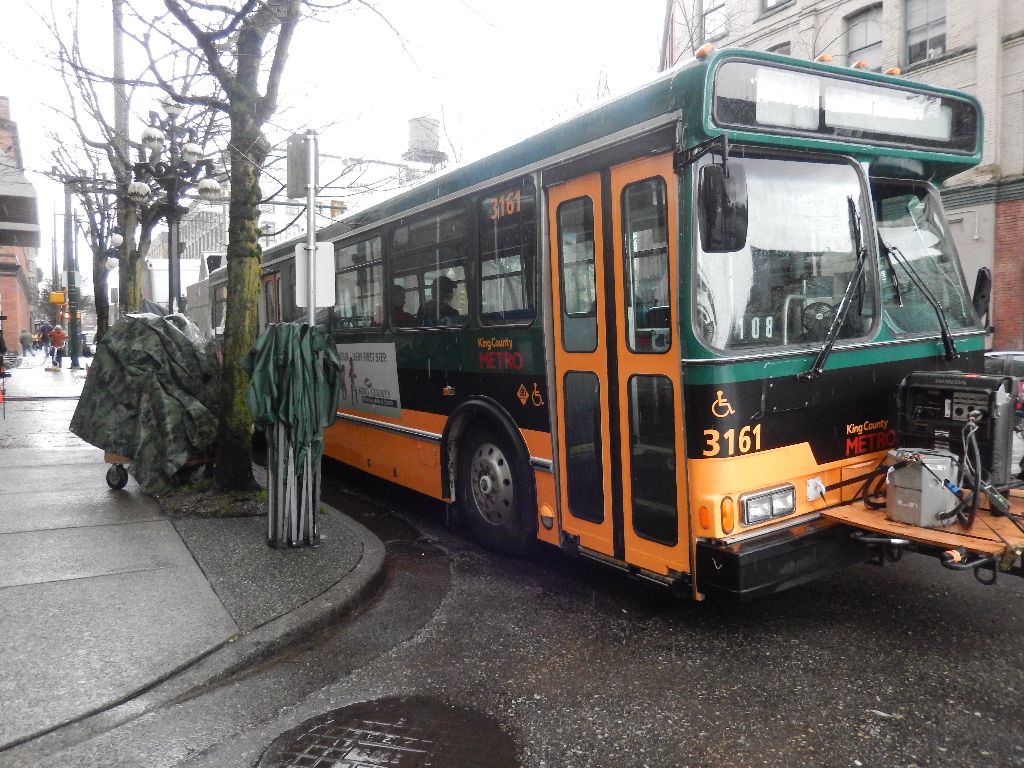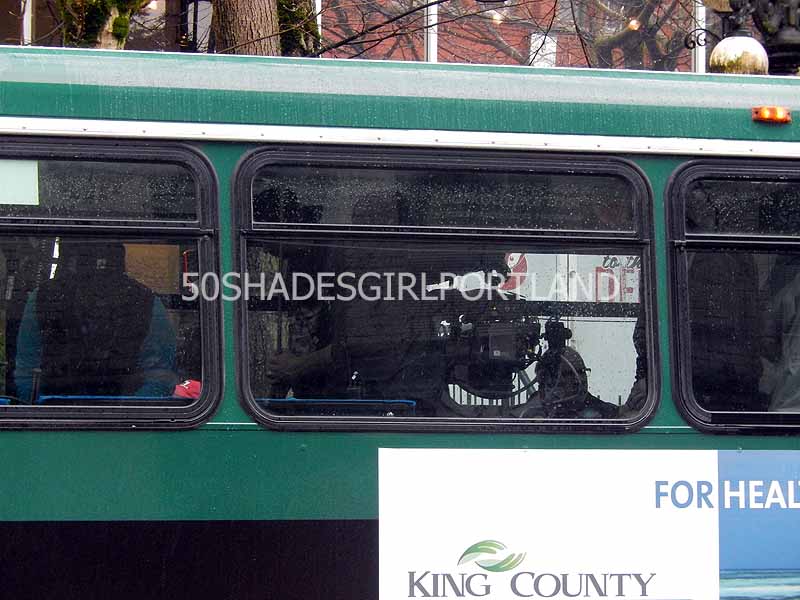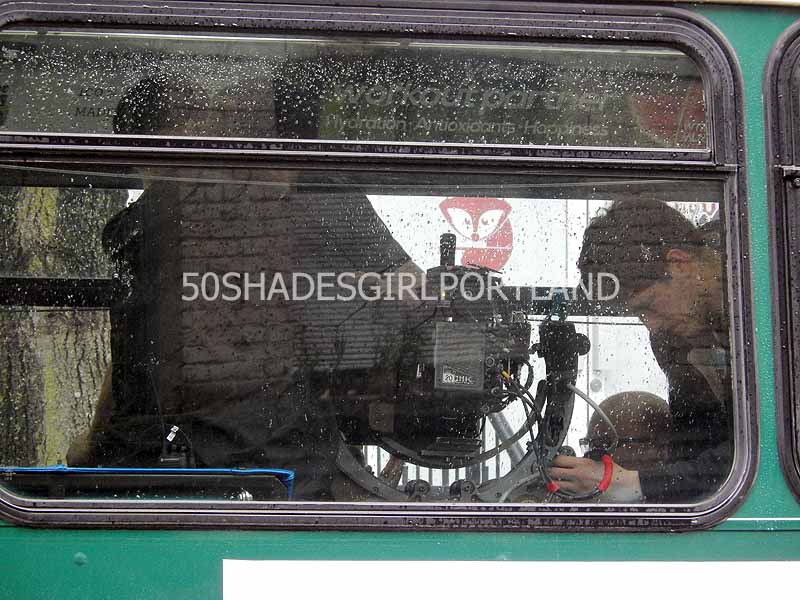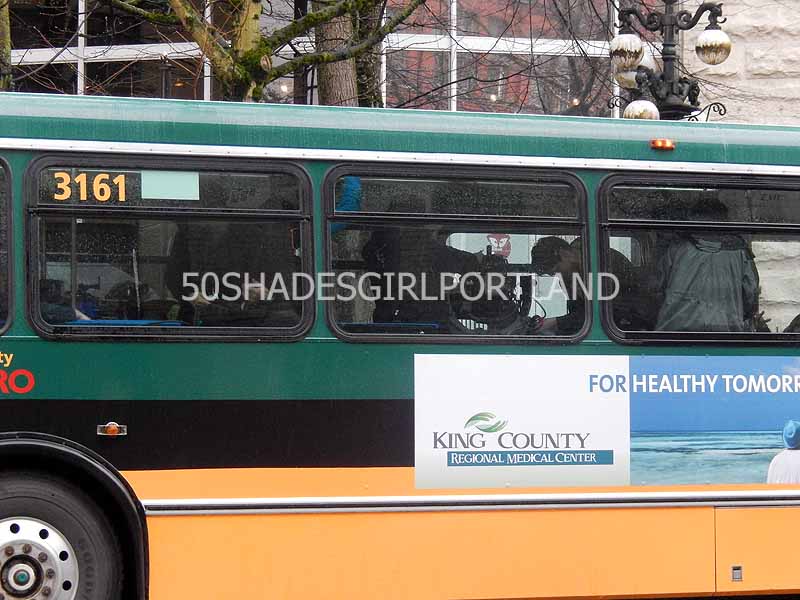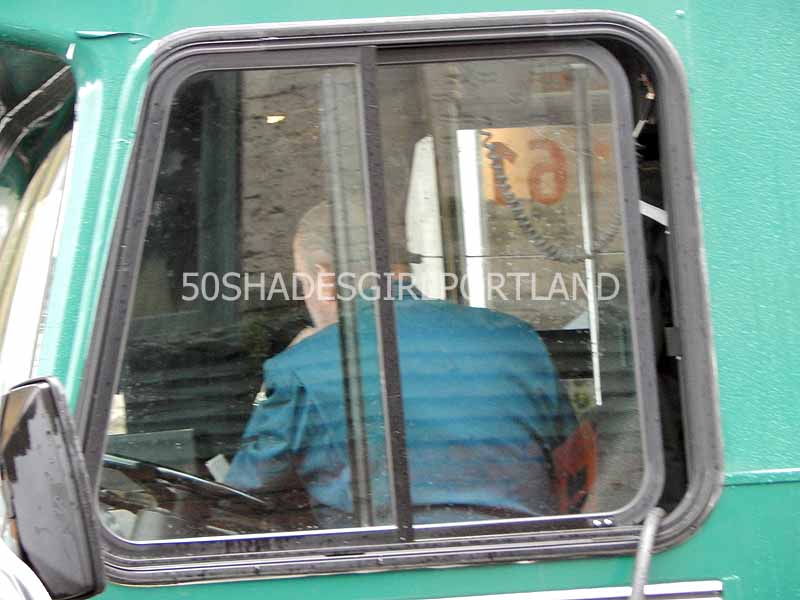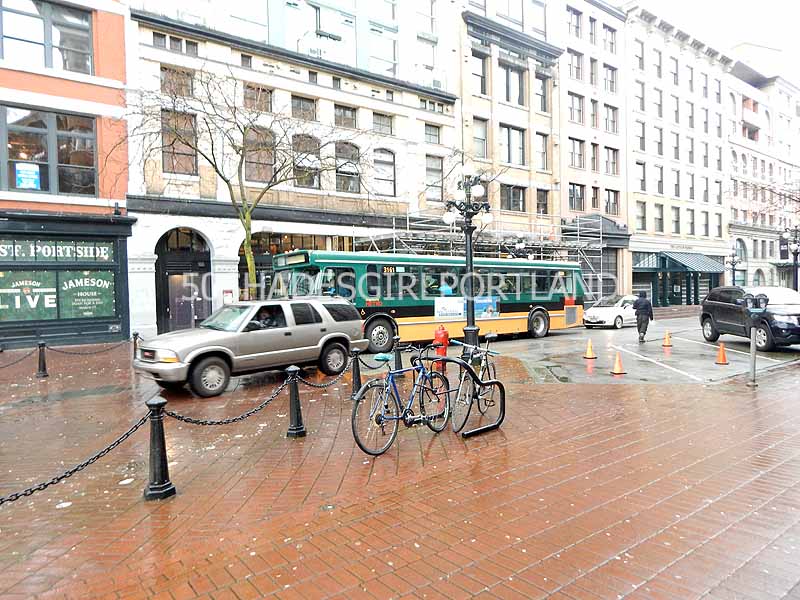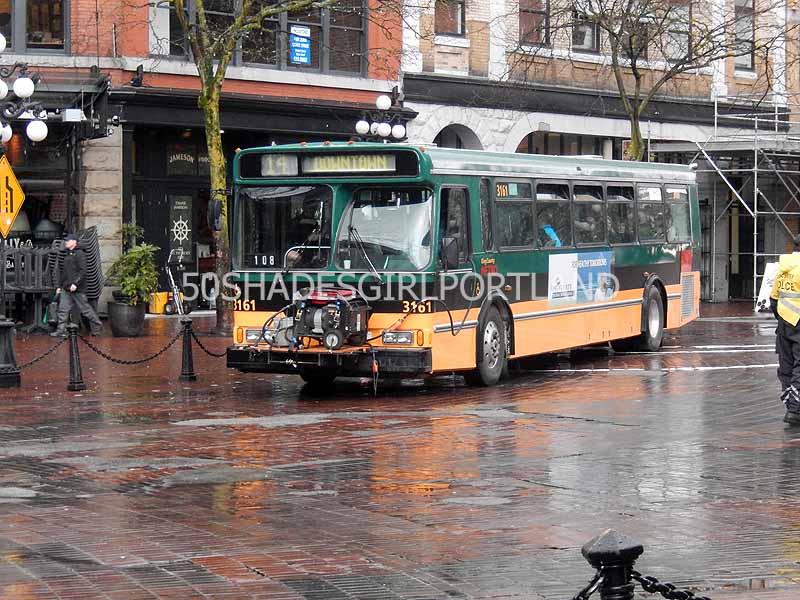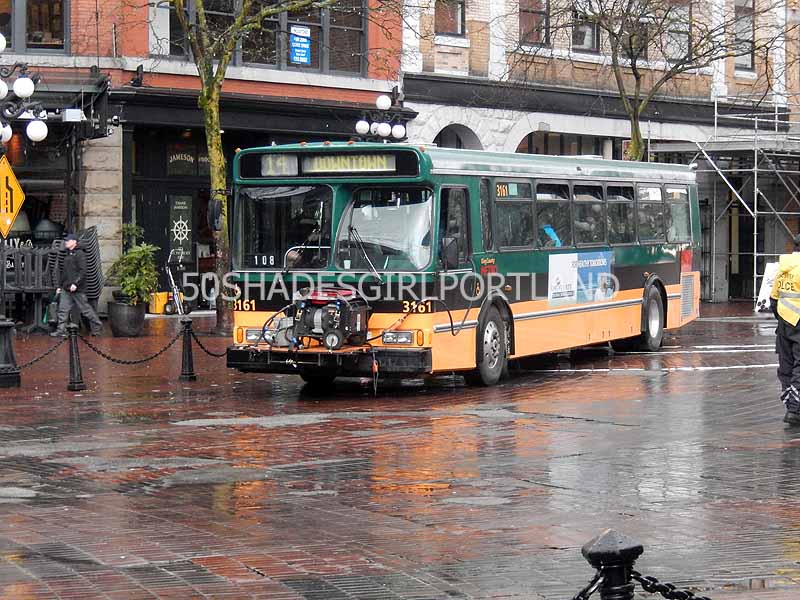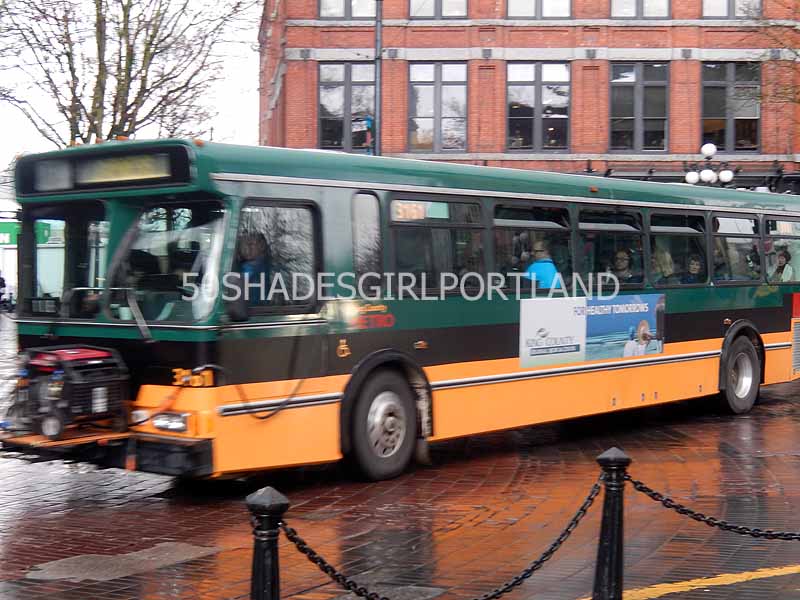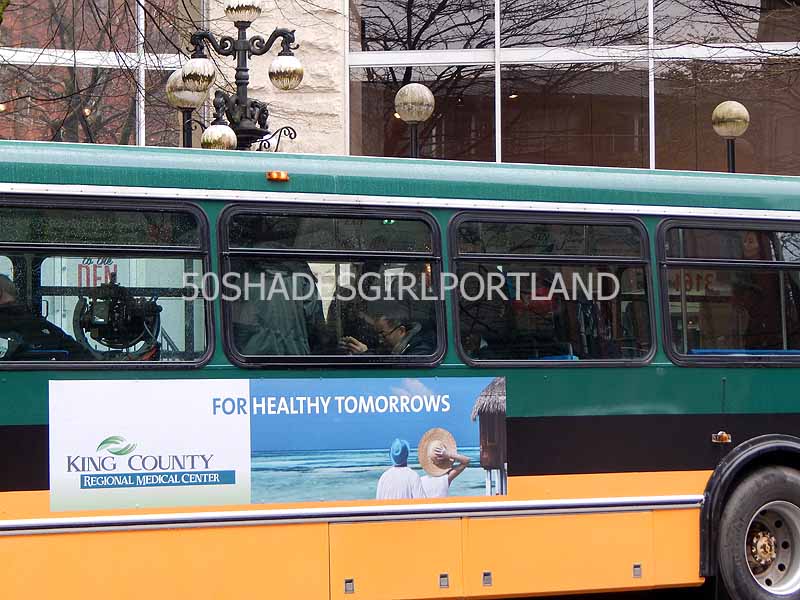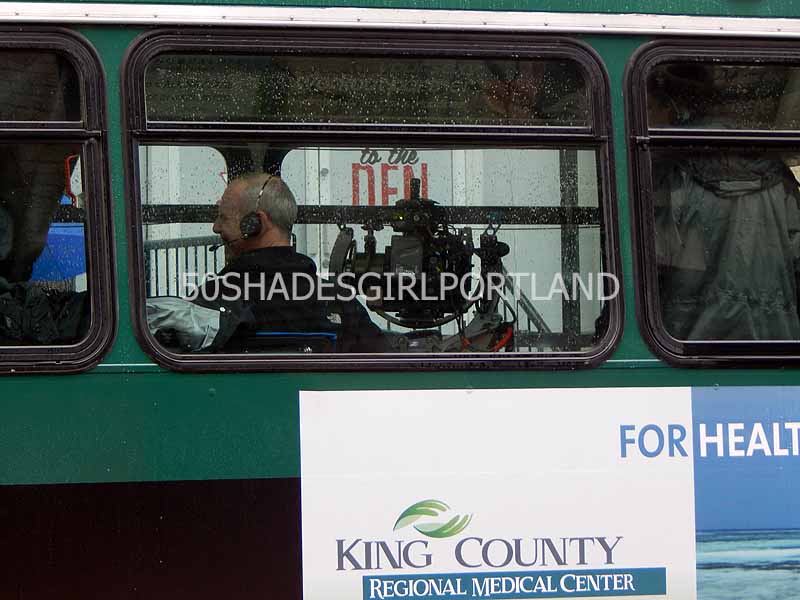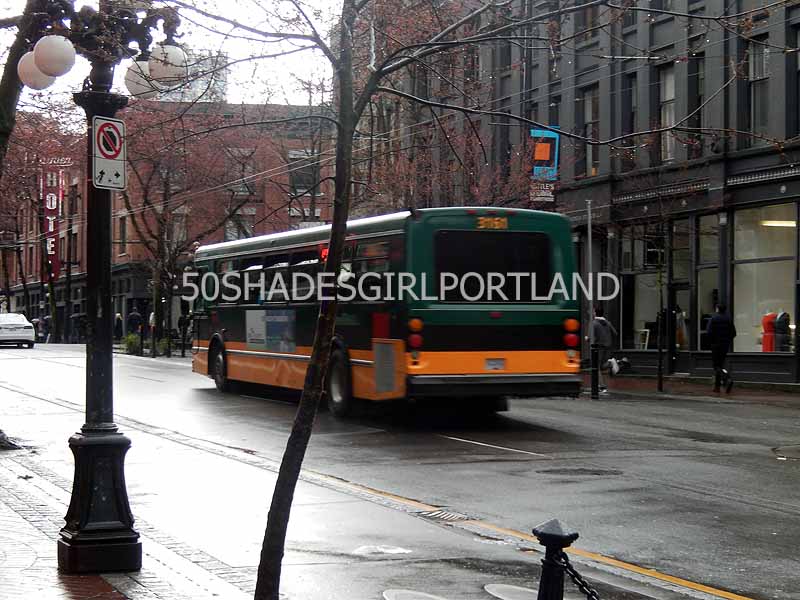 All information and materials contained on this website including text, photos, and logs are for the exclusive property of 50shadesgirlportland.com. Content cannot be reproduced, distributed, transmitted, displayed or published without consent from the author of the website.