Rainier Provisions Features Fifty Shades of Grey Valentines Dinner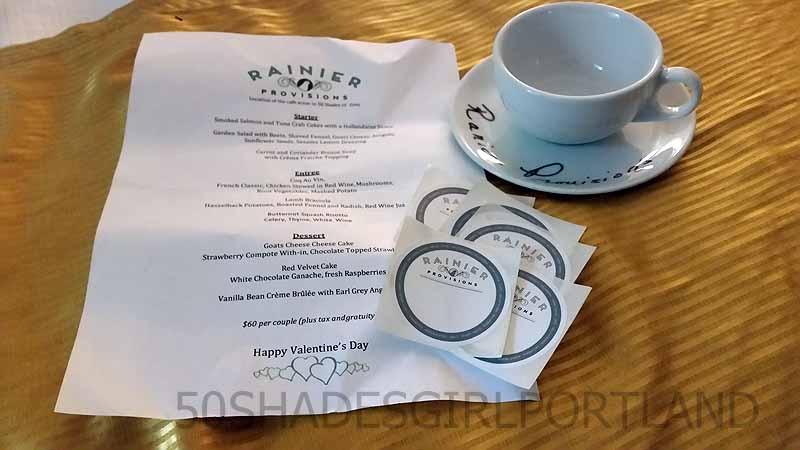 I had the pleasure tonight to take part in the special Valentines Dinner with a Fifty Shades of Grey Theme. It was a memorable evening to actually eat a meal inside the Rainier Provisions cafe used for the first movie scenes with Ana and Christian. Upon my arrival I was able to sit  where Ana would have been seated in the space. From their unique menu I chose the Smoked Salmon and Tuna Crab Cakes, Coq Au Vin and for dessert the Goats Cheese Cheese Cake.  It was a most delicious dinner and the dessert was really spectacular.
The space where Rainier Provisions resides is used as a special event space and also they do special meals during the year. This was only the second time that I had been able to actually be inside the building as its usually closed. You can read more about Rainier Provisions here.  Its a great place to visit in Vancouver BC. Thank you to them for the Fifty Shades special dinner. I loved listening to the soundtrack playing all evening!
They were kind enough to let me have one of their cups and saucers, just like Ana's!   Also some stickers I plan to giveaway soon.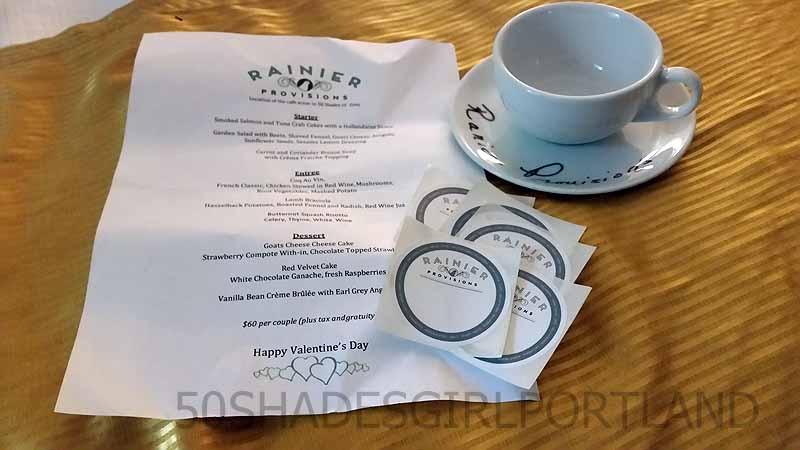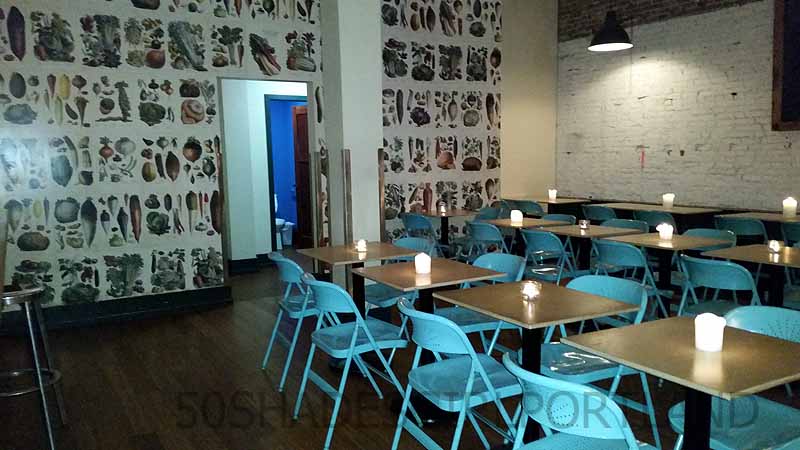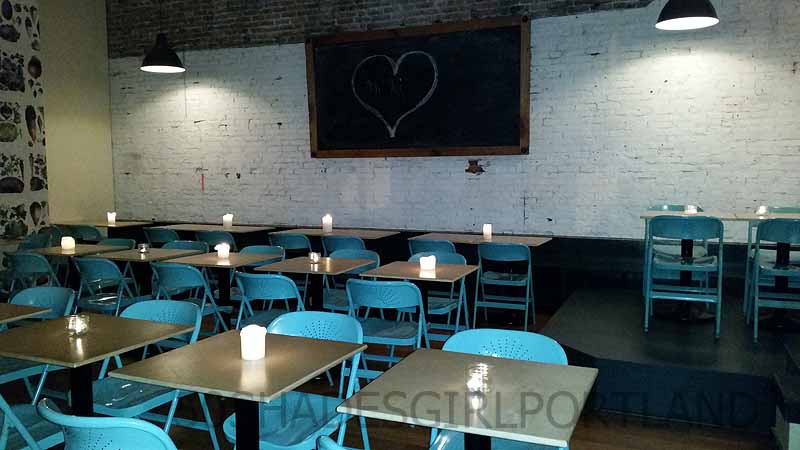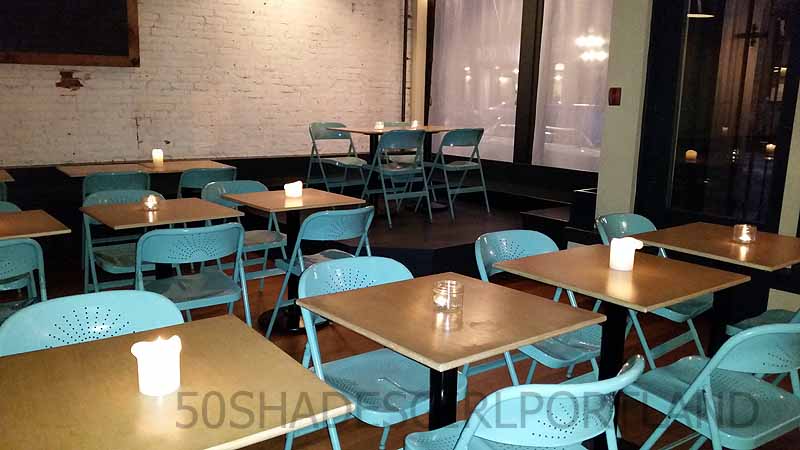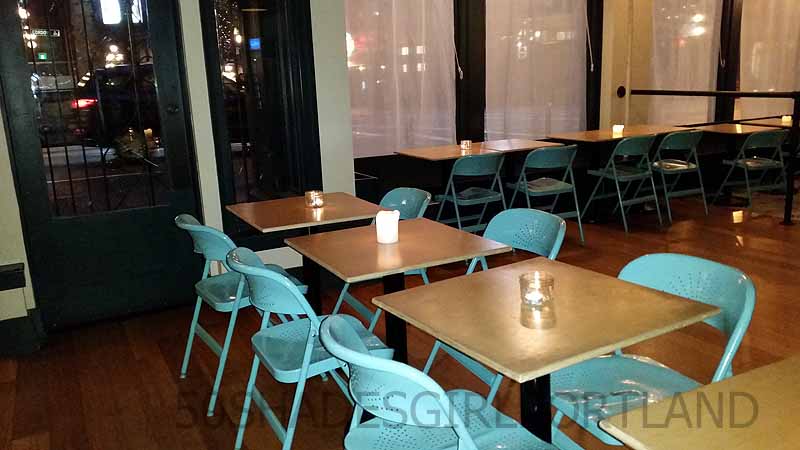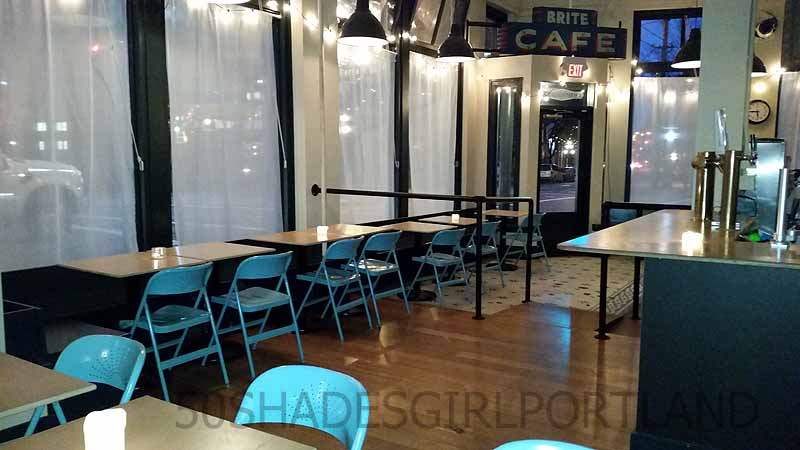 Rainier Provisions
In celebration of the global day of love, Rainier Provisions is hosting a pop-up Valentine's three-course dinner themed on the film 50 Shades of Grey, which premiered on Valentine's Day last year. The Gastown eatery even appeared in the film; it was the setting where Christian Grey and Anastasia had their very first coffee date. The Valentine's Day set menu is priced at $40 per person, and reservations are encouraged. To book email reso.irishheather@gmail.com.
Address: 2 West Cordova Street
Twitter: @The_Rainier
Please find below the menu that we will be offering for this pop up restaurant:
Starter
Smoked Salmon and Tuna Crab Cakes with a Hollandaise Sauce
Garden Salad with Beets, Shaved Fennel, Goats Cheese, Arugula,
Sunflower Seeds, Sesame Lemon Dressing
Carrot and Coriander Bisque Soup with Crème Fraiche Topping
Entree
Coq Au Vin,
French Classic, Chicken Stewed in Red Wine, Mushrooms,
Root Vegetables, Mashed Potato
Lamb Braciola
Hasselback Potatoes, Roasted Fennel and Radish, Red Wine Jus
Butternut Squash Risotto Celery, Thyme, White Wine
Dessert
Goats Cheese Cheese Cake
Strawberry Compote With-in, Chocolate Topped Strawberry
Red Velvet Cake
White Chocolate Ganache, fresh Raspberries Vanilla Bean
Crème Brûlée with Earl Grey Anglaise
You can read more about Rainier Provisions as used in Fifty Shades of Grey here. 
Thank you to @brown672 for the tip!