FSOG MOVIE LOCATION Coffee House RAINIER PROVISIONS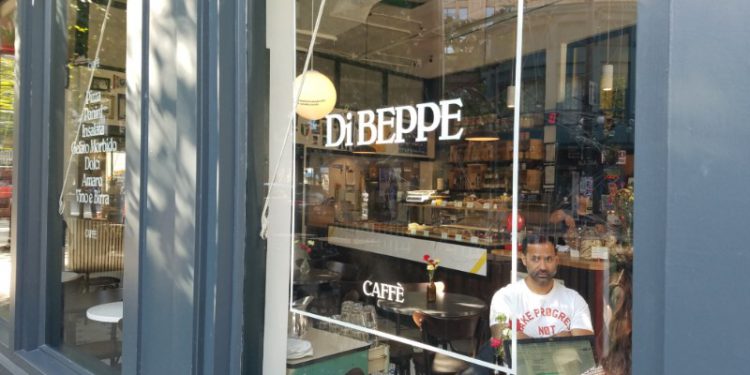 When filming the FSOG movie in Vancouver BC, the production crew descended upon a newer Rainier Provisions. The restaurant was recently remodeled and reopened in February 2013. Rainier Provisions was opened up to the public Tuesday, February 12, 2013.  The new delicatessen, on the corner of Carrall and Cordova, will be in the business of deep-seated cravings well met. They're serving up British bangers, charcuterie, cheeses, great coffee (Stumptown, FTW), excellent salads, and much more at good prices. When I visited the restaurant it was closed, but they were gracious enough to allow me inside to take some photos. I loved the distinctive vegetable wallpaper and turquoise chairs. During the filming Dakota and Jamie sat near the window while he poured her tea water. This is the first place that Christian Grey takes Ana in Portland after the photo shoot at The Heathman. They walk the four blocks down the Portland sidewalk to have coffee and tea. The Public Domain Coffee shop in Portland is very different and more modern, but I think Rainier Provisions is perfect for their first meet up.
I revisited January 2015 and the restaurant is closed. Just being used for private events. I was able to get inside for some more photos and to figure out where Ana and Christian has their coffee/tea.
For Valentines Day February 14 2016 they opened the restaurant and served a special Fifty Shades themed dinner. It was spectacular. You can share in my photos here. 
You can see more of the FSOG BOOK Public Domain Coffee
Lots more photos in the Photo Gallery.
UPDATE SEPT 2018:
The coffee shop space has now officially opened as a real coffee shop/restaurant. When I recently visited I was so surprised to see it as a real restaurant. Sadly they made some changes from the original space. The "fruit" wallpaper was gone along with the blue turquoise chairs. Check out new pics at the bottom of the this post. Best part is that now anyone can visit.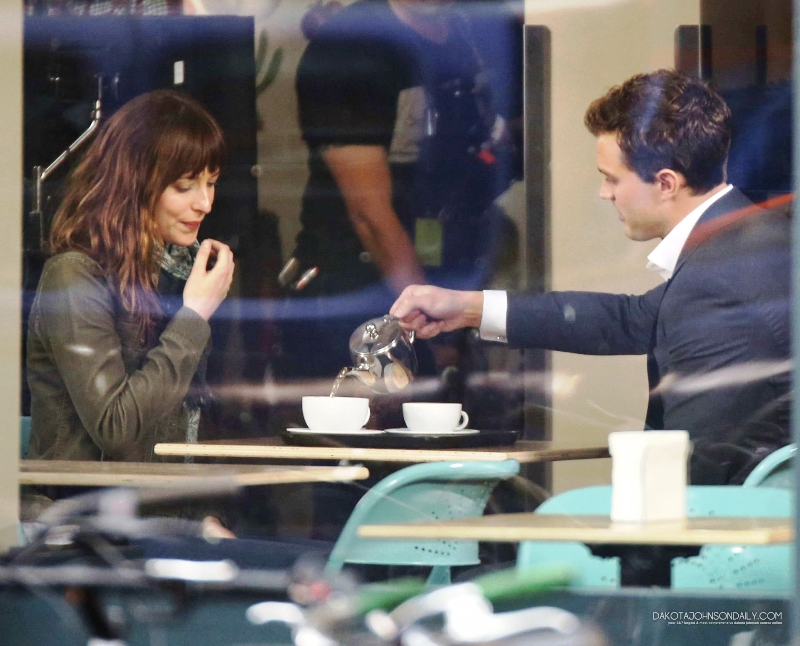 I think they set their table up in front of that white pillar. It sits in the center of the room. I was told that they used the far area for all the filming equipment and crew. I love the distinctive wallpaper.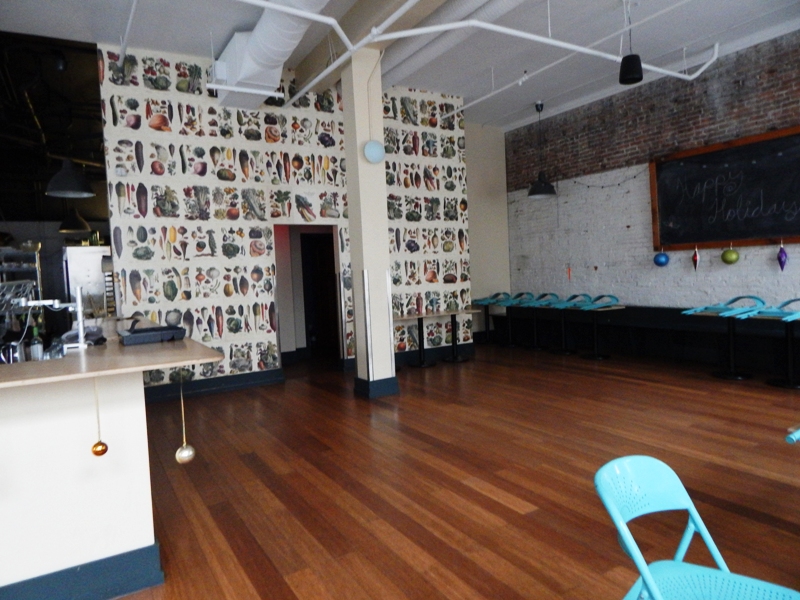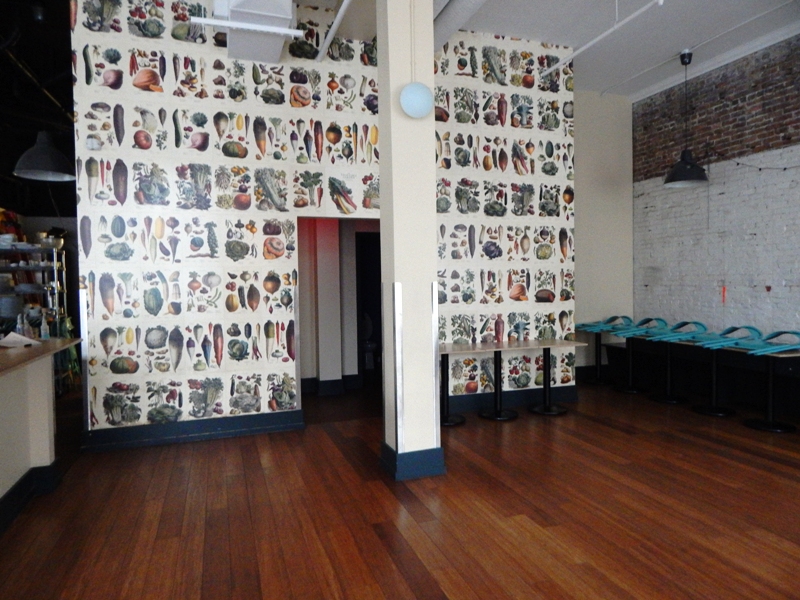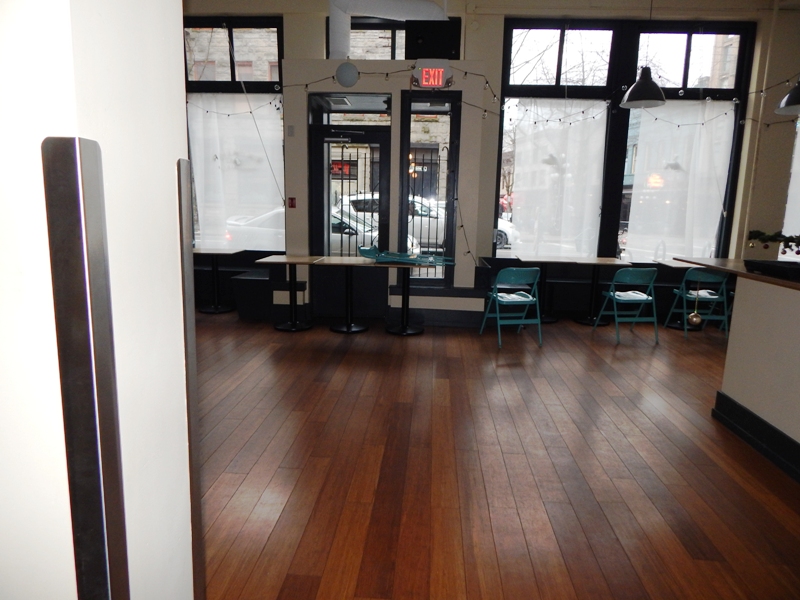 In the movie trailer you can see behind Ana there is the black railings that are near the entrance of the restaurant.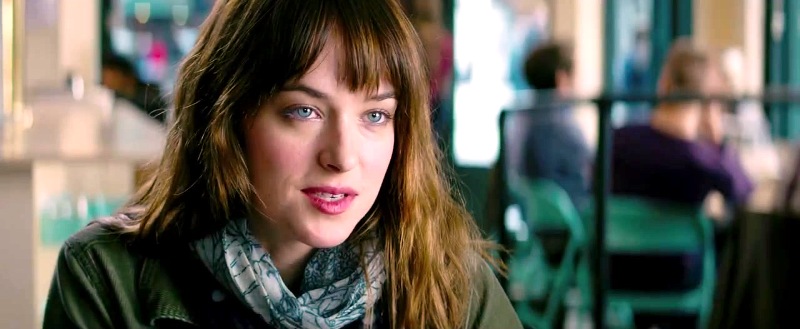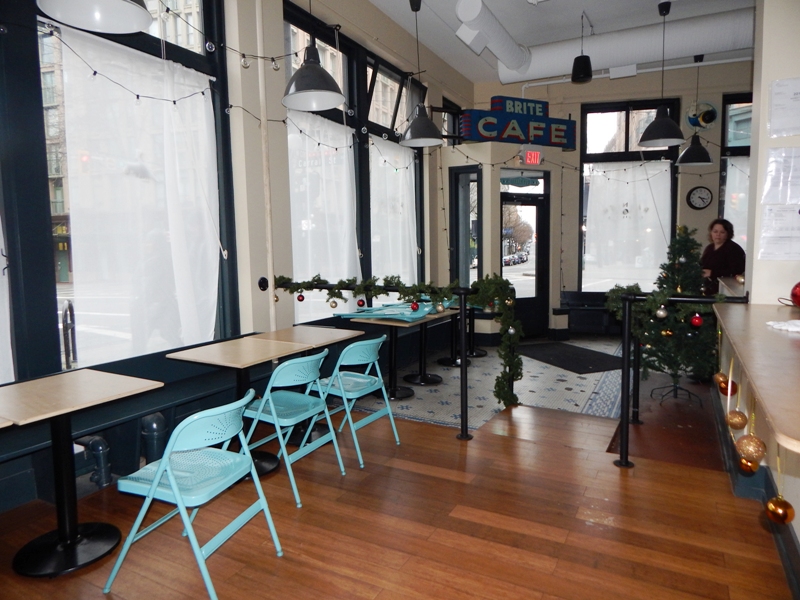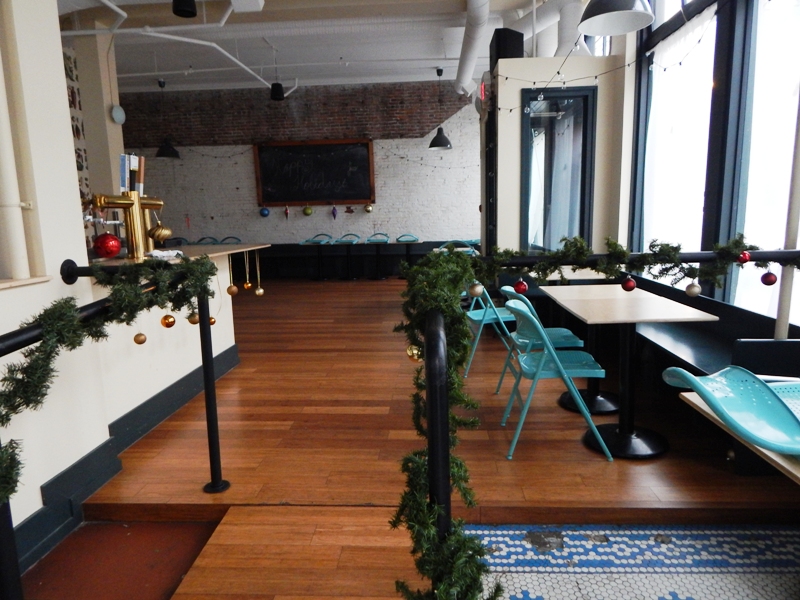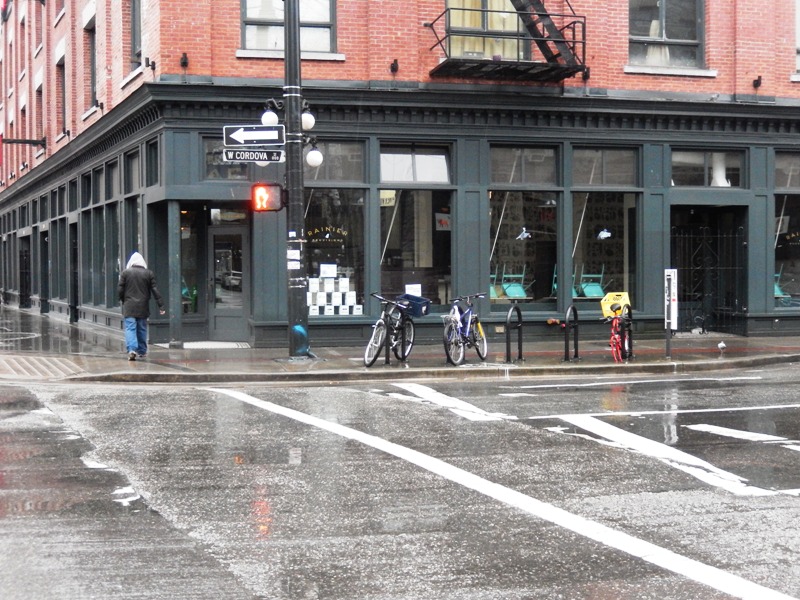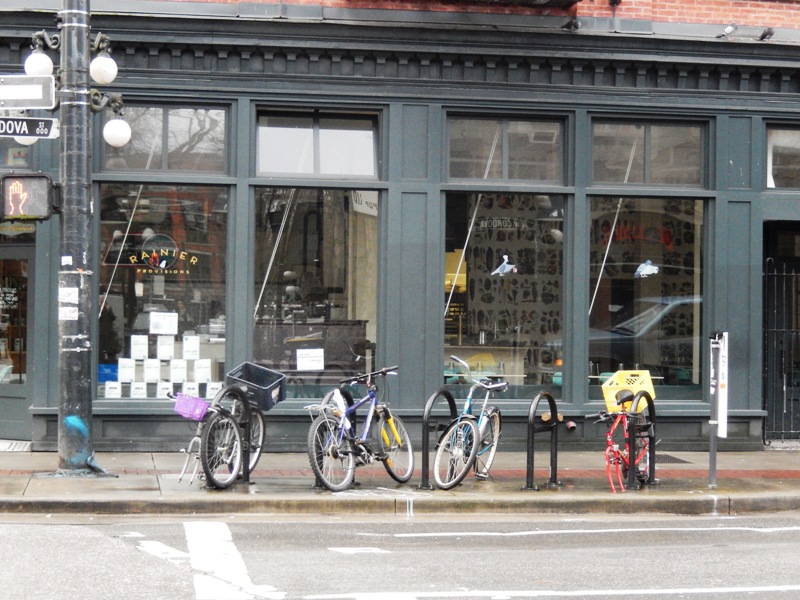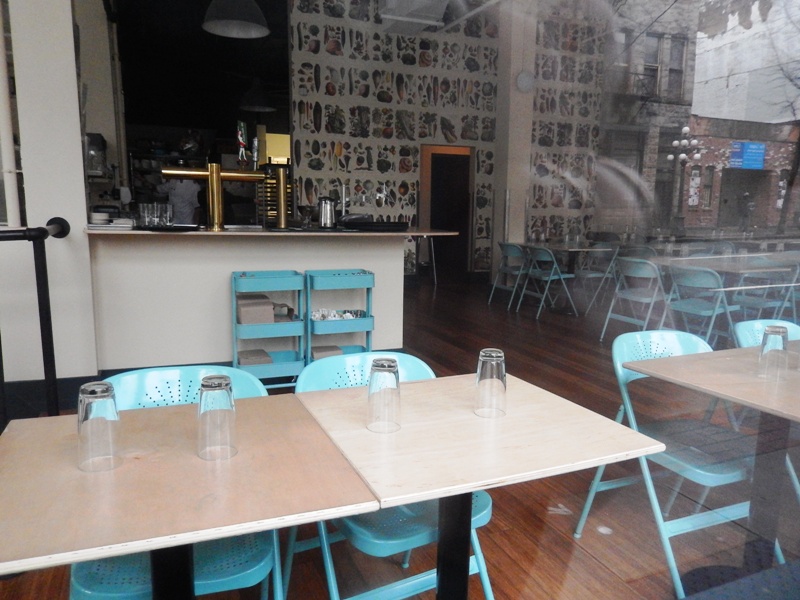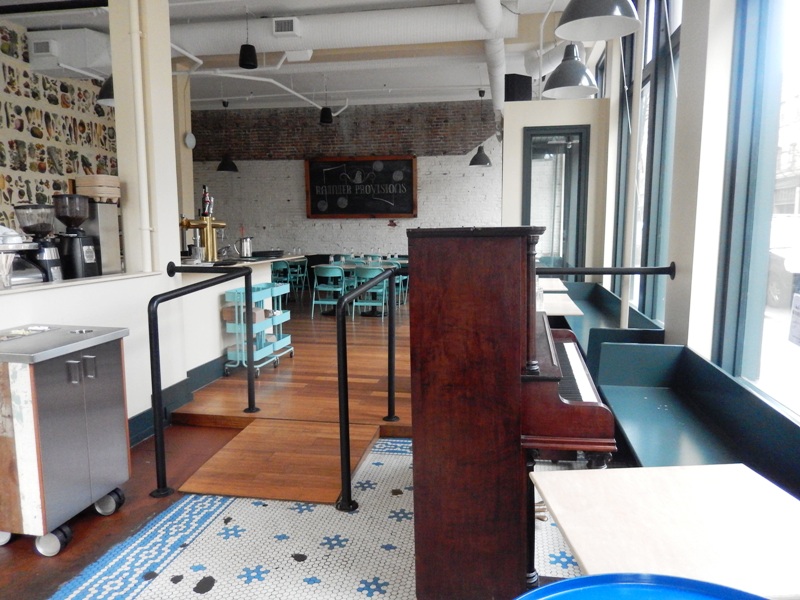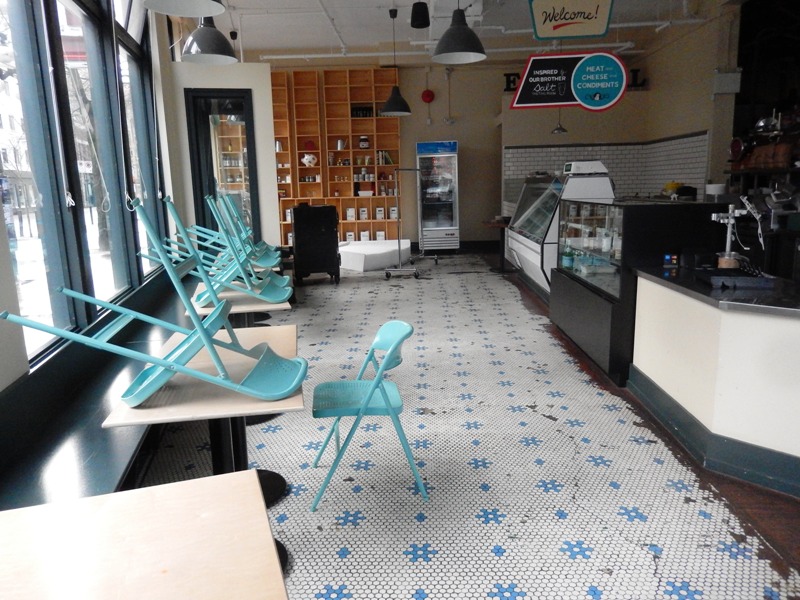 NEW UPDATE PHOTOS SEPTEMBER 2018: