FSOG FILMING BEAVER LAKE IN STANLEY PARK Part 3 **UPDATE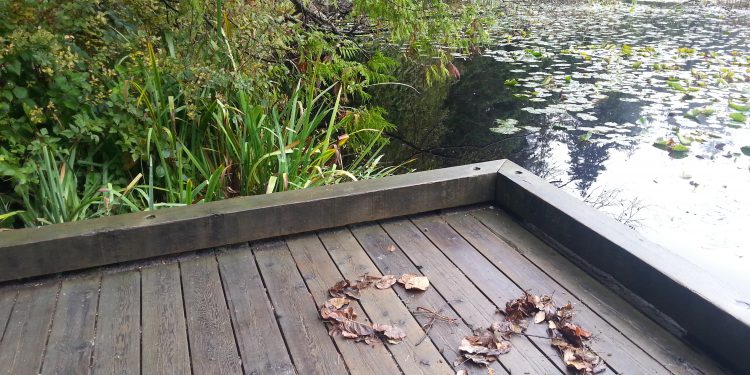 I decided to return in Jan. 2015 and once again take some more photos of Beaver Lake and the entrance to the pathway to the lake. I also wanted to try to find the exact spot from the movie trailer where Jamie and Dakota walk hand in hand towards the lake. I am hoping that they must show more of the lake in the movie because its such a lovely area. The trees were more bare now than October and the colors in the lake were changed. They must have originally filmed this last winter so how it looks now would match up pretty well. It was a cold day in Vancouver BC, but I managed to go on a day that the rain was light. I also found the area off the pathway where E. L. James shot some photos last winter during the original filming. There was a clearing in the woods across from the platform that they used for the filming crew.
This is the entrance to the pathway from the road. It is also where Jamie passed me the first time. The Bridge is off to the right.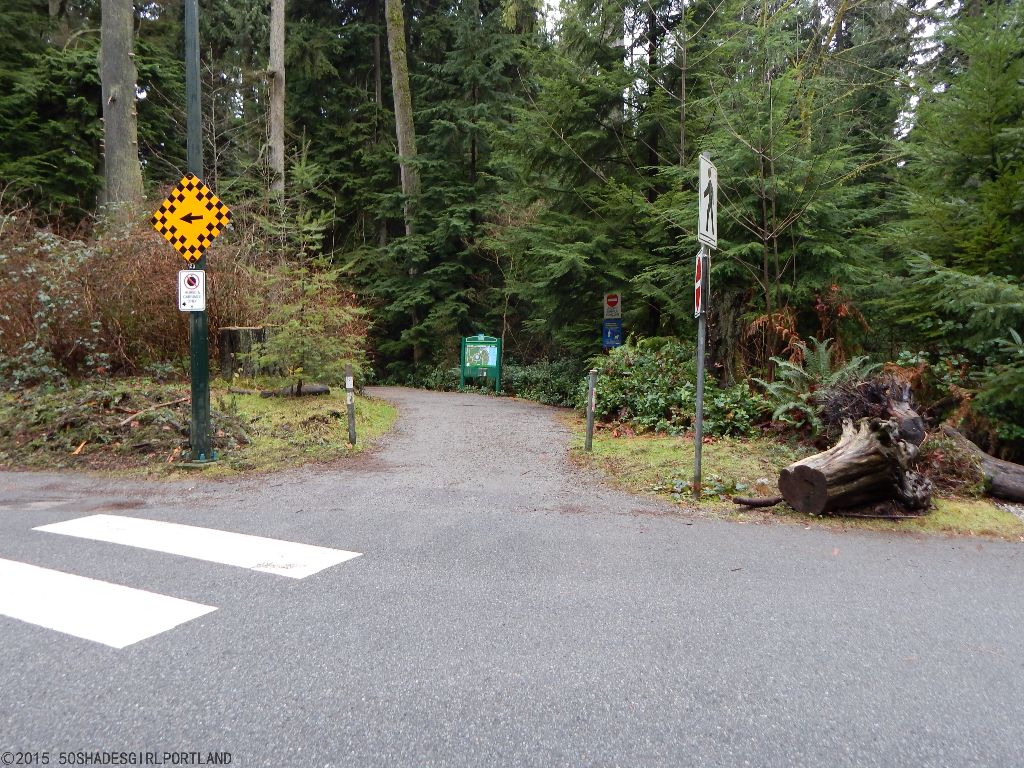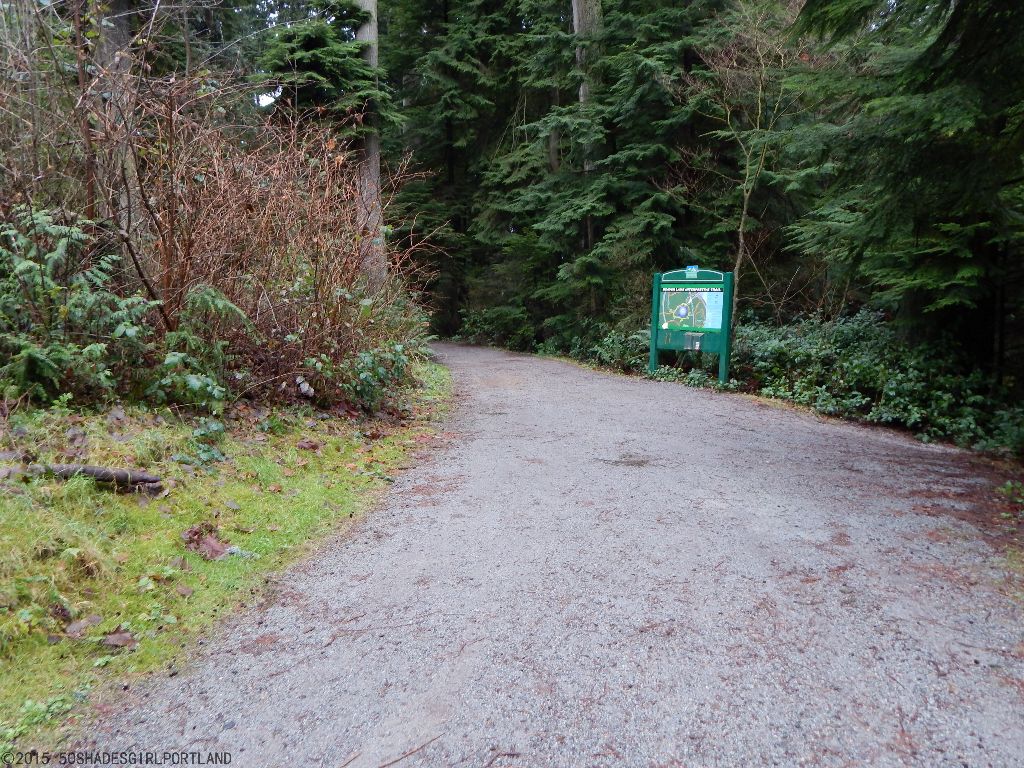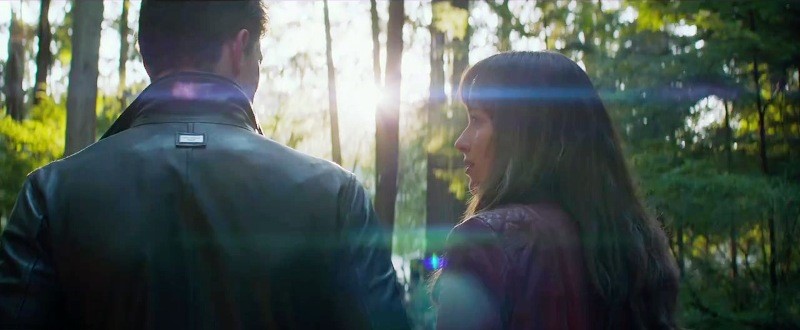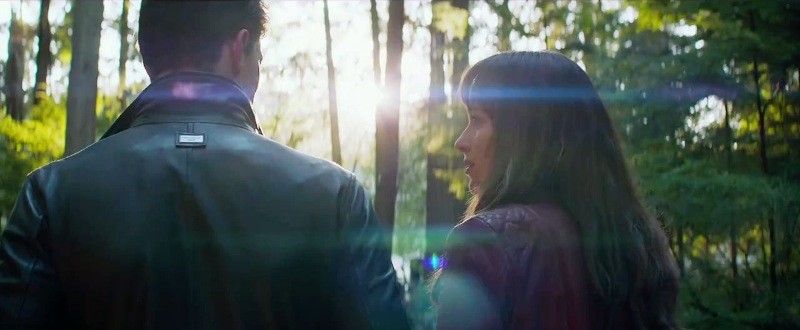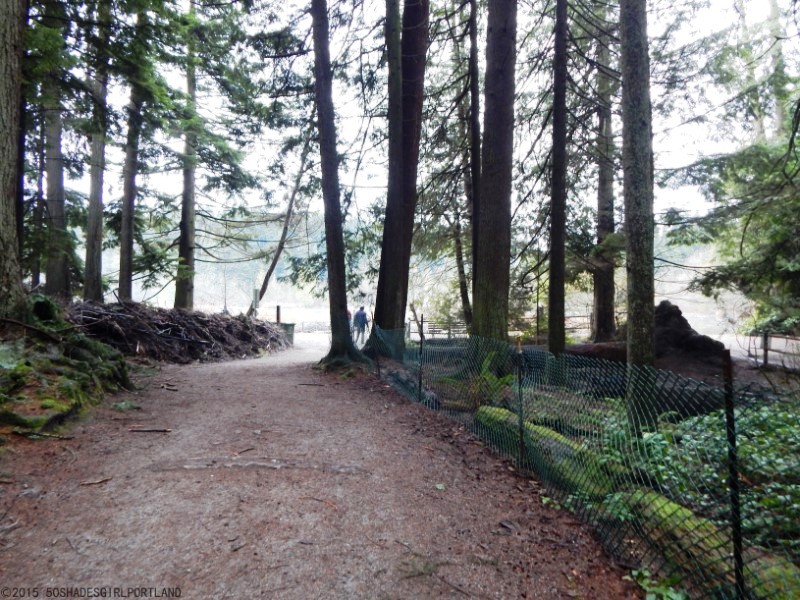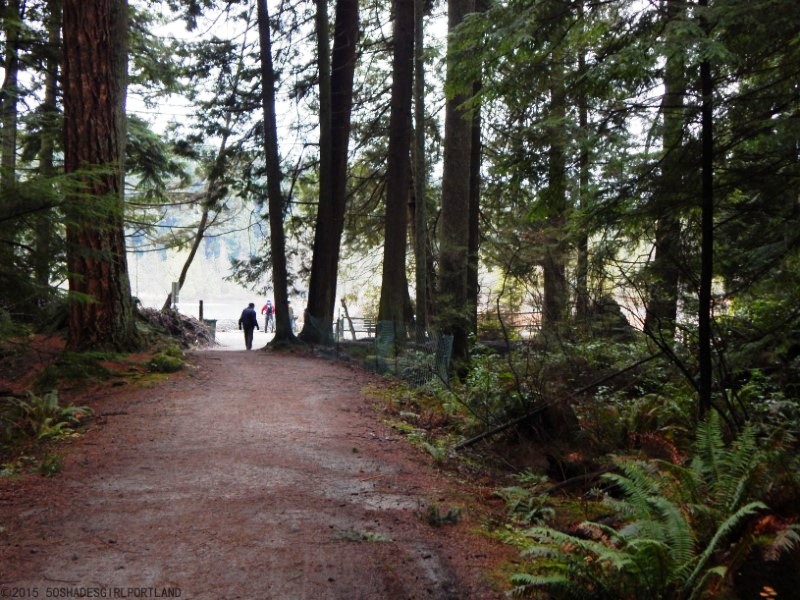 This is the platform area where they filmed them and did reshoots in October 2014.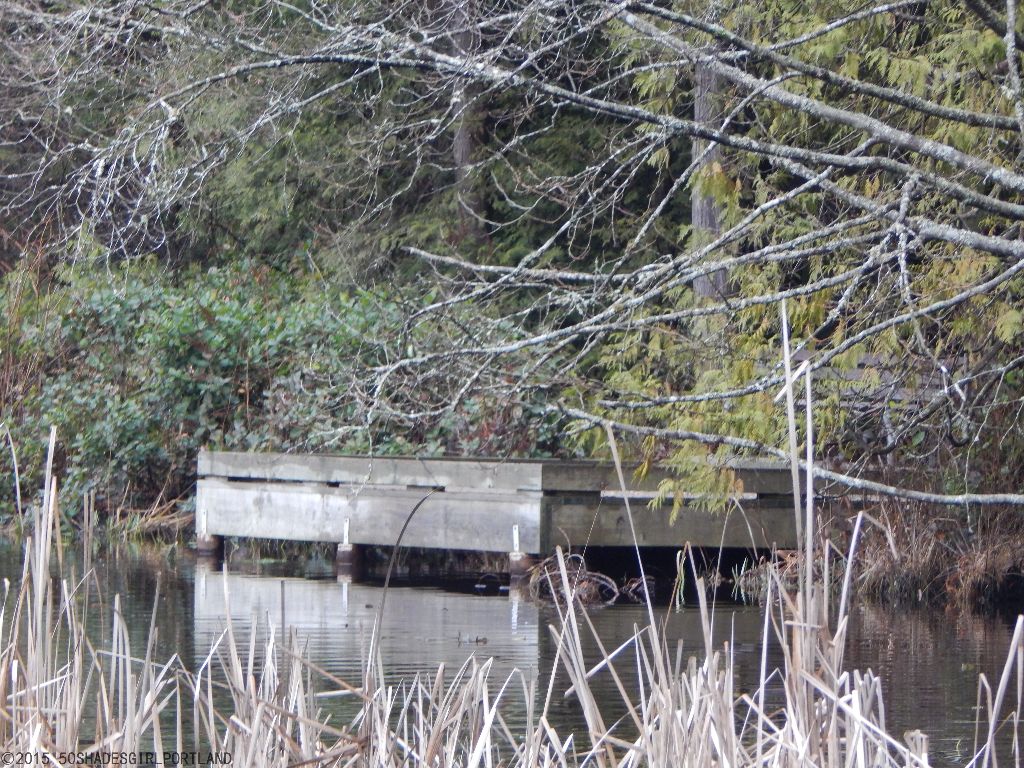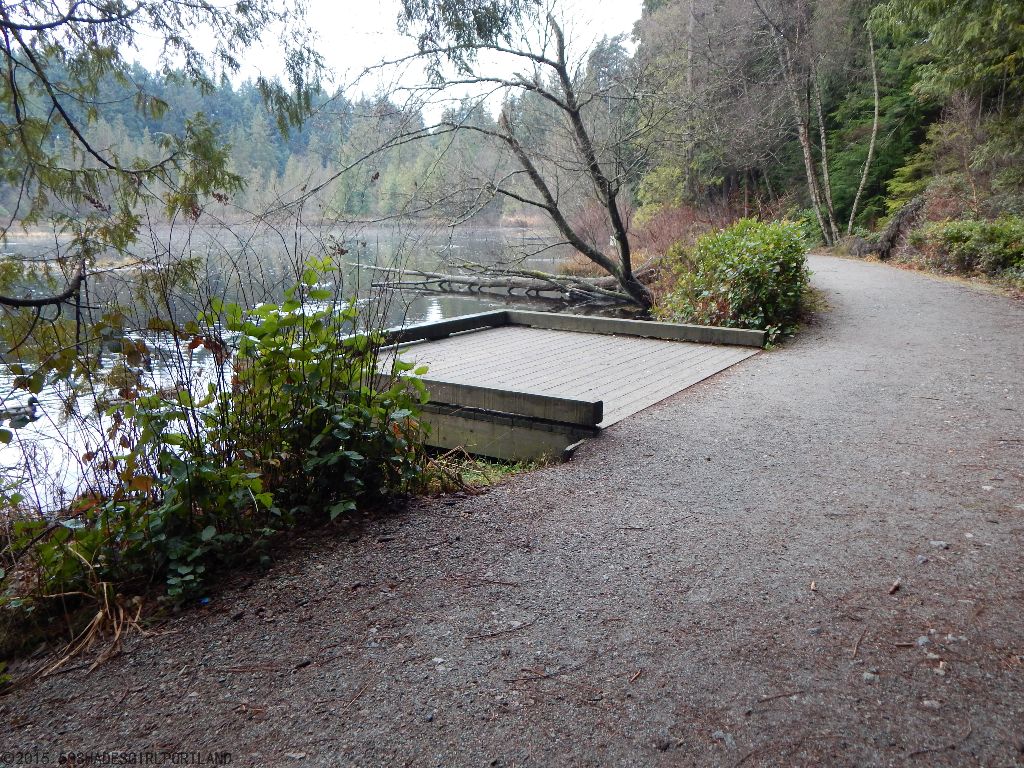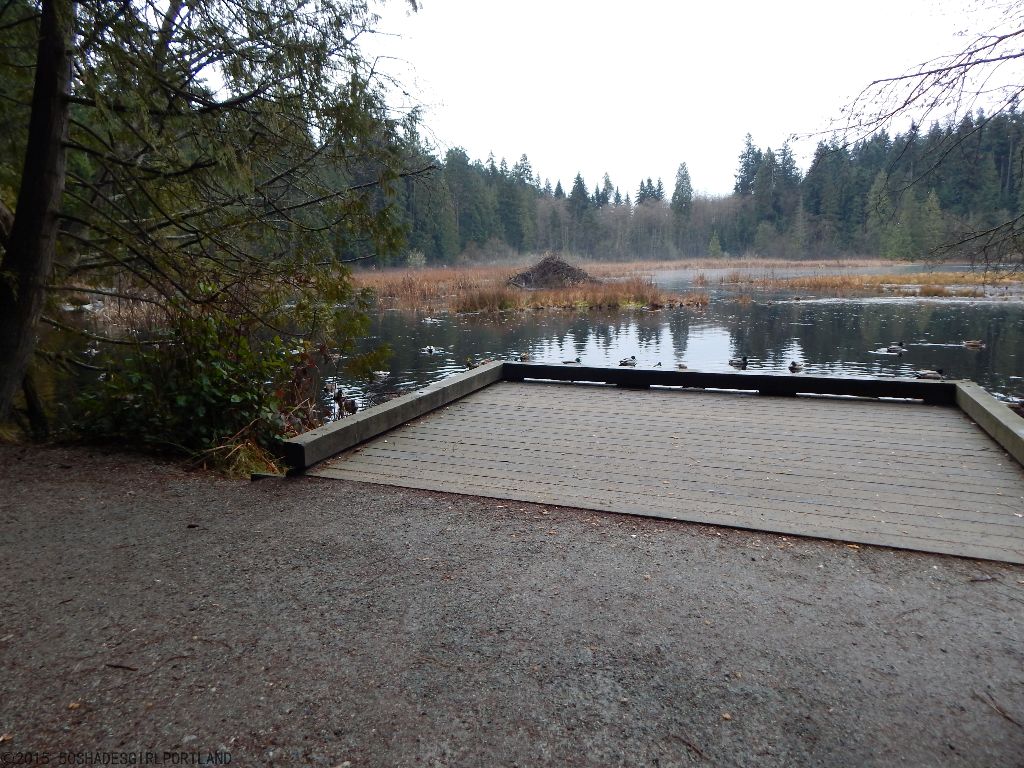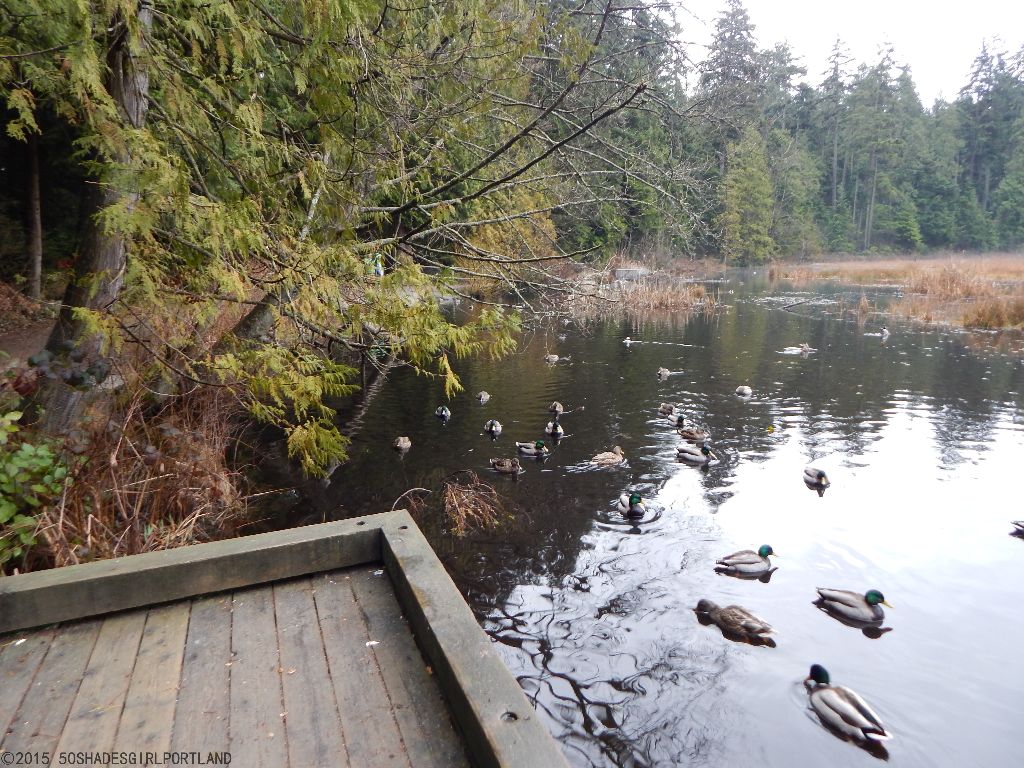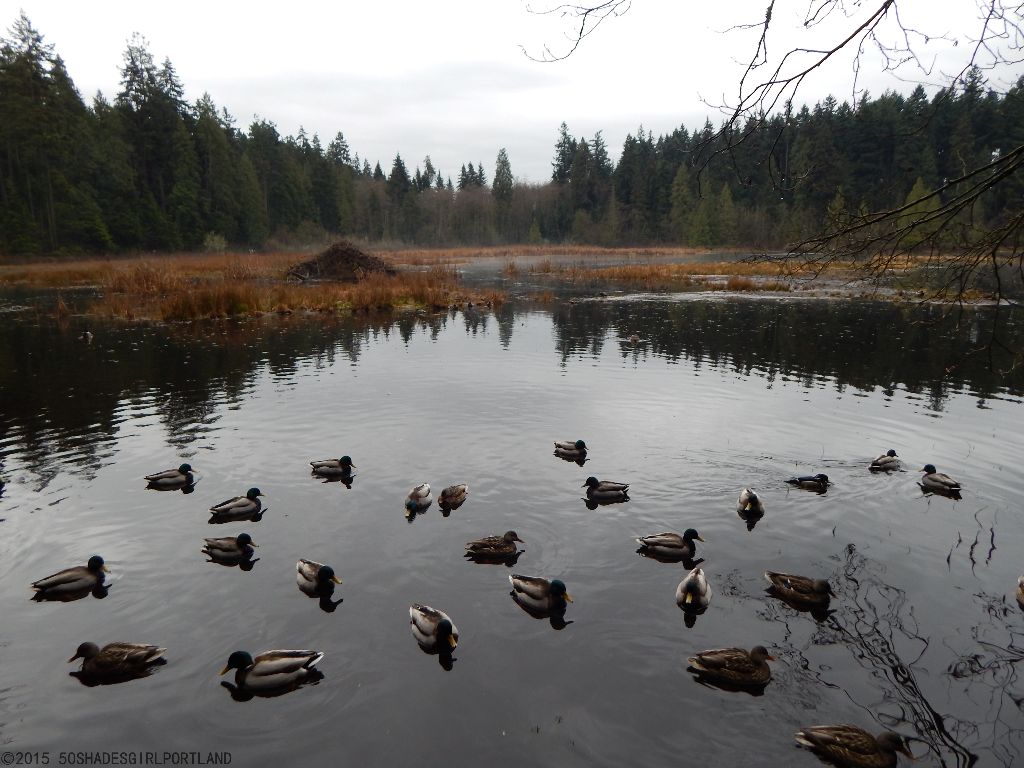 This is from E. L. James Instagram during the filming. She was seated back in the wooded area across from the platform.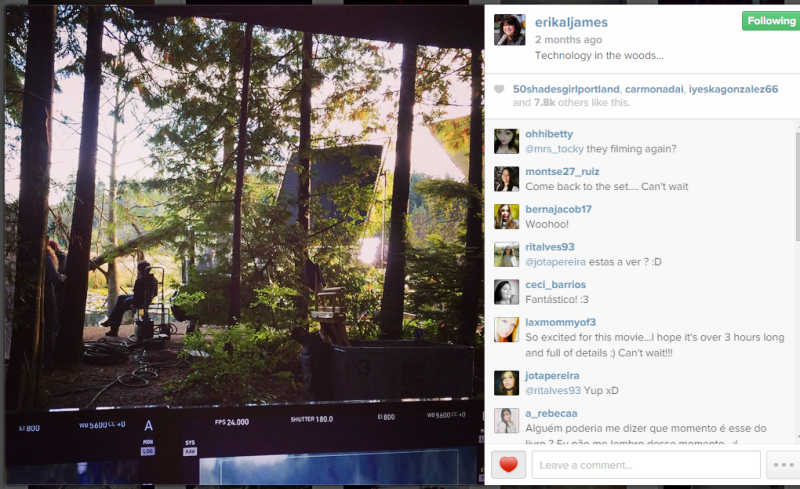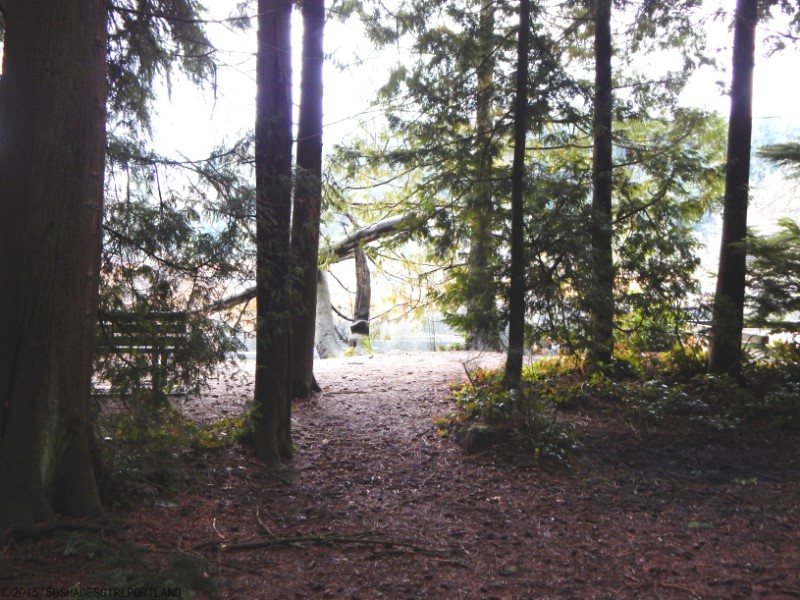 This is definitely one of my favorite locations of the filming. It will be fun to revisit next time in Vancouver BC.
More of Beaver Lake Filming is in my photo gallery.
You can see the more RESHOOTS of the beautiful Beaver Lake:
Part 1
Part 2
Part 3
Part 4
Part 5