THE RIB ROOM RESTAURANT KNIGHTSBRIDGE FIFTY SHADES OF GIN
Another restaurant is featuring their own version of the Fifty Shades of Gin drink. The Rib Room Restaurant blends tradition with contemporary design. The Rib Room Bar & Restaurant is located in Knightsbridge and serves the best British cuisine with a large selection of wine and cocktails.
Original article featured in The Steeple Times.
Combining an amazing ingredient list that encompasses 50 ingredients, Fifty Shades Of Gin features gins such as The Botanist, Langley's, Martin Miller's Westbourne Strength and Portobello Road and fruits including blackberries, blueberries and strawberries. It's not exactly one that you'll find easy to make at home.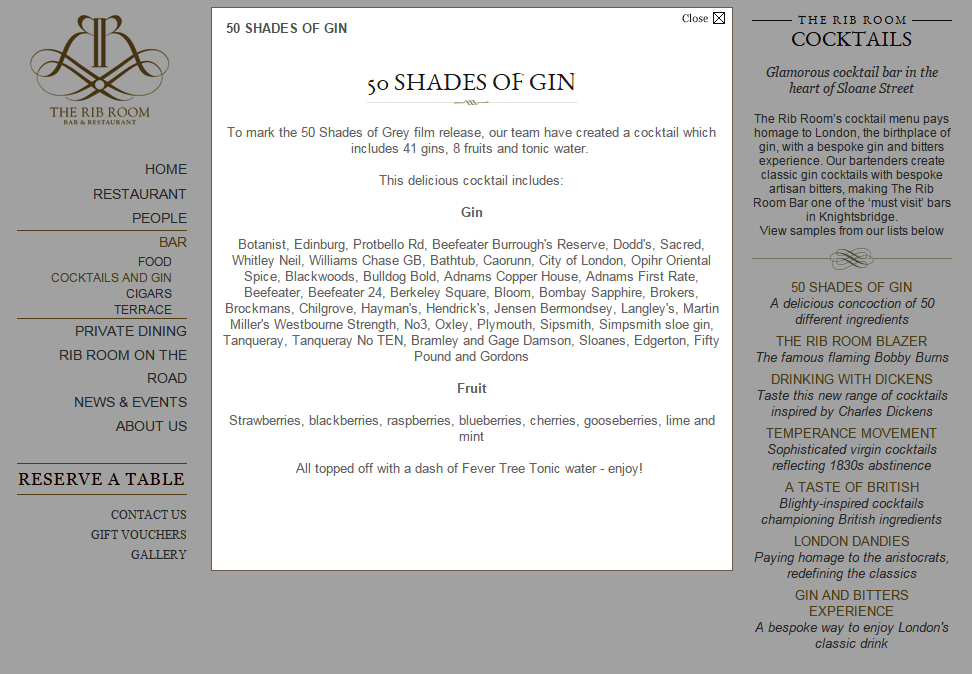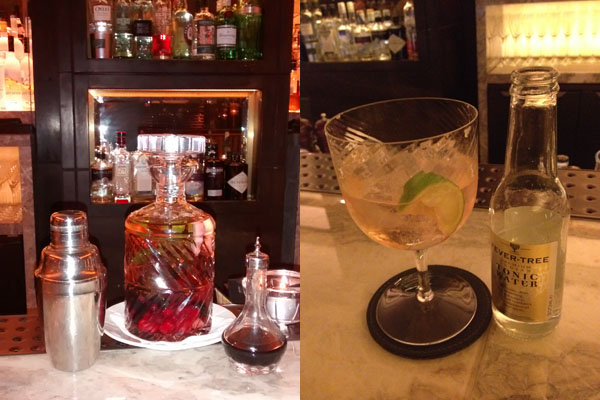 You can learn more about the Fifty Shades of Grey Cocktail featured at The Heathman Portland.