TOTAL FILM MAGAZINE UK Interview With Darker/Freed Director James Foley.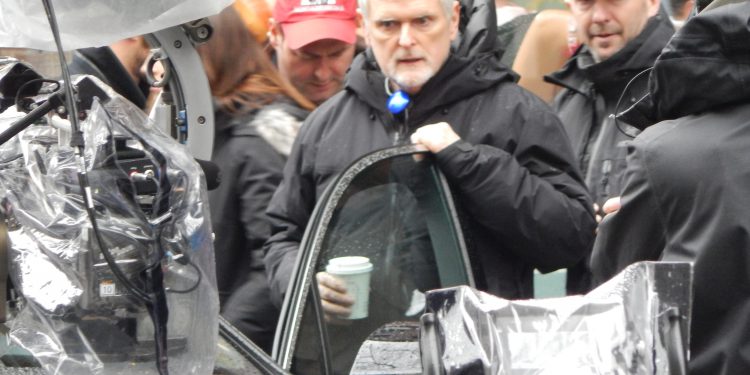 Total Film Magazine UK recently released a new interview with FS Darker/Freed director James Foley. Here is a look at the interview and a easier to read typed up version. He talks a lot about how he has changed the look of the films and his work on the movies.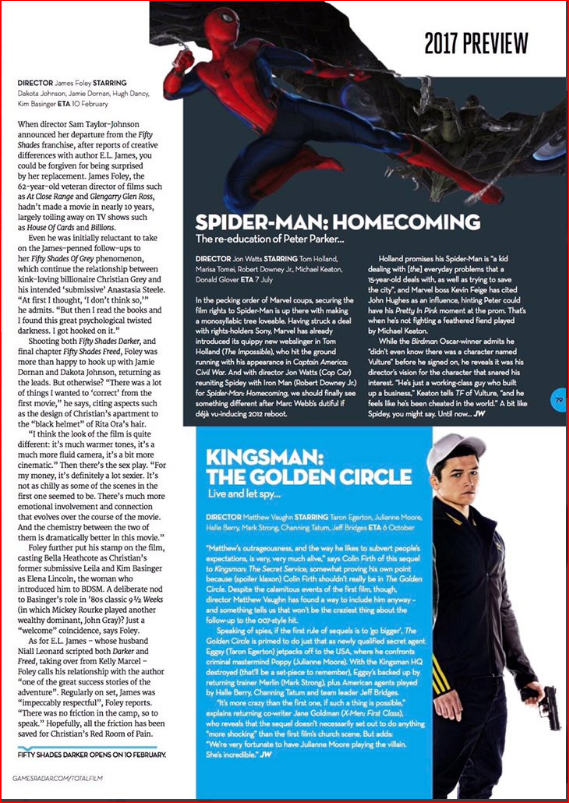 Total Film Magazine UK
Interview with James Foley
When director Sam Taylor-Johnson announced her departure from the Fifty Shades franchise, after reports of creative differences with author E. L. James, you could be forgiven for being surprised by her replacement. James Foley, the 62 year old veteran director of films such as At Close Range and Glengary Glen Ross, hadn't made a move in nearly 10 years, largely toiling away on TV shows such as House of Cards and Billions.
Even he was initially reluctant to take on the James-penned follow-ups to her Fifty Shades of Grey Phenomenon, which continue the relationship between kink-loving billionaire Christian Grey and his intended "submissive" Anastasia Steele. "At first I thought, 'I don't think so,'"he admits. "But then I read the books and I found this great psychological twisted darkness," I got hooked on it."
Shooting both Fifty Shades Darker, and final chapter Fifty Shades Freed, Foley was more than happy to hook up with Jamie Dornan and Dakota Johnson, returning as the leads. But otherwise? "There was a lot of things I wanted to 'correct' from the first movie," he says, citing aspects such as the design of Christian's apartment to the "black helmet" of Rita Ora's hair.
"I think the look of the film is quite different: it's much warmer tones, it's a much more fluid camera, it's a bit more cinematic." Then there's the sex play. "For my money it's definitely a lot sexier. It's not as chilly as some of the scenes in the first one seemed to be. There's much more emotional involvement and connection that evolves over the course of the movie. And the chemistry between the two of them is dramatically better in this movie."
Foley further put his stamp on the film, casting Bella Heathcote as Christian's former submissive Leila and Kim Basinger as Elena Lincoln, the woman who introduced him to BDSM. A deliberate nod to Basinger's role in '80's classic 9 ½ Weeks (in which Mickey Rourke played another wealthy dominant, John Gray)? Just a "welcome" coincidence, says Foley.
As for E. L. James – whose husband Niall Leonard scripted both Darker and Freed, taking over from Kelly Marcel – Foley calls his relationship with the author "one of the great success stories of the adventure". Regularly on set, James was "impeccably respectful", Foley reports. "There was no friction in the camp, so to speak. " Hopefully, all the friction has been saved for Christian's Red Room of Pain.
Thank you to Total Film Magazine UK and James Foley.