Video Report From CinemaCon With FSOG Comments
These guys are so hilarious. Probably no idea that they are standing in front of the most wanted  stand up poster right now. They talk  about all the films they saw at the Universal presentation at CinemaCon. Only mention a little about FSOG but have the best quote ever:   "ITS  LIKE  TWILIGHT  WITH  S & M  IN  IT"
FSOG comments start at 5:20.
Thank you Adam Mast and Sheldon Demke   zboneman.com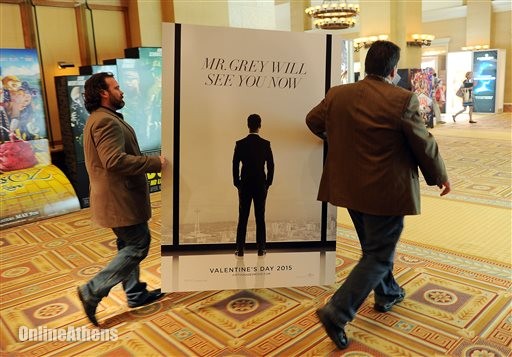 © 2014, 50SHADESGIRLPORTLAND . All rights reserved. All information and materials contained on this website including text, photos, and logs are for the exclusive property of 50shadesgirlportland.com. Content cannot be reproduced, distributed, transmitted, displayed or published without consent from the author of the website.