Fan @fiftyshadesire Attends Dublin Anthropoid Premiere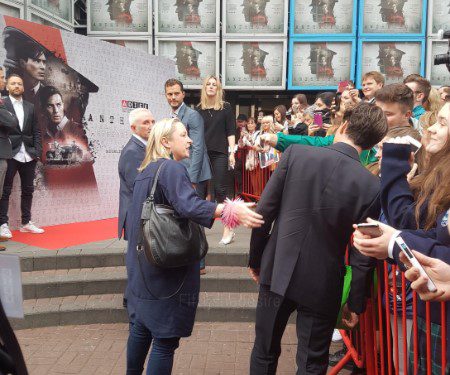 Jamie Dornan's new movie Anthropoid is now out in the US and worldwide with him attending a premiere in Dublin, Ireland. Fifty Shades fan aka @fiftyshadesire was able to attend and share her experience for my website. She was also able to take some nice pics of Jamie and the cast.  Enjoy!
My Anthropoid Fan Experience.
My Anthropoid experience had the potential to be a slightly disastrous night but all worked out in the end…kinda.
It all began on August 23rd when RTEs "The Late Late Show" announced a special pre-recorded interview with Jamie and Cillian. Cillian had been on the show before but it was a first for Jamie and obviously huge for their Irish fans. I applied for tickets (questions included why you would like to attend? What would you ask Jamie and Cillian should you get the chance? Etc), a few days later I received an email that I'd won tickets for August 31st.
Around the same time as the Late Late announcement, the Dublin Film Festival announced a premiere for Anthropoid in Dublin for the same date and I also very luckily managed to get tickets for that. I thankfully didn't have a long distance to travel but still arrived at the RTE studios early for a look around.
Getting to the slightly disastrous part, because of time mix ups, the interview was held back and Jamie and Cillian had to do the press and intro at the screening (app. 20 minutes away in the city) and then get back for the interview, to get back to the city again for the Q&A-meaning anyone who had tickets for both had to choose. I had friends at the screening and with the intro and Q&A after, my decision swayed towards that and I handed back in the tickets to the staff at RTE who were all very kind and helpful (there were a few girls outside who hadn't got tickets but attended the show anyway to try and meet Jamie and Cillian so hoping the tickets were handed out!)
The drive to the cinema in Dublin city traffic was stressful to say the least but I actually ended up being 2 cars behind Jamie for most of the drive! The crowd was small but had been there early so it was hard to get close but Jamie, Cillian and Sean spent as much time as they could with fans and the press outside, they all genuinely seemed so relaxed and comfortable and were so nice to fans. On their way in, Jamie ran back to very sweetly talk to a little girl for a second.
The screening was on the 4th floor of the cinema and the press section was just outside the door so we could pass them heading in, security was tight though and the staff tried to keep everyone moving. Inside the room was split into different sections, Audi club members had the best seats but there were no bad ones to be fair.
There was then acknowledgments from the Film festival before Sean, Sam, Jamie and Cillian were introduced and they were all exactly how you'd expect them to be-down to Jamie playing with the mic and torturing Cillian. He announced that he would not be attending the Q&A after because he had to get to Belfast for a family commitment, telling the crowd it would be completely understandable if anyone wanted to leave 😉
Next came the movie! Anthropoid is a breathtaking, incredibly well made film that everyone involved should be extremely proud of. Sean is a genius, Jamie, Cillian, Charlotte, Anna, Toby, every single actor in it was outstanding in how they dealt with some very sensitive themes and issues. It was not always easy viewing and definitely contains some scenes that are not for the faint hearted but I can't recommend it highly enough, just be prepared.
After everyone had a chance to take a second and calm down a bit (I was still shaking an hour later), Sean, Cillian and Sam did the Q&A and were, again, exactly how you'd expect. They were funny and insightful and sounded so passionate about their work that you couldn't help but get hooked. Leaving the cinema there was a few different journalists and others asking for opinions and reviews and I honestly can't fully remember what I said but I'm sure it was a lot of very impressed rambles.
All in all, it was an amazing night, thank yous to Jamie, Cillian, Sam and Sean for everything, and to ADIFF and the Late Late show staff for being amazing and so helpful both on the night but also on the run up. I hope everyone that attended the events had the best time, I know a lot of brilliant fans that deserved it and for those who didn't, I never in a million years expected the opportunity I got, you know those two could show up anywhere, no losing hope ❤
-Rx (aka fiftyshadesire)
You can also view her video of inside the cinema here.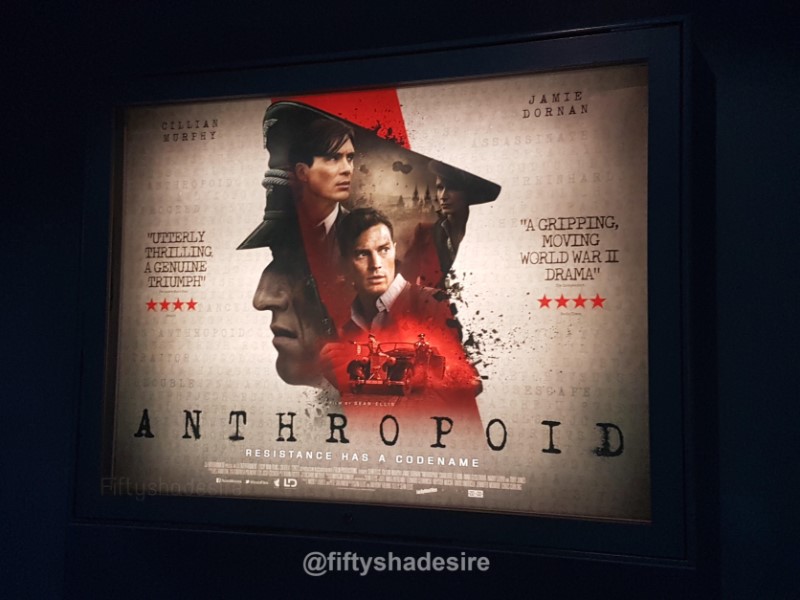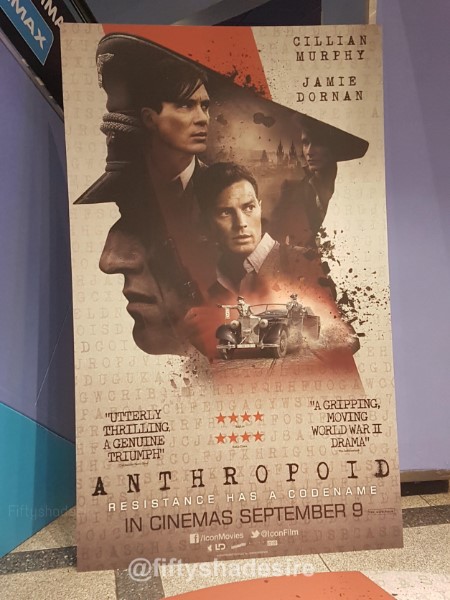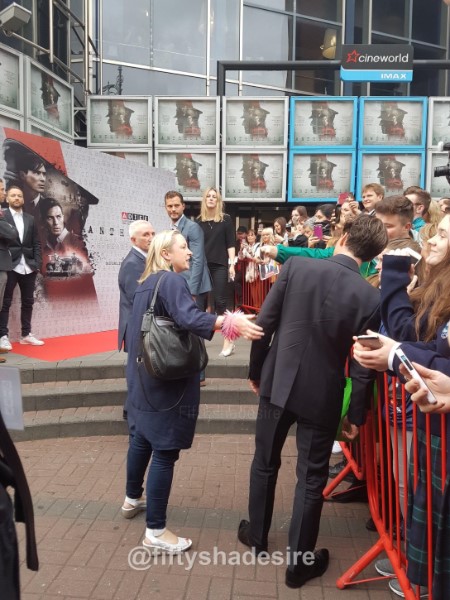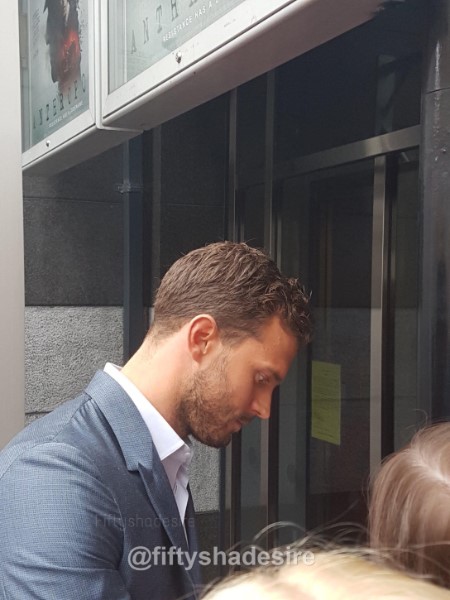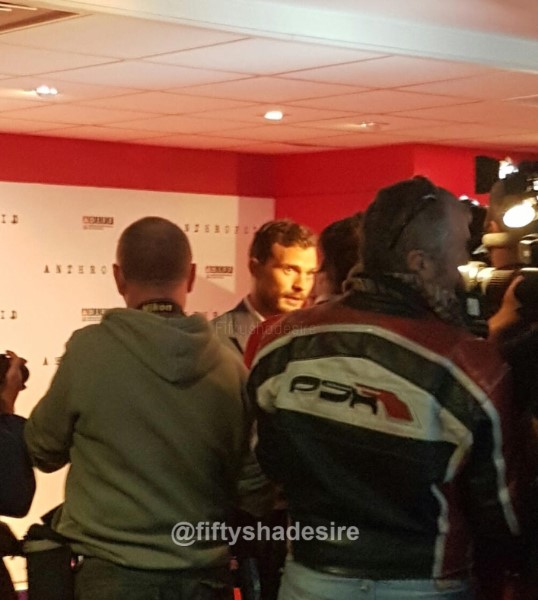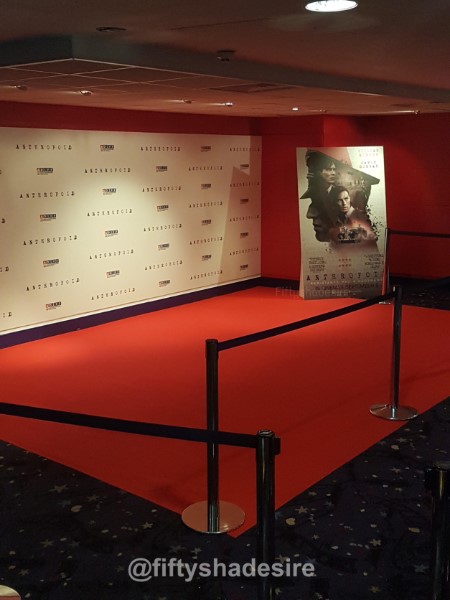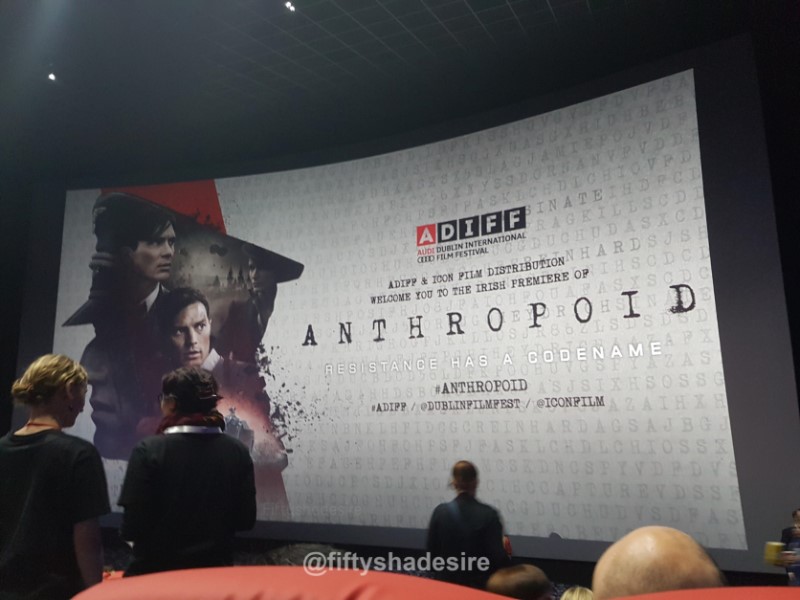 Thank you to @fiftyshadesire for sharing her story, photos and video.