FSOG Billboard SEATTLE
Seattle is the home to one of the five Fifty Shades of Grey Billboards put up across the country. It is located just north of the downtown area. They put it on the side of a building that has another building just next to it, so it is a little hard to see the whole length of the billboard. While driving along the road you can't miss it. I have been lucky to see the one in Los Angeles as well. Two down, three to go.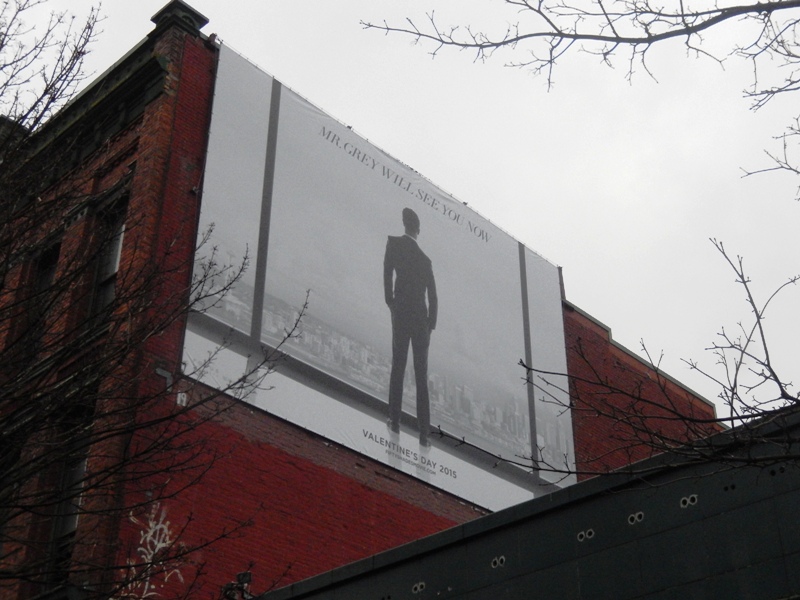 © 2014, 50SHADESGIRLPORTLAND . All rights reserved. All information and materials contained on this website including text, photos, and logs are for the exclusive property of 50shadesgirlportland.com. Content cannot be reproduced, distributed, transmitted, displayed or published without consent from the author of the website.