FSOG MOVIE LOCATION THE FAIRMONT VANCOUVER (HEATHMAN PORTLAND) BEDROOM SUITE *UPDATE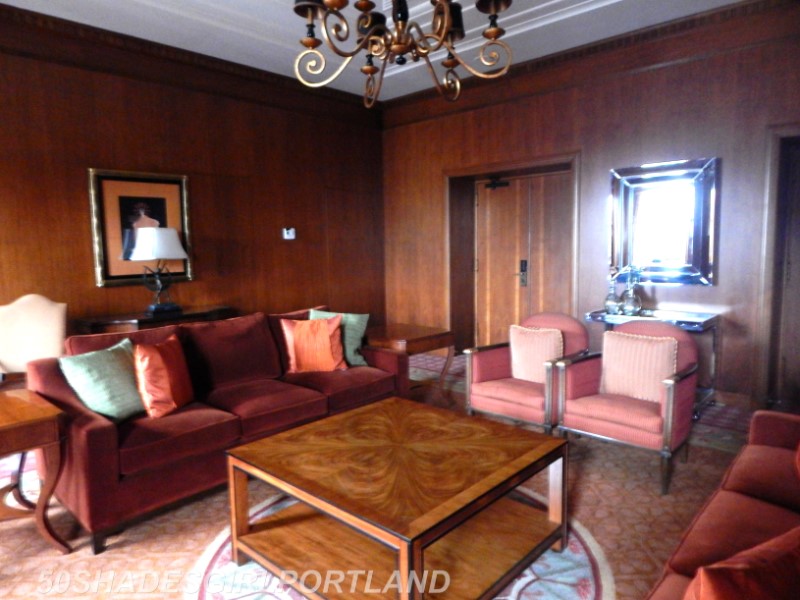 When I first visited inside the Lt. Governor Suite at The Fairmont Vancouver I was also able to walk through the door in the corner that connects the room to a bedroom. The Suite is actually set up as a sitting room with a couch and several chairs and tables. There is also a desk in the corner which I now have discovered is not the same desk used in the movie. In the movie Christian goes through the door to "take a shower". Ana also uses the same doorway later in the scene looking like she is coming from a bathroom and shower. I have known after the first time I visited that suite that there is no bathroom through that door. It leads to a adjoining bedroom which is completely decorated in white and chrome and very different from the Lt. Governor Suite. There are two doors between the rooms. One white door which you see in the adjacent room and a wood door which matches the walls in the Lt. Governor Suite. This is the door you see in the movie that they use. I believe they took off the white door and built a wall corner area to make it look like a bathroom. Mystery solved.
I also added some new photos from where Christian enters the room. You can see on the door that it reads 1404 room number because the Lt. Governor Suite is located on the 14th floor of the hotel.
You can see more of the filming inside the Fairmont Vancouver here.
Thank you to The Fairmont Vancouver. I also was able to have a wonderful lunch in their newly remodeled Lobby Restaurant.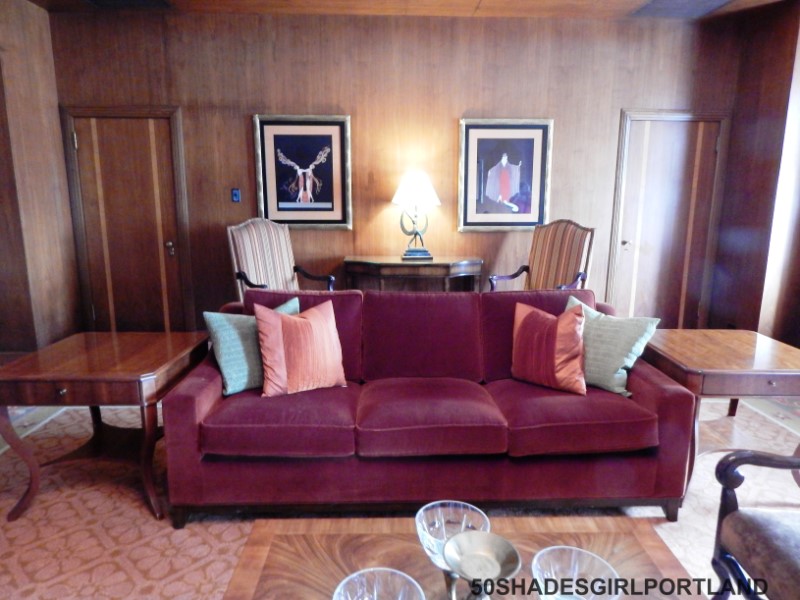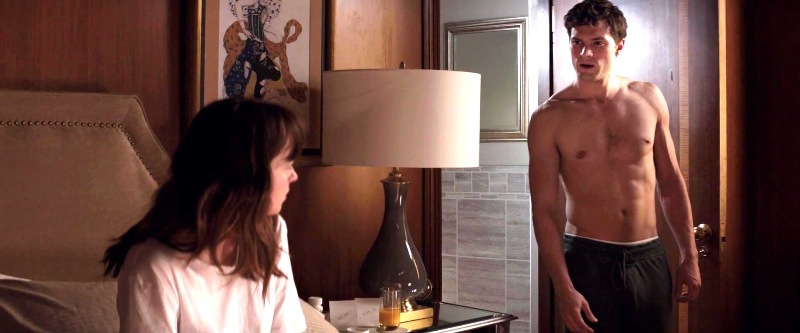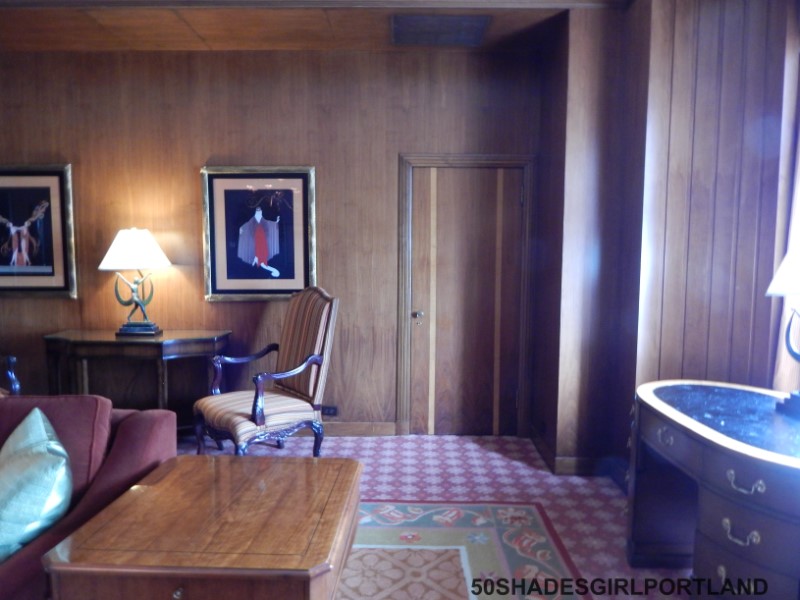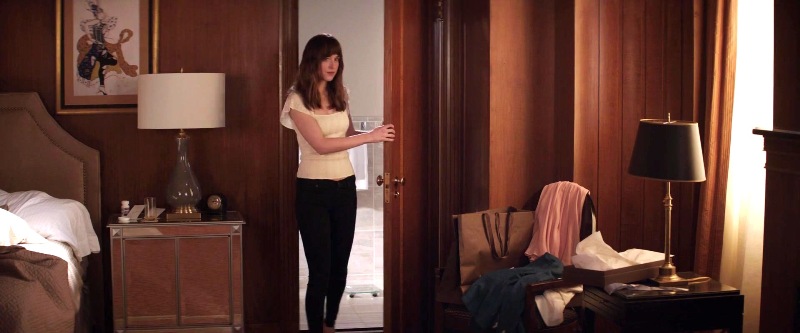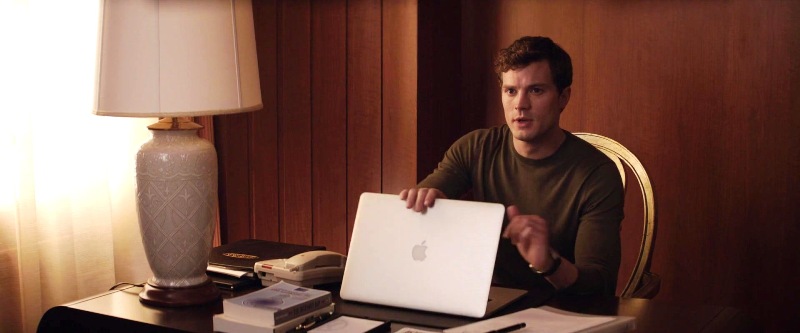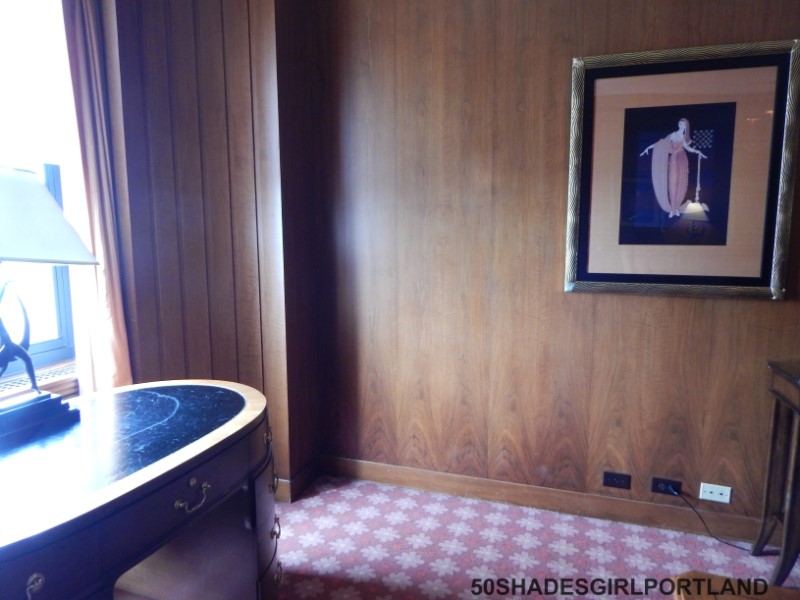 Here is whats on the other side of the wood door.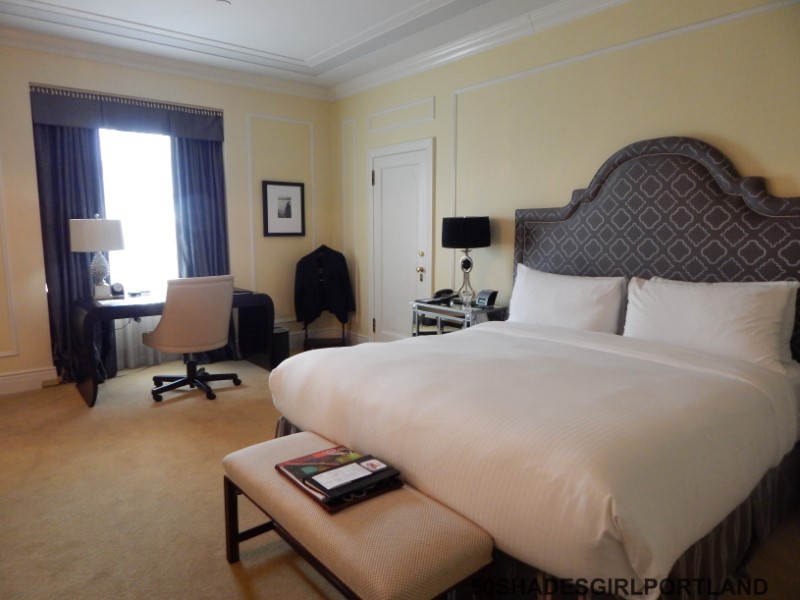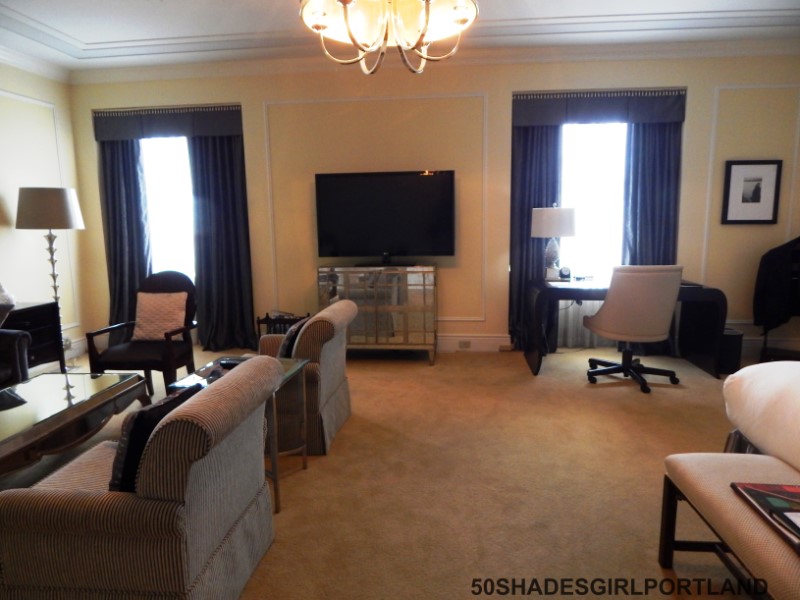 Christian enters through the door in the corner. Just FYI there is actually another hidden door just off to the wall on his right.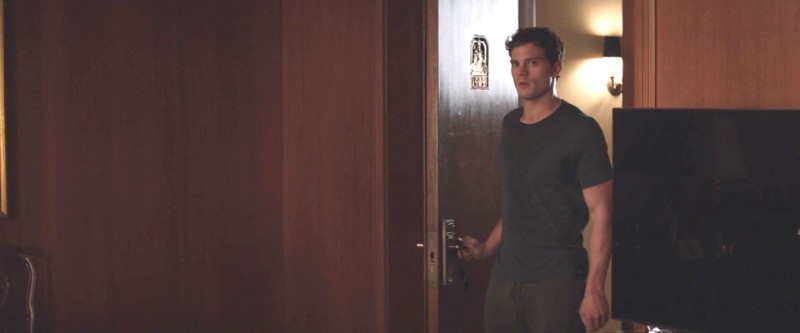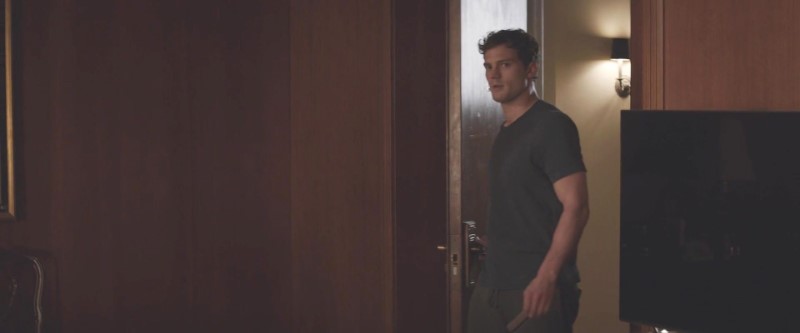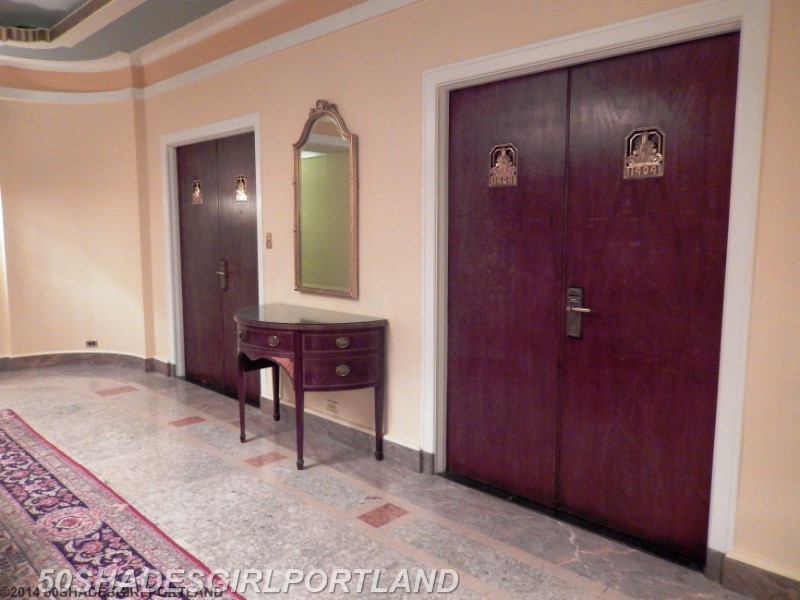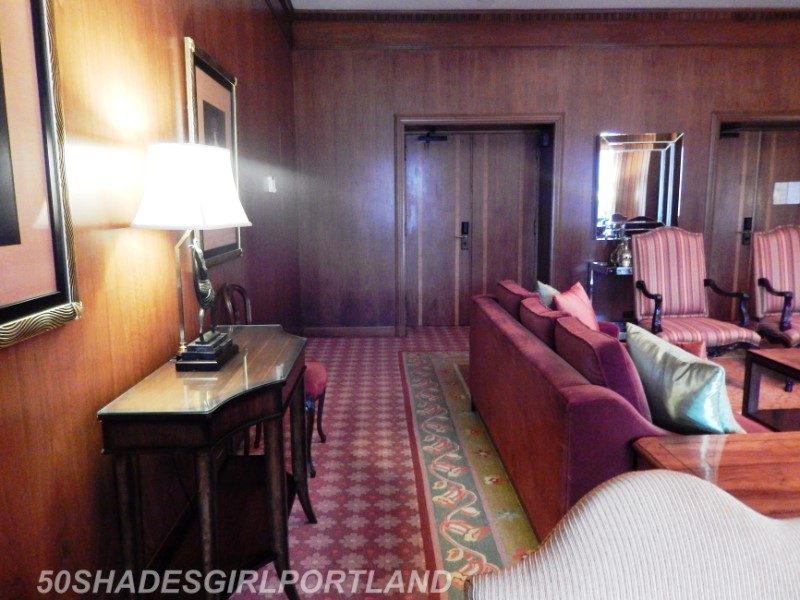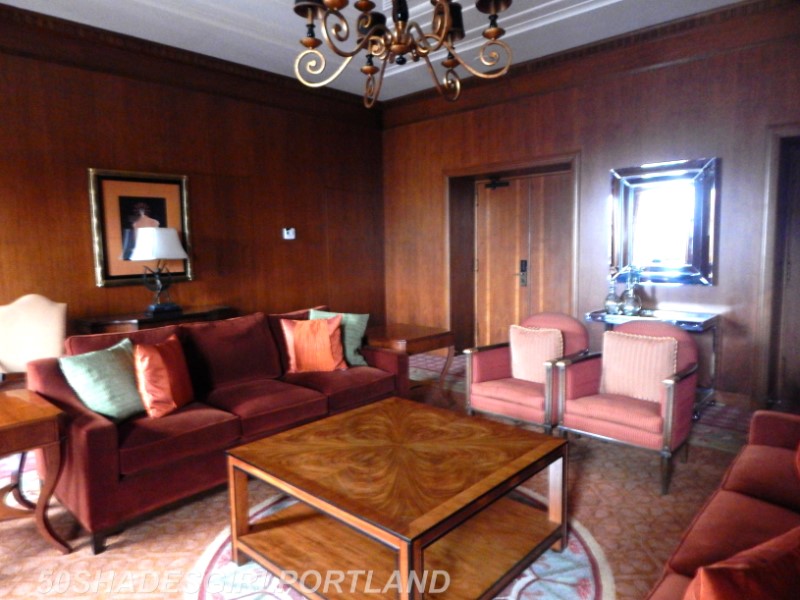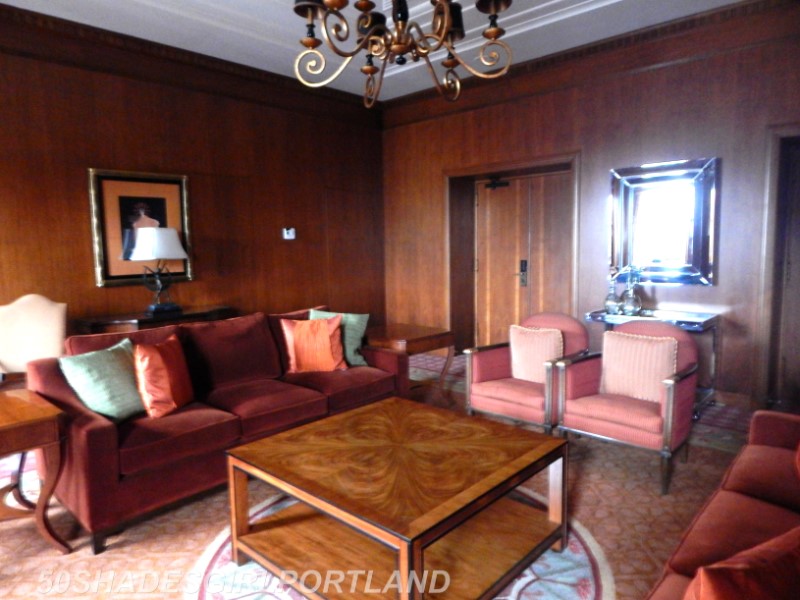 The new Fairmont Vancouver Lobby Dining Room