RITA ORA FOR GLAMOUR UK
Rita Ora is recently on the cover of Glamour UK for September. She is so gorgeous in her outfits and some of her new Adidas Original Collection. Here's a behind the scenes look from Glamour UK.
Rita is super chatty in our exclusive video, and talks about her love of fashion, sex, Fifty Shades of Grey and what she wears for a night IN when she's on a first date.Talking about her love of dressing up, Rita says: "I grew up on Portobello Road, so everything was vintage. The thing for us, what gave us the thrill, was that we were wearing 'exclusive' things, y'know, because we made them! And everyone would be like, 'Oh, where's that from?' and y'know, the fact that they couldn't get it was what gave us that thrill.
"I use clothes so I don't have to speak. I was always the tomboy growing up, I was always the goalie in the football team. I was a massive sneaker collector growing up because I worked in a sneaker shop.
"…I love to dress up as characters almost, I have a great time getting dressed up for a night out… It's good to be sexy, sex comes in all different forms."
And talking of sex, Miss Ora talks about the upcoming Fifty Shades of Grey movie: "I play Mia Gray. I offered them some songs for the soundtrack and that's how it all started.
"I'm a massive fan of the books. The book itself speaks so loud in a world where sex is not an embarrassing thing, or something not to be spoken about. Y'know, whether you like it or not, every single person in this room, even just for two minutes, thinks about sex."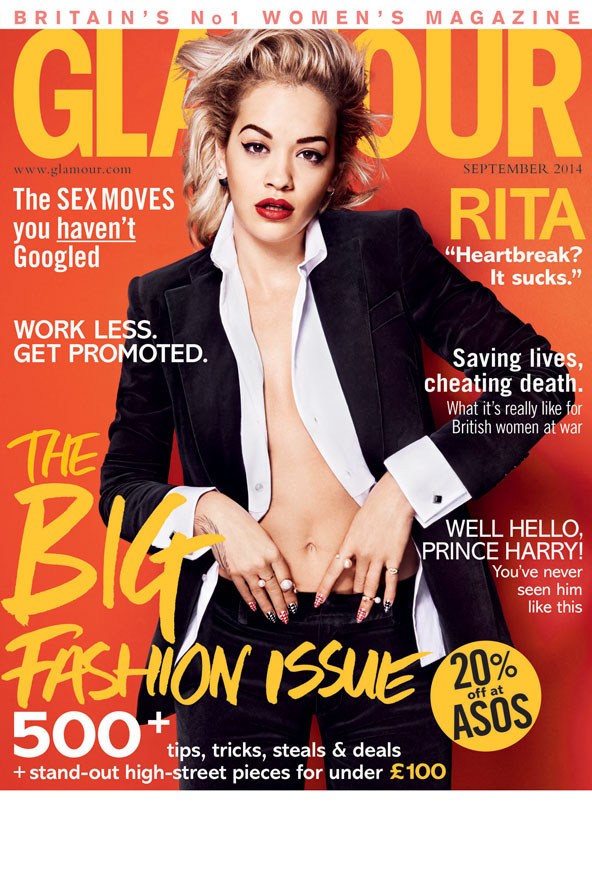 © 2014 – 2015, 50SHADESGIRLPORTLAND . All rights reserved. All information and materials contained on this website including text, photos, and logs are for the exclusive property of 50shadesgirlportland.com. Content cannot be reproduced, distributed, transmitted, displayed or published without consent from the author of the website.