FS DARKER SIP EXTERIOR/ALEXANDER ST. MAR 2 4/5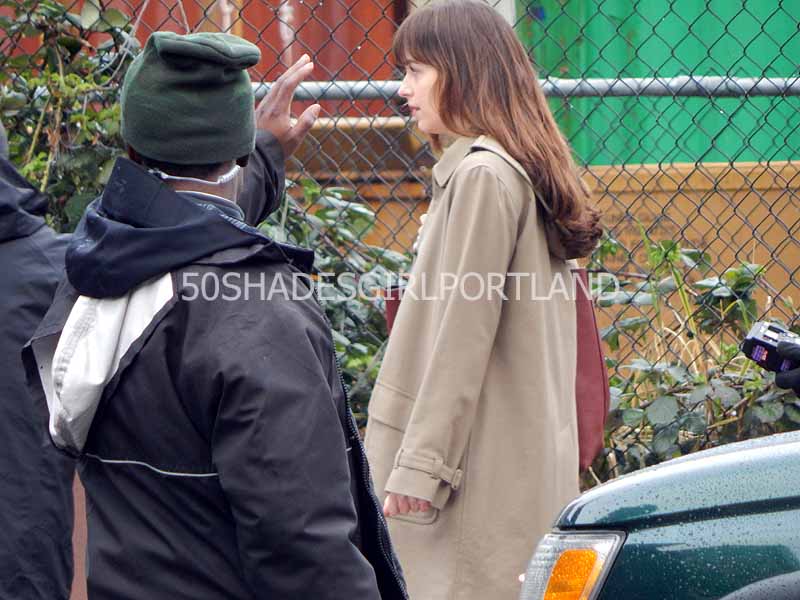 The filming at Alexander St. and Columbia St. started with Dakota dressed in a purple short dress and coat standing on the north side of Alexander St, crossing the street to the south side and continuing on to the SIP entrance. It looked like a typical walk to work for Ana in Darker. Dakota walked the route several times while the crew filmed it with the huge camera boom following along in front of her. At one point she had to stop quickly to avoid walking into it. She looked like she was having fun while filming the scene and between the filming. Several times they stopped to comb through her hair. She initially stopped near the news stand on the corner and then filmed longer down Alexander to SIP entrance.
Part 1
Part 2
Part 3
Part 4
Part 5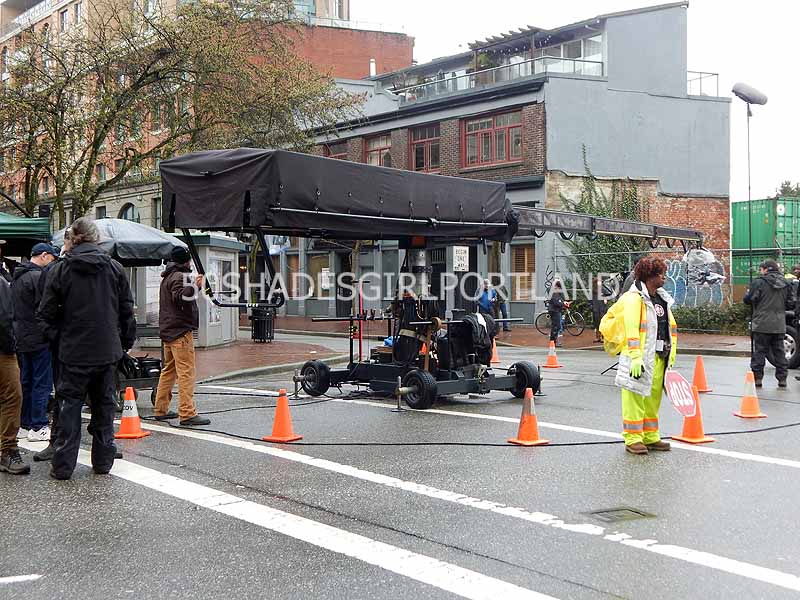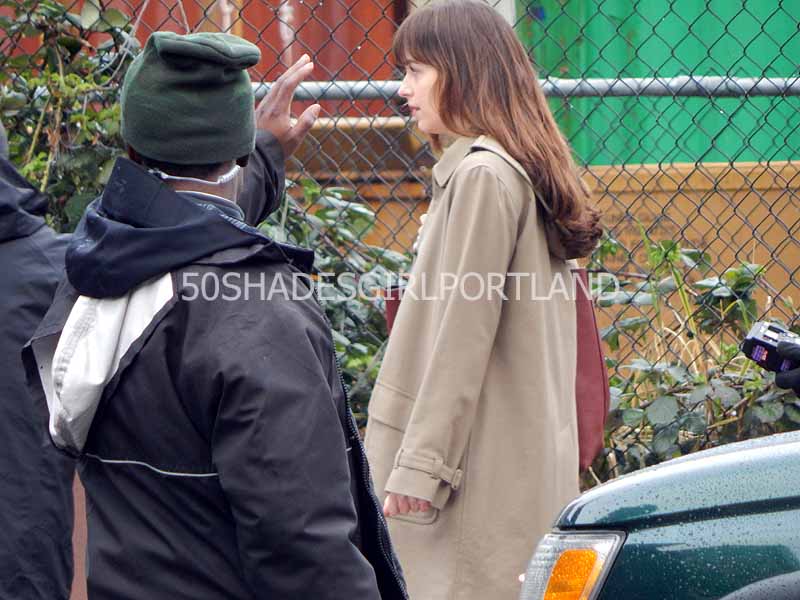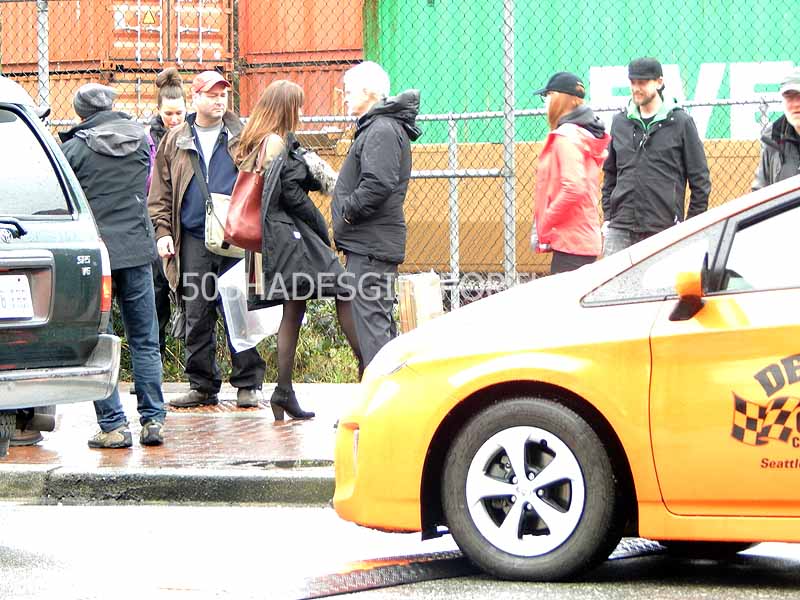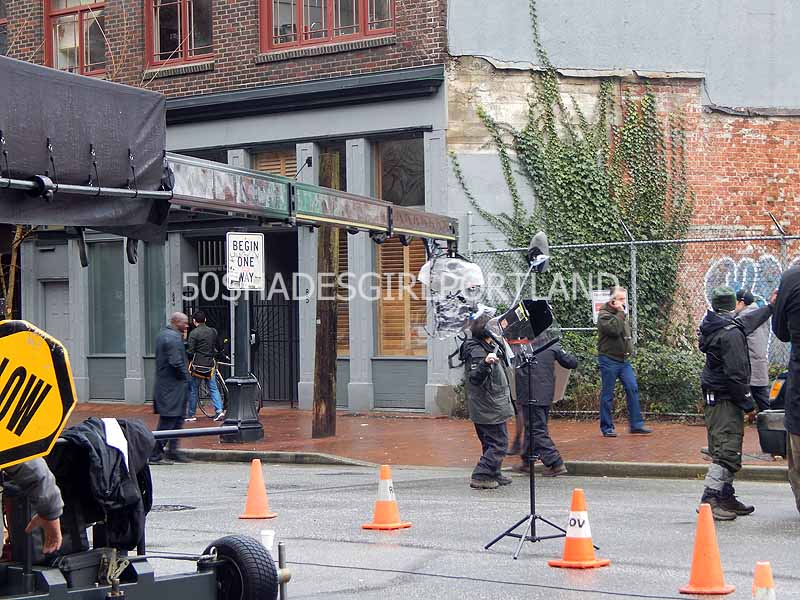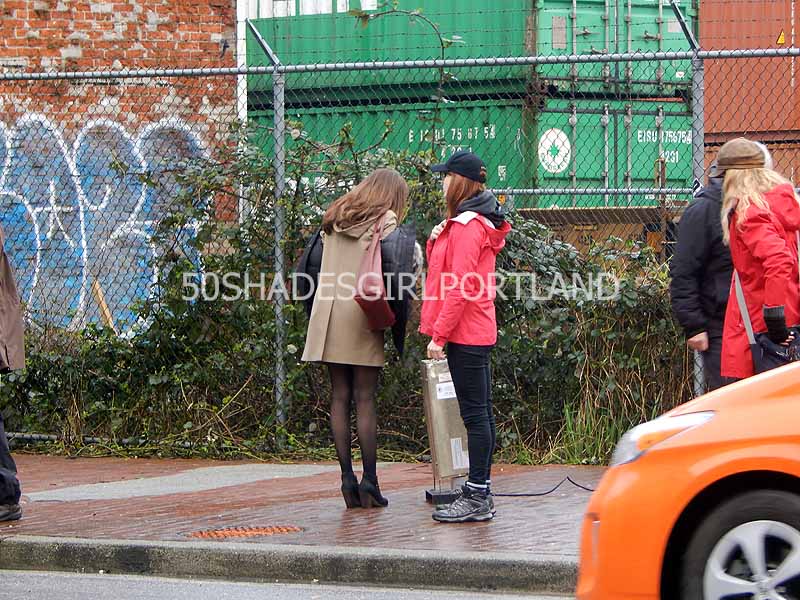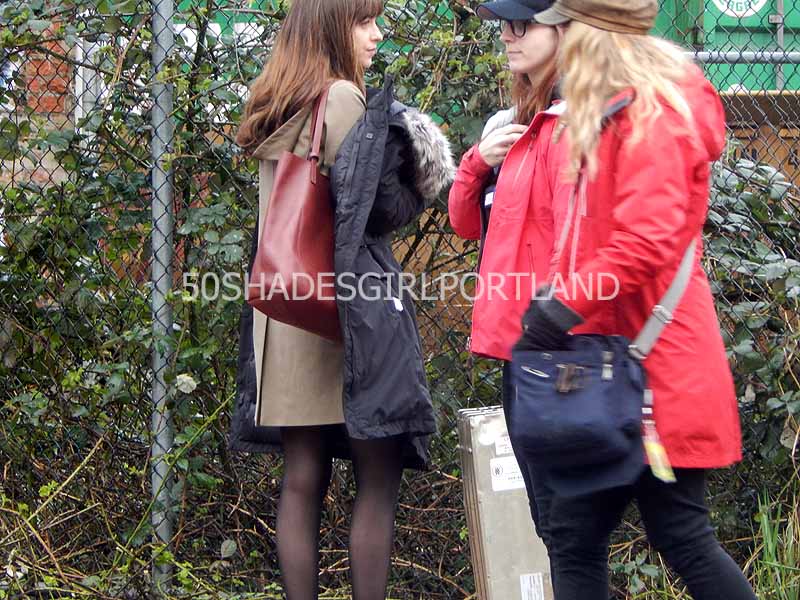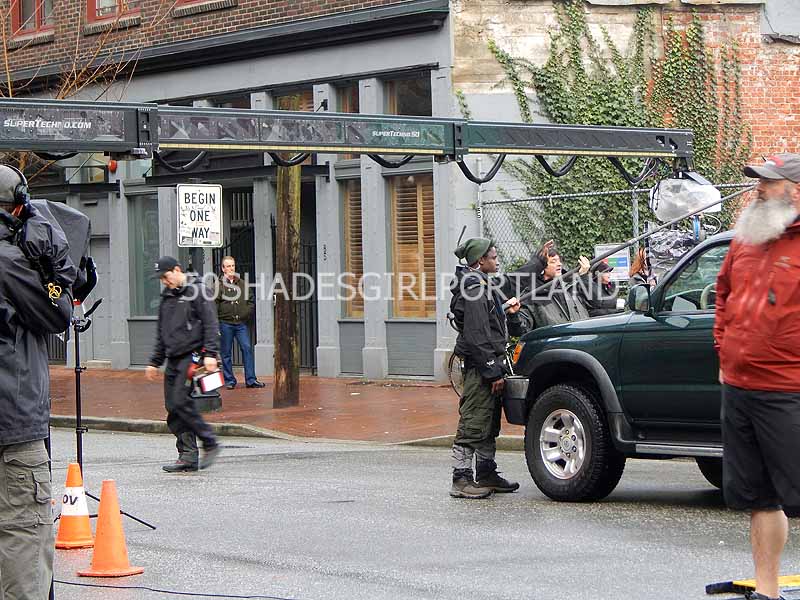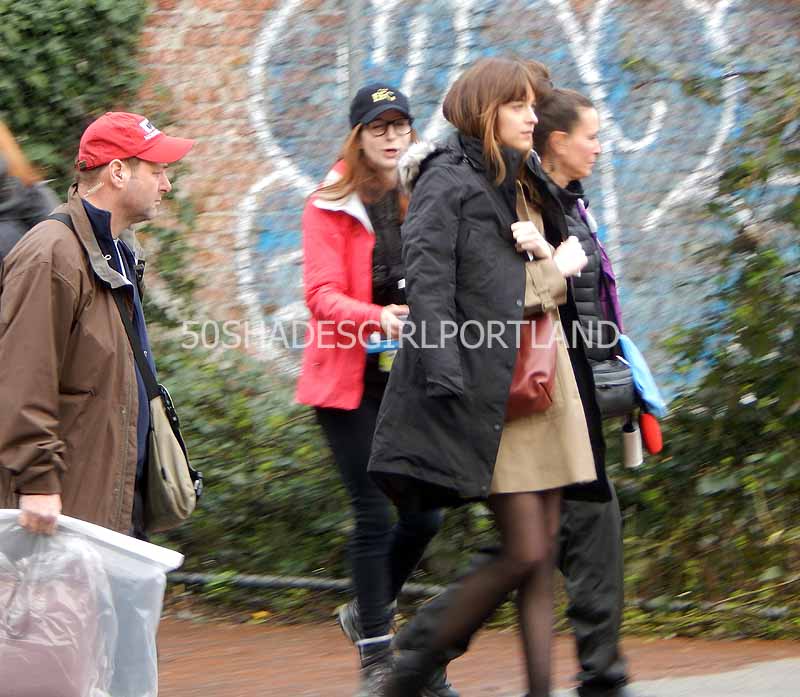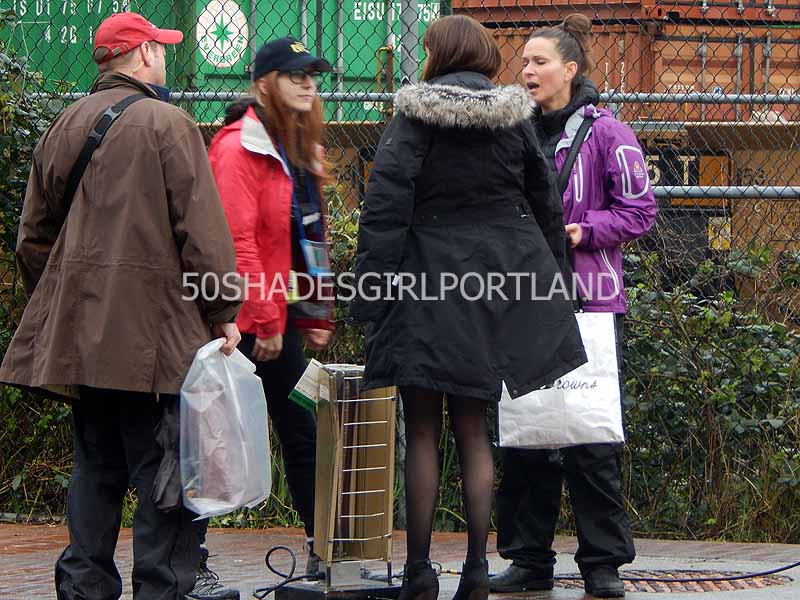 All information and materials contained on this website including text, photos, and logs are for the exclusive property of 50shadesgirlportland.com.  Content cannot be reproduced, distributed, transmitted, displayed or published without consent from the author of the website.