FS DARKER SIP EXTERIOR AND ALEXANDER ST. MAR 2 2/5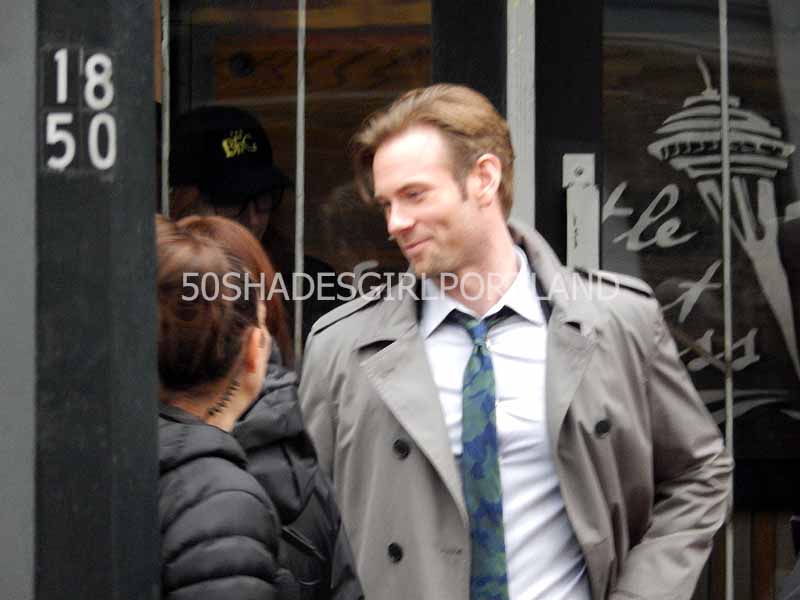 One of the major scenes filmed today was one that has been highly anticipated by the fans and involves Ana's first encounter with one of the Christian Grey's ex-subs Leila. The scene in the book Darker involves Ana leaving her workplace SIP and she then comes face to face on the sidewalk with Leila. At the time she doesn't know that she was involved with Christian but later comes to find out their past together. For the movie filming they used the sidewalk in front of the exterior front they have made for SIP. Leila is played by actress Bella Heathcoate and today it was the first time we saw her film in the role. Also in the scene was Eric Johnson as Jack and Dakota as Ana. It played out a bit different than the book version but the impact of seeing Leila on the sidewalk had the same affect on Ana.
I noticed the there was extra time spent with the costuming and makeup for Bella with James Foley and costumer Shay Cunliffe present on the set working with her. the filming version also gives the fans more time to fully enjoy Eric Johnson as Jack Hyde. He definitely brings that character to life in the perfect way.
Part 1
Part 2
Part 3
Part 4
Part 5
This video includes Dakotas stand in and was not done during the filming or rehearsal of the scene.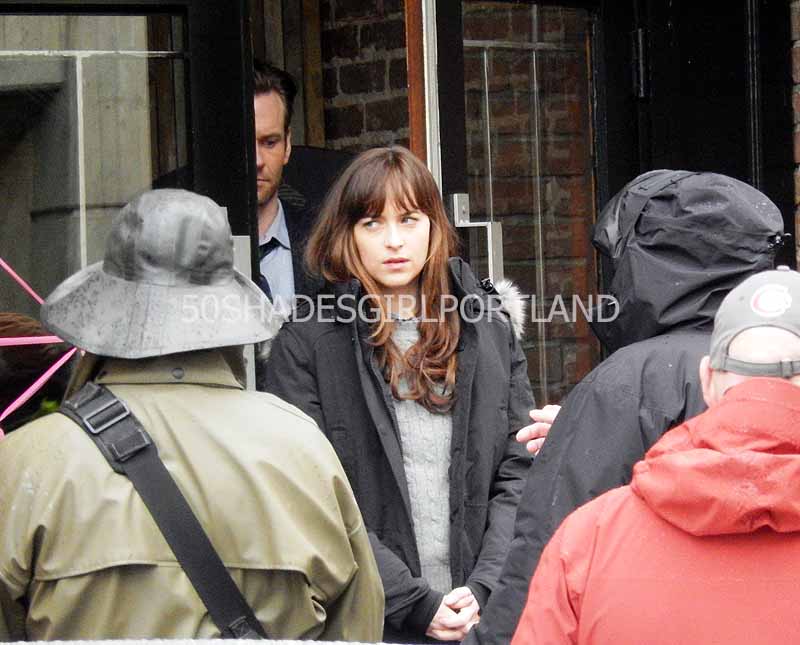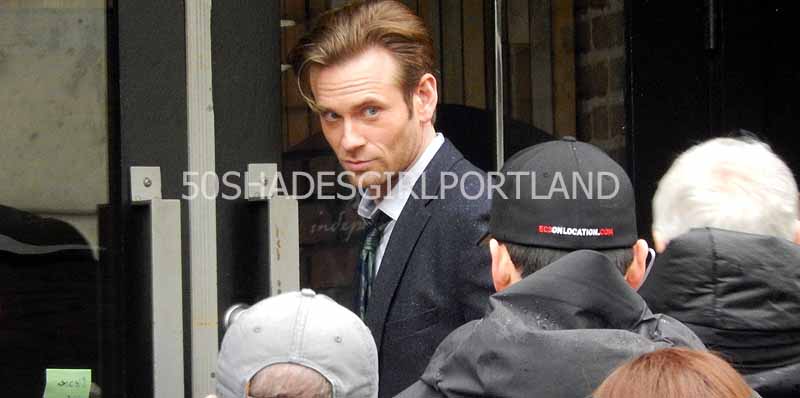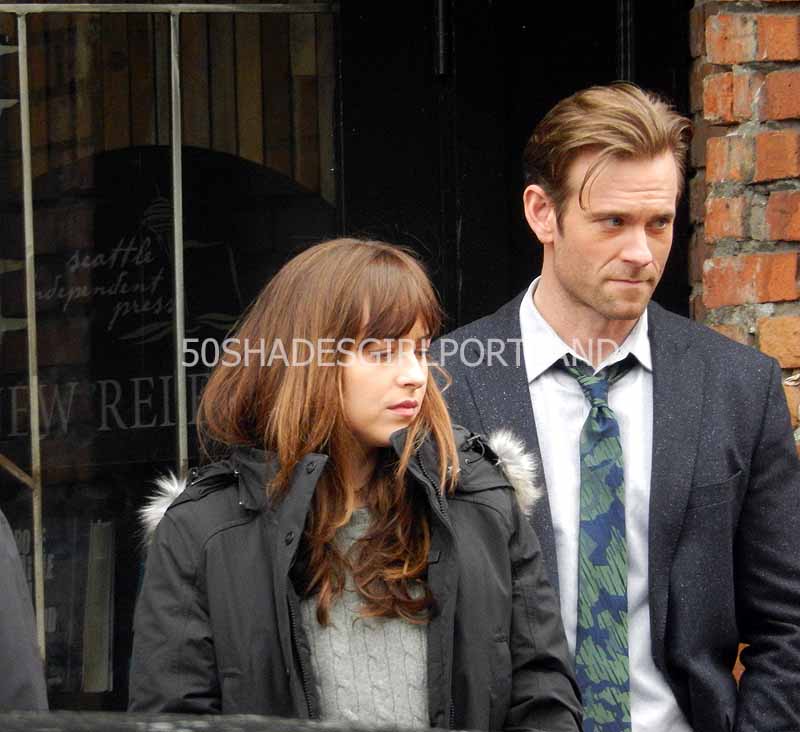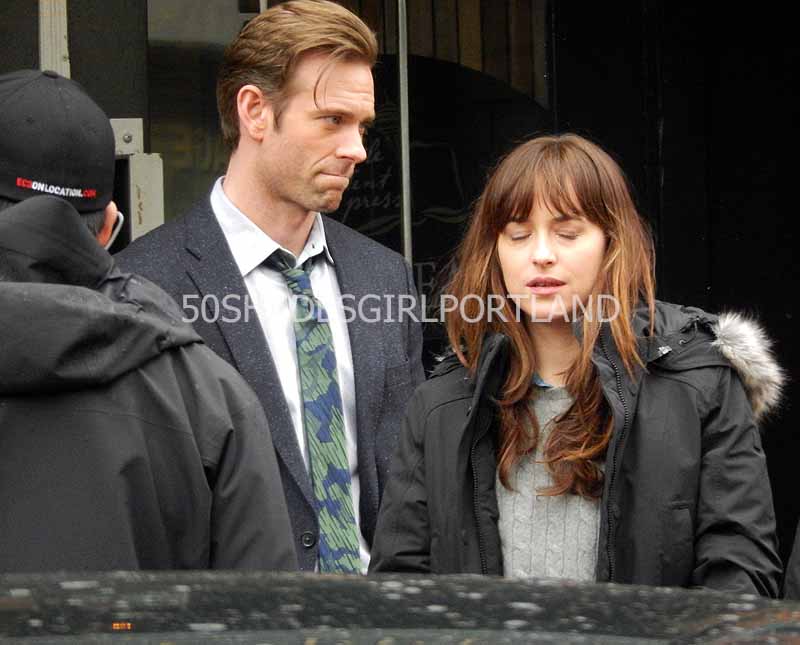 These are with Dakotas stand in: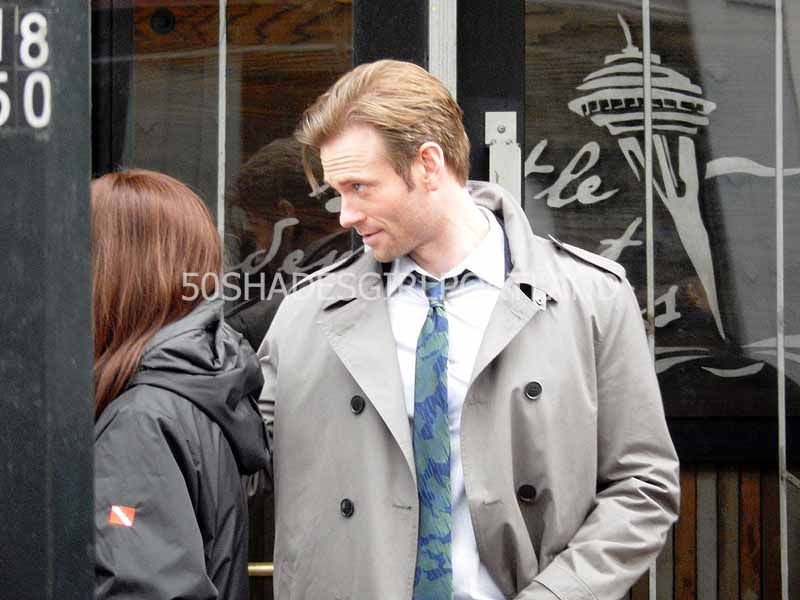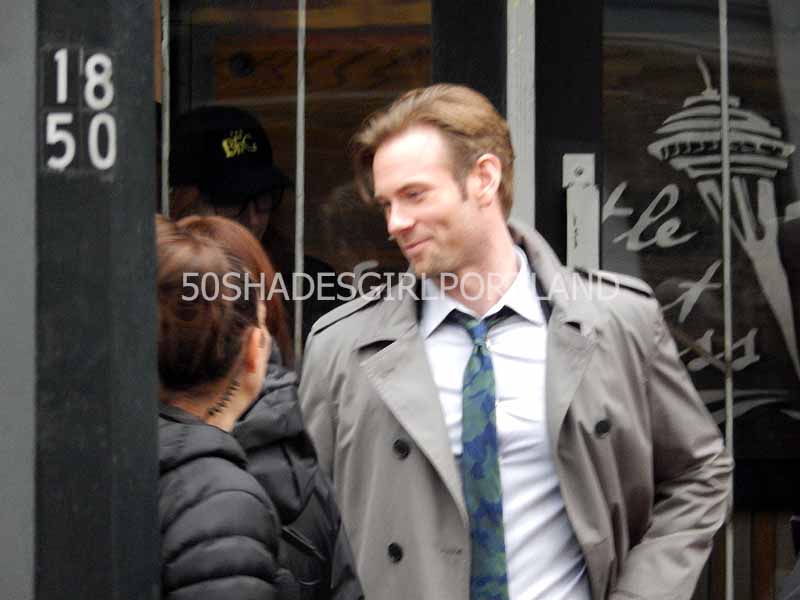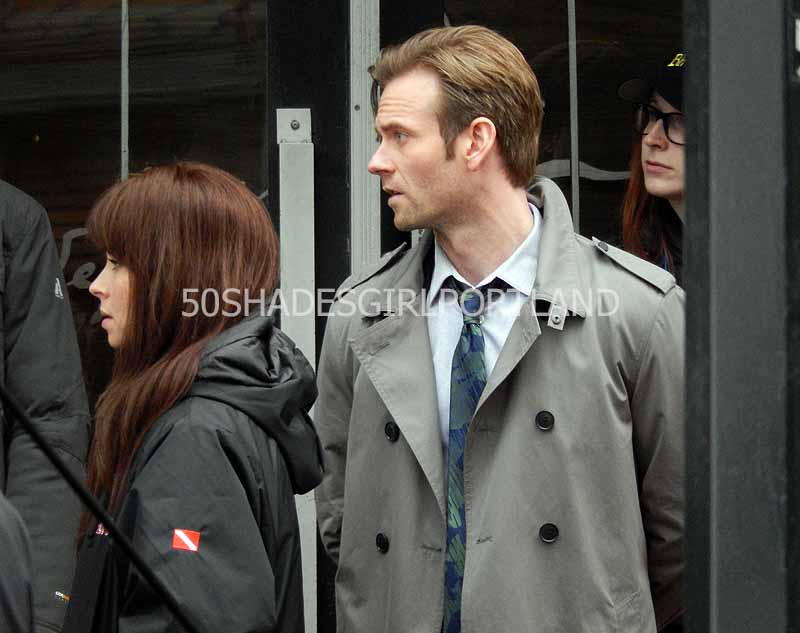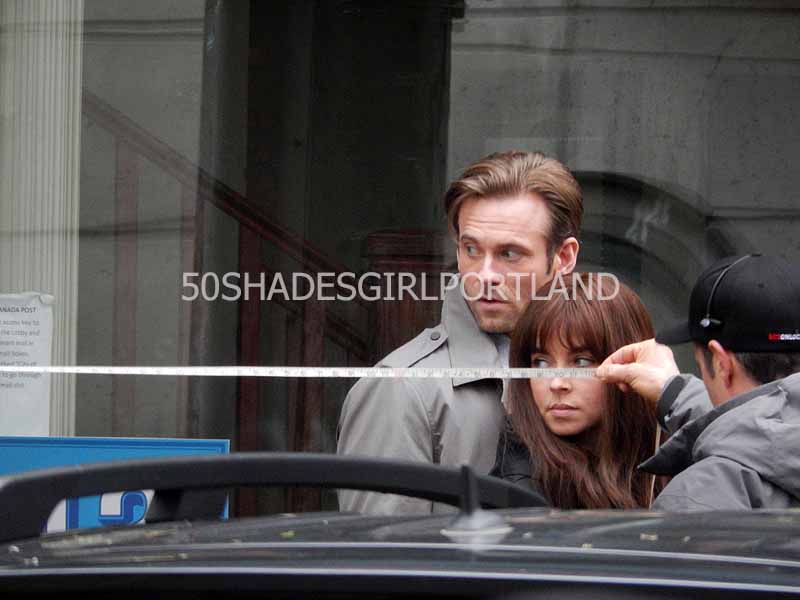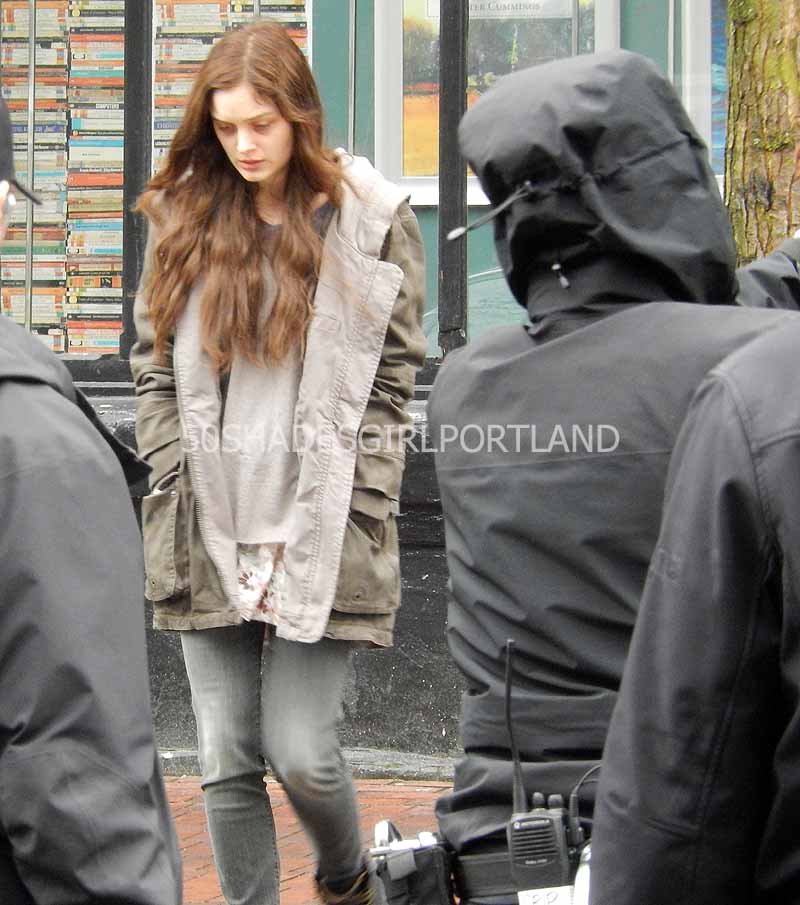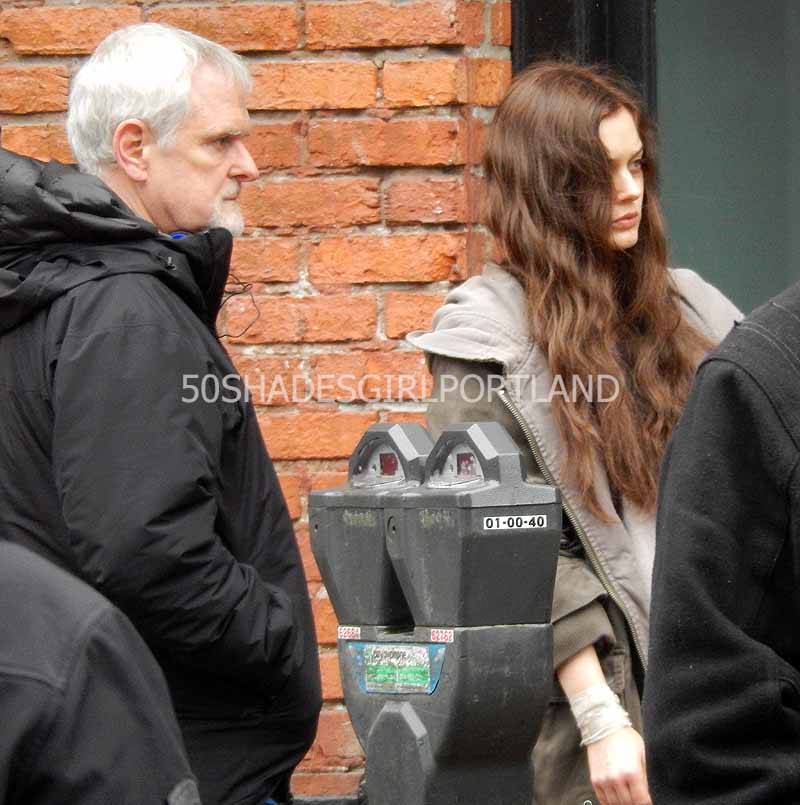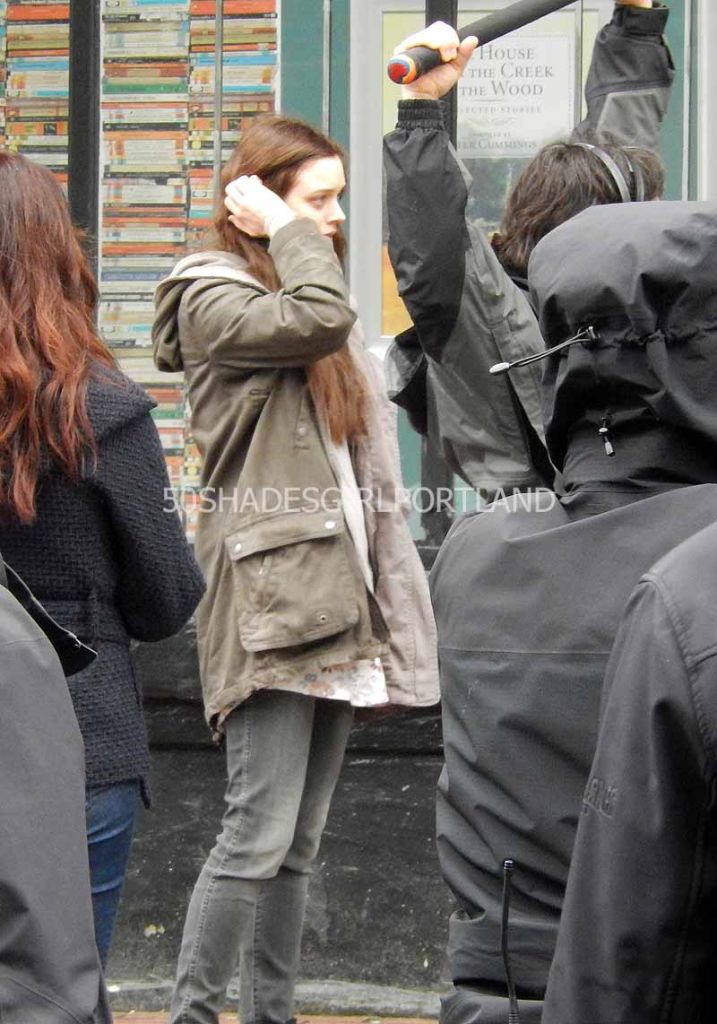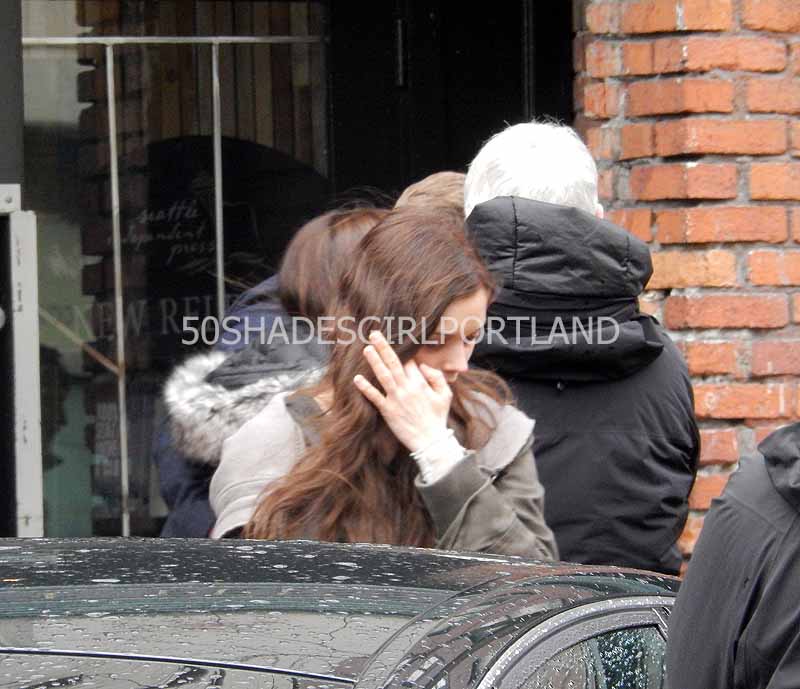 Cinematographer John Schwartzman watching over the scene.