FS DARKER SIP EXTERIOR/ALEXANDER STREET MARCH 1 Actors/Production People Pt. 1/3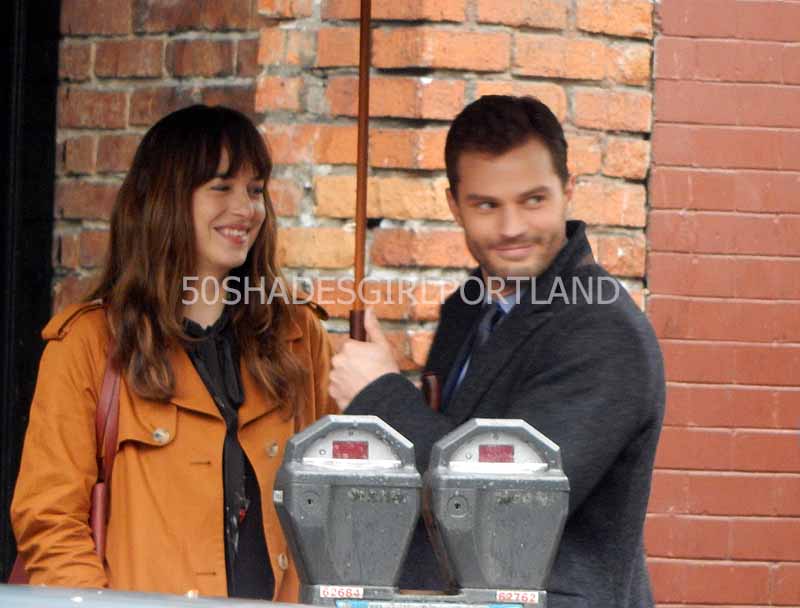 Today was the first full day of filming for Darker to take place in a public outdoor location and it proved to be an amazing day. The weather was cold and raining hard off and on all day. It didn't seem to deter the filming which took place from around 8 am till at least 5 pm. The morning started with several trucks parked along the streets in gastown near Alexander Street and Columbia Street. Once again back in the gastown area of Vancouver because of its resemblance to downtown Seattle. They filmed three different scenes today along the south side of Alexander Street. Because today was the first outdoors day for Jamie and Dakota there was a crowd of photographers and fans all day long.
This first post is mostly about the actors and production people who were involved with the filming today. Jamie Dornan, Dakota Johnson and Max Martini were the actors involved filming today. E. L James was on set on her own today. I also was able to watch at work director James Foley, Cinematographer John Schwartzman and Production Designer Nelson Coates and saw in passing Costume Designer Shay Cudliffe.
It was definitely very cool to see how the production flowed through the day from one scene to the next. There were several meeting of the minds with James Foley and John Schwartzman between the scenes, with their crews to map out their next moves for the next scene. From that it went to the meetings of James Foley with the actors and on to rehearsals and filming. Here's a few of the many actors and production people that are bringing Darker to the big screen.
More from March 1 here. and here.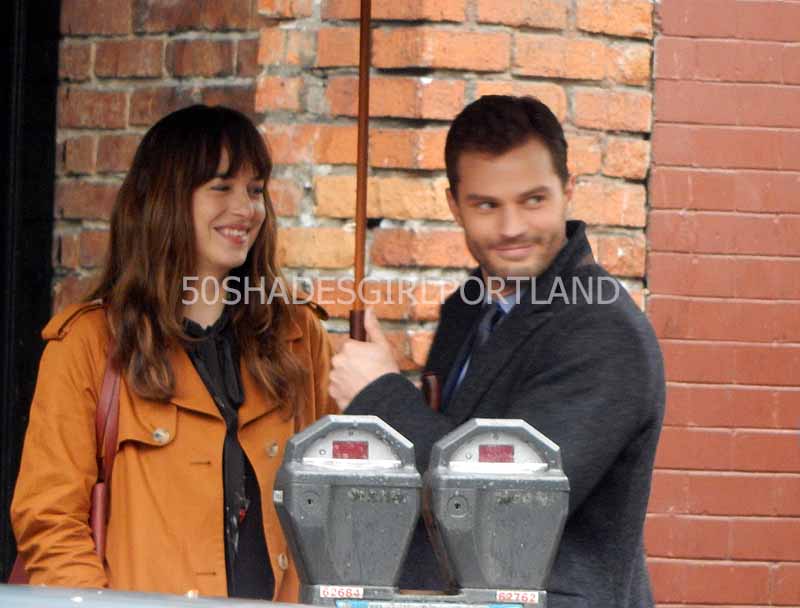 Updated 3/20/2016 new videos: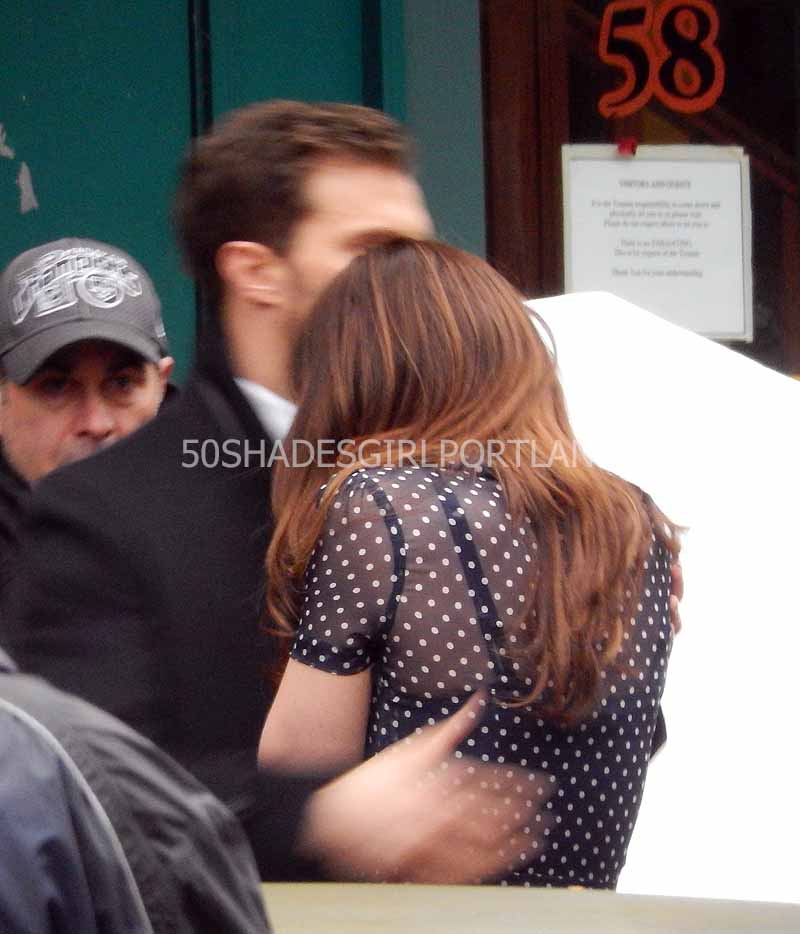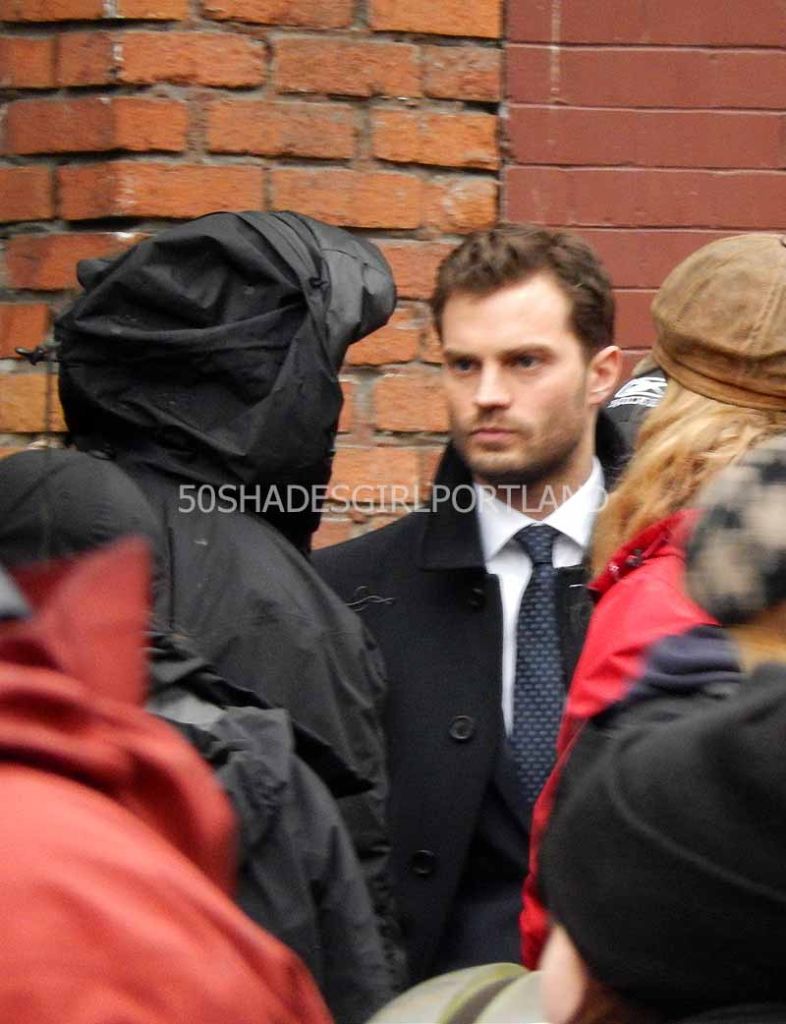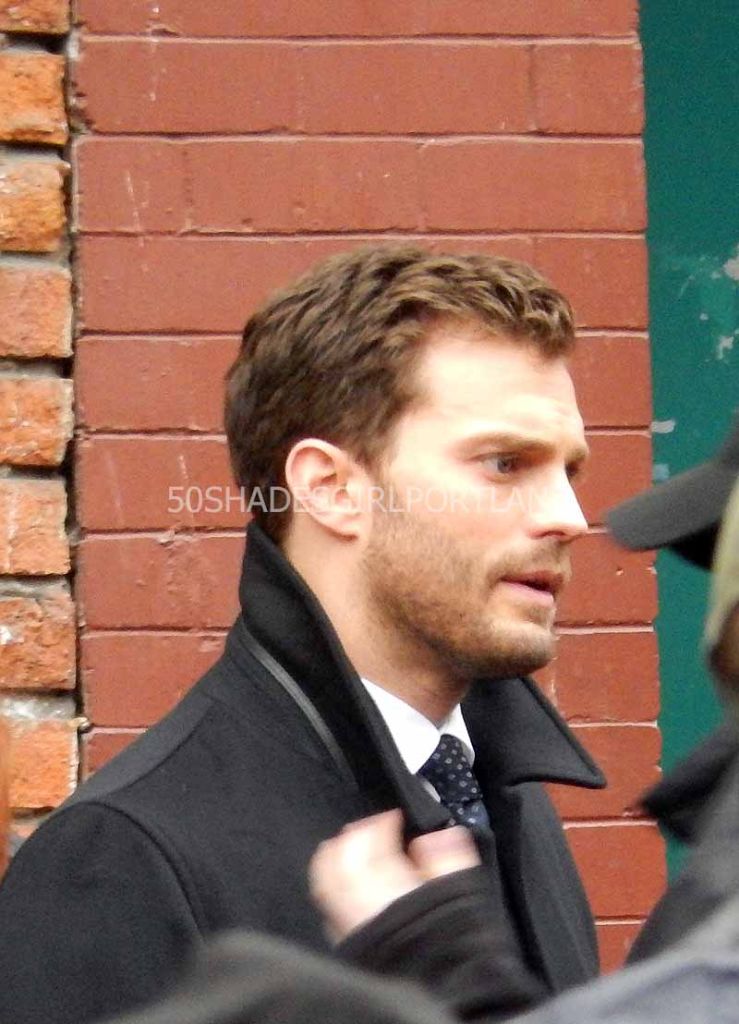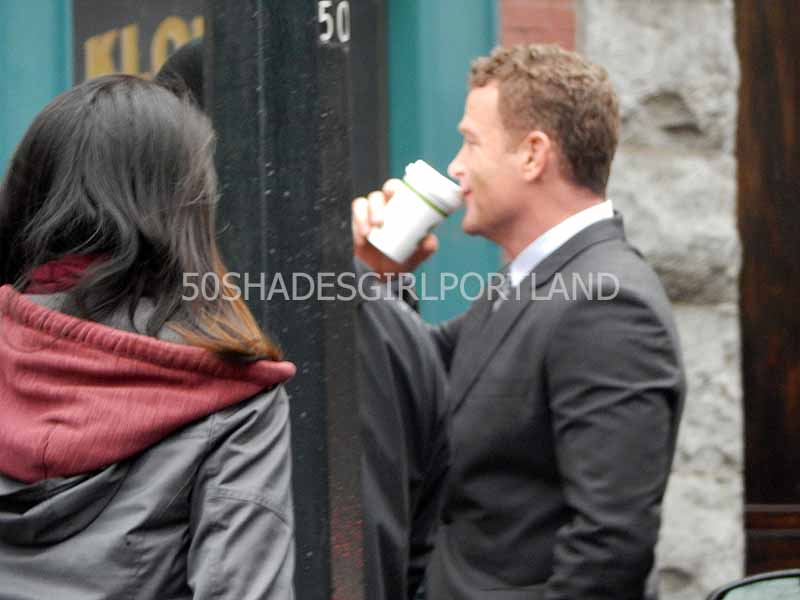 Production Designer Nelson Coates has the best way to communicate.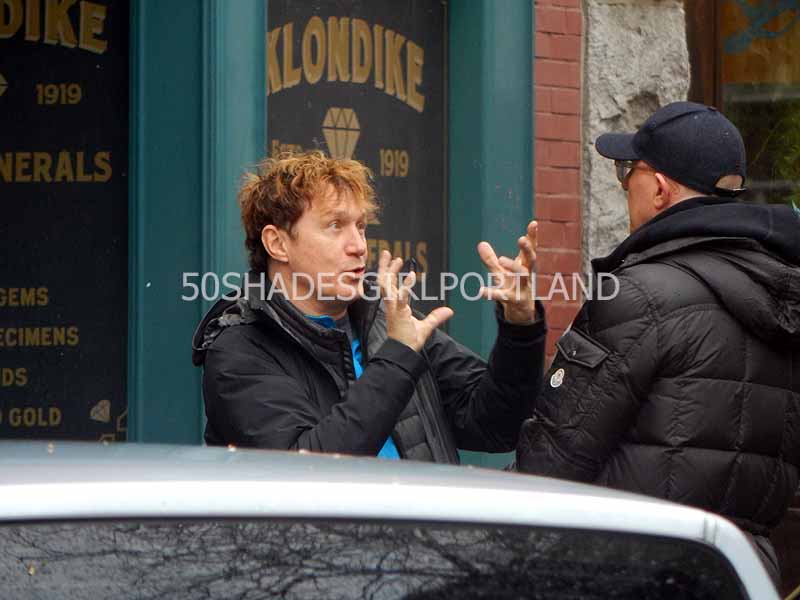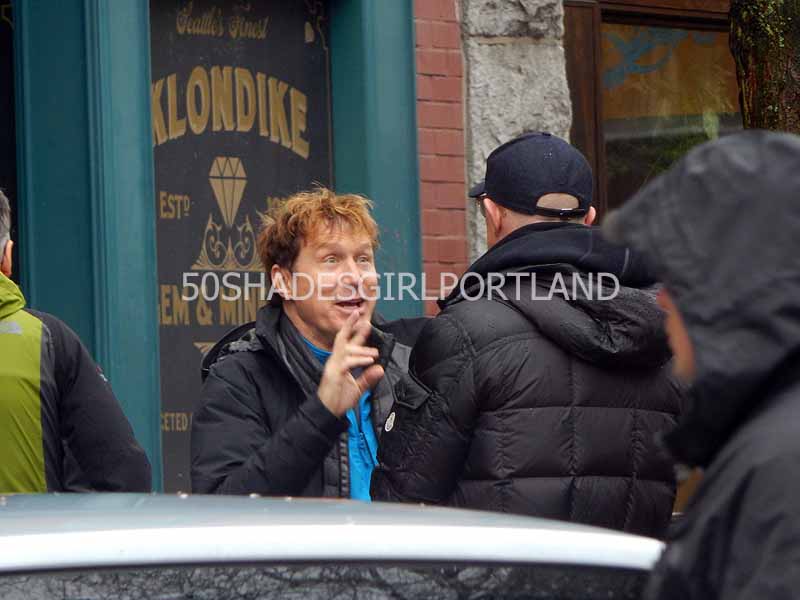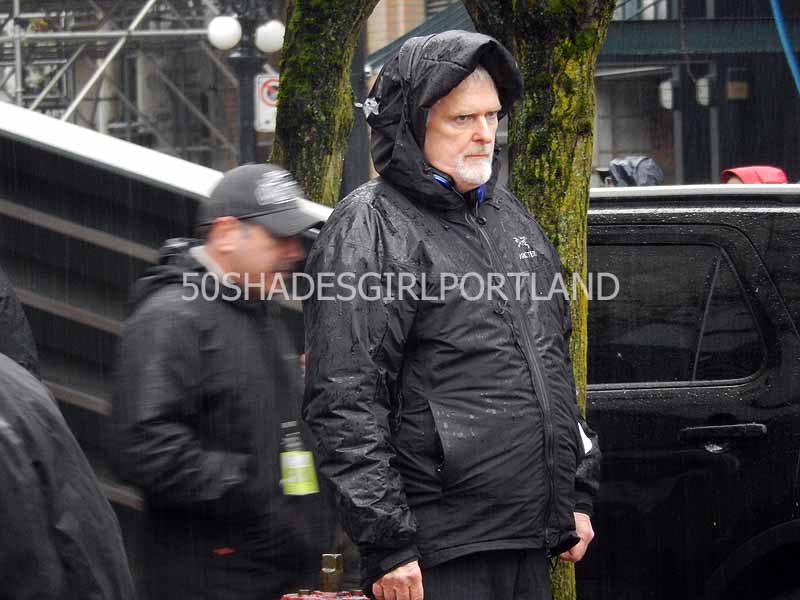 James Foley and E. L. James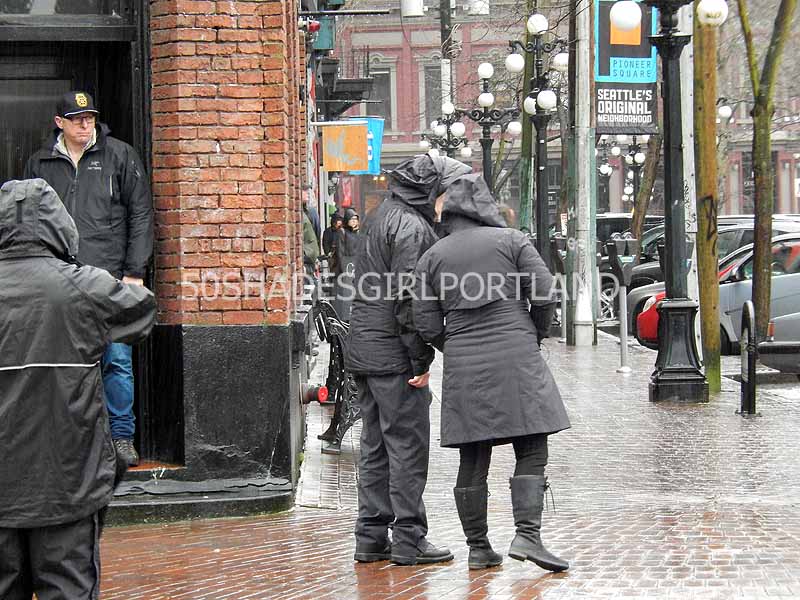 All information and materials contained on this website including text, photos, and logs are for the exclusive property of 50shadesgirlportland.com.  Content cannot be reproduced, distributed, transmitted, displayed or published without consent from the author of the website.