FS DARKER SIP INTERIORS 110 E Cordova Feb. 17 Part 1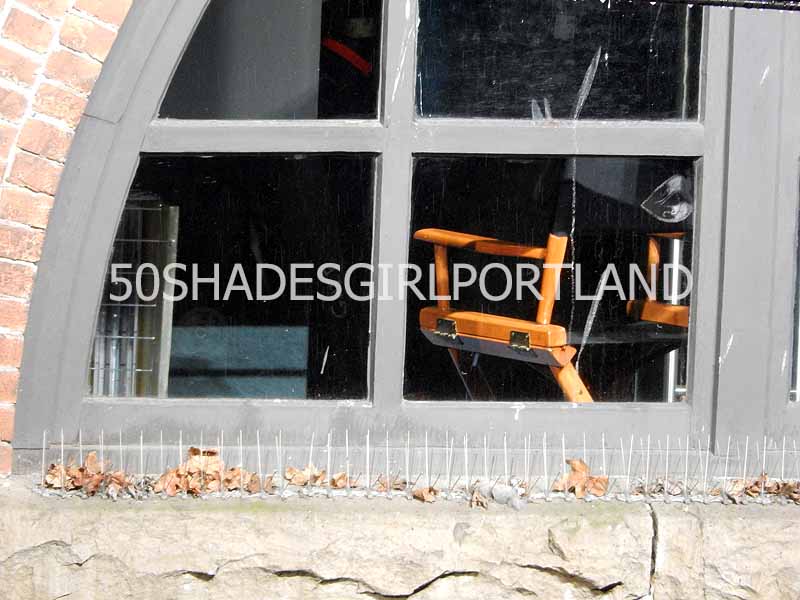 I arrived to the location this morning by 7:30 to await arrivals. When I got there I noticed first thing they had the big screening down and were building it bigger in the street in front of the building. Again this is use for lighting purposes. Once again I was on the sidewalk with the crew and security people who are very nice. They did put together the large screen and raised it over all the windows. While it was down I was able to snap a few photos.
The first arrival I noticed was the mysterious red head woman once again. I snapped a quick photo of her coming in under umbrellas. Next up was Eric Johnson, once again he was shielded with umbrellas probably because of the rain more today. He's so fast its hard to get his photo. The red head woman was only there about 30 minutes and she came out and left. She didnt return while I was there.
Dakotas arrival was once again shielded with the umbrellas and she had her assistants with her. I was able to get a sneaky video under the umbrellas and got the sight of her now famous UGGS.  Whoohoo. I did see her fully yesterday but wasnt able to snap a pic.
Lastly about 9:00 Erica and Niall came by SUV again. They parked and jumped out grabbing their backbacks. I said good morning and she replied and same. I started to take a photo and she put up her hand and ask not to. So didnt do it. I did get a pic of them walking away on the sidewalk towards the entrance.
For Today: No Michael Delucca, No Jamie Dornan yet.
You read more about the new FS Darker Freed Costume Director Shay Cunliffe here. As I was leaving they were bringing in the large trailer once again for costume changes.
When Dakota arrives she is very shielded with umbrellas, but I did get this fun video this morning:
More of filming at SIP Interiors and exteriors can be seen here.

This video is of them listing this huge screening for cover the windows: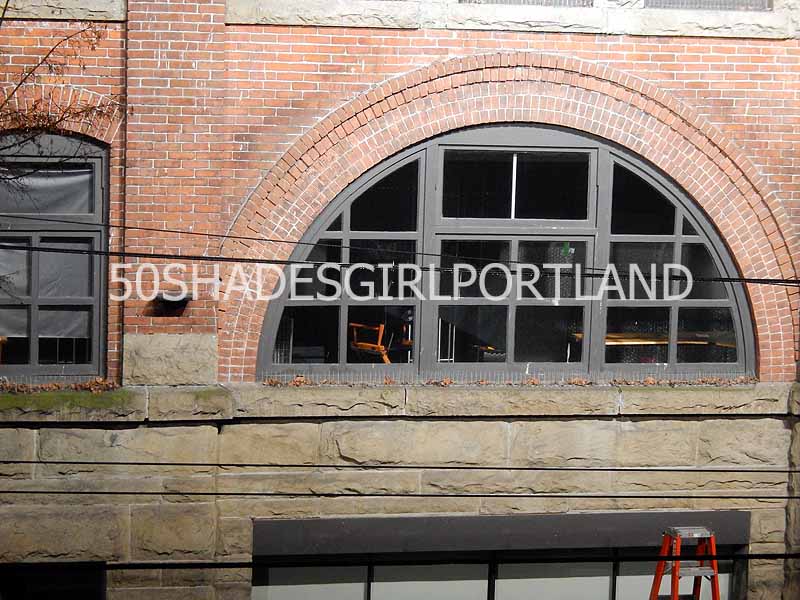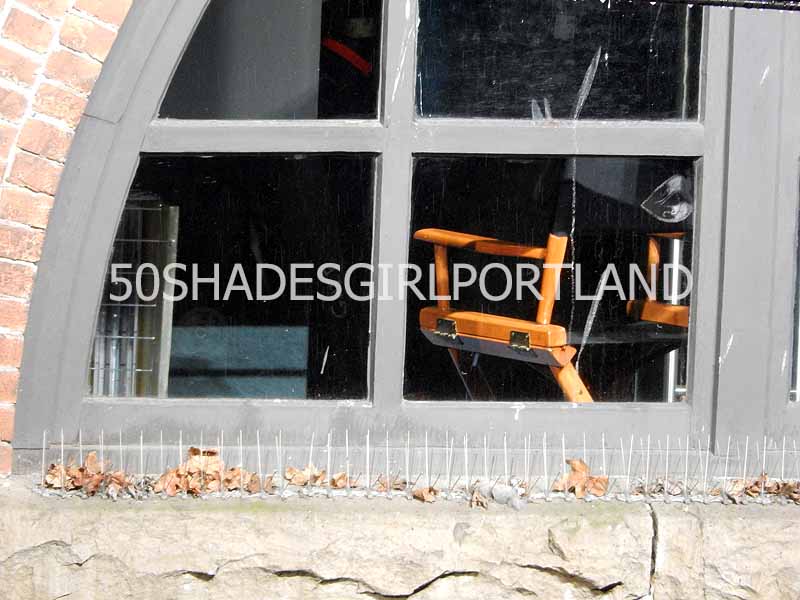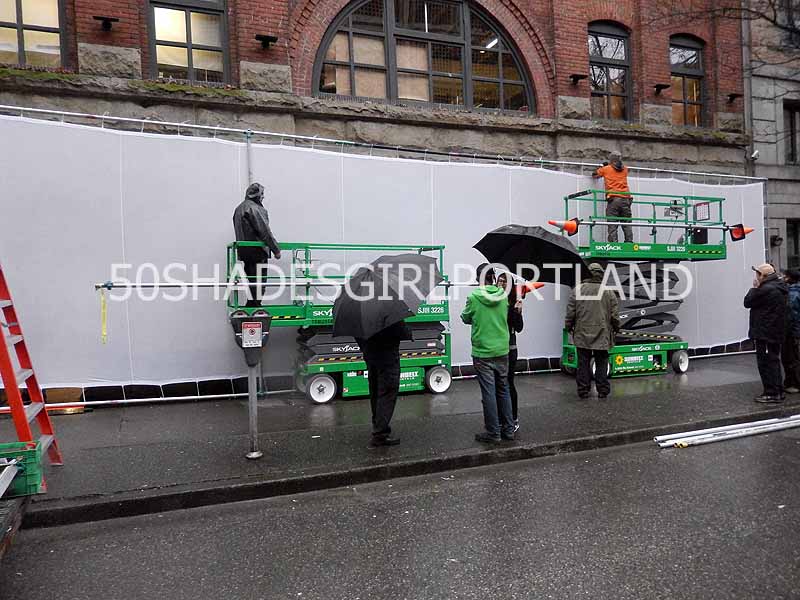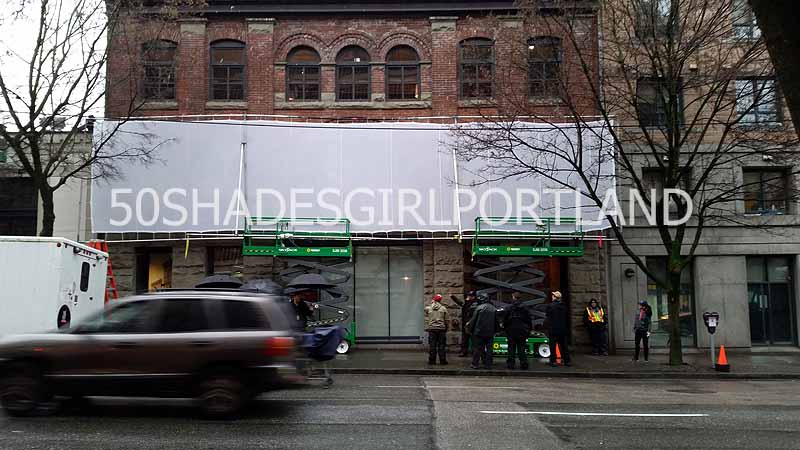 Erika and Niall arriving: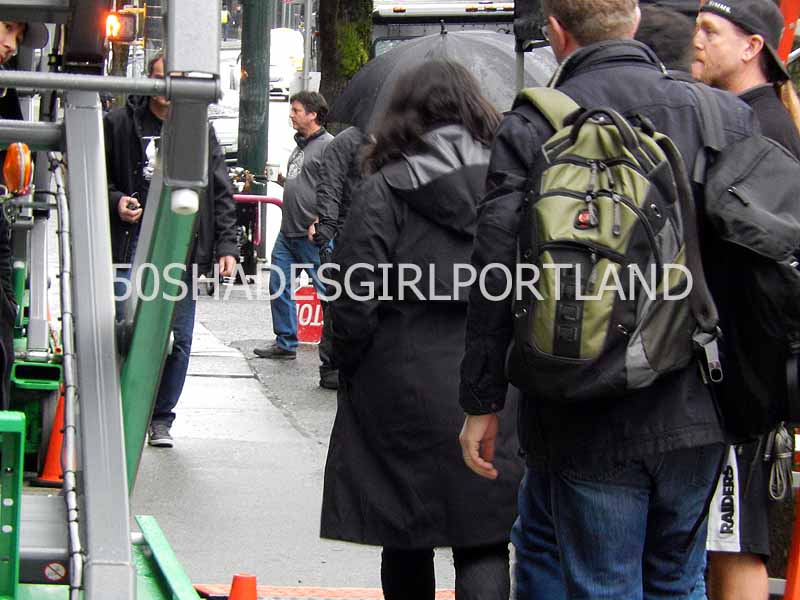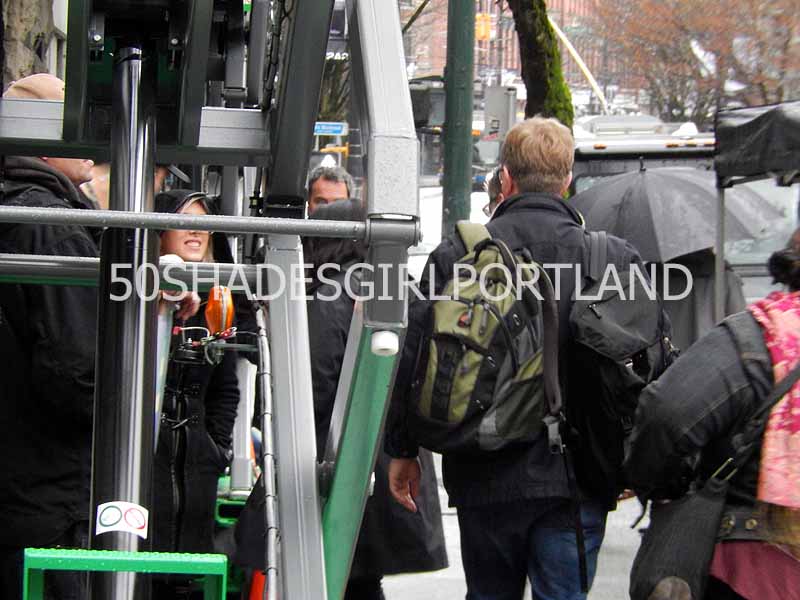 The mystery woman on the left: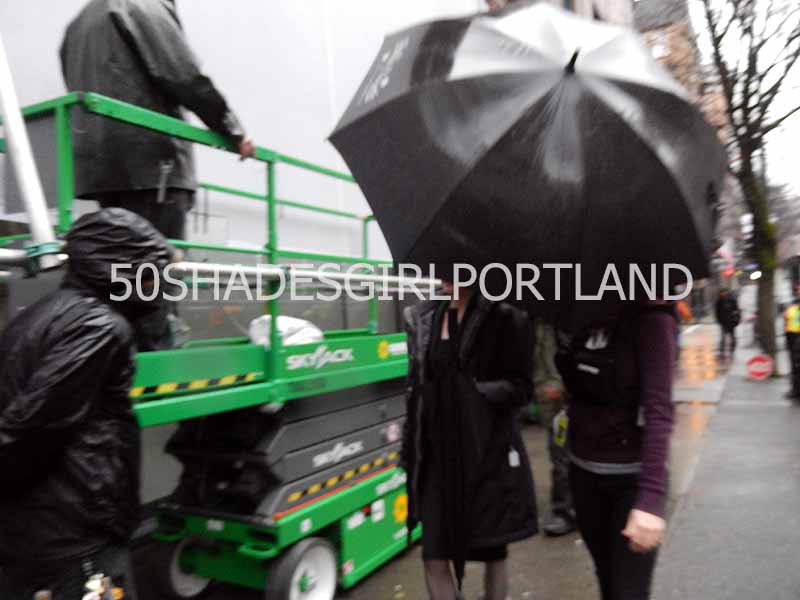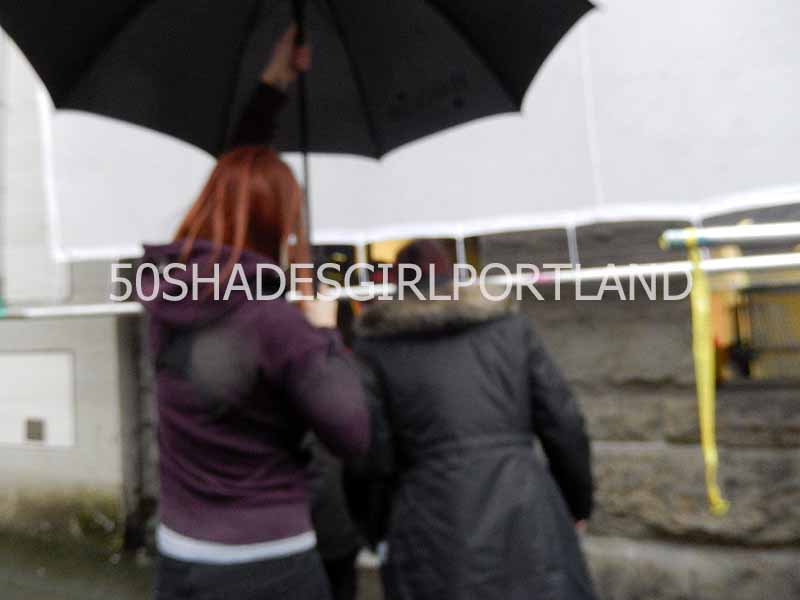 Eric Johnson