Fifty Shades Freed Featured in Saks Fifth Avenue Windows NYC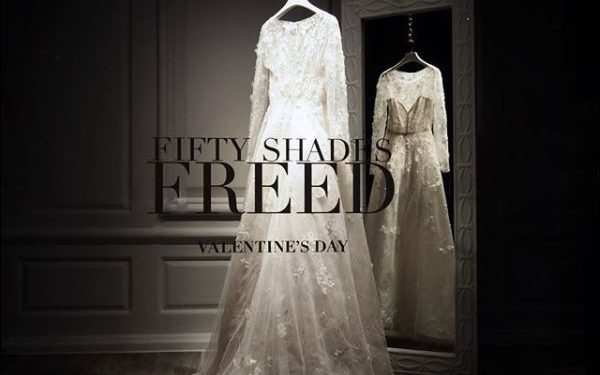 These are such beautifully done windows in NYC at Saks Fifty Avenue. They all feature Fifty Shades Freed and some gorgeous pieces of clothing. The wedding dress is either like Anastasias or very close. I love how they brought in the white roses and chandeliers for the wedding look. Plus those hanging ropes and implements that look like they could be in the Red Room. When I visited NYC last may it was Saks who was carrying the new Gucci Bloom that Dakota was featured with. Its a lovely store to visit.
These were all featured online at the Instagram account for Saks.