Fifty Shades Freed Saks Fifth Avenue in Los Angeles CA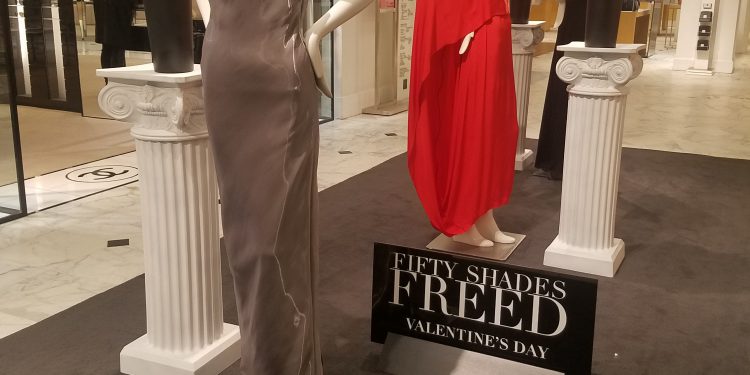 I had the fun pleasure today to visit the Saks Fifty Avenue store in Los Angeles, California. They had several of their windows dressed for Fifty Shades Freed similar to what was done in NYC. The store sits along Wilshire Blvd. near trendy Rodeo Drive in LA. All of their windows facing Wilshire Blvd. were marked with Fifty Shades Freed and had similar clothing to what was featured in NYC.
I had the chance to see 2 of the window dressers finishing the decorating of the windows and also had the opportunity to speak to them afterward. They told me that the clothing featured here is similar to what is featured in NYC. None of the clothing is directly from the movie. Tonight a professional photographer was arriving to take photos of the windows for distribution through Saks Fifth Avenue. So look for more photos to come out soon.  They also had a small display inside the store with several outfits included. Thank you to Saks Fifth Avenue.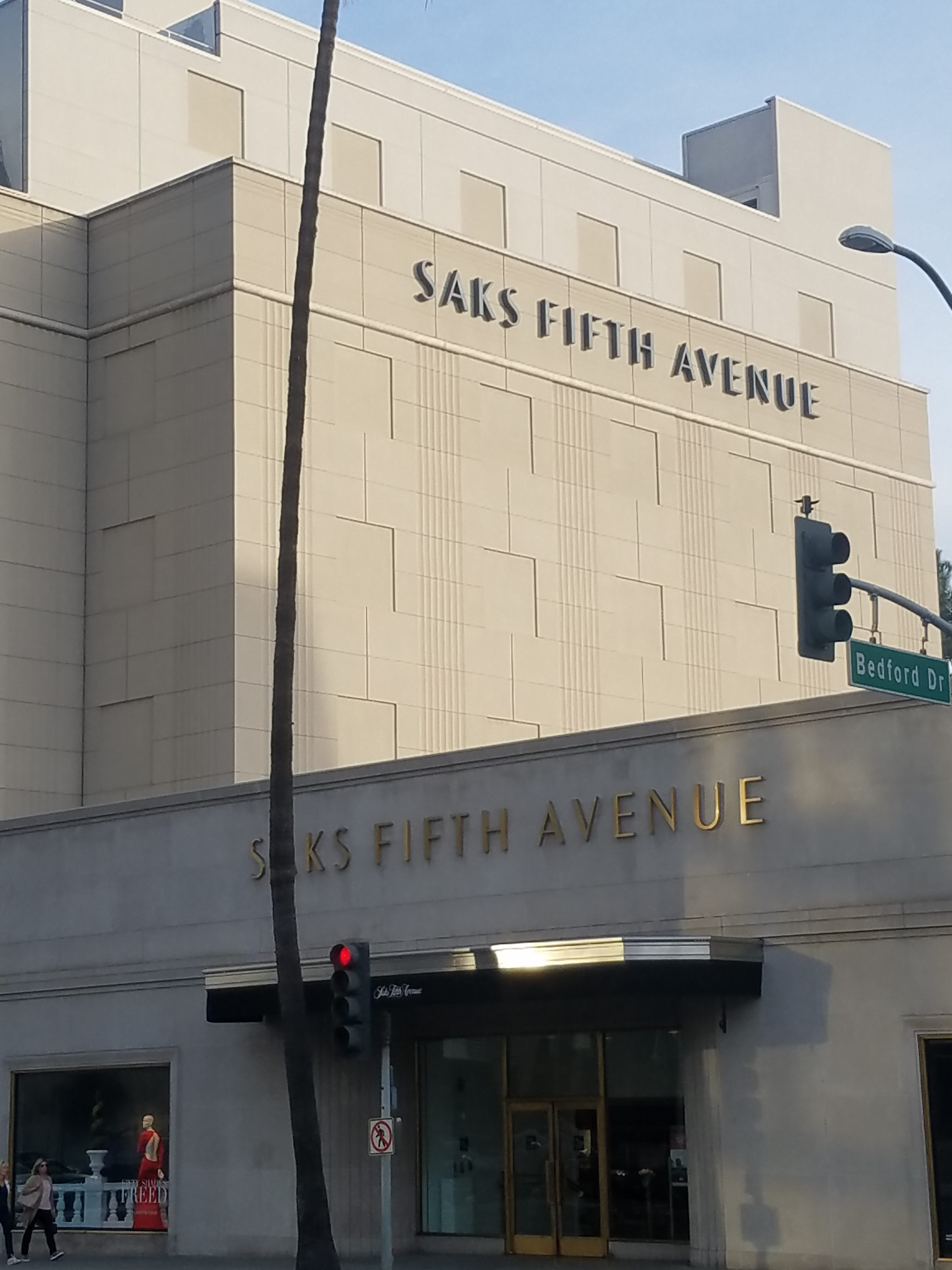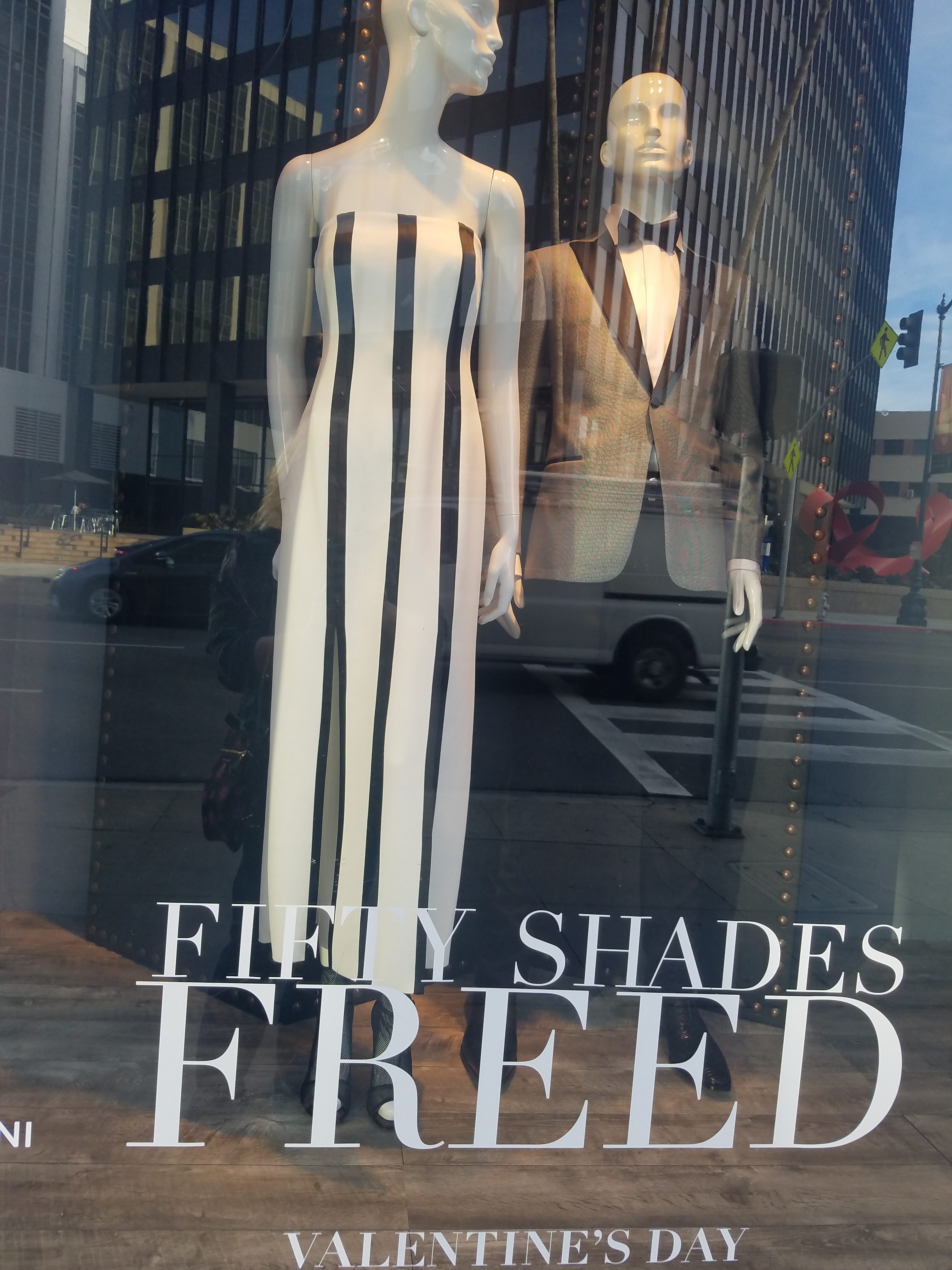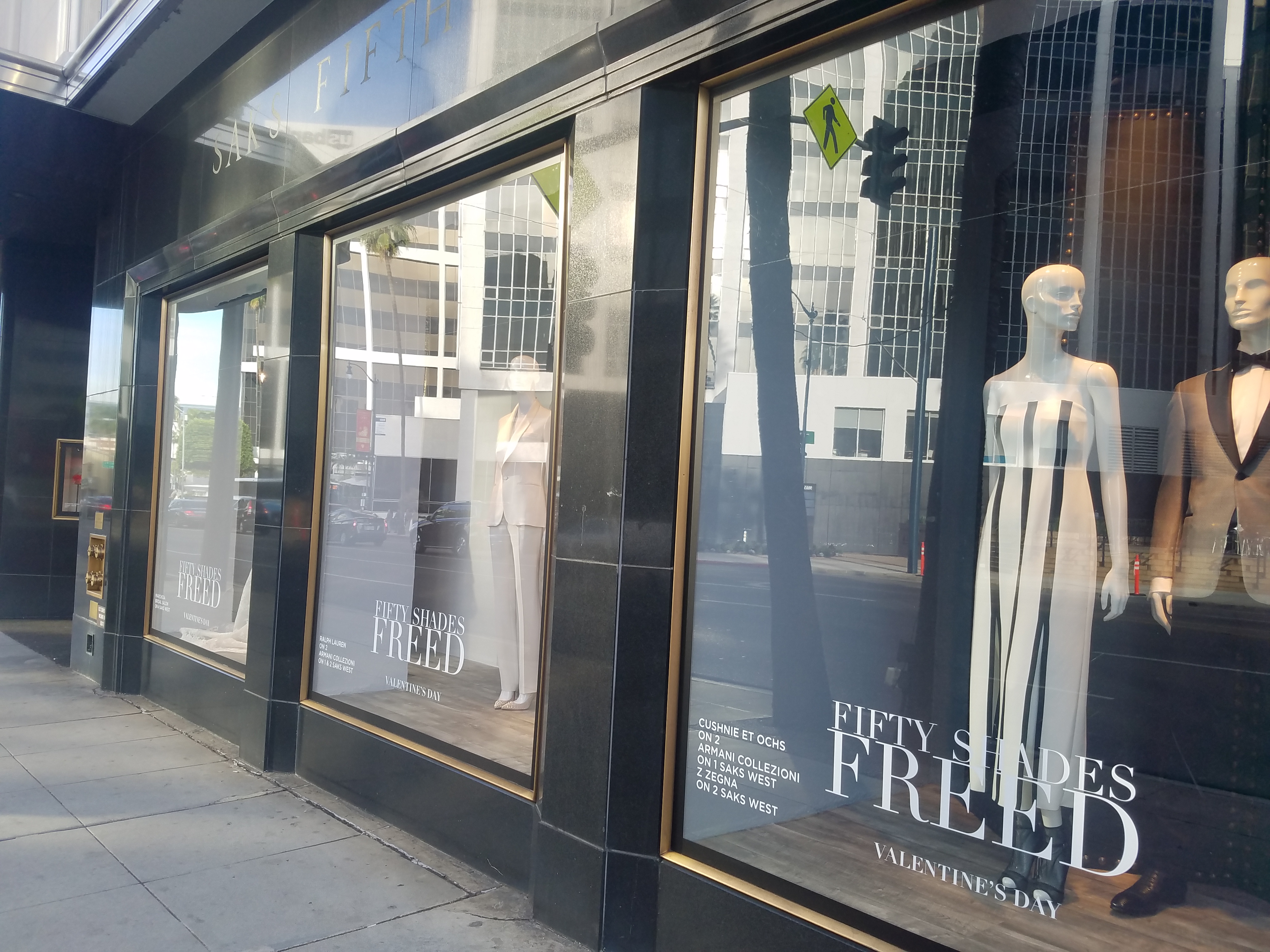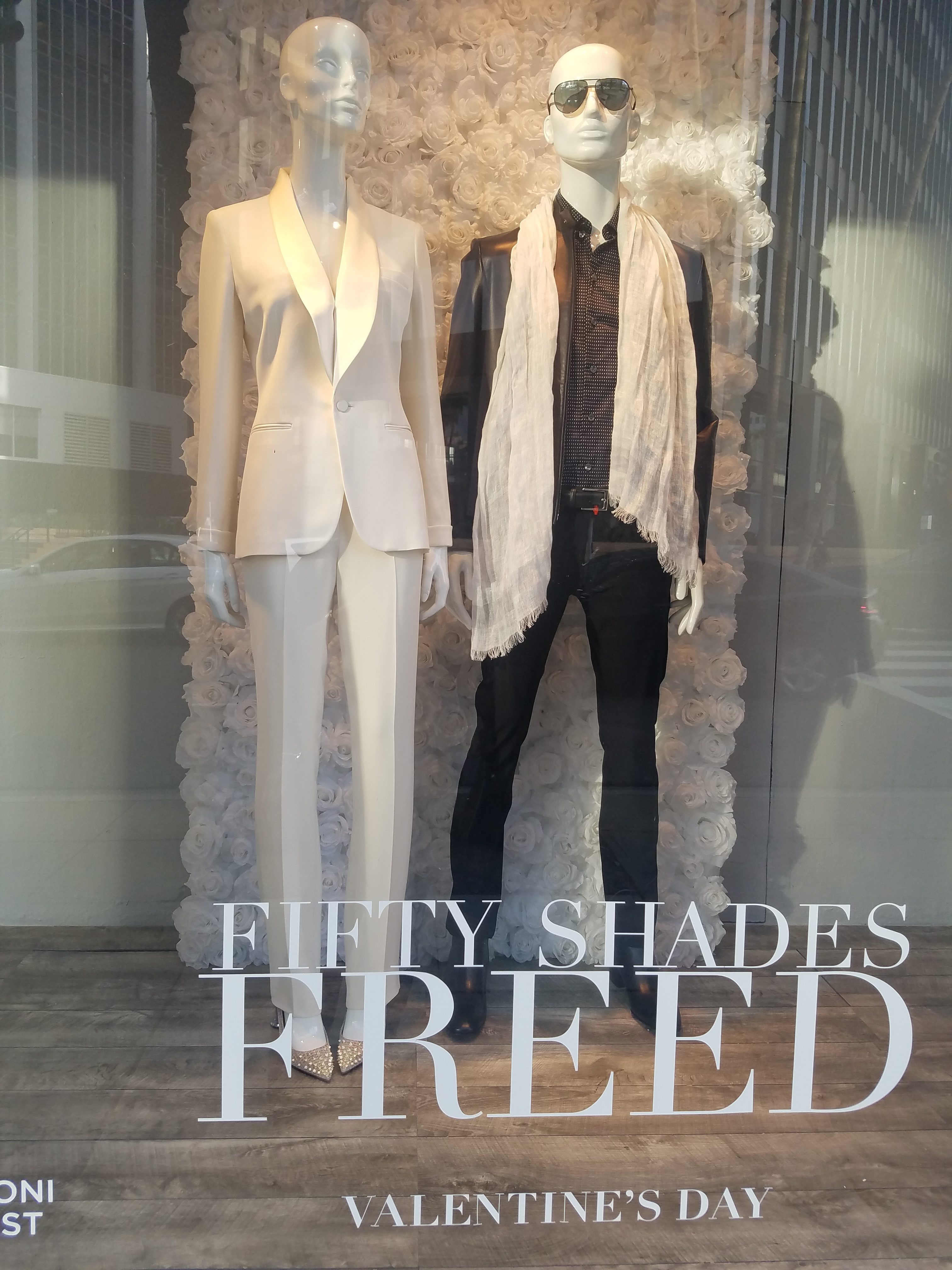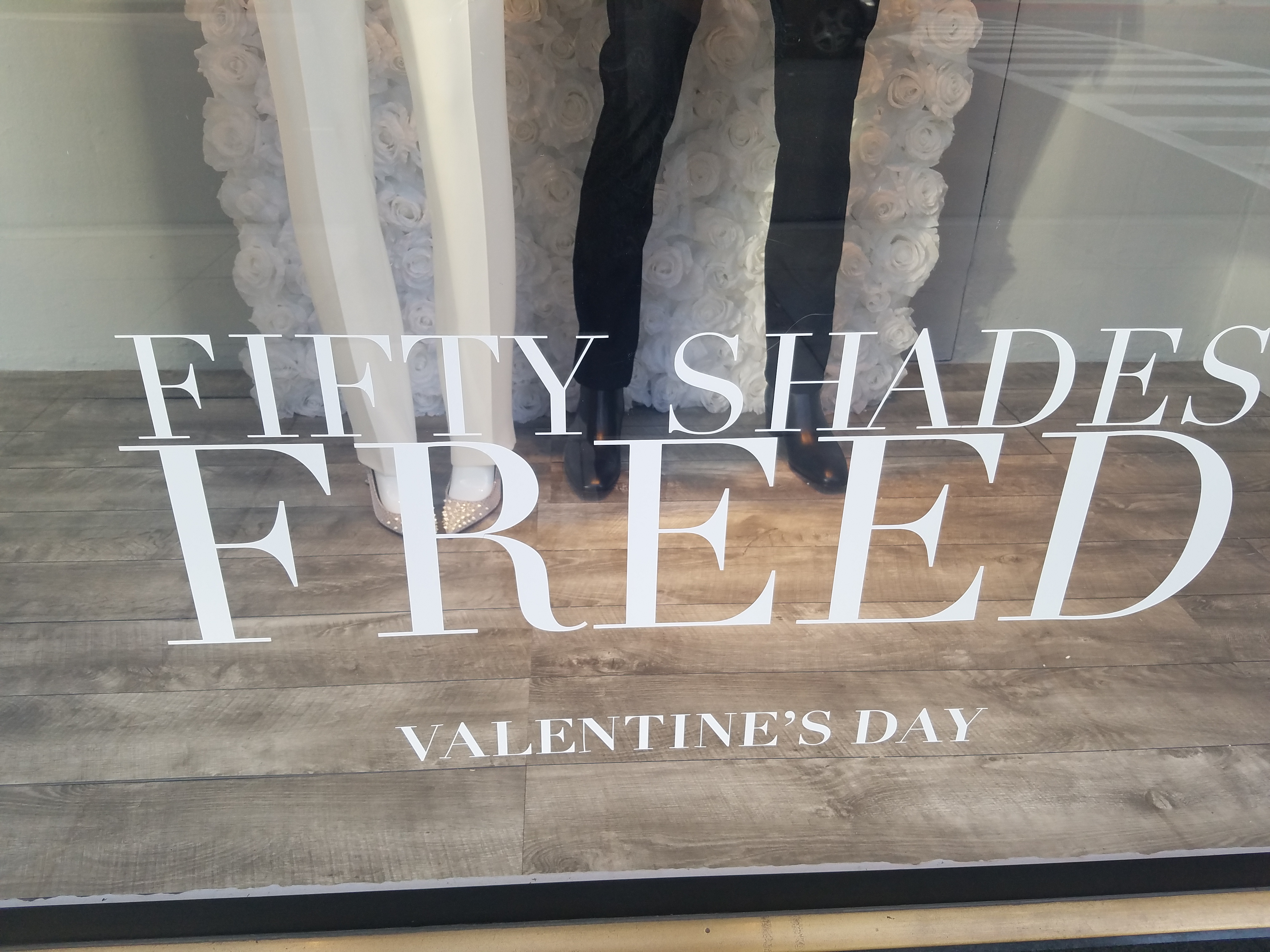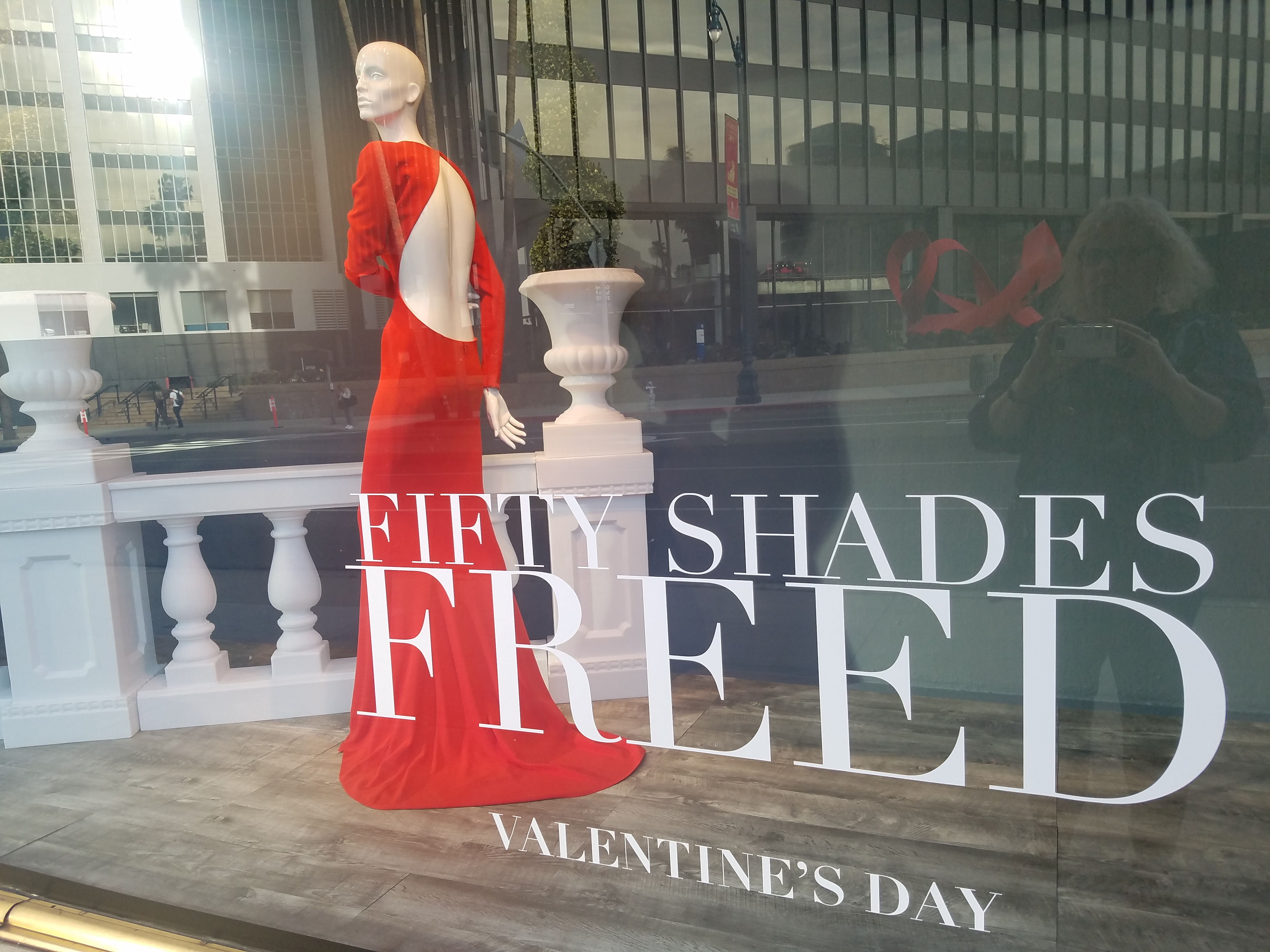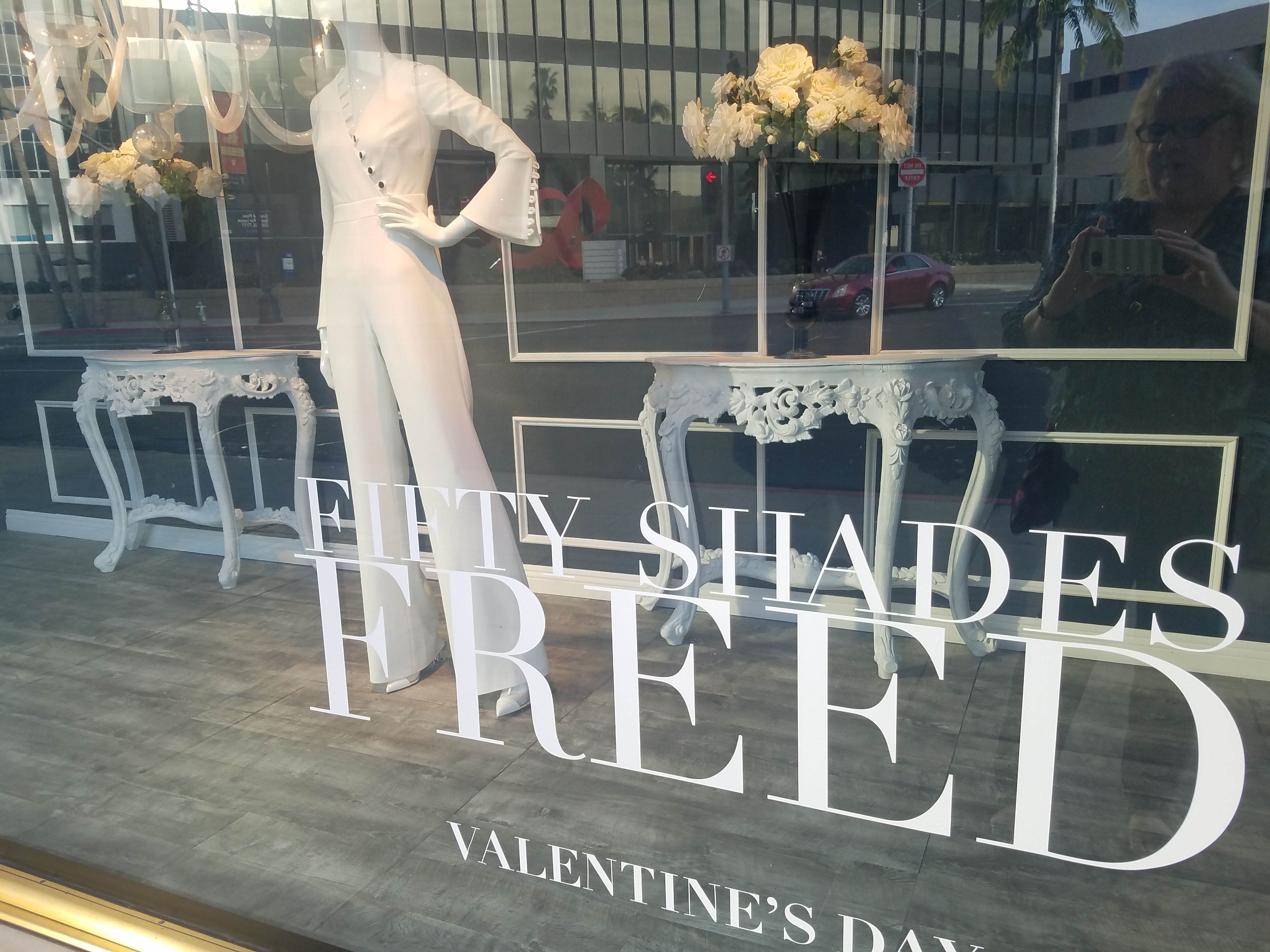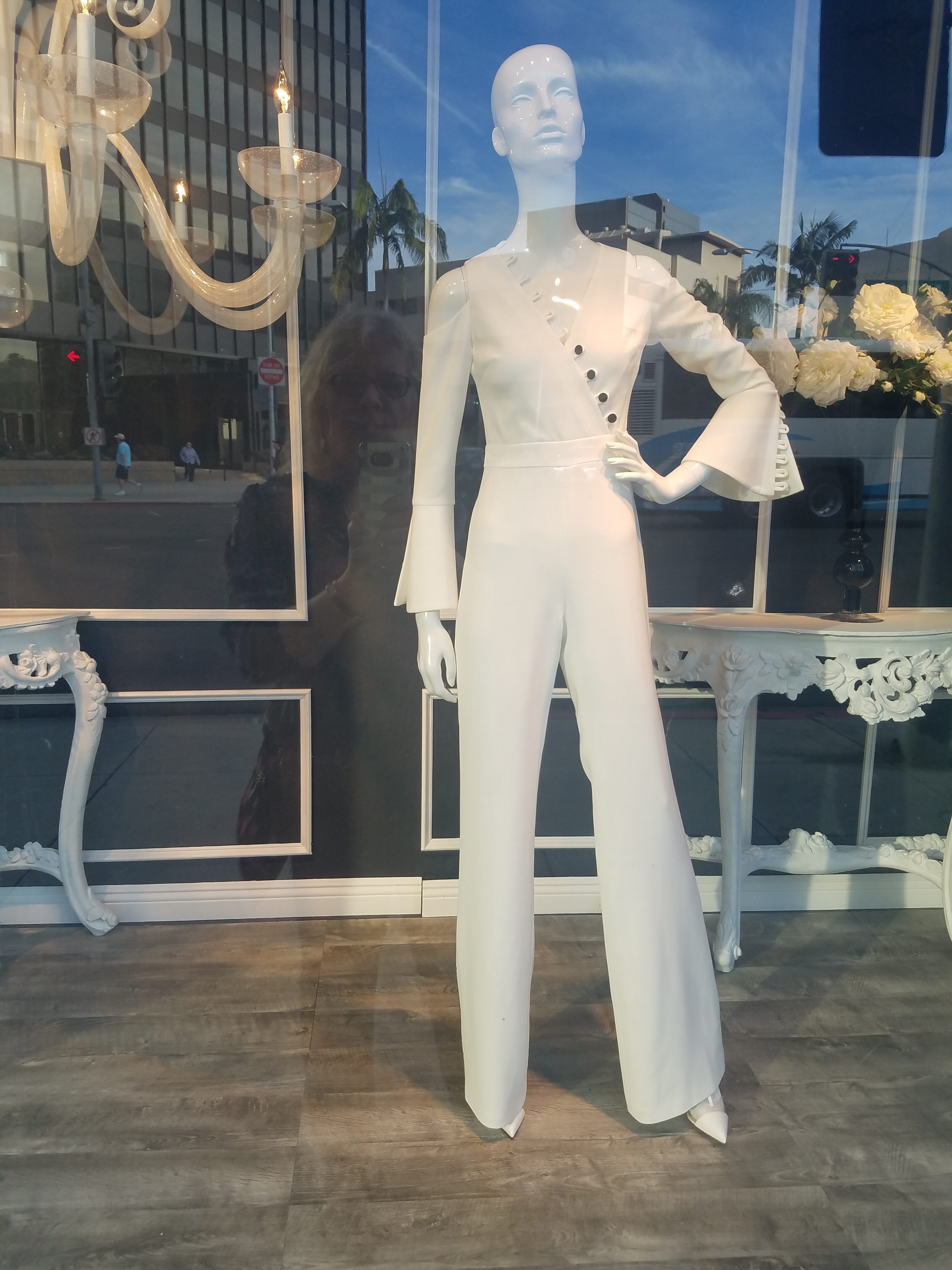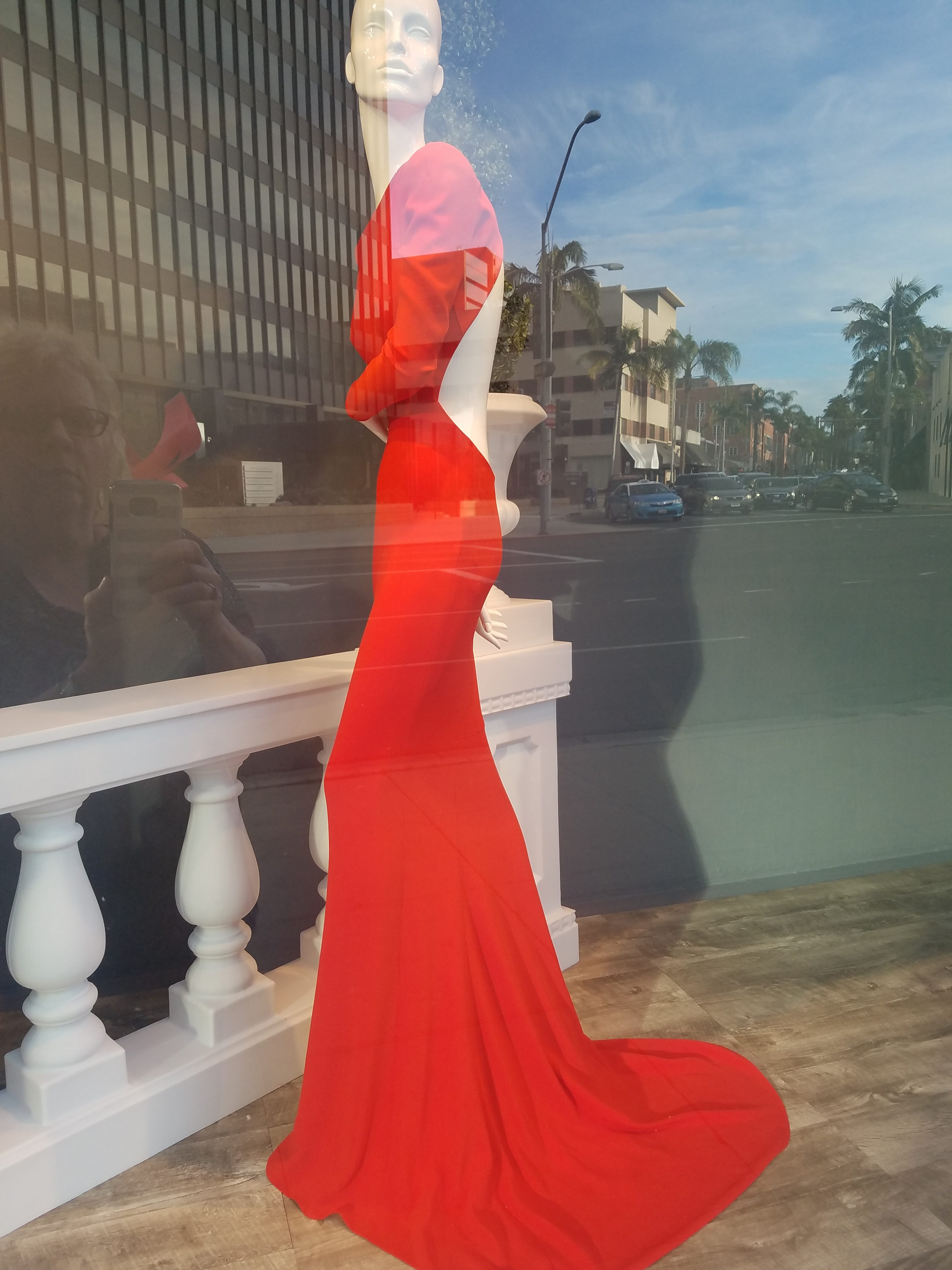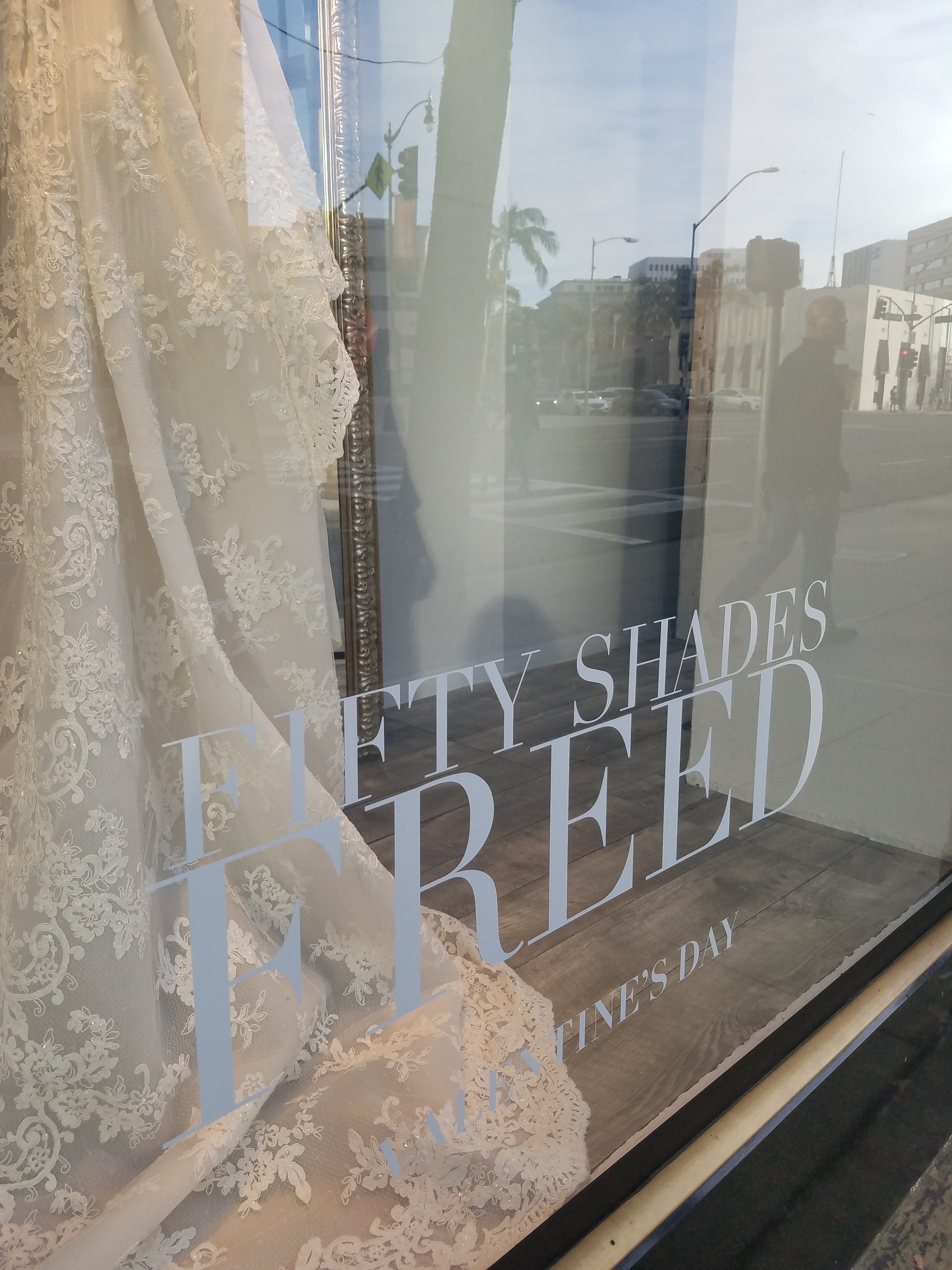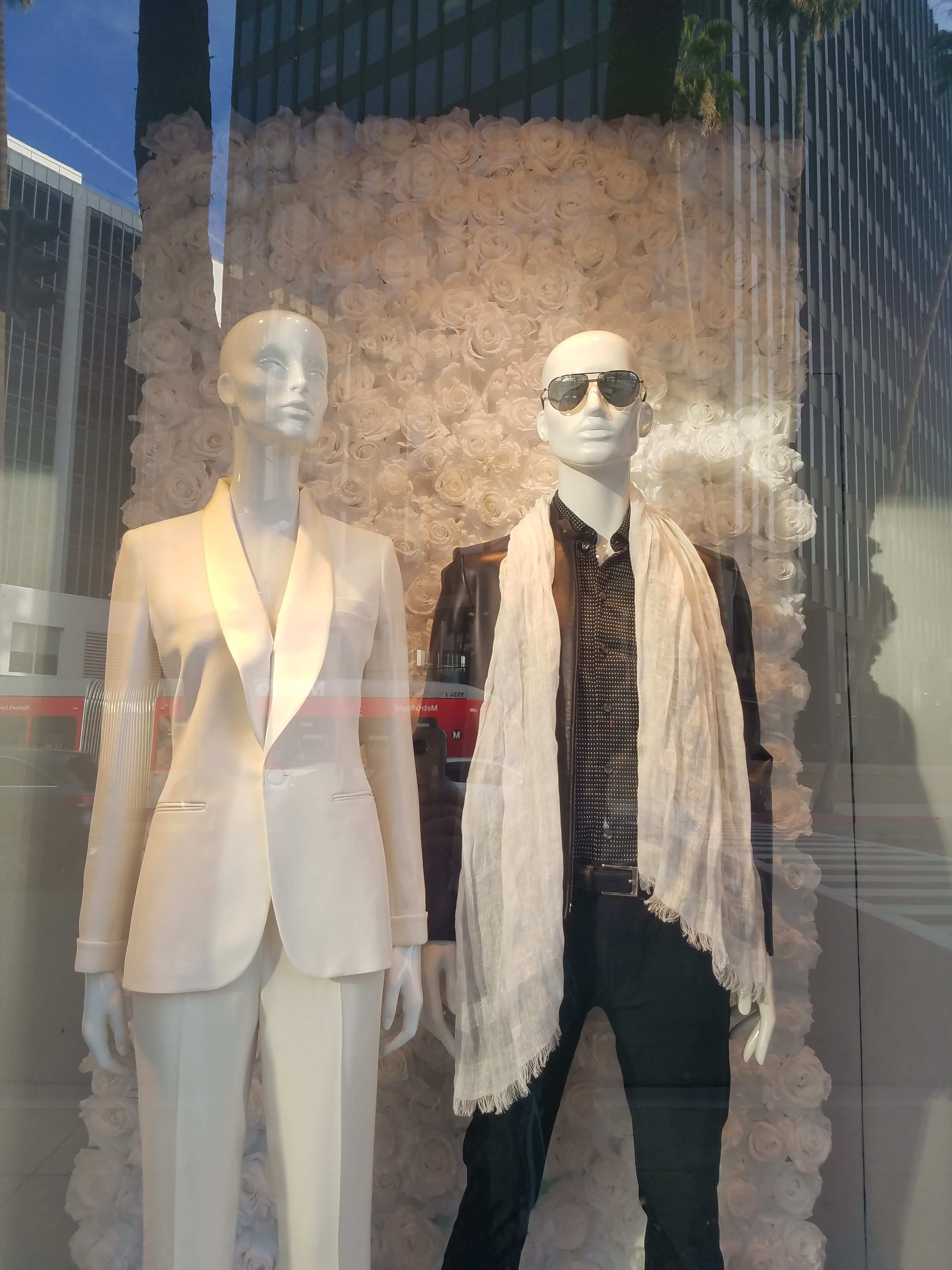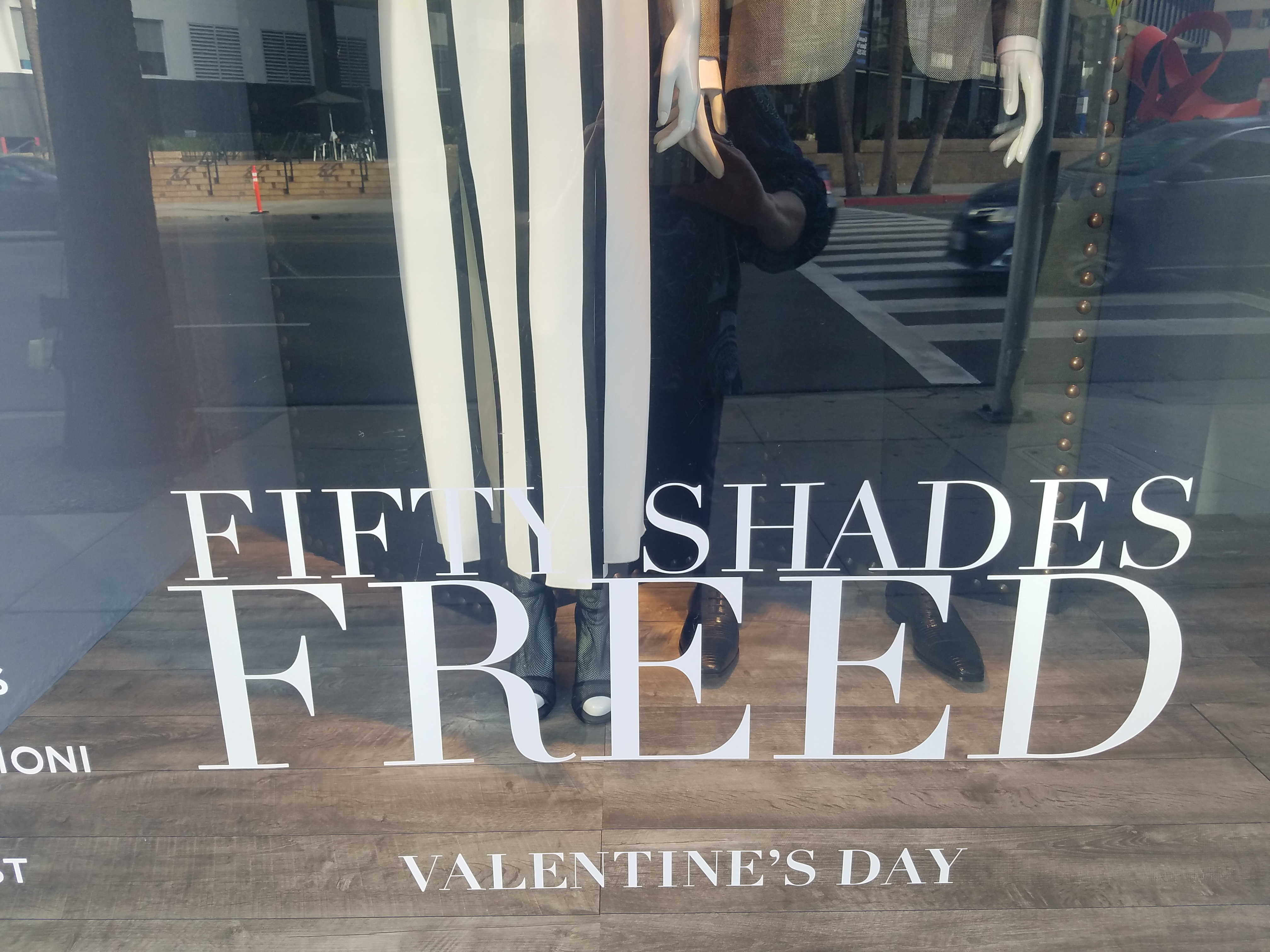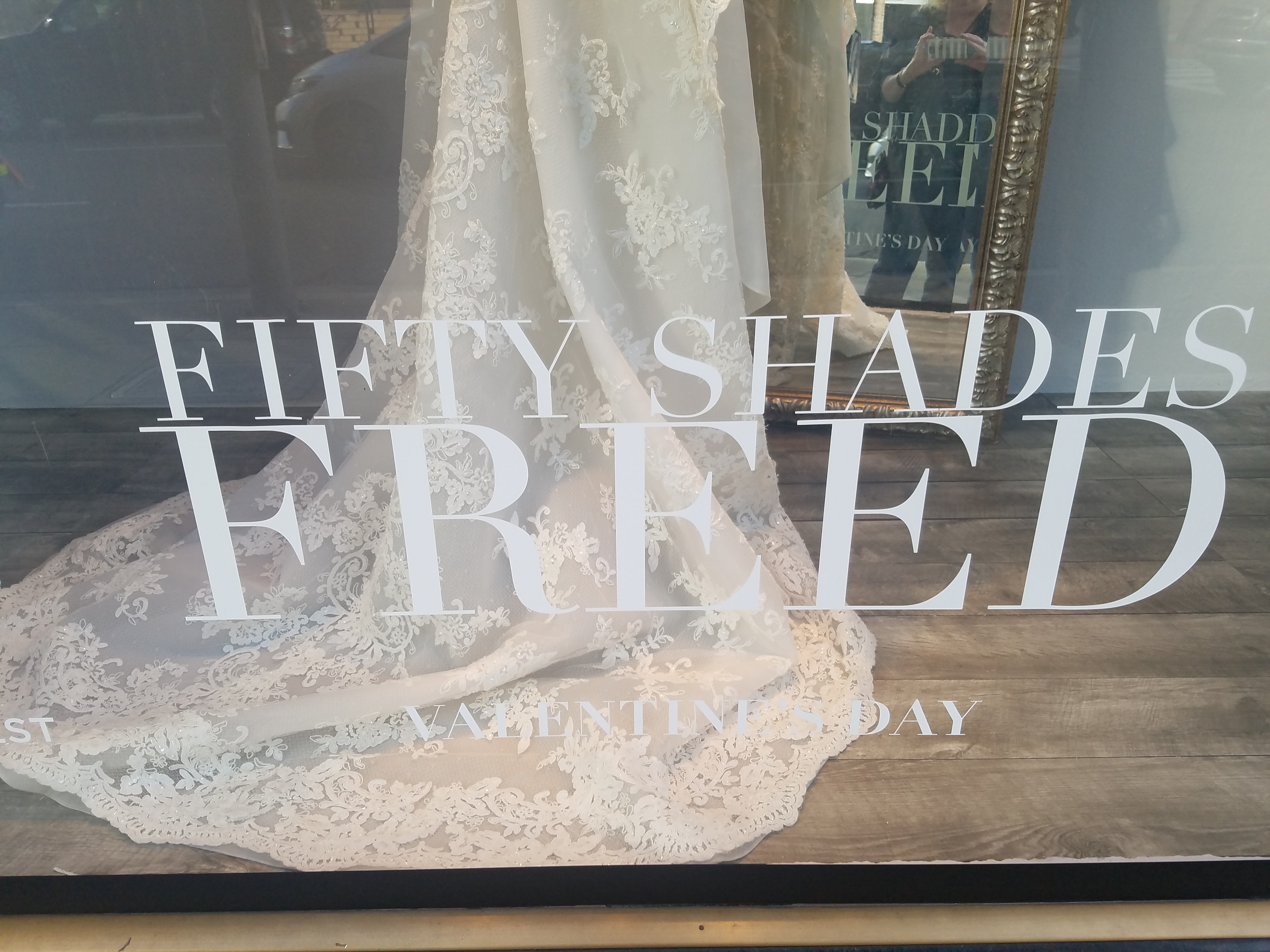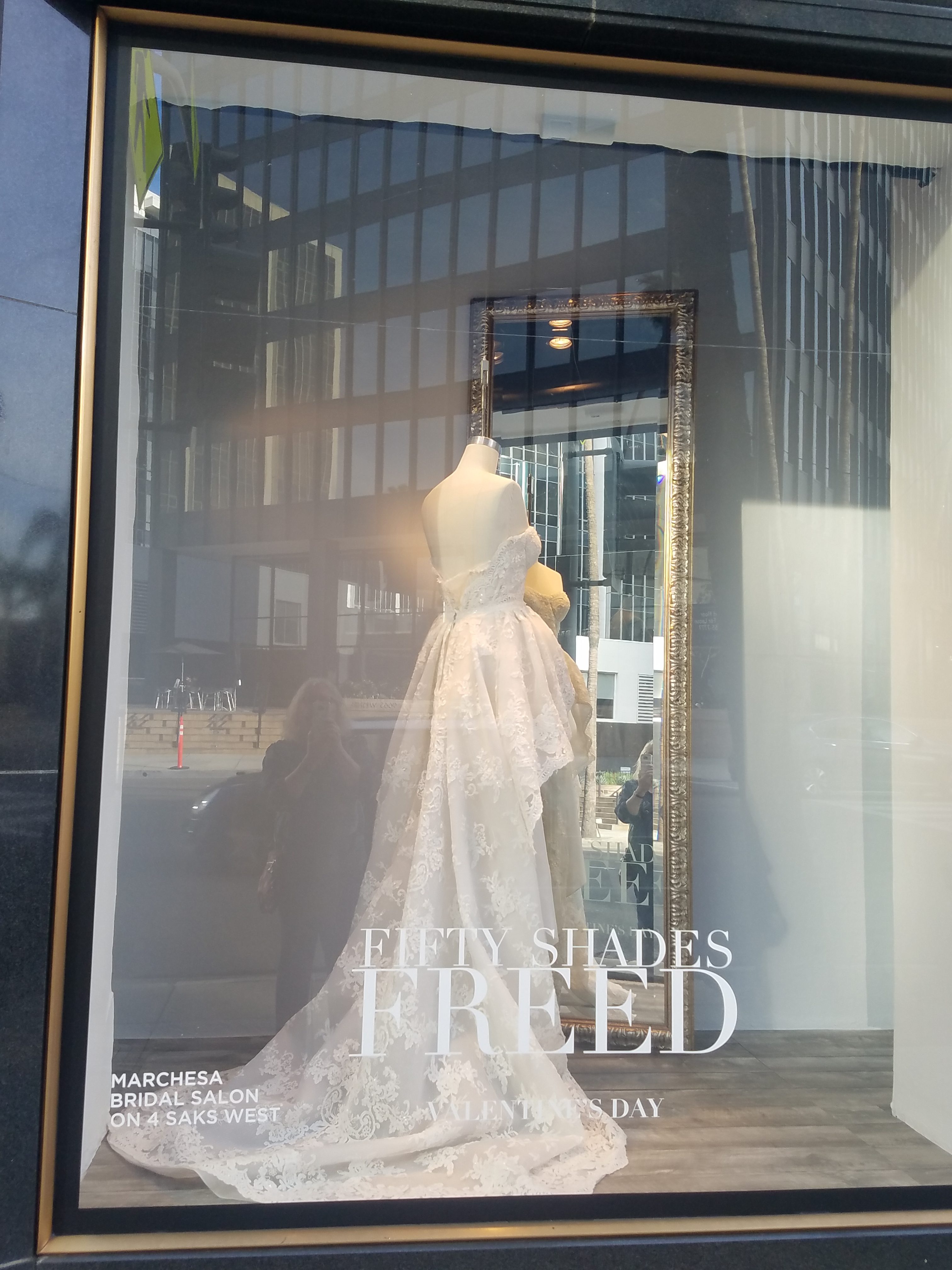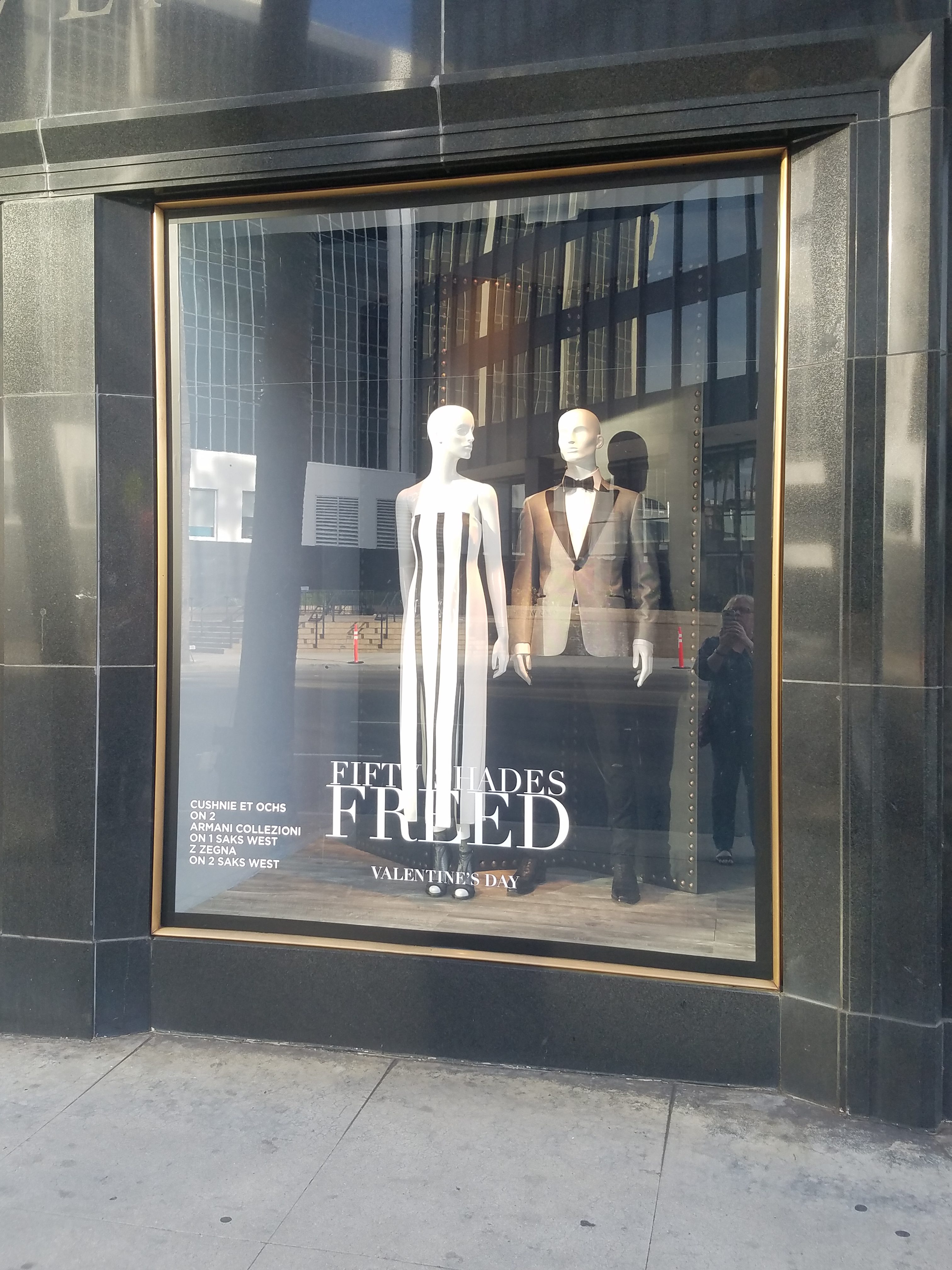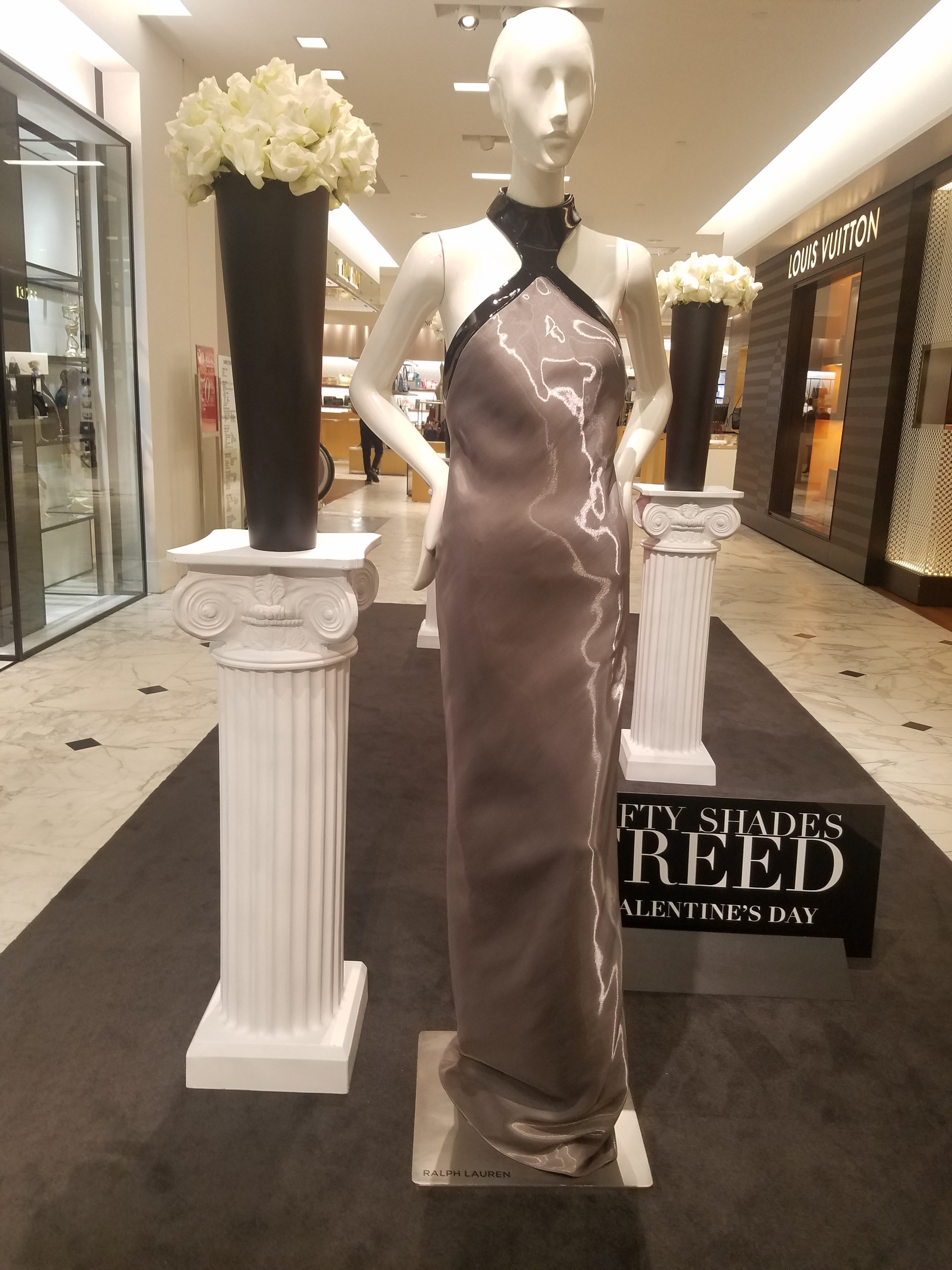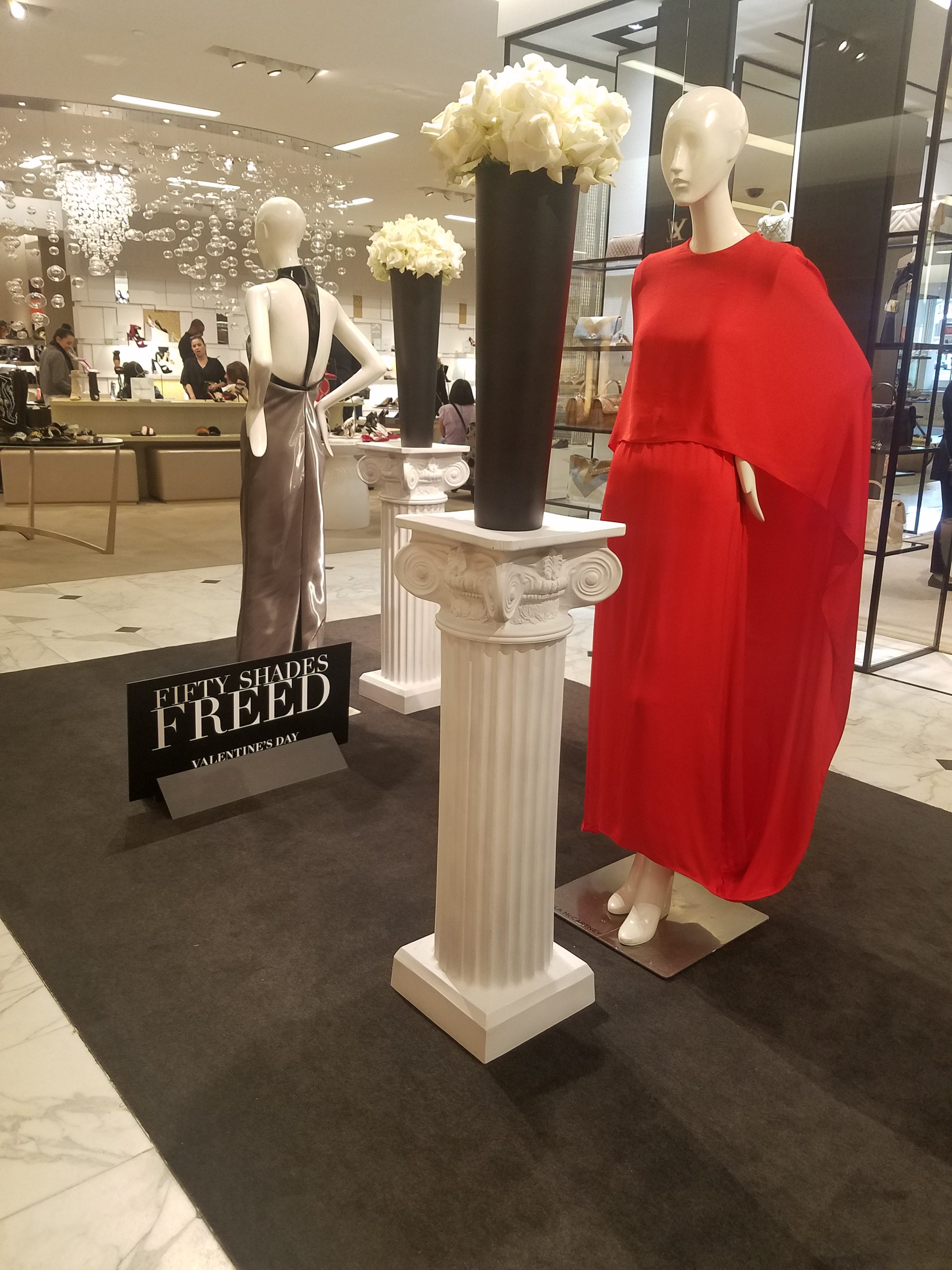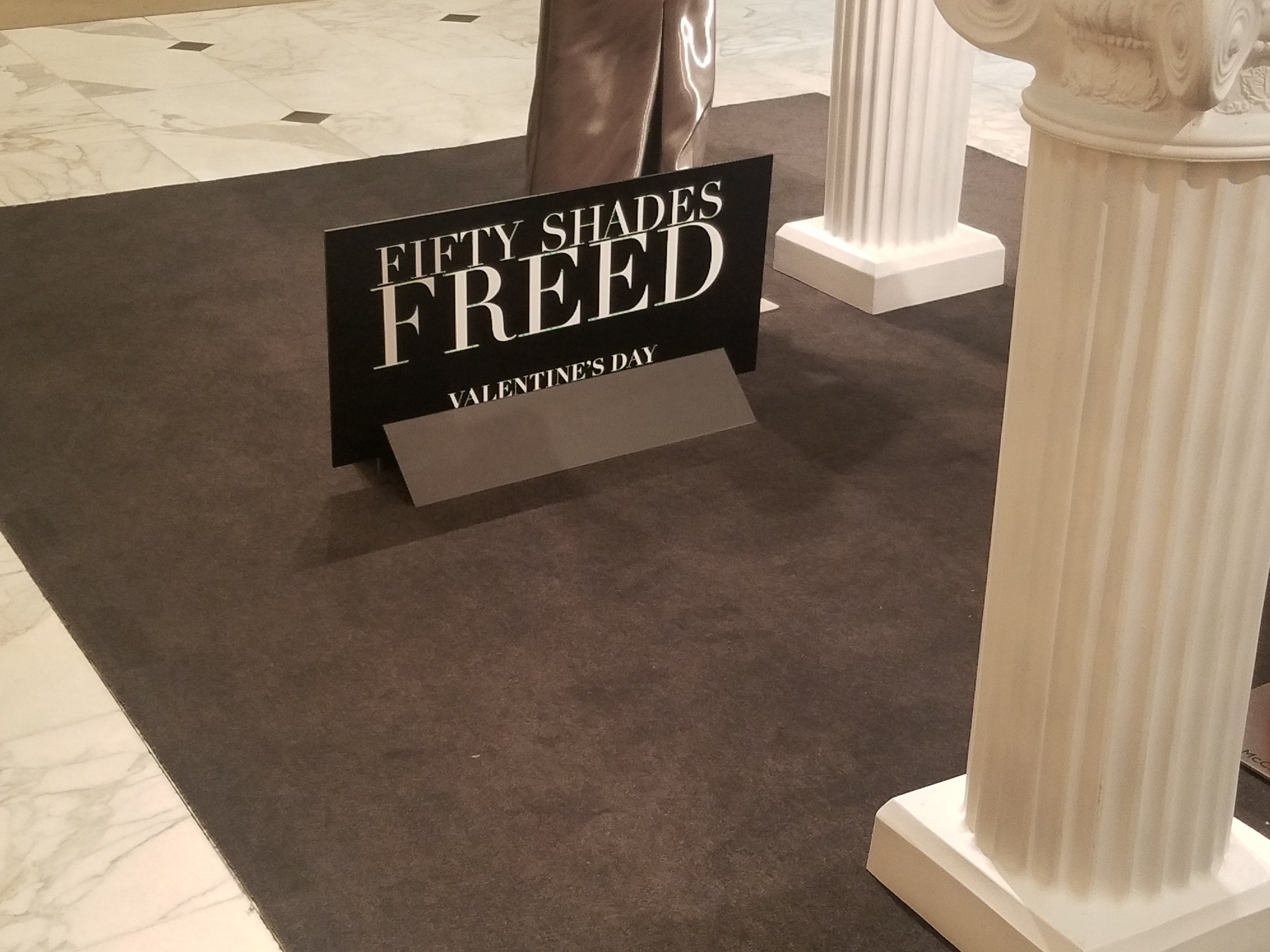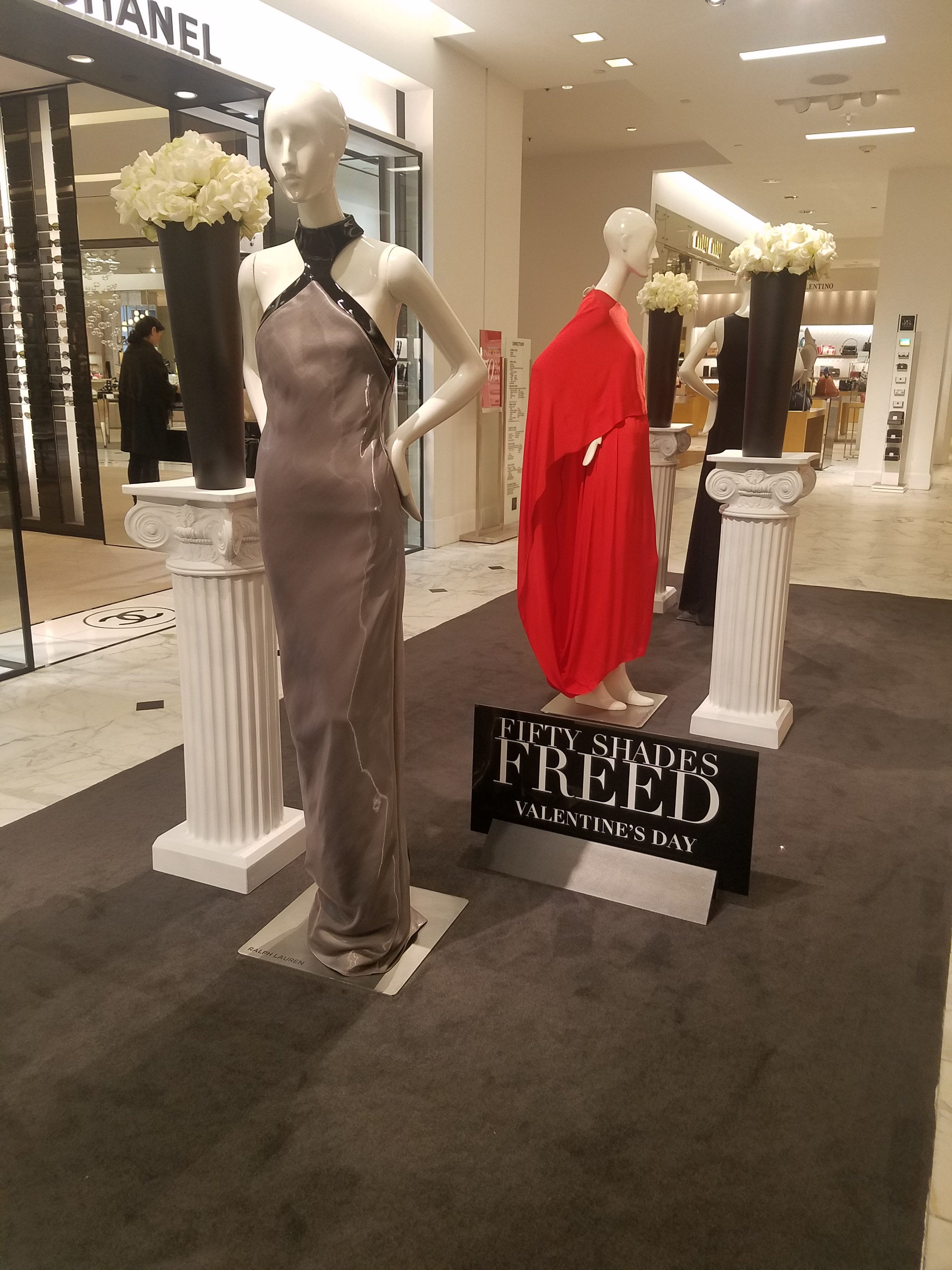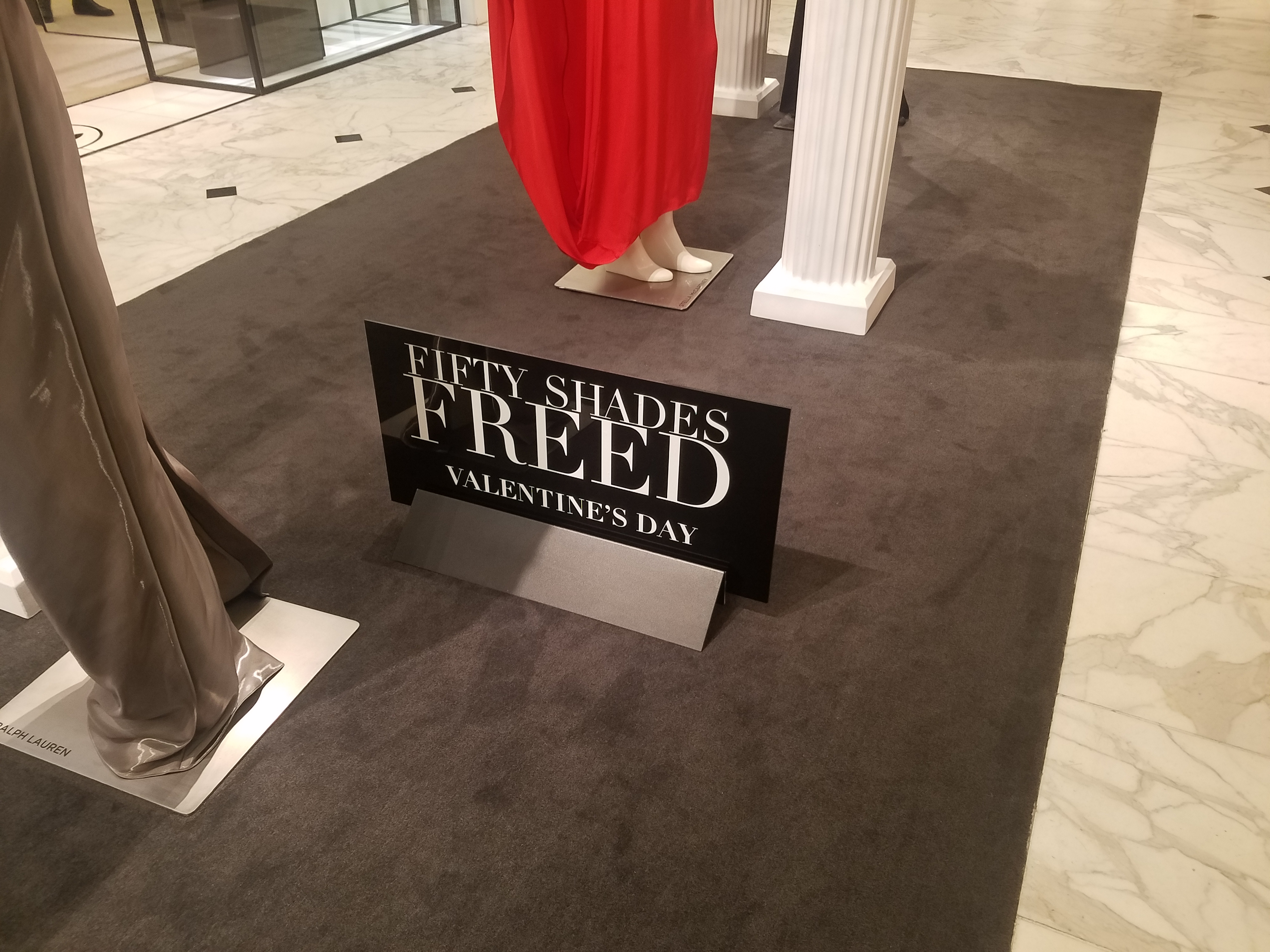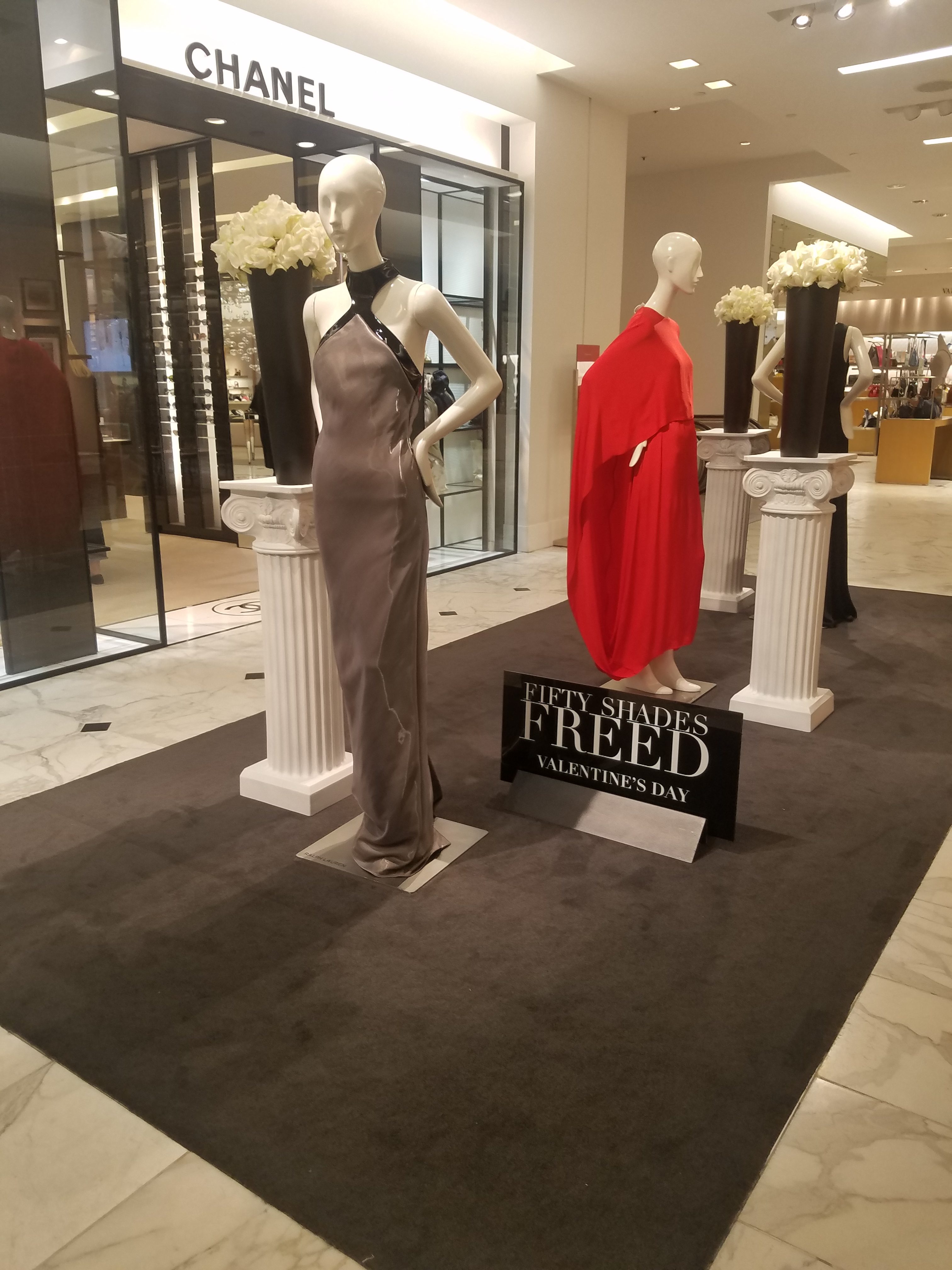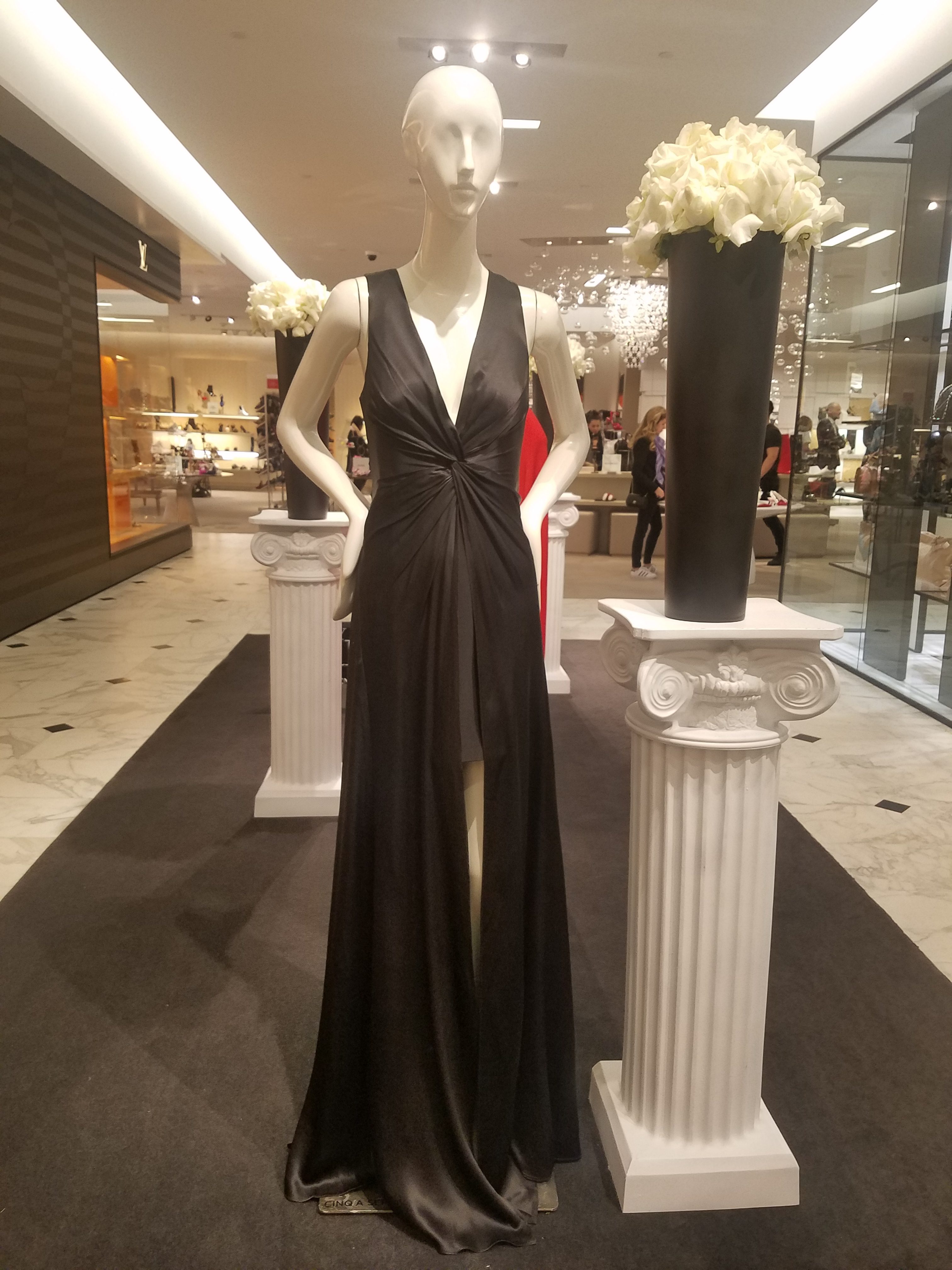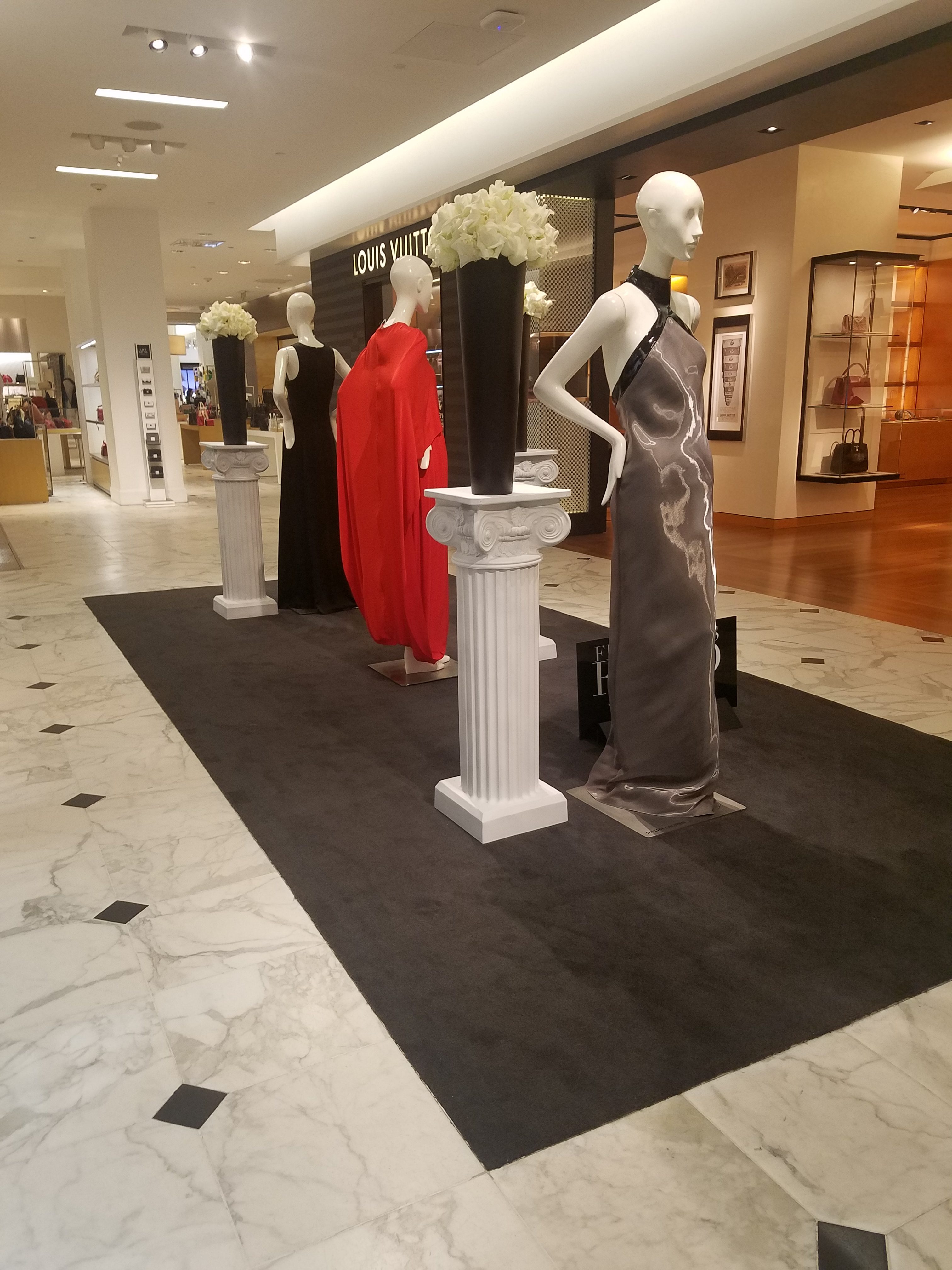 Photos are property of Fiftyshadesgirlportland.com. NO edits/copies approved.