FS DARKER CHARLIE TANGO PRODUCTION WORK MAY 1/2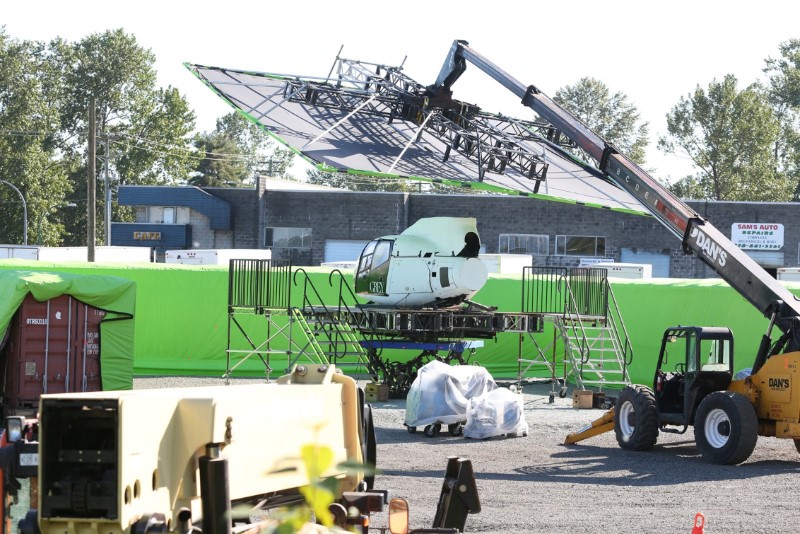 The Fifty Shades production crew began working at a vacant lot near south Burnaby last week and used it for the "crash" scene with Christian Grey's helicopter Charlie Tango. They brought in a lot of green screening and mounted a partial helicopter on a hydraulic lift which could simulate the helicopters movements during the decent and crash. If they follow the book story Christian Grey manages to set down the helicopter and he and Ros return to Seattle unharmed.
During the set up several large green screens were set up around the helicopter with one overhead. Then they brought in a few of the "Airwalls", which are massive inflated green walls which where developed in Vancouver. The men who developed it were awarded last year with a Scientific and Technical award at the Oscars. These massive walls were set up surrounding the helicopter which was fitted with cameras. They filmed all day with Jamie Dornan and Robinne Lee as Ros inside the helicopter.
You can read more about these airwalls at their website. This is a shared video of one of the airwalls.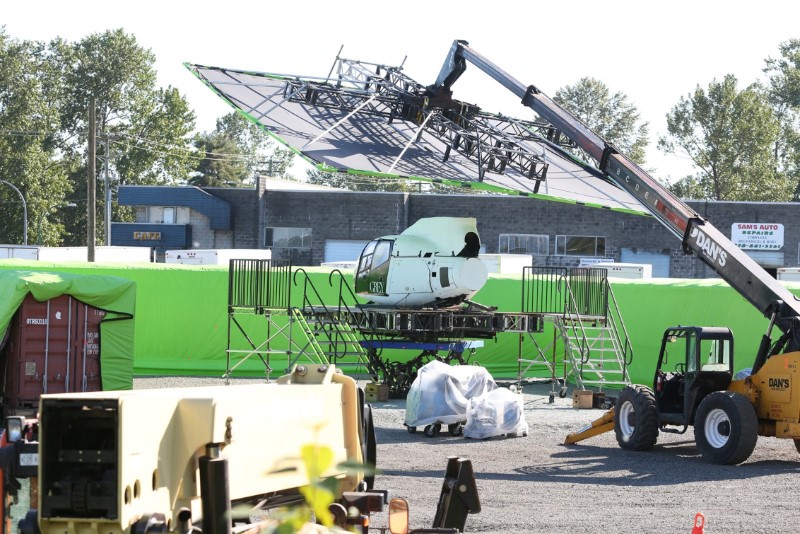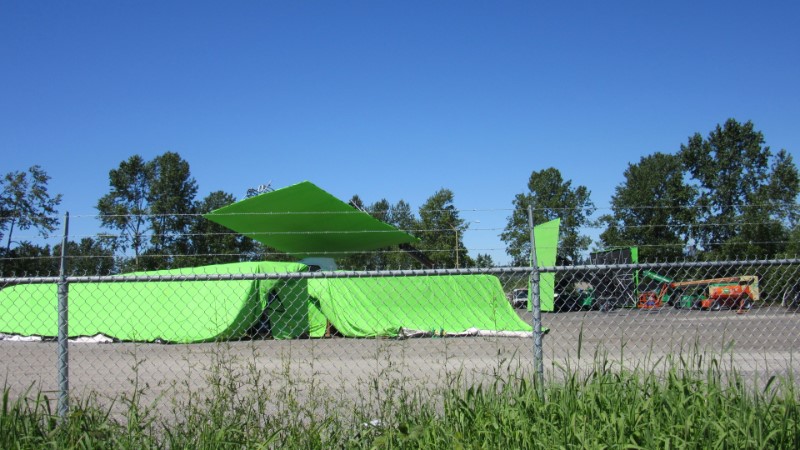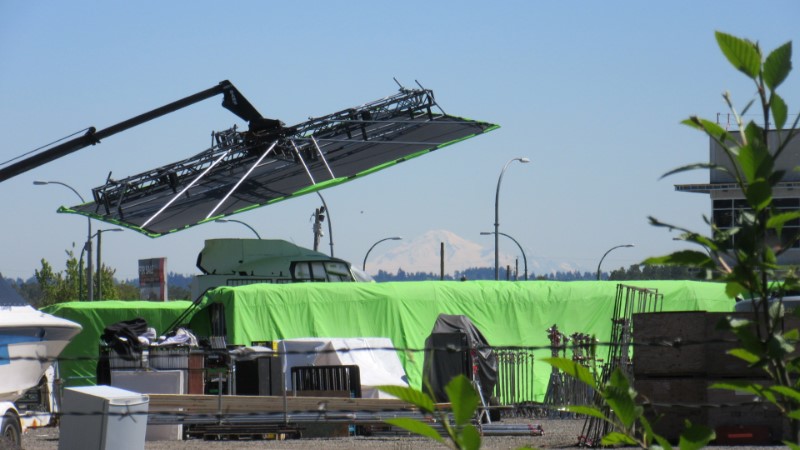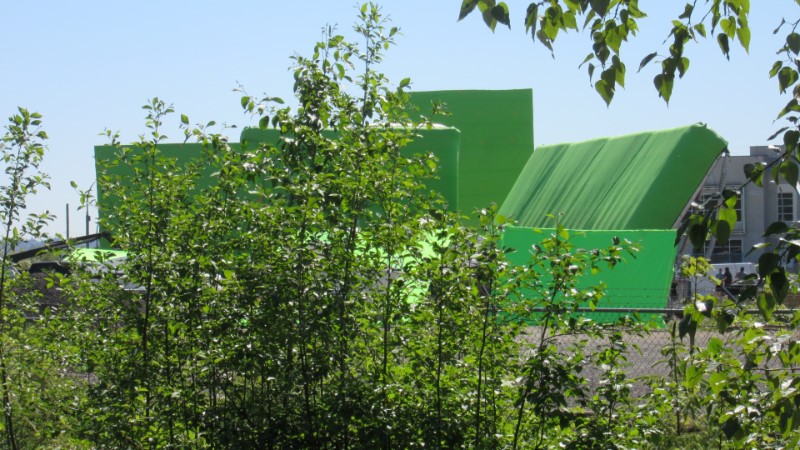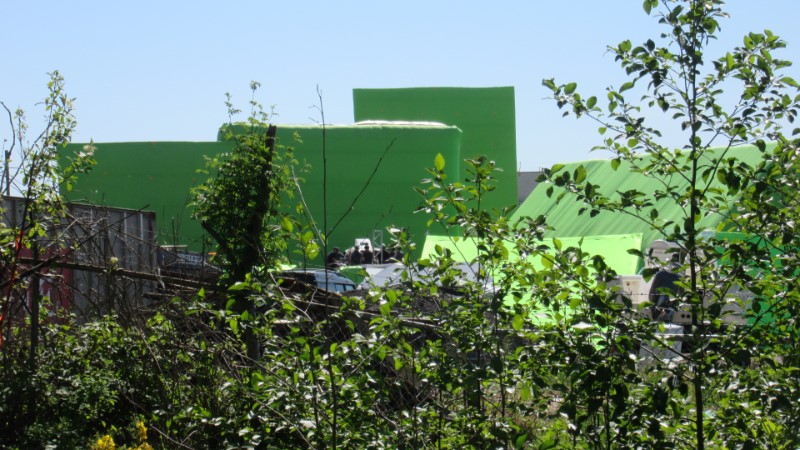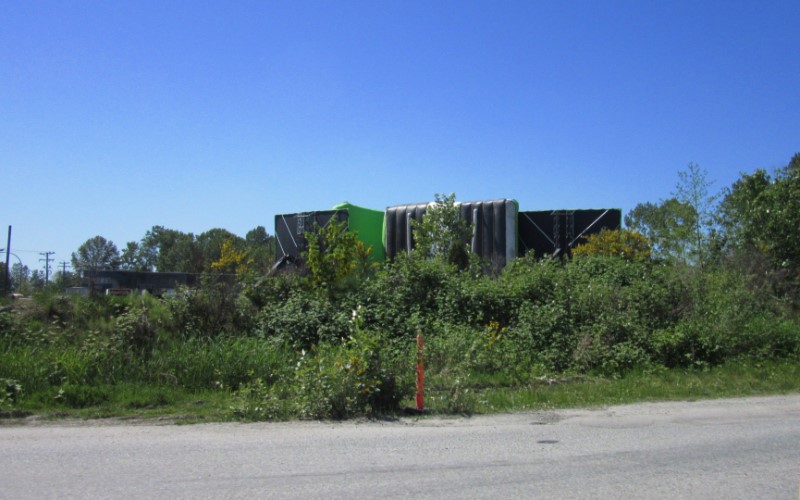 Thank you to photographer.