FIFTY SHADES FREED CAR CHASE VIDEO IN SEATTLE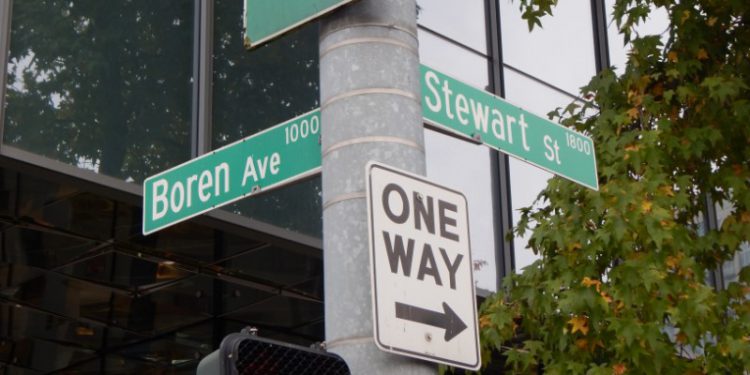 On a recent visit to the Seattle area all I could think about was reliving the Fifty Shades FREED car chase scene, across Hwy. 520 Bridge from Bellevue to Seattle. Luckily I had a driver with a fun car who was willing to drive the route while I did the video. It proved to be a really crazy fun drive.
We left Lake Washington Blvd. in Bellevue, home to the fictitious Grey Mansion, and headed to the 520. I followed the books directions onto the on ramp and then across the bridge. It really did feel like we were driving on the water, you are so close. They are currently building another bridge across Lake Washington which runs parallel to this one and you can see it pass us in the video. Our top speed driving was 85 mph. We crossed the Mountlake Interesection and continued towards I 5. We soon took the on-ramp onto I 5 heading south.  Funny enough there really are 4 lanes of freeway we had to cross to the right to get off on the Stewart St. exit. We then exited off on Stewart St. and continued into downtown Seattle passing Yale St. The traffic was heavy and we came to a stop right before the Boren St. intersection. I was able to stop and took some photos of the parking lot on the corner. Luckily we were never stopped by the cops and it proved to be the best Fifty Shades stunt yet.
I stand corrected that it is the University of Washington Huskies Stadium that is seen off to the right of the video.
Thanks to Scott Fish    32digital.com
Quotes by E. L. James  Fifty Shades Freed
Video and photos copyright 50shadesgirlportland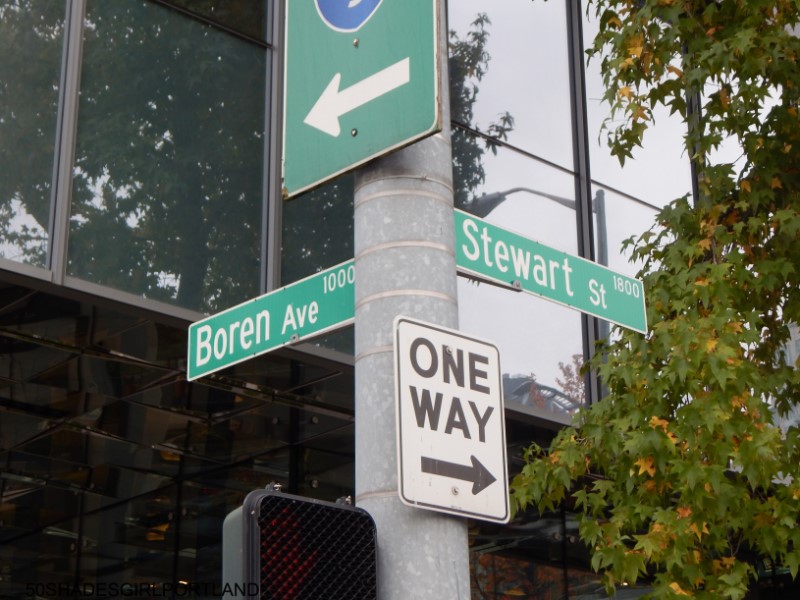 "Drive around. Quick," Christian orders. I drive as fast as I can to the back, out of sight of the street.  "In there."  "We're hidden in the parking lot between Stewart and Boren," Christian says into the BlackBerry.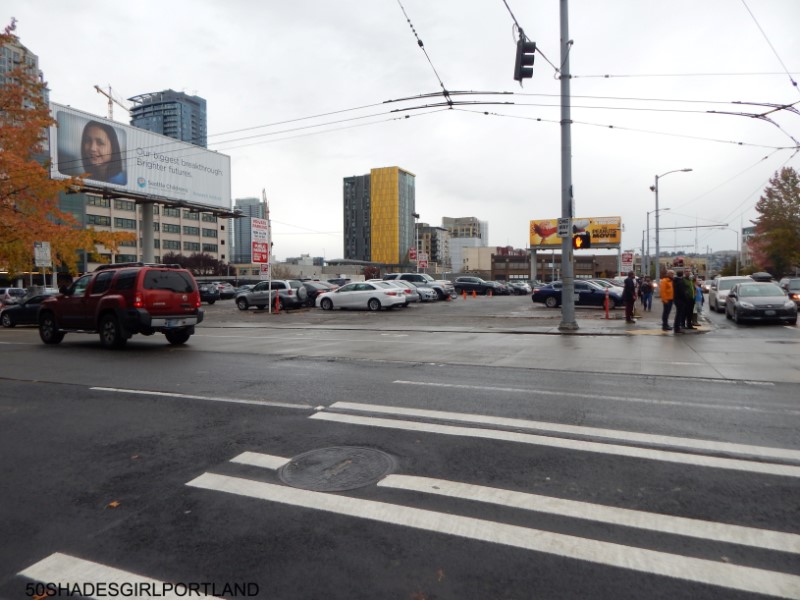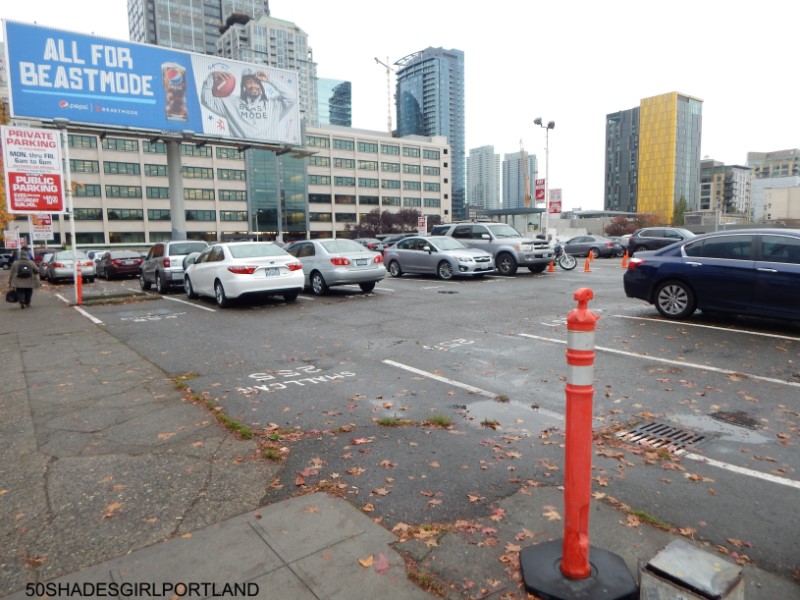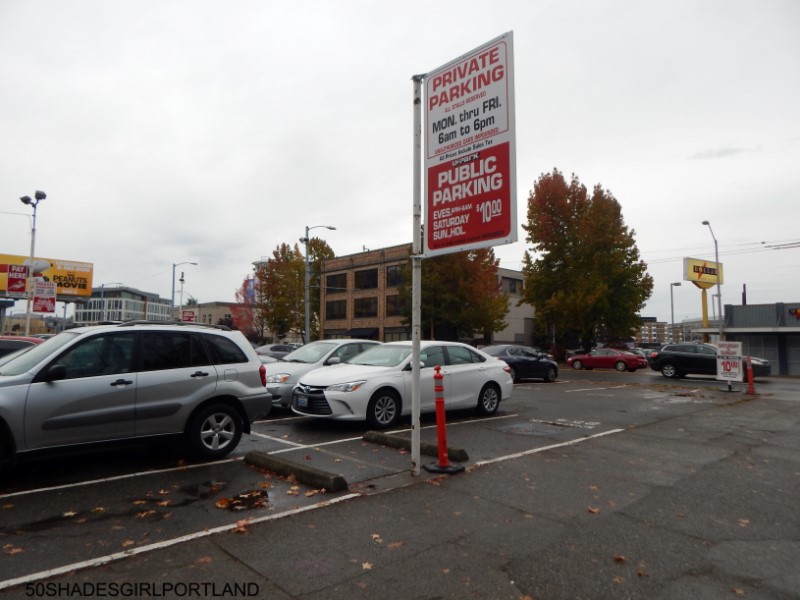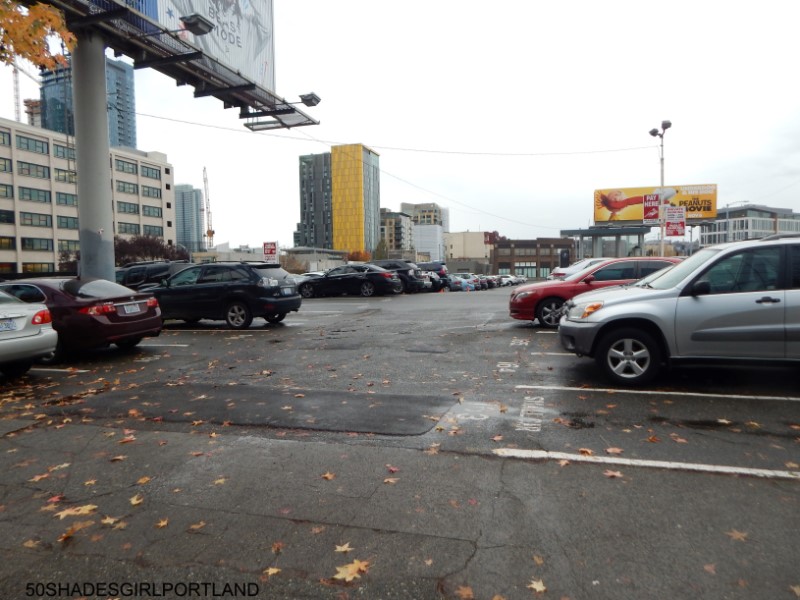 "Kiss me," I breathe, and I watch his lips part as he inhales sharply. …..
Thank you to the expert herself E. L. James:
@50shadesgirlpdx LOVE IT! Of course the new bridge across Lake Washington wasn't being built when I wrote this.

— E L James (@E_L_James) November 9, 2015
@50shadesgirlpdx I did the whole journey on google streetview 🙂

— E L James (@E_L_James) November 9, 2015