FS DARKER FILM LOCATION FRONT OF TERMINAL CITY CLUB MAR 14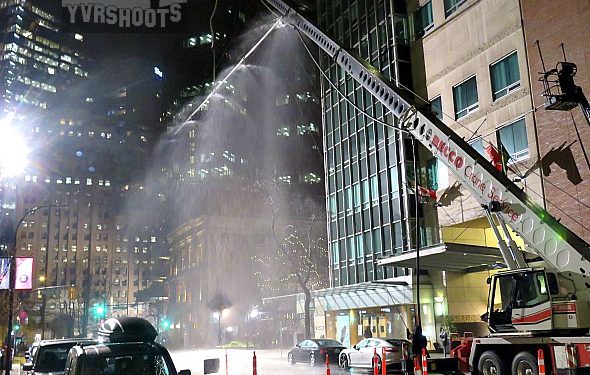 Fifty Shades Darker filmed another new location on Hastings St. at the front entrance to the Terminal City Club. It is across the street from Jameson House. The Terminal City Club is a private club and has been in Vancouver for over 10 years. This from their website: It has grown to be among the country's finest private clubs with a reputation for excellence in service and style. TCC provides its members with an environment that is ideal for achieving fitness, dining and business goals.
The building they have on Hastings has a large glass overhang that extends over the sidewalk in front of the building. For filming here the production crew brought in a large rain tower which provided more rain on Dakota while filming on the sidewalk. She walks in across the front of the building and then stops at one point.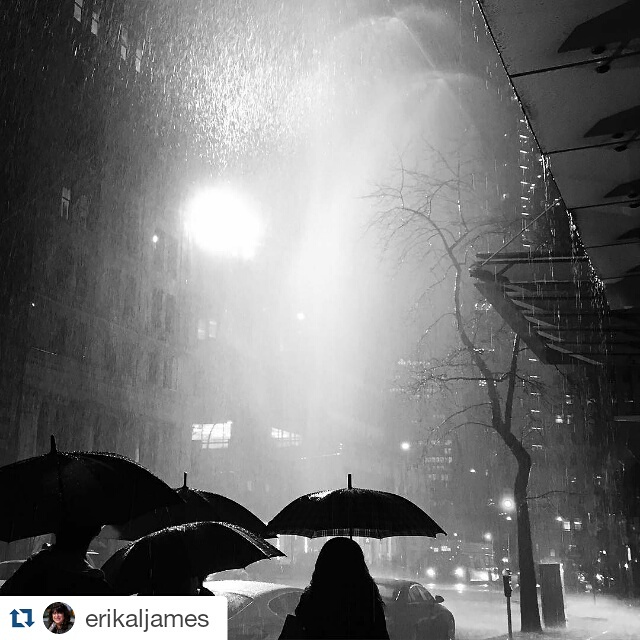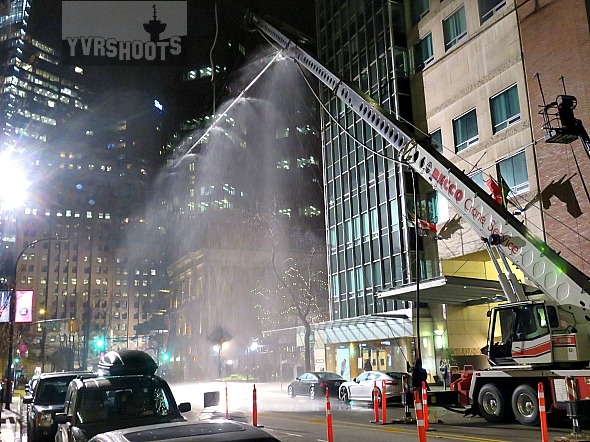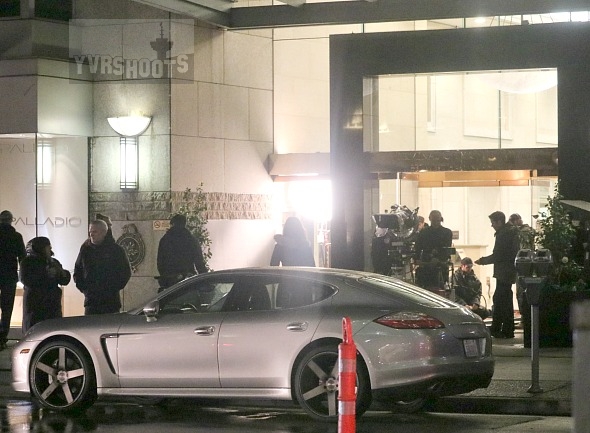 Photo credit YVR Shoots and E. L. James Instagram.