FS DARKER FILMING LOCATION LEONE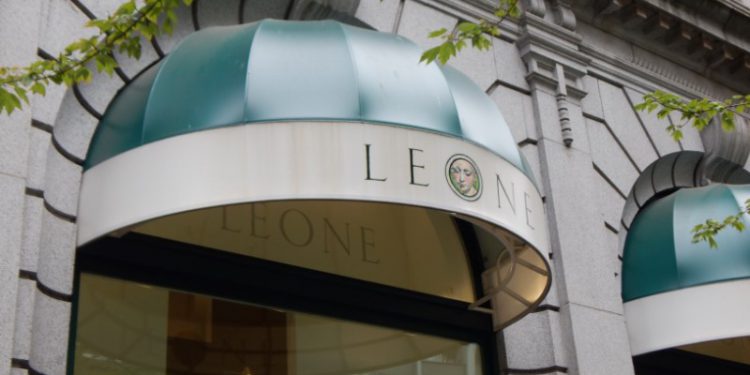 Located in downtown Vancouver BC is the upscale store Leone. It was used for filming in FS Darker with Mia doing a little birthday shopping for Christian Grey. In the movie she wanders through the store wondering what to get her brother while talking to Ana on the phone. She considers several items and settles on a glass case of neckties. The perfect give for Christian Grey.
From the Leone website:
Founded in 1987, Leone is recognized as one of North America's leading fashion retail destinations. Housed within a 25,000 square feet space in downtown Vancouver's historical Sinclair Centre, Leone represents brands and designers we believe have an international and unique sense of style, beauty and craftsmanship. Our collections cover men's and women's ready-to-wear, footwear, handbags, and accessories. Today, Leone continues to grow according to our founding principles of superior customer service and innovation, bringing in new designers and talent to carve a unique environment in the global fashion scene.
I was able to take a walk through the store while in Vancouver and really enjoyed the beautiful architecture of the building. It was the perfect background to the luxurious designer clothing, shoes and accessories which they carry.