FS DARKER IN GASTOWN: Chill Winston as B. Kelly & Co. MARCH 7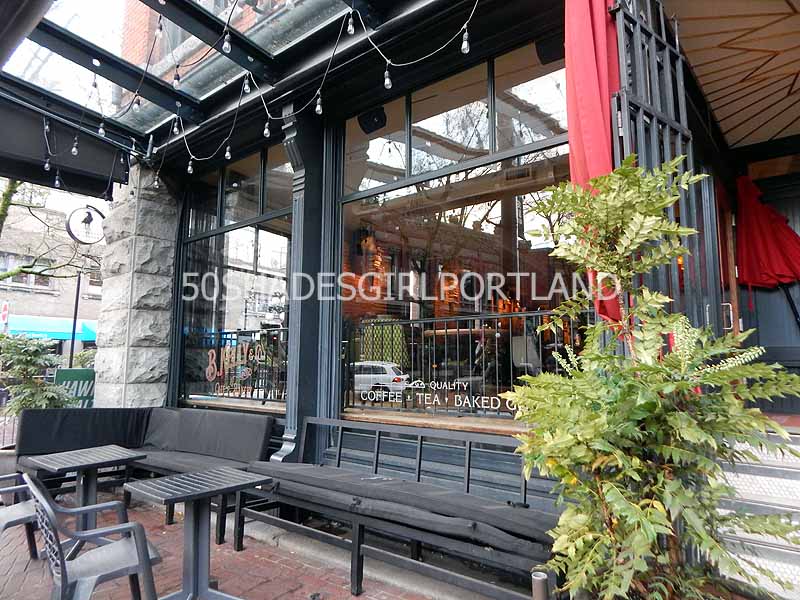 The second stop for the Fifty Shades crew on March 7, was a set up at the Chill Winston restaurant which is situated facing Gassy Jack Square. The crew had previously put up blue banners on several lamp posts around the square with Seattle Pioneer Square written on them. For this scene they also redid the Satar restaurant across the street and also put up some fake brick wall pieces to cover an existing building front. Other fun props were the Seattle newspaper boxes and new signs for Utilikilt on the corner. It was planned to do the scene outside on the front of the restaurant.  The stand ins for for Dakota and Jamie were seated at a table to the left side of the terrace patio. With the rain coming down they tried to bring in some large screens to cover the actors and filming. After maneuvering these into place, they decided not to do it outside and then reassembled the equipment inside the the restaurant with Jamie and Dakota seated on the left side at the front windows. They brought in the big lights to shine in from the side windows of the building. They also had several extras out on the sidewalks, including the actress playing Leila. She was first positioned near and behind the Gassy Jack statue.  They then moved her to stand prominently on the the corner facing the restaurant front. She was mostly immobile while they filmed the scene. It was a big scene to coordinate with the extras, traffic and Jamie and Dakota inside the restaurant.
Here is update from the FS Darker Trailer with Christian and Ana inside B Kelly  Cafe and Bakery. You can spot Leila off to the left outside watching them.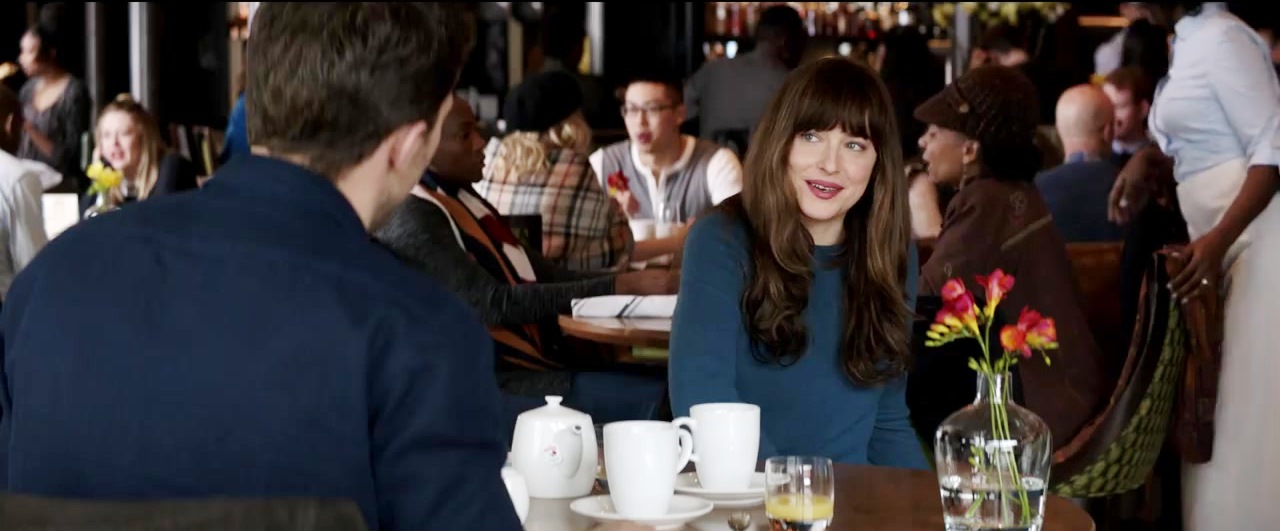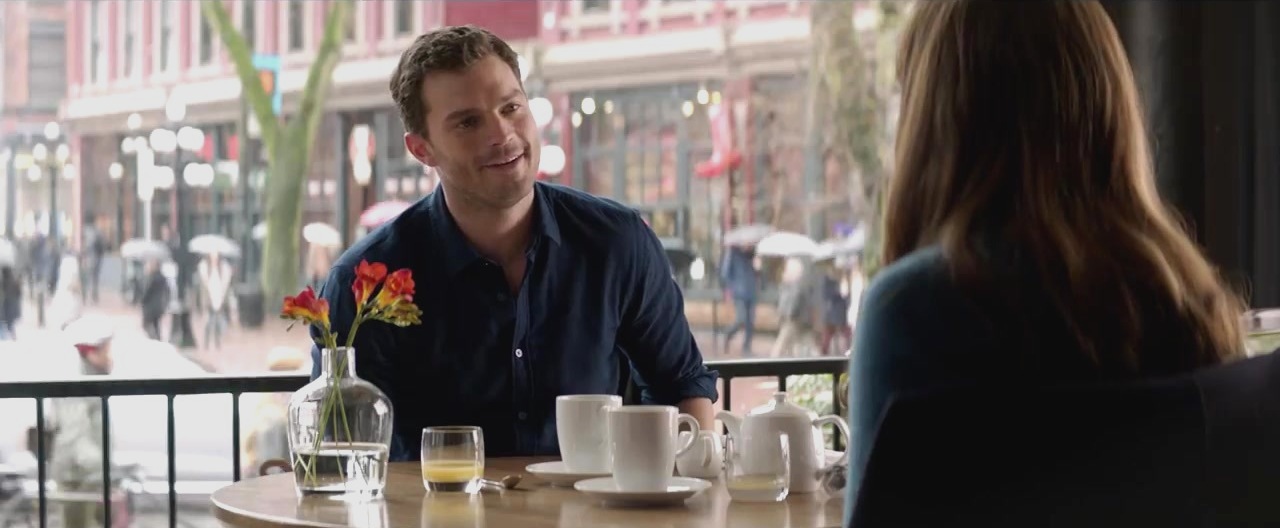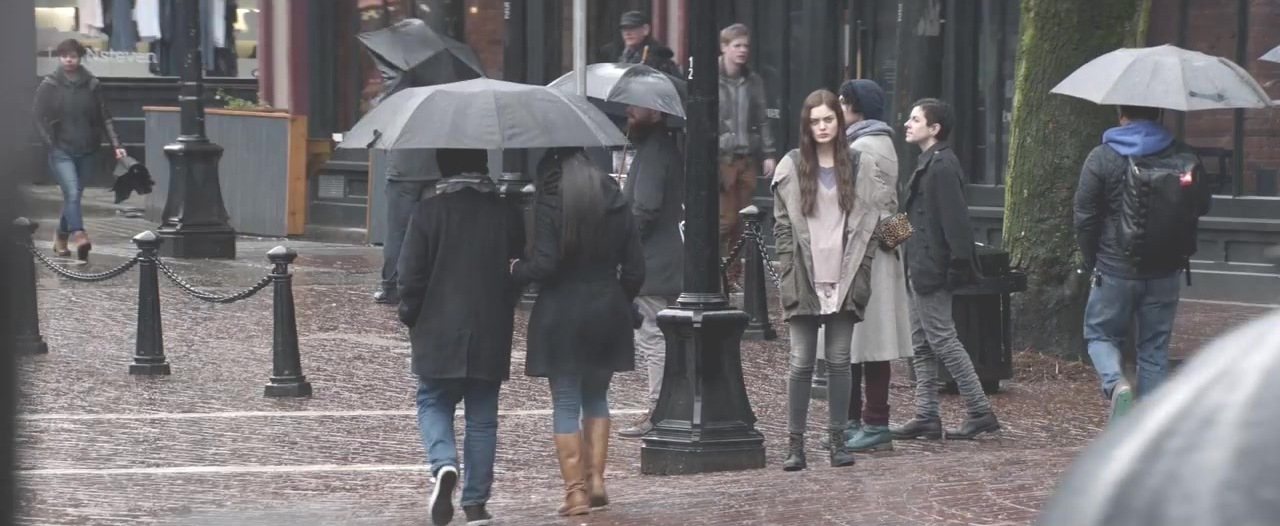 UPDATE Video with Bella as Leila across corner from Christian/Ana view.
UPDATE Video of production crew at work.
I was able to visit the area on the day before and take some sunny photos before the rains began.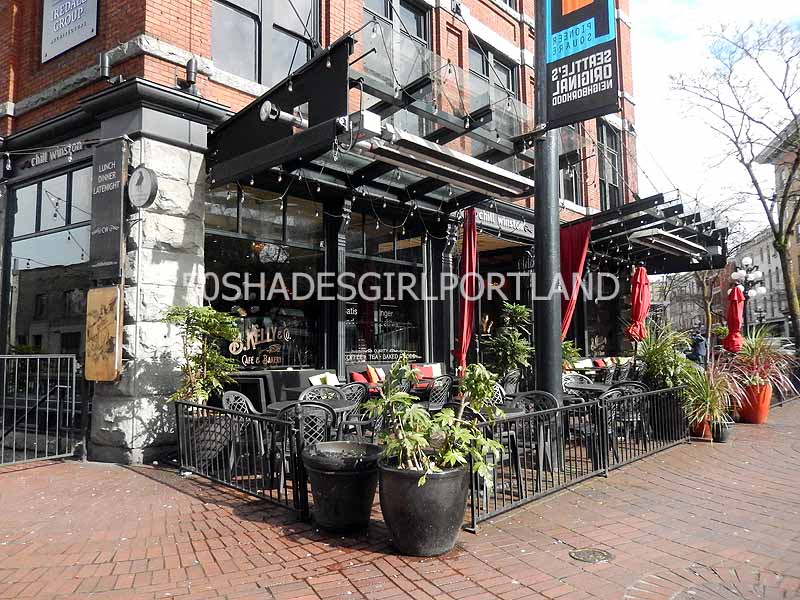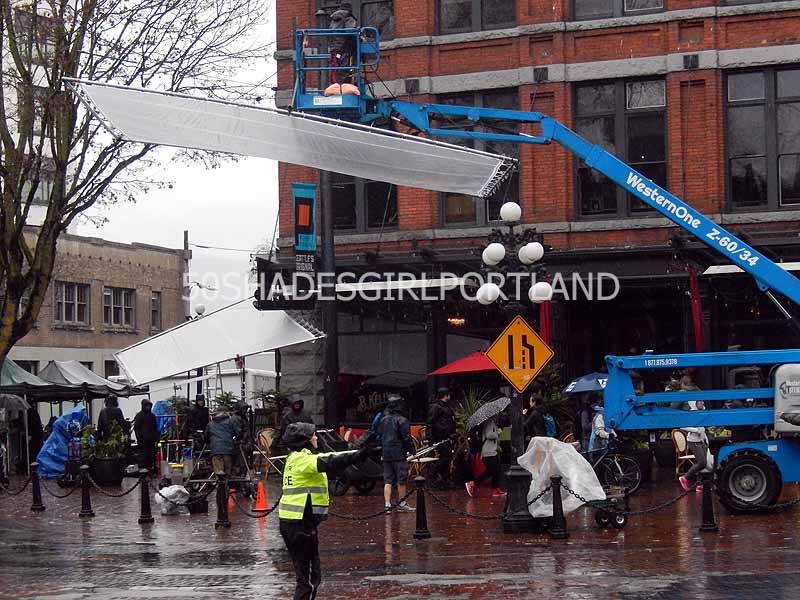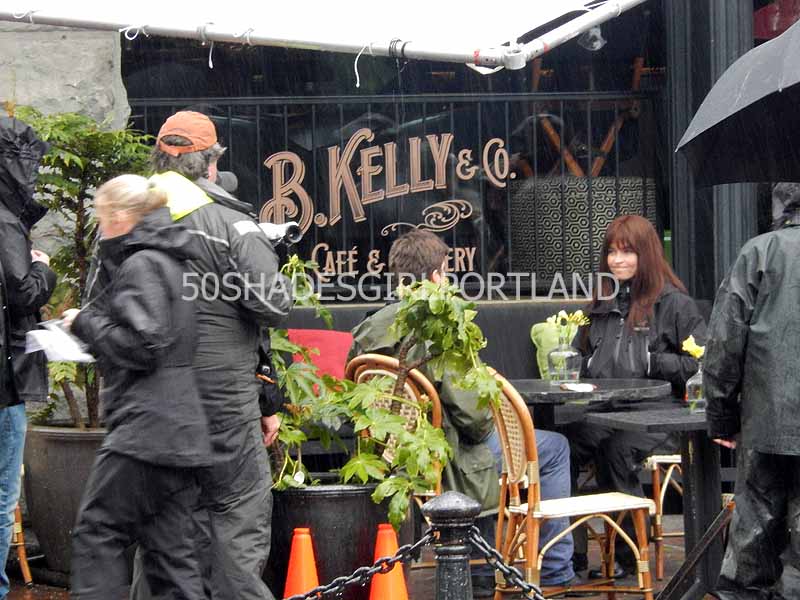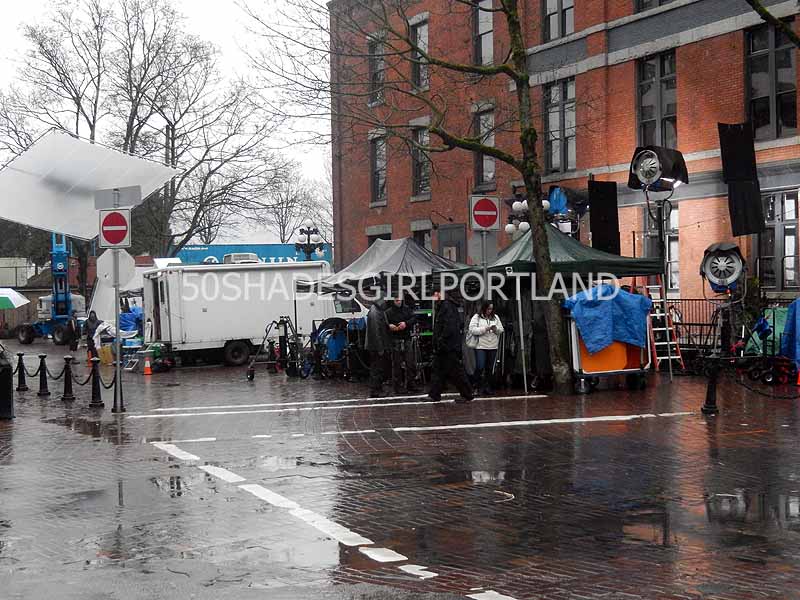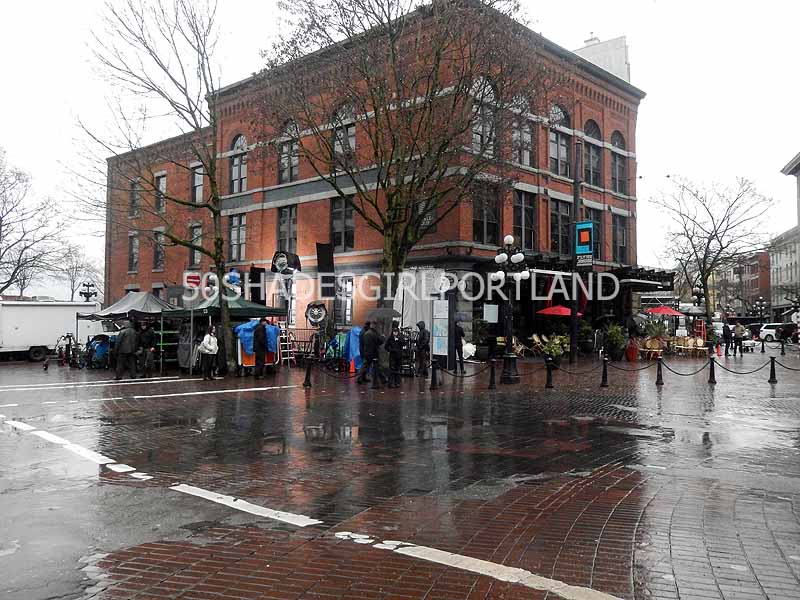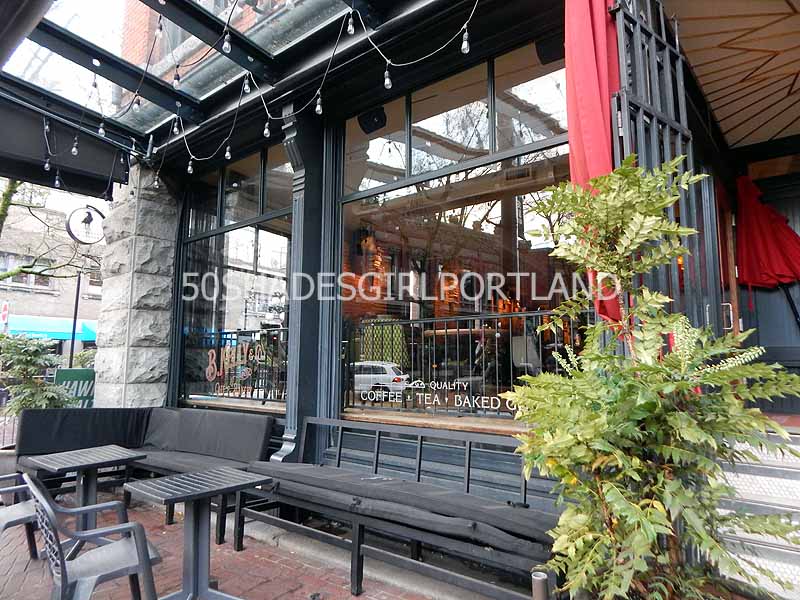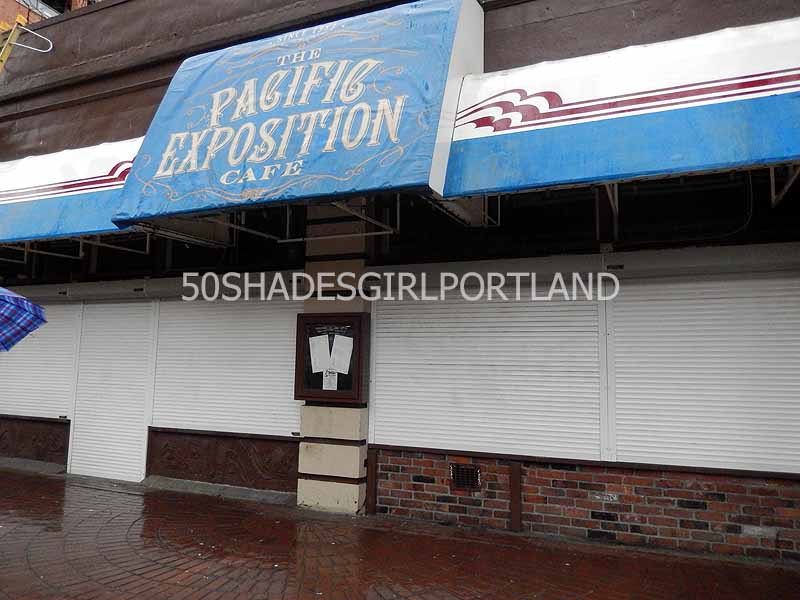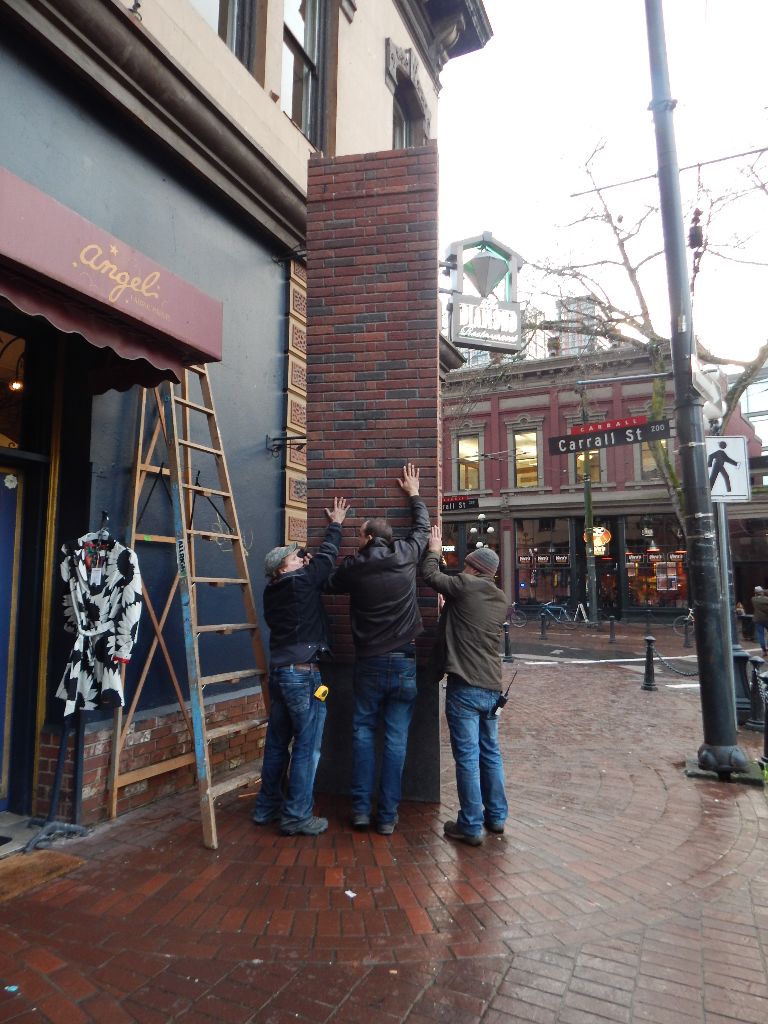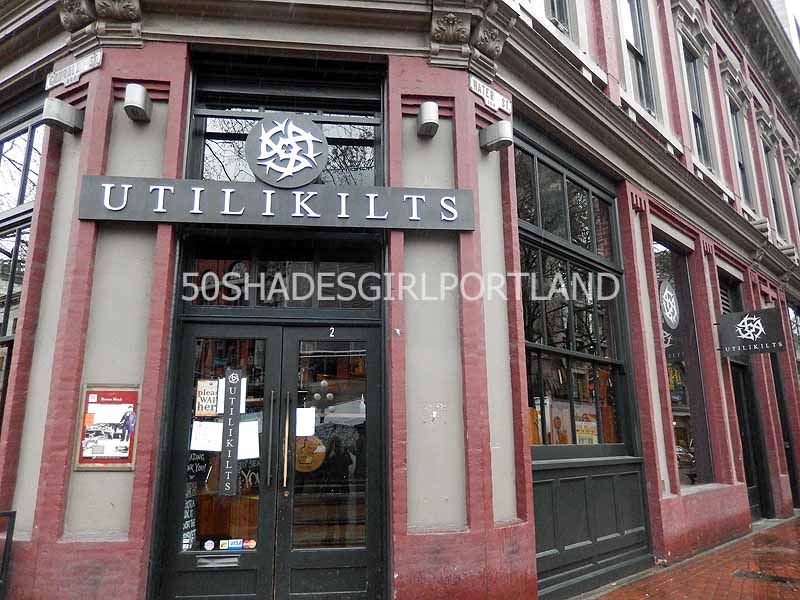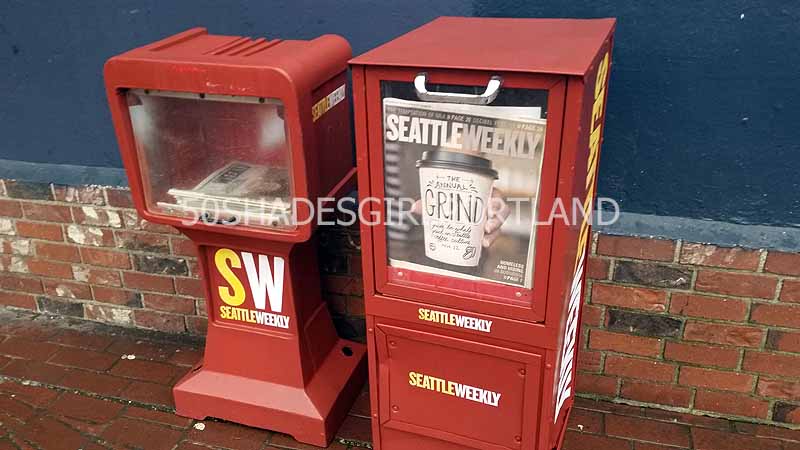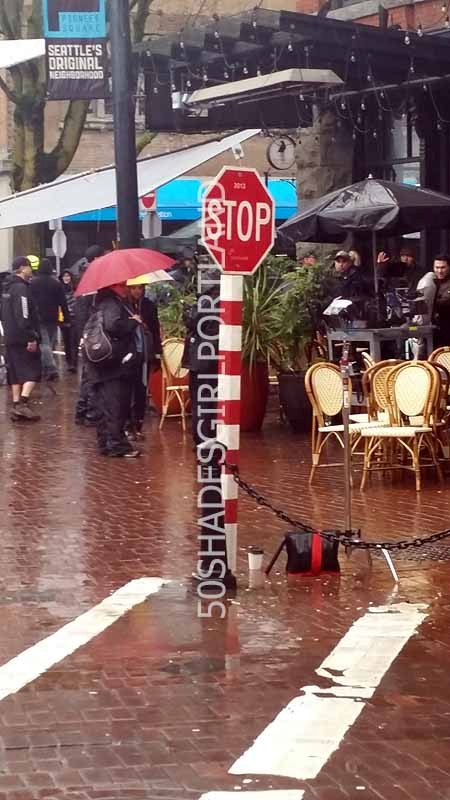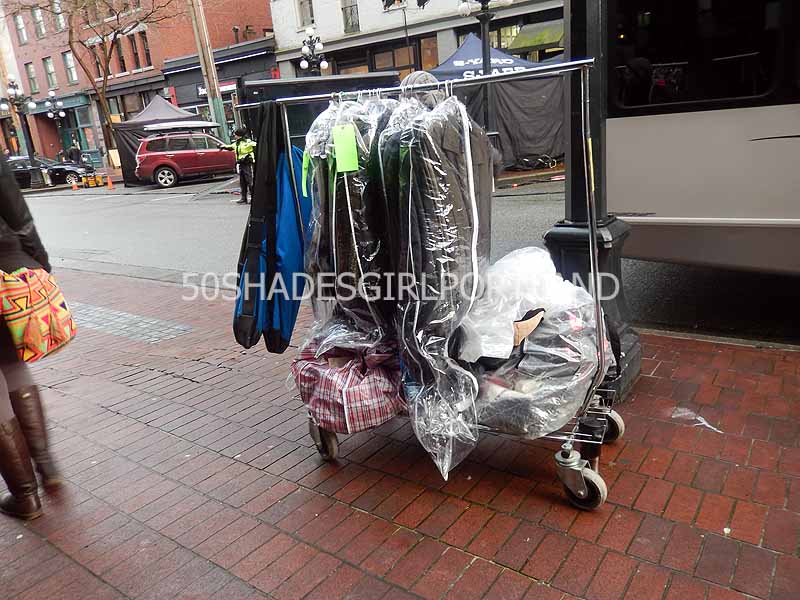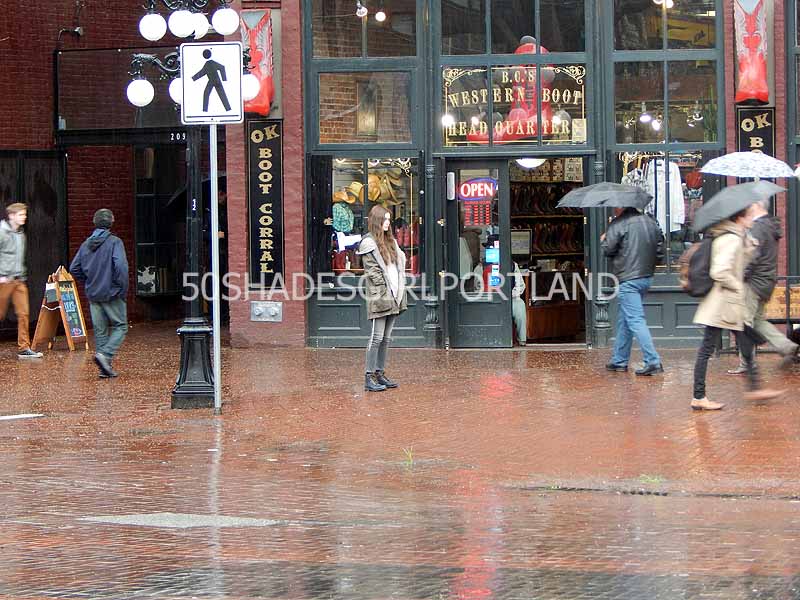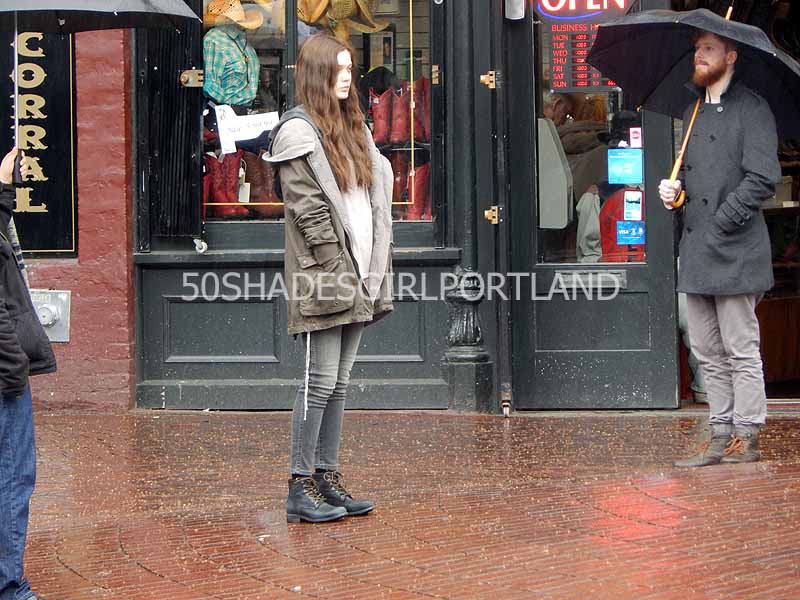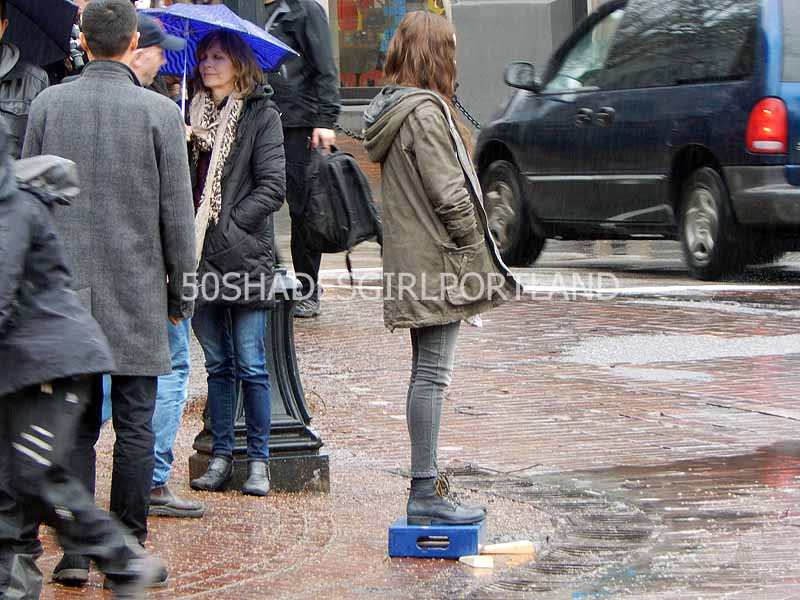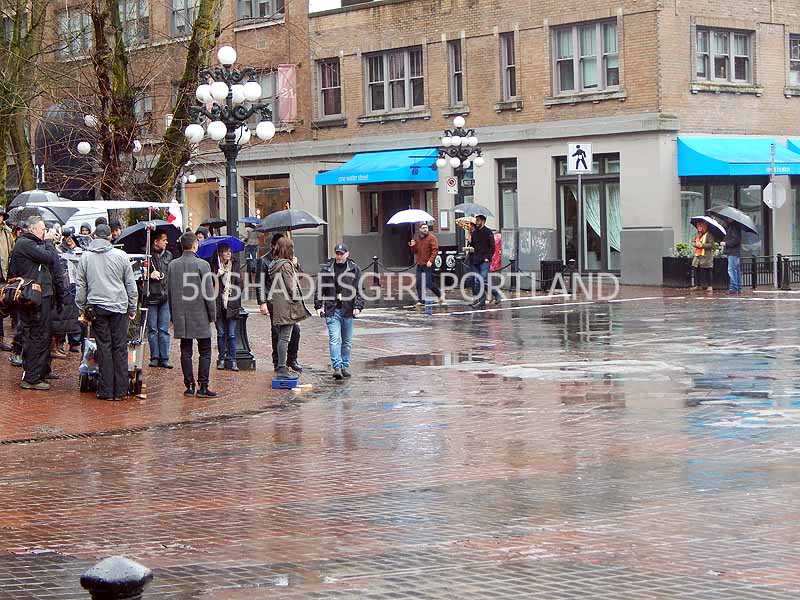 They actually had someone going around the square and cleaning off all the big while light bulbs on these lamp posts. I asked about it and they said they were cleaning off the green algae that grows on the lightbulbs.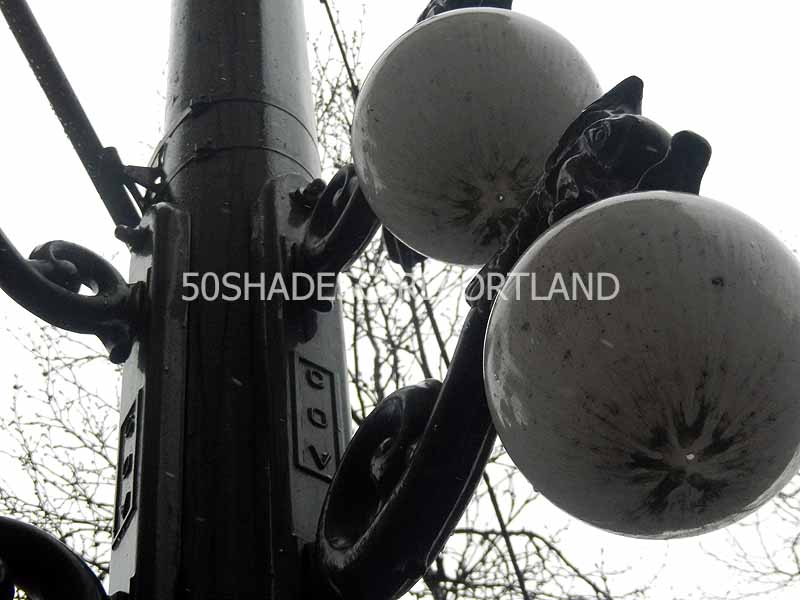 After the filming with Jamie and Dakota I was able to snap a few pics of Jamie getting up to leave and putting on his big coat.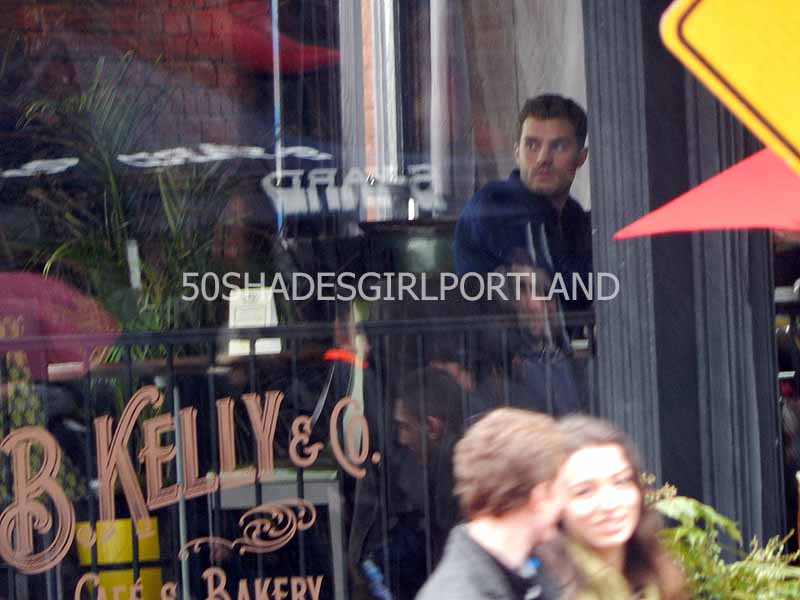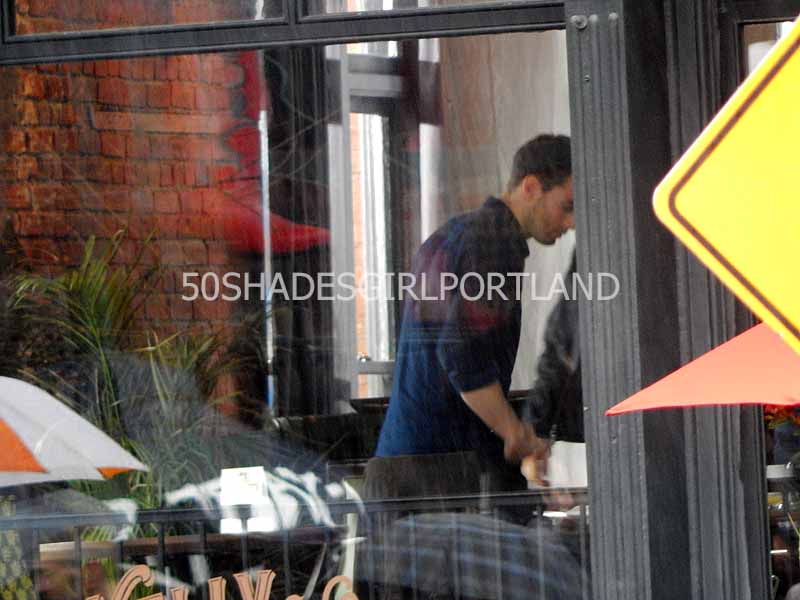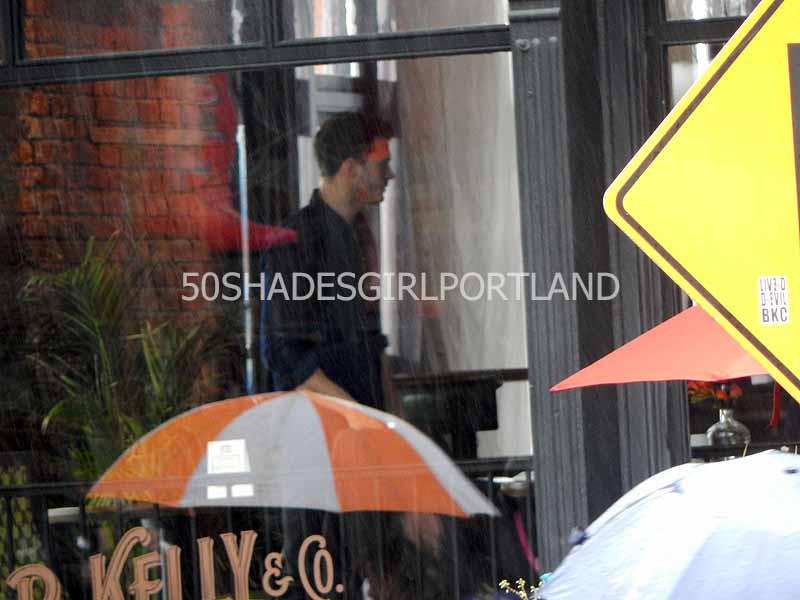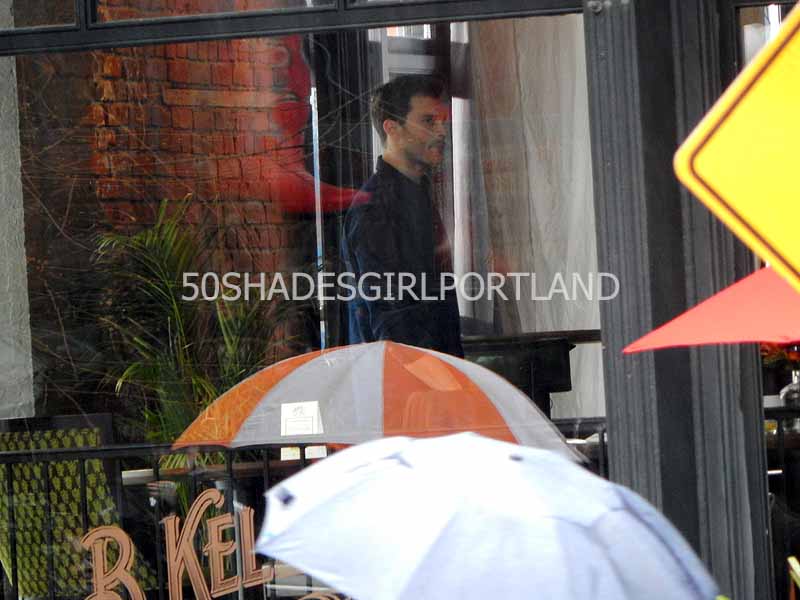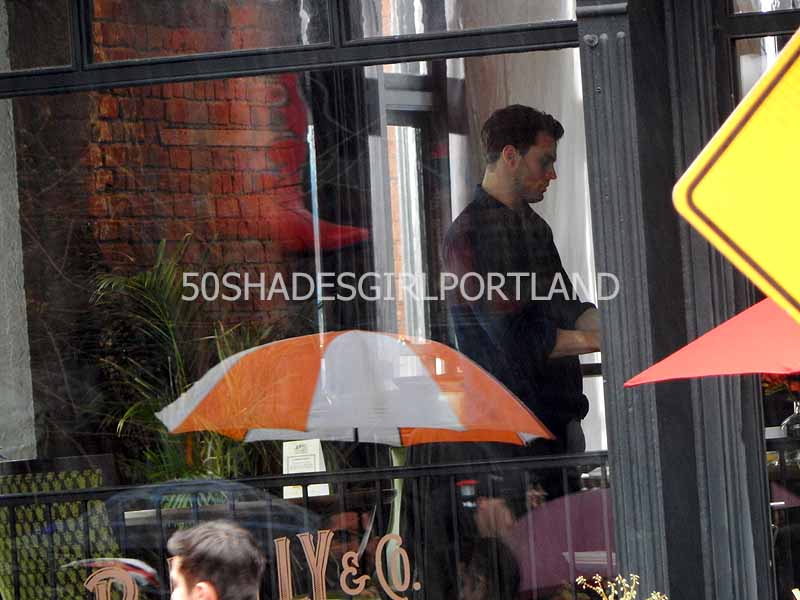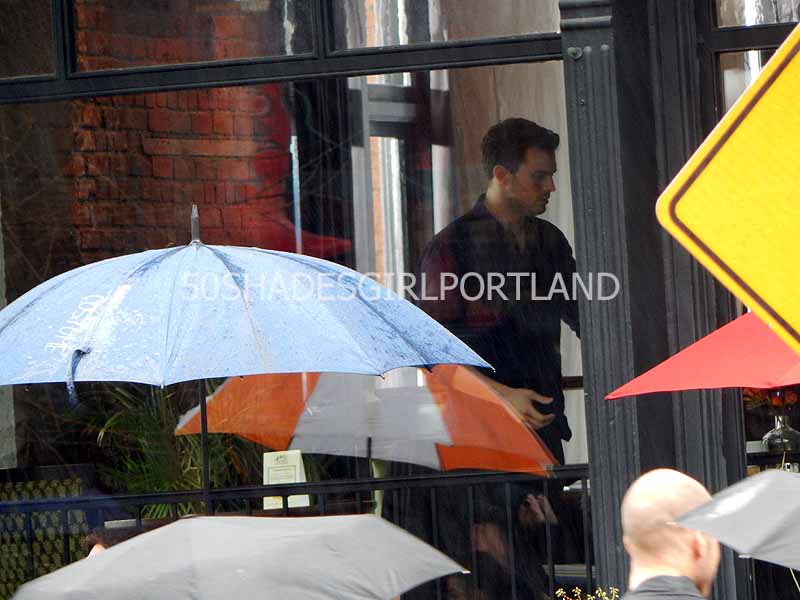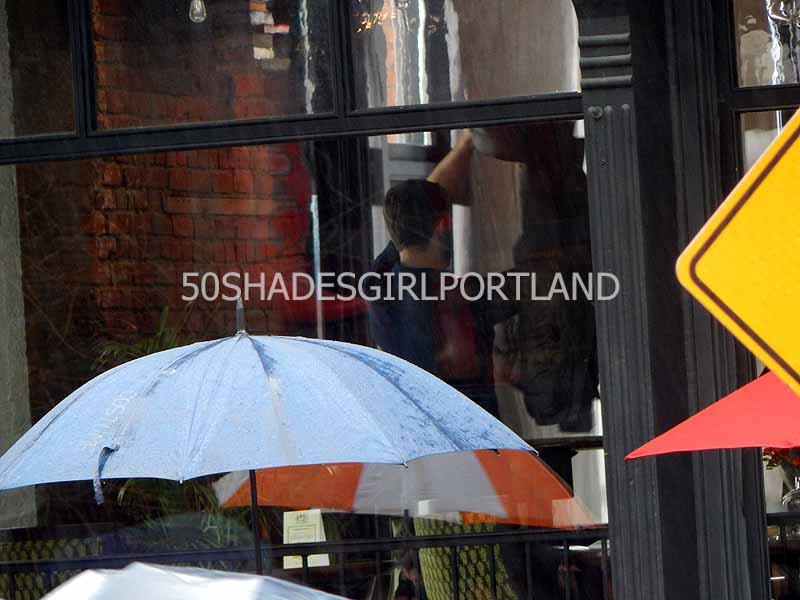 UPDATE INSIDE CHILL WINSTON:  Note the green patterned chairs and unique lighting.