FS DARKER FILMING CASA MIA APRIL 21 "The Masquerade Ball" PT. 2/4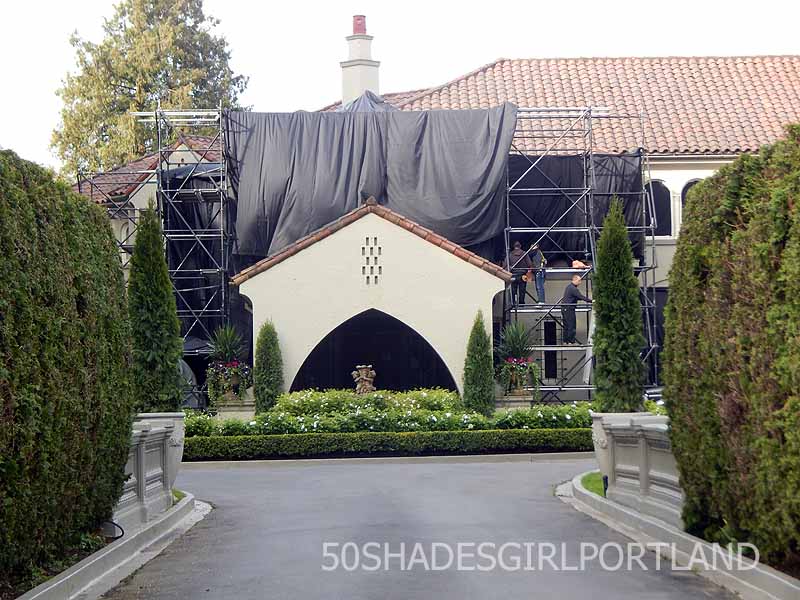 The second day/night for filming at Casa Mia for the Ball had a late start because of the late late finish of filming the previous night-into-morning. The crew and background people started arriving around 6:00pm. The lighting setup was similar as the day before with them using the hi-lift on the street with a spotlight on a huge tree adjacent to the driveway, and once again using this huge lighting setup on a crane close to the house. Several of Team Fifty shared photos of this lighting over the house during the night.  It definitely was an impressive sight to see it rise up in front of the house, and then they would turn it to the desired location. The background people were once again located at another mansion just two down the road.
The evening filming started with a scene using the Audi Q7 SUV's driving from the street into the long driveway leading to the entrance of the mansion. They did this filming several times using only one of the Q7's. Traffic was heavier tonight so they had to coordinate it all with police halting traffic for few moments for the Q7 to drive and turn into the driveway. There were also several other very expensive looking cars used inside on the driveway entrance and parking area.
The "moon lighting" was lower than the previous night and still lit up the whole front of the mansion area. After this filming was completed they then moved indoors for more filming overnight. The huge lighting continued shining over the house and grounds. Another interesting night with filming at Casa Mia.
More Filming at Casa Mia:
April 15
April 18
April 19
April 20 Masquerade Ball Pt 1
April 21 Masquerade Ball Pt 2
April 21 Masquerade Ball Pt 3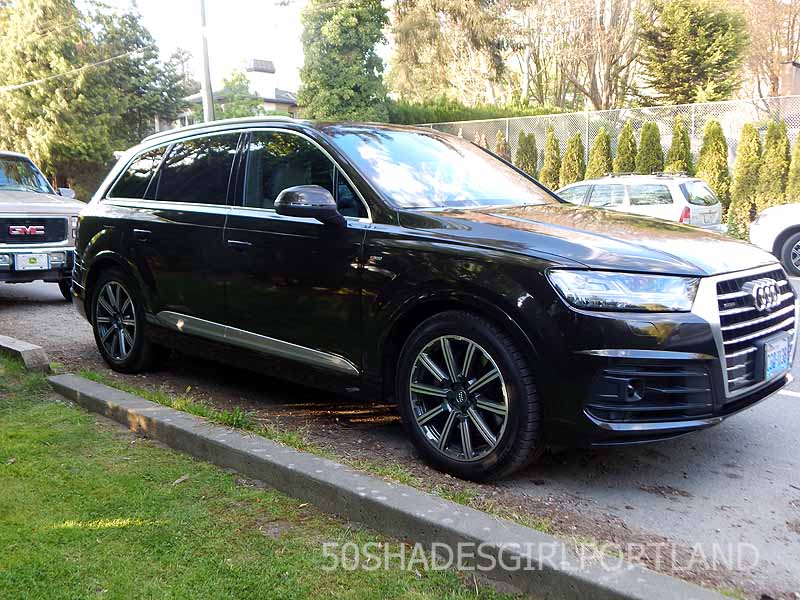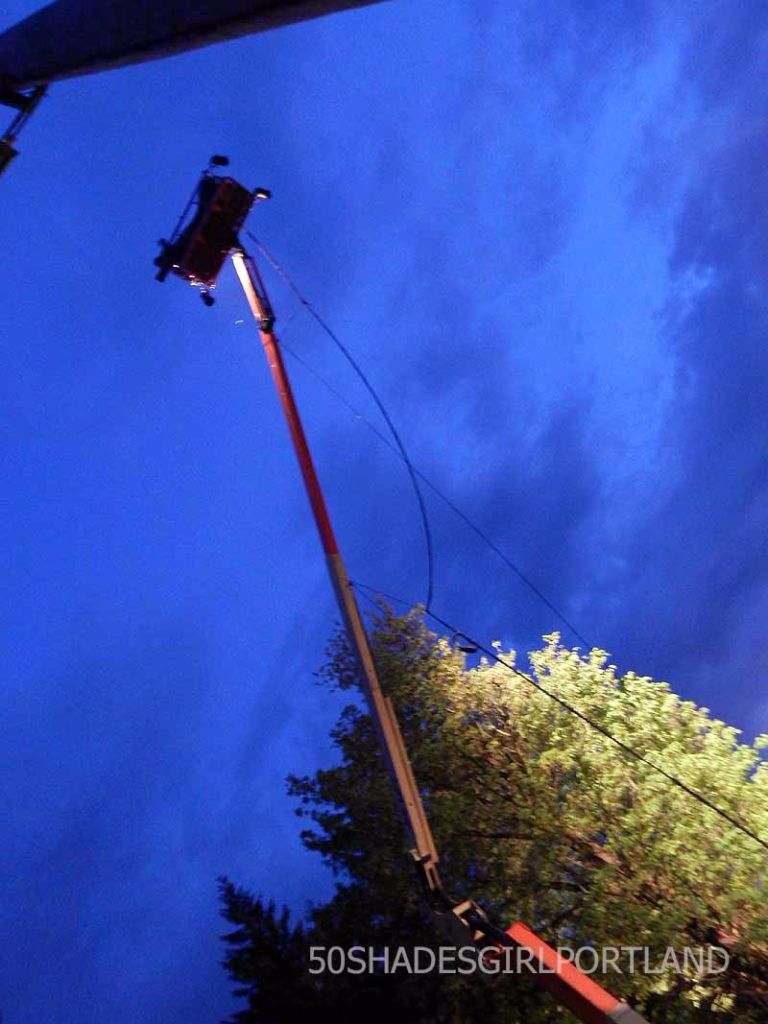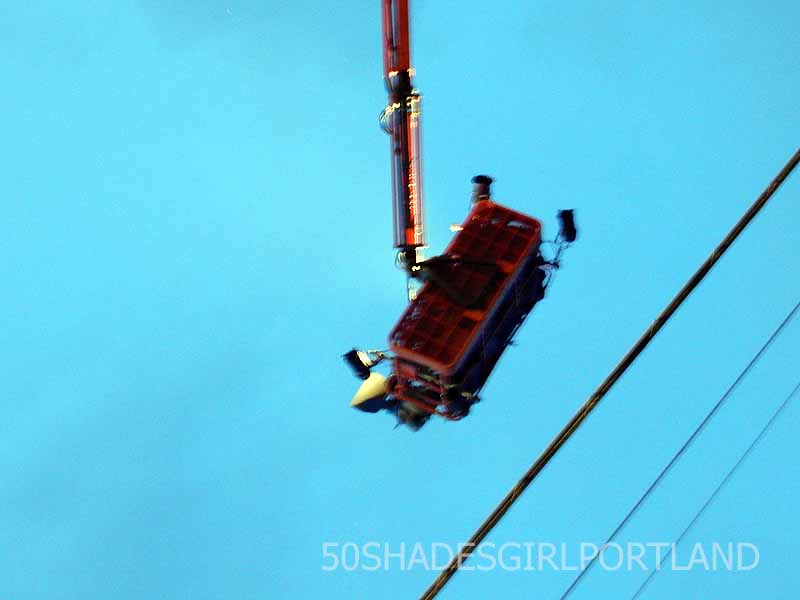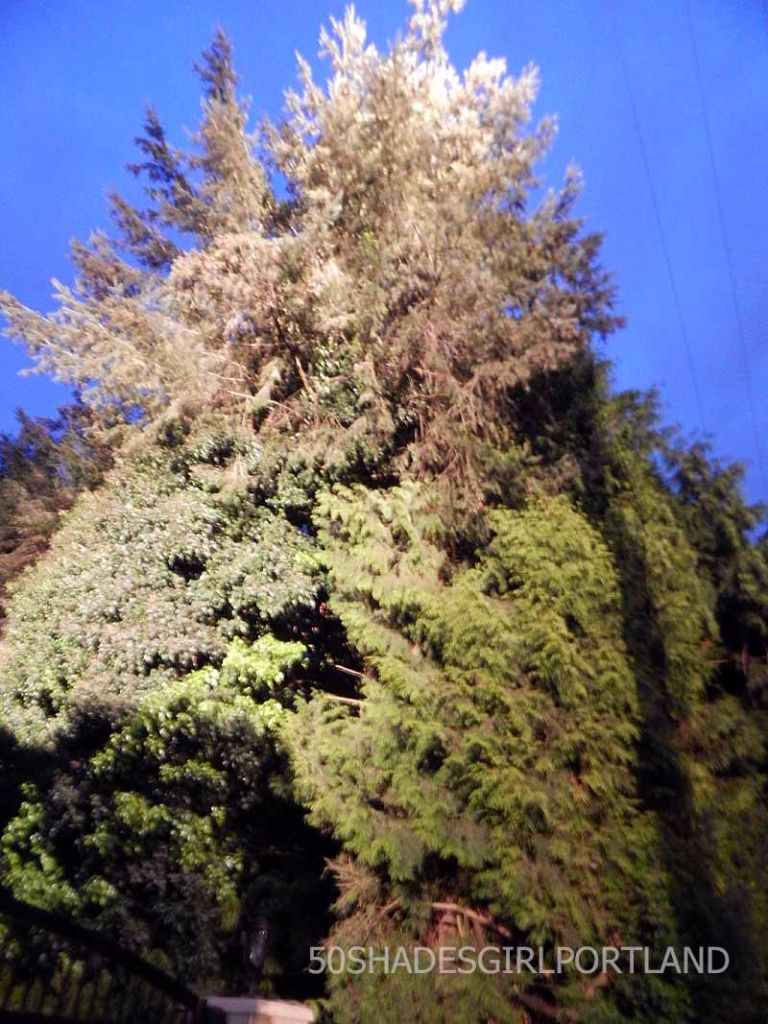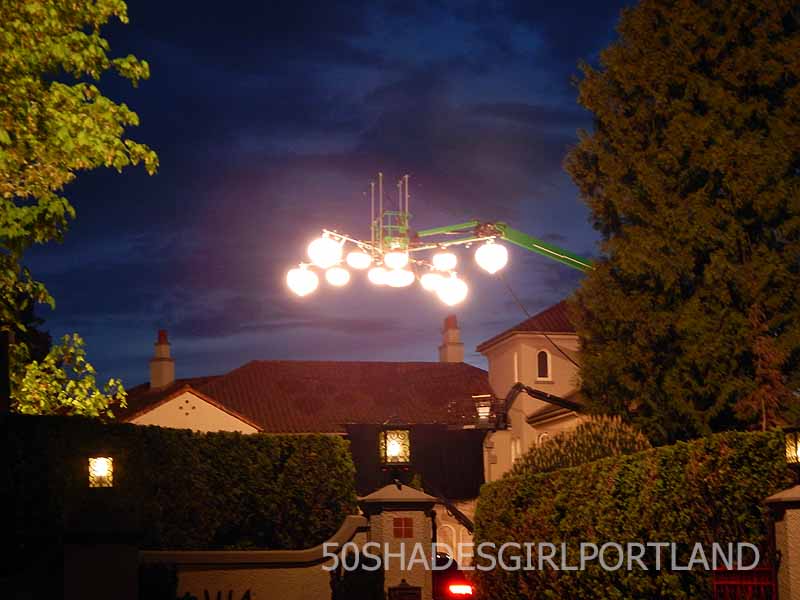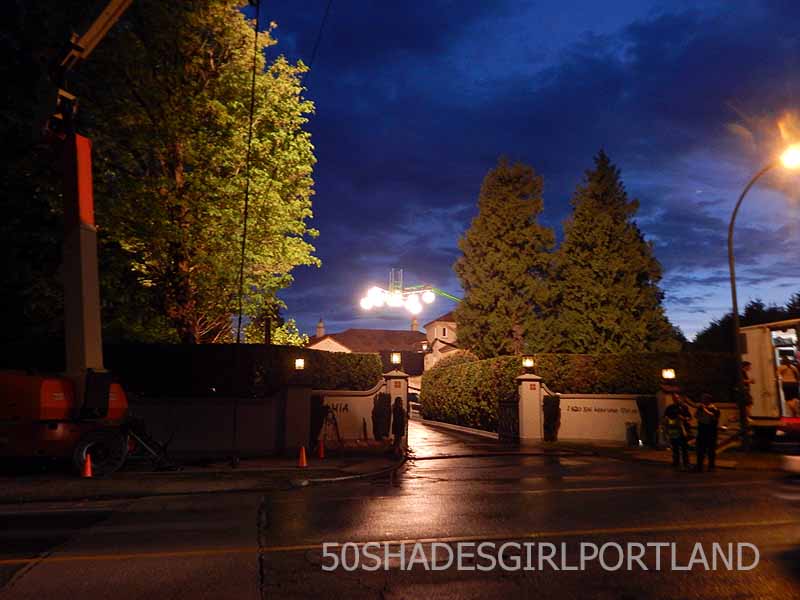 With this light lower it did look very "alien".