FS FREED NORTH VANCOUVER CEMETERY WITH R8 APR. 26 PART 2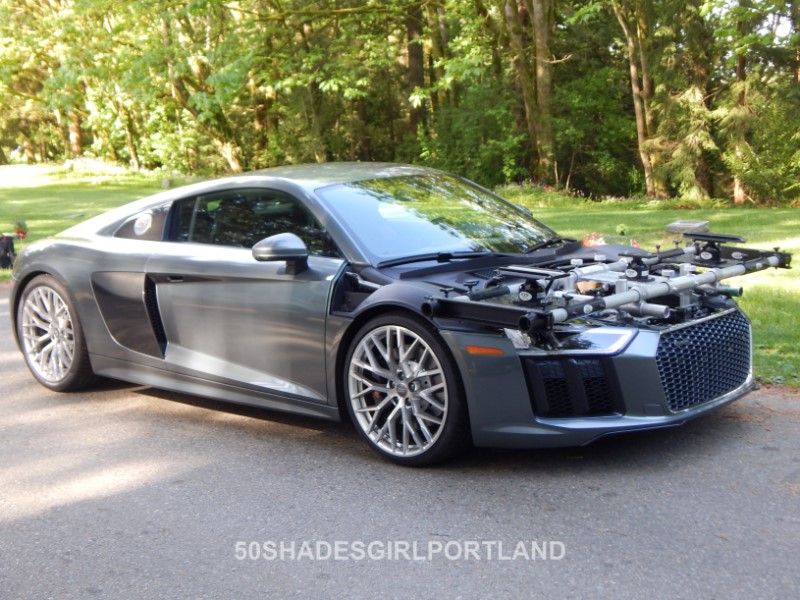 Fifty Shades filming for the day began in the North Vancouver Cemetery with a scene including Dakota and Jamie kneeling in front of a grave stone. The crew had parked their trucks and equipment near the entrance road to the cemetery and also brought in several more trucks parked along Lilliooet Road.  They also brought in Christians Audi R8 to film driving on the nearby roads along the Mt. Seymour watershed.
When first arriving to the cemetery I noticed the R8 parked at the end of the trucks at the far end of the road. They were working on the setup on the front of it for attaching a camera and lighting which would face into the front car window. There was a large platform piece that had been attached to the front and later they worked on placing the camera and lights. It looked to be the stunt driver for Jamie Dornan sitting in the R8 while they worked on the car. After speaking to the one of the movie car crew I learned that there are only 4 of these new Audi 2017 R8 cars in North America and they had this one for the movie. The car was being kept at a garage along with the other Audi SUV's and sedans used for the movie.  All of the Audi cars have been upgraded to new models for filming with Darker and Freed. I think we all #WantAnR8
UPDATE below….
Here are more photos from filming day: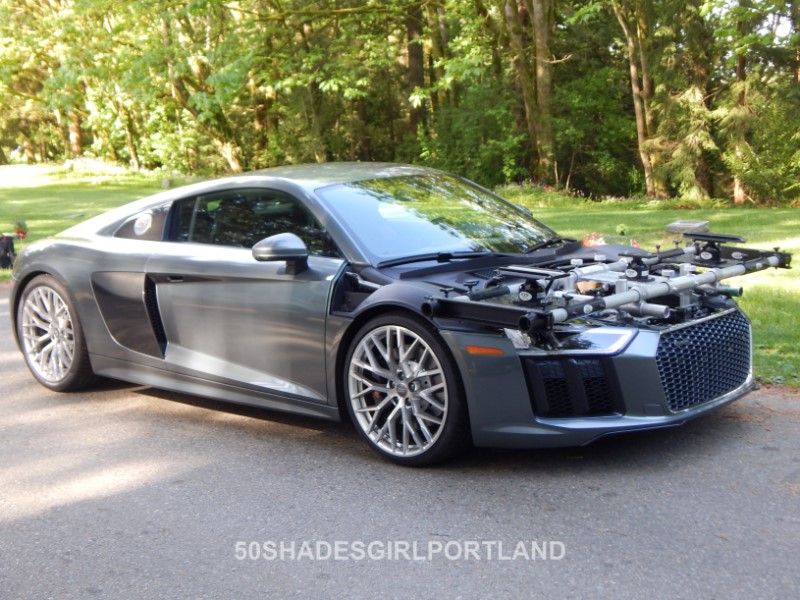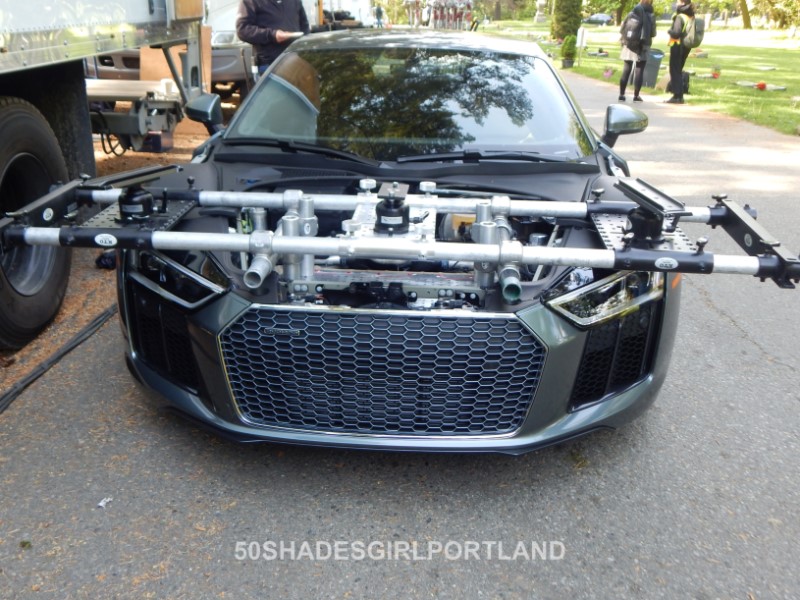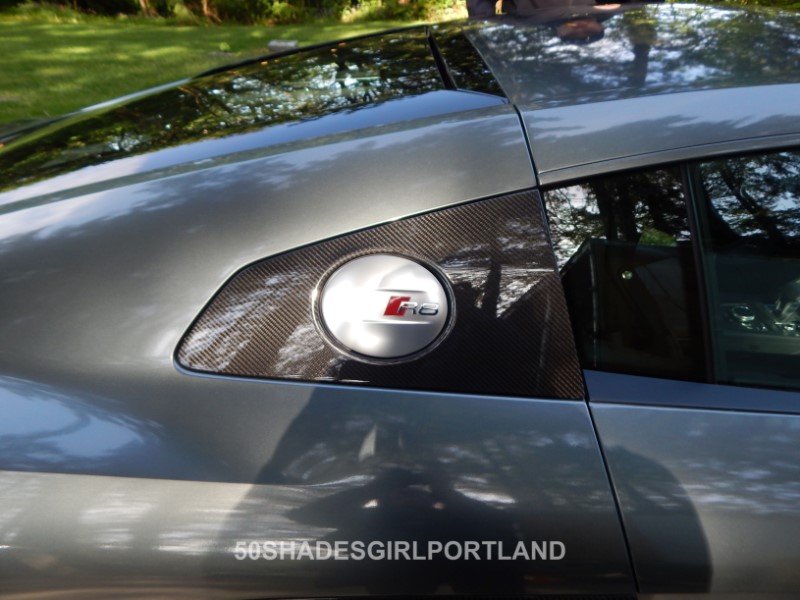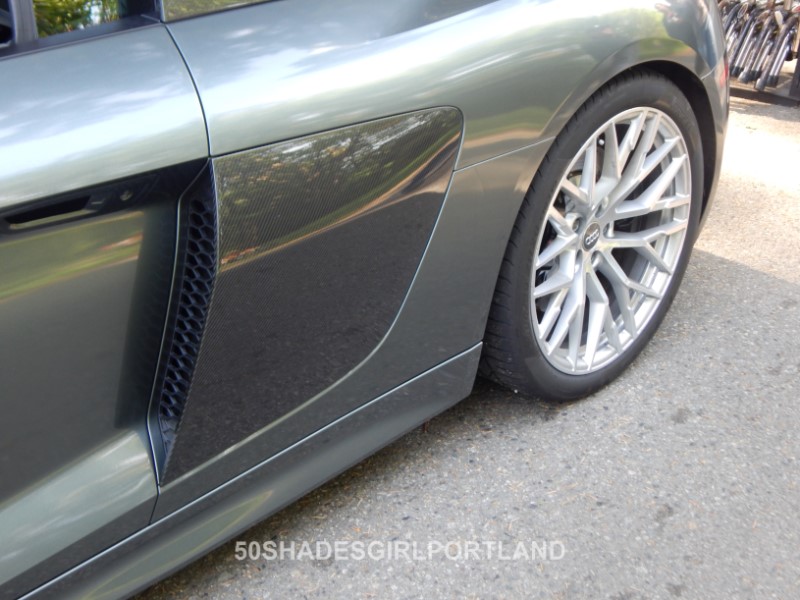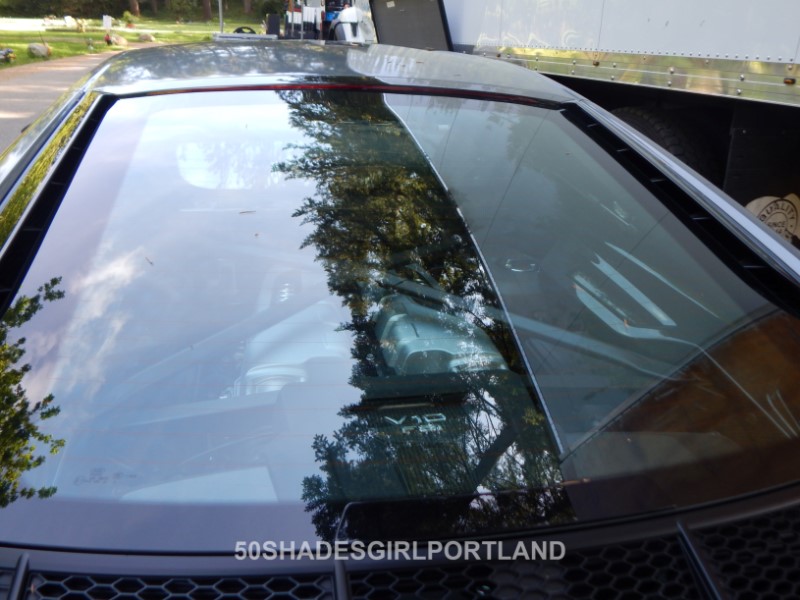 Camera and Lights attached: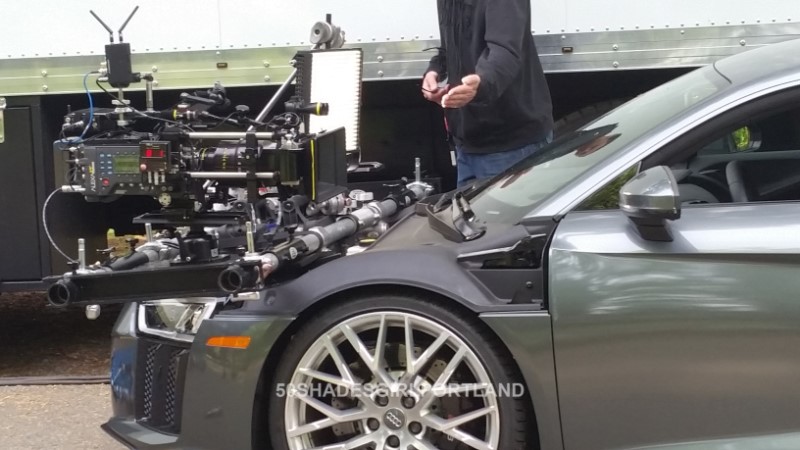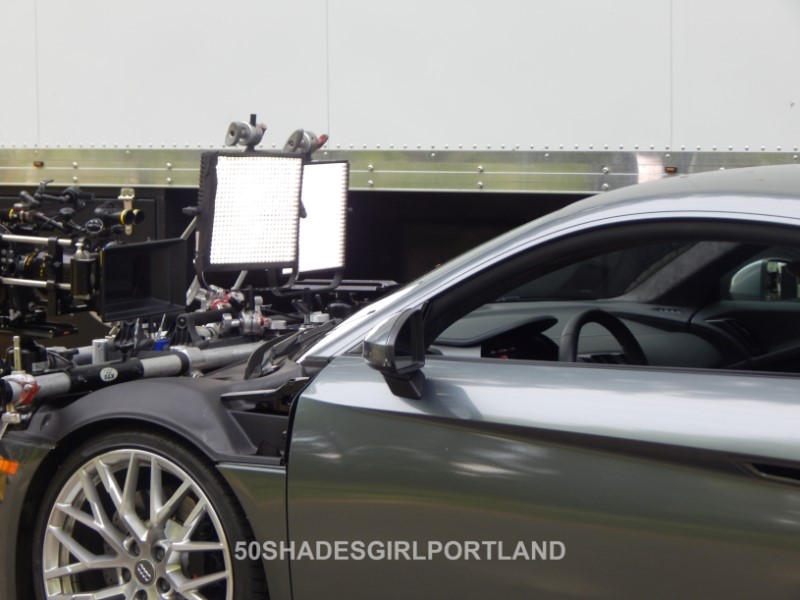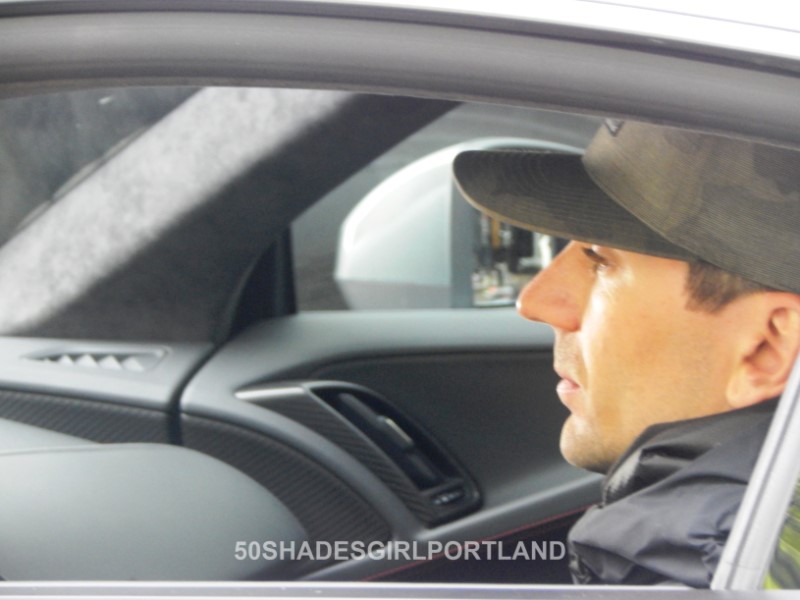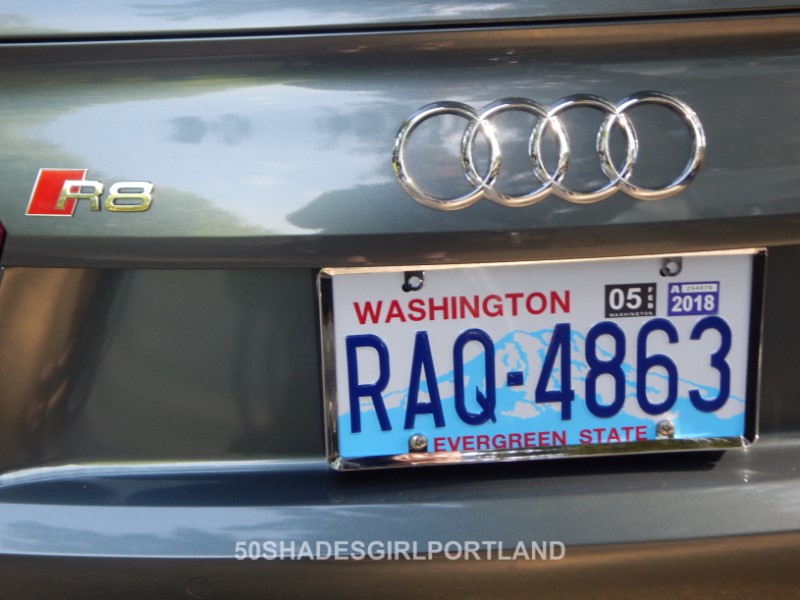 Now in the first Fifty Shades Freed teaser we get a glimpse of Ana driving the R8. This part was done after it was set up for filming here at the cemetery. It was driven on the mountain roads near the cemetery.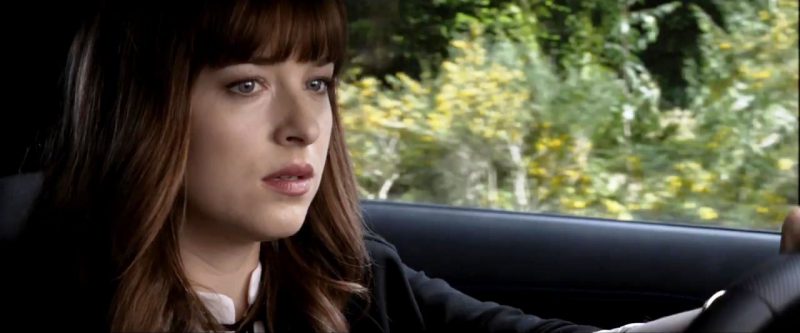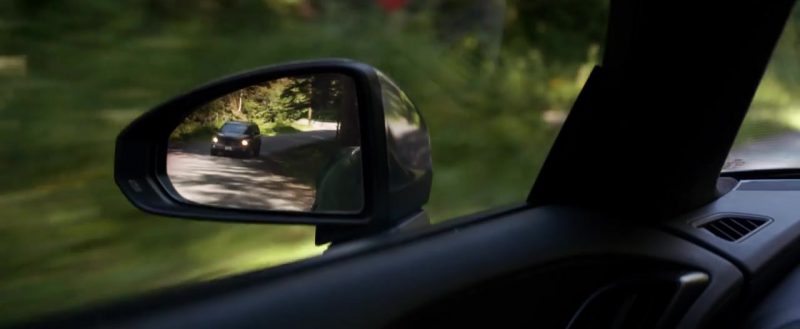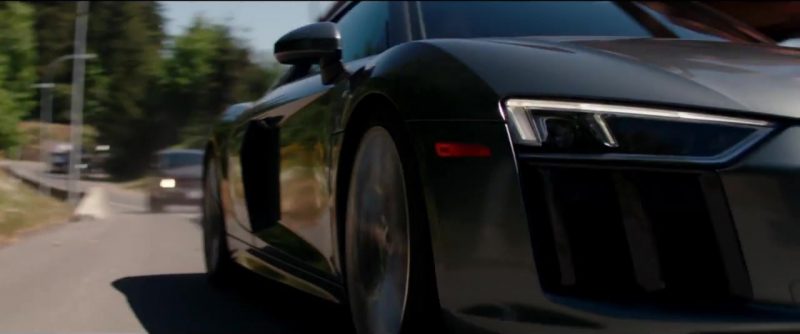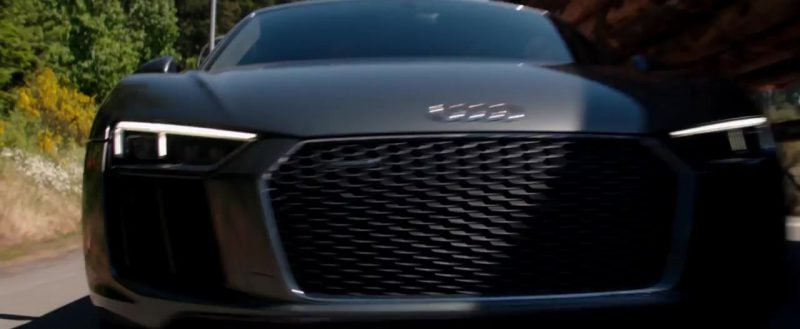 This was the crew park near the Cemetery entrance. You can see the roadway looks a lot like what we see behind the R8 in the teaser.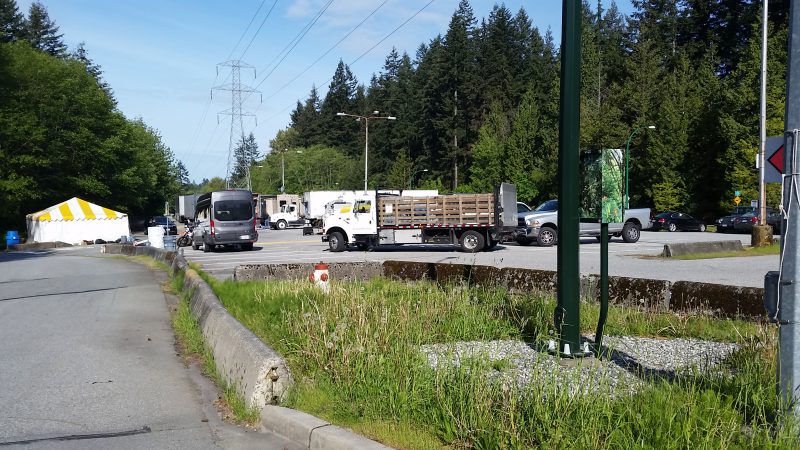 Clip and pictures Universal Studios Fifty Shades Freed teaser.
This last photo was taken during the filming with the R8 right after they left the cemetary filming. They drove just north of the area in the wooded areas. You can see on the front of the R8 the camera equipment that had been installed.