FSOG ACTOR ANDREW AIRLIE SEASON 2 "ROMEO SECTION" SET VISIT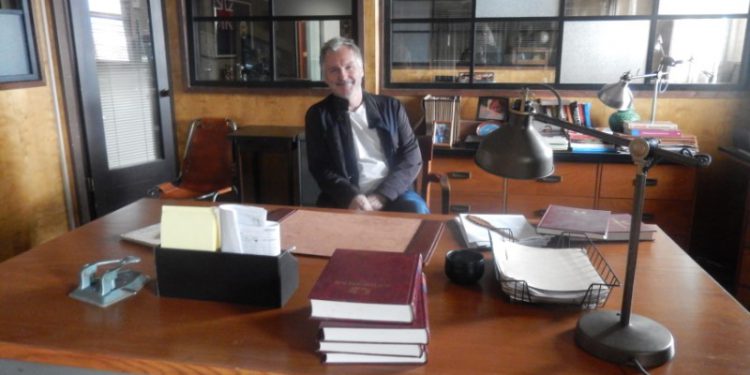 Fifty Shades of Grey actor Andrew Airlie returns to CBC TV this week on The Romeo Section, Chris Haddock's critically-acclaimed espionage crime drama series filmed and set in Vancouver BC. I recently had the opportunity to visit several filming locations culminating with an onset visit while filming at Spanish Banks beach. For the episode they were filming this week the actors included Andrew Airlie as Wolfgang, Brian Markinson as Norman, actor John Callander and  Director Anne Wheeler was directing this episode.
Over the three days I was able to watch the filming they filmed at three separate locations. First was in a back alleyway off Main St. near 6th Avenue. Second was at Kitsilano Beach using the walkway and a parking area. Third was a full day at Spanish Banks on the beach, parking lot and near the concessions area.
This episode is #207 "Rising Tide" and will air on November 16th on CBC.
The first day started with a short drive to an alley off Main Street near 6th Avenue where Andrew was filming a scene. They were set up to film on the east side of Main Street behind buildings in an alley which included a small parking area. There were several trucks and equipment along 6th Avenue and on both sides of Main St. The scene was played out with Andrew driving a SUV into the alley. He gets out and approaches another actor. They then walk over and talk to another actor who is already in handcuffs against a car. They chat a while and then Andrew returns to his SUV.
They filmed the scene several times with different cameras and angles. The alley was lined with a few tents for the director, monitors and other crew. There were several hair and makeup people around along with several production assistants and technical crew. They filmed at this location for 2-3 hours and then Andrew was done filming for this day.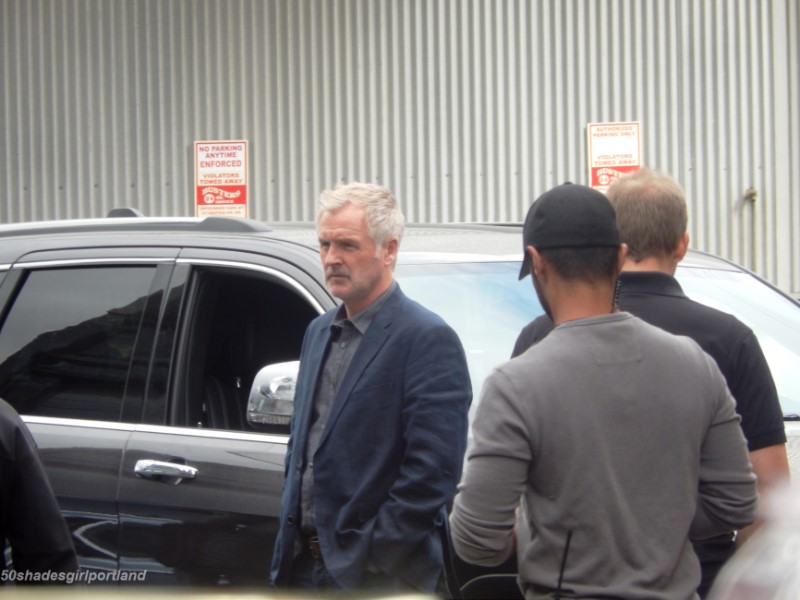 After filming was completed Andrew met me at the production offices for Romeo Section in downtown Vancouver BC. They were using two floors of the building with one floor mostly for offices and sets built for filming. The floor below had more rooms used for sets and also more production offices. Andrews character Wolfgang had his office set built here into four areas for filming. His office was appropriately "dressed" for his character as a university professor with lots of maps and other geographical items sitting around.
Andrew then took me to the parking garage area where they had several trailers and the crew park for Romeo Section. They also had a set that was built there for a movie filming scene within the show.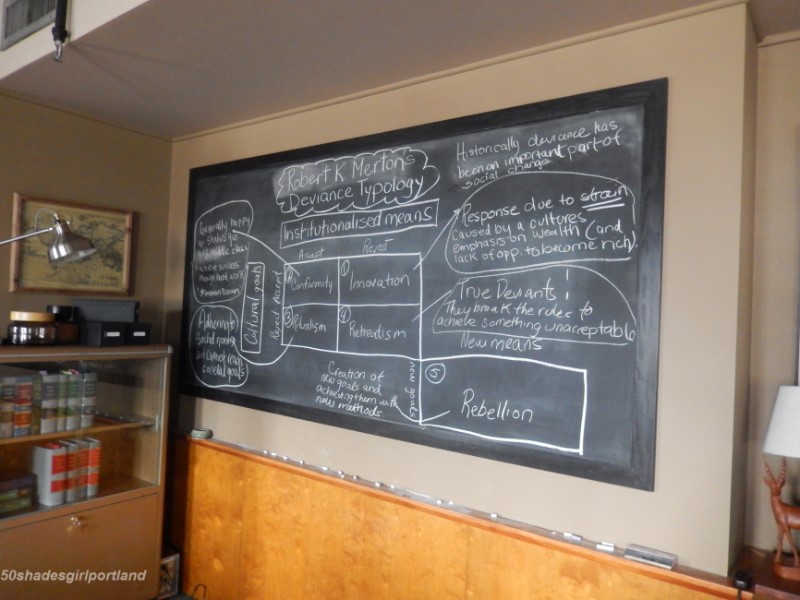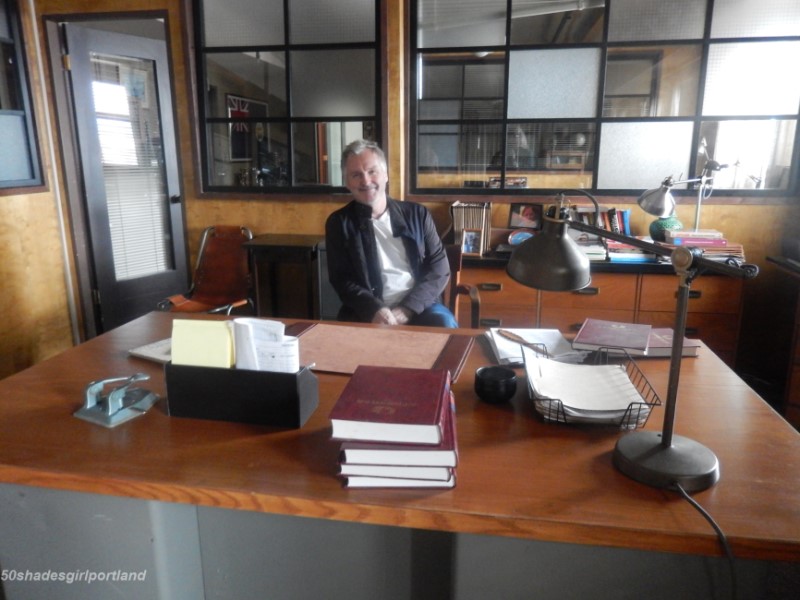 The second day of filming was at Kitsilano Beach just across the bridge from downtown Vancouver BC. They were set up along the park and beach area using the walkway along the beach and also had Andrew's characters SUV in a parking lot for him to arrive in. The scene started with his arrival in the SUV then meeting with 2 other actors on the walkway. The director spent a lot of time with the three actors because the scene quickly escalated into some physical posturing. Joining Andrew was Brian Markinson as Norman and actor John Callander.
The third day they filmed several scenes at Spanish Banks beach. Most of the scenes were with Andrew and Brian Markinson with other background actors. They did one scene out on the beach which was really interesting to see how they set up the cameras and equipment. Next was a scene with Andrew driving his SUV and entering one of the parking areas. They had a camera person inside the backseat of the SUV filming as it went along and stopping to pick up the Norman character. Because of the coordination with Andrew driving the SUV they had to replay the scene several times to get it just right. The last scene of the day was in another beach area and parking lot.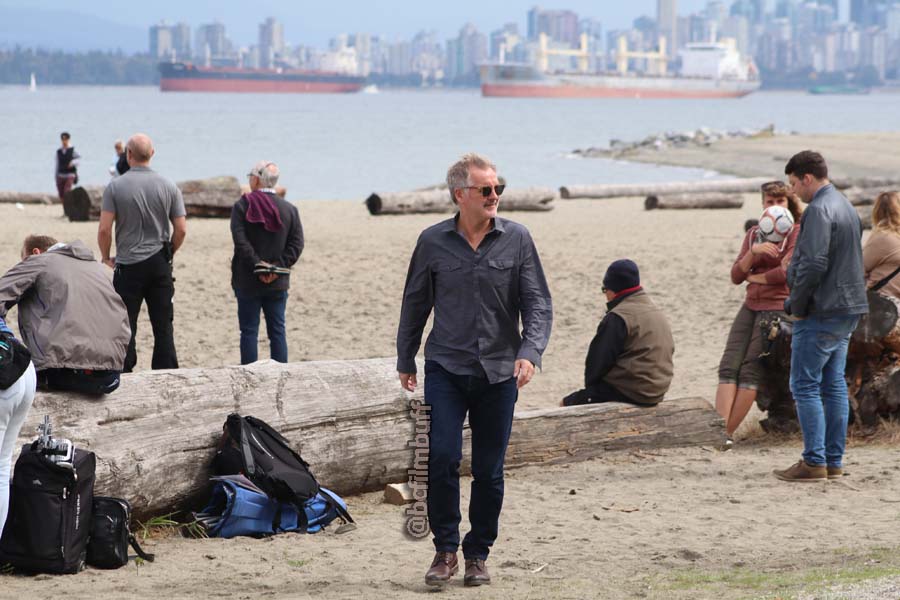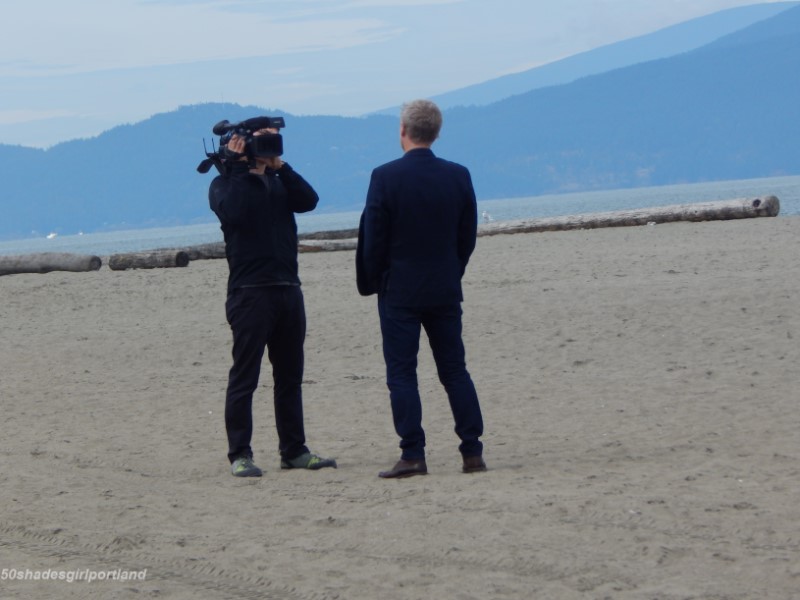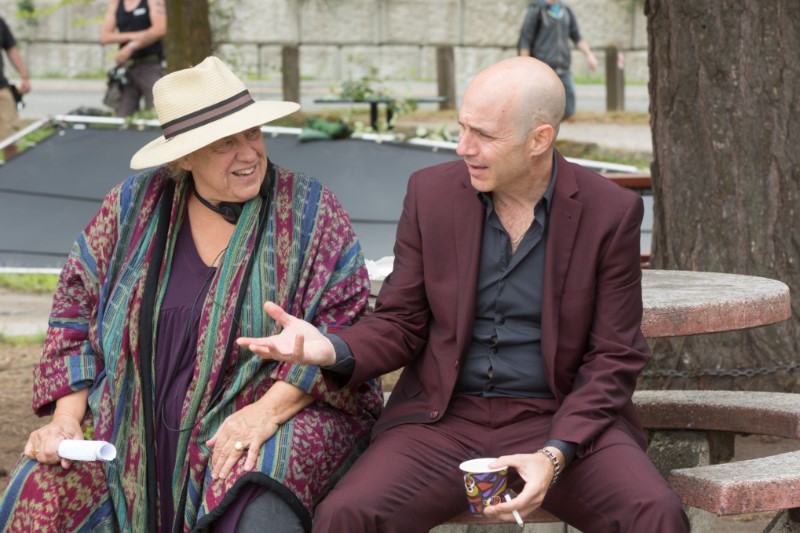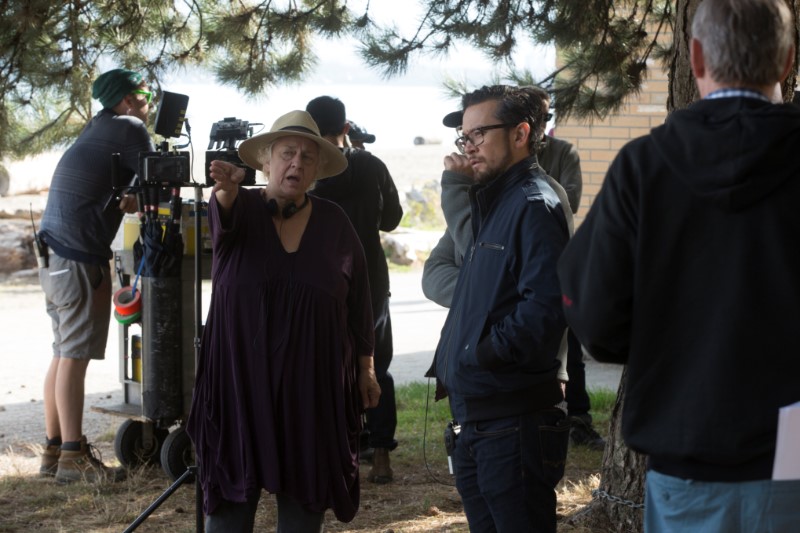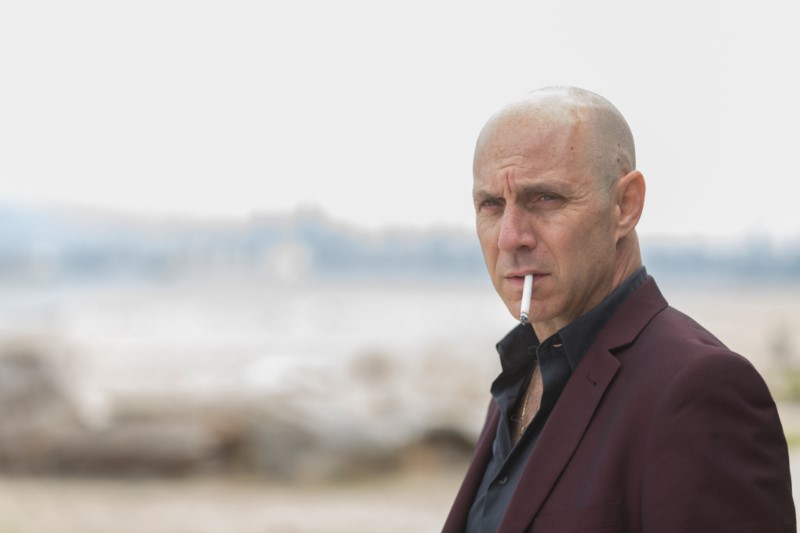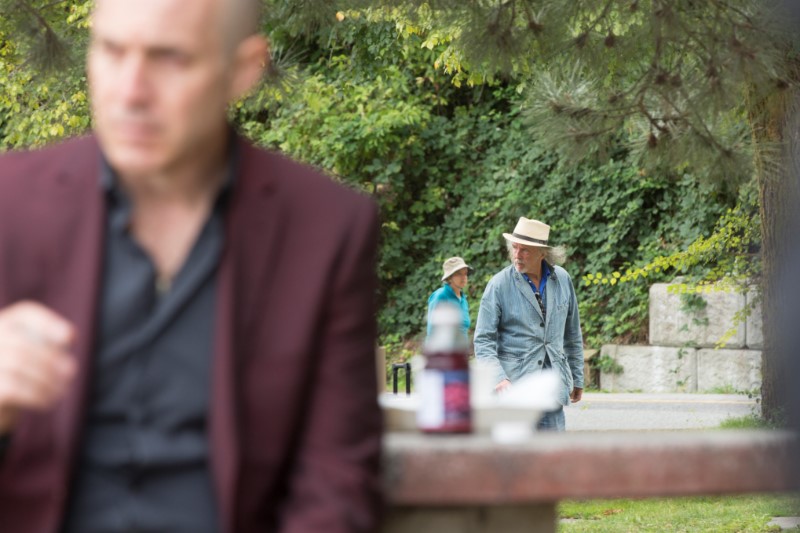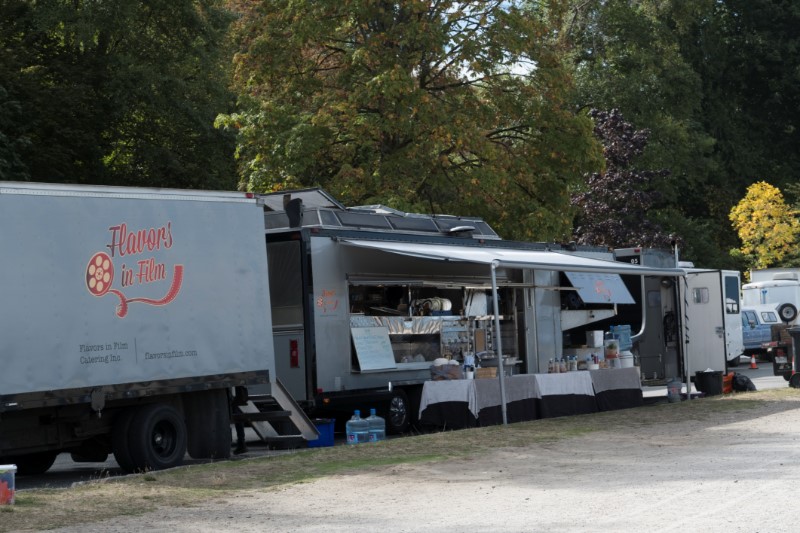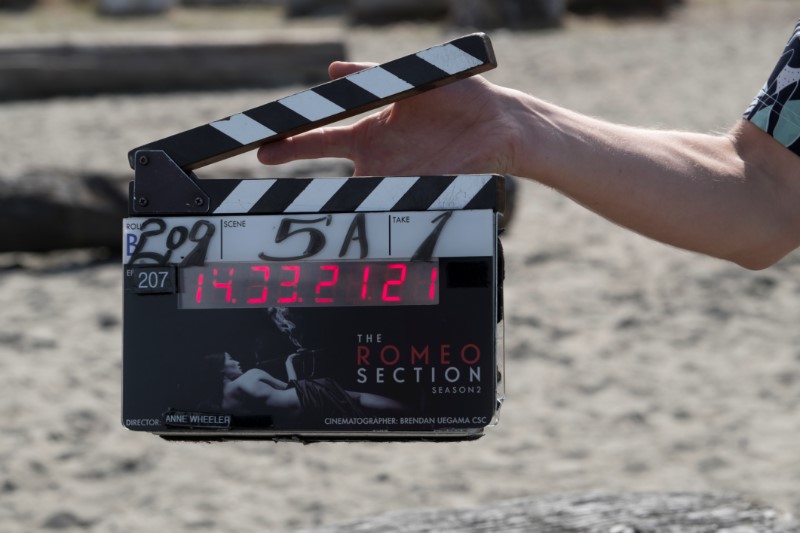 Thank you to The Romeo Section production for providing on set photos.
As a fan of Andrew Airlie and The Romeo Section it was an amazing experience and I look forward to sharing it with the fans. Thank you to Andrew Airlie and the cast and crew of Romeo Section for allowing me access with their filming.
The Romeo Section Premieres Wednesday, October 5 at 9 pm (9:30 NT) on CBC.