JAMIE DORNAN FOR ELLE UK INTERVIEW/PICS/VIDEO
Sometimes its just so great to have a Jamie Dornan interview video. Heres a new one from ELLE UK. He did an interview and photoshoot for the magazine which will be available Februrary.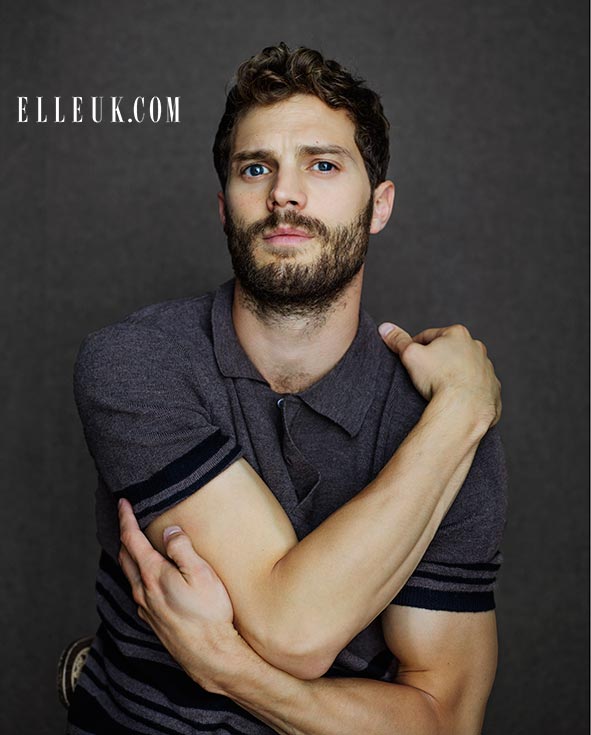 So how does a nice lad from Holywood, Co. Down, prepare to play THIS sexual sadist (as opposed to the sexual sadist serial killer he plays in The Fall)?
He visits a sex-dungeon of course. "I went there, they offered me a beer, and they did…whatever they were into. I saw a dominant with one of his two submissives," he says.
There was plenty of kink… and plenty laughter. "I was like: 'Come on guys I know I'm not paying for this but I am expecting a show.' It was an interesting evening. Then going back to my wife and newborn baby afterwards… I had a long shower before touching either of them."
And ELLE UK scored the world exclusive shoot and interview, which will run in their February issue. Pre-order it here.