FSOG Books Grey Mansion Location on Meydenbauer Bay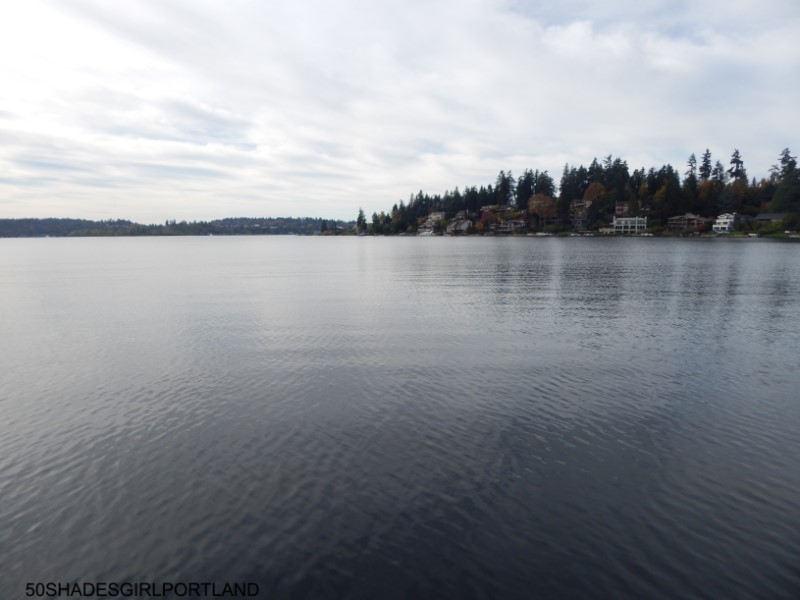 In the Fifty Shades of Grey trilogy Christian Grey often talks of his childhood home on Meydenbauer Bay. The home of the Grey Mansion would be located just east of downtown Seattle in Bellevue and along the shores of Lake Washington. Its a beautiful place to visit with 2 parks along its banks. There is a yacht club and marina and several large houses with docks along the edge of the water. You can drive along Lake Washington Blvd. and easily picture the Grey Mansion along the water. If the Grey's actually lived there they would be in good company, as Microsoft founder Bill Gates actually lives just around the corner of the bay on Lake Washington. On a sunny day it's a lovely trip to take a boat tour of the lake with views of Mt. Rainier.
"Behind me, the sides of the tent through which we entered are being closed, while at the front, two servers pull back the canvas, revealing the sunset over Seattle and Meydenbauer Bay." E.L. James Fifty Shades Darker.
You can see the beautiful Stearman Beach and Caufield park which they used for filming of Meydenbauer Bay here. 
I came across this fly over of the bay and had to share it. Not sure what he was flying in but looks pretty fun.