FSOG MOVIE LOCATION JAMIE JOGGING HORNBY ST.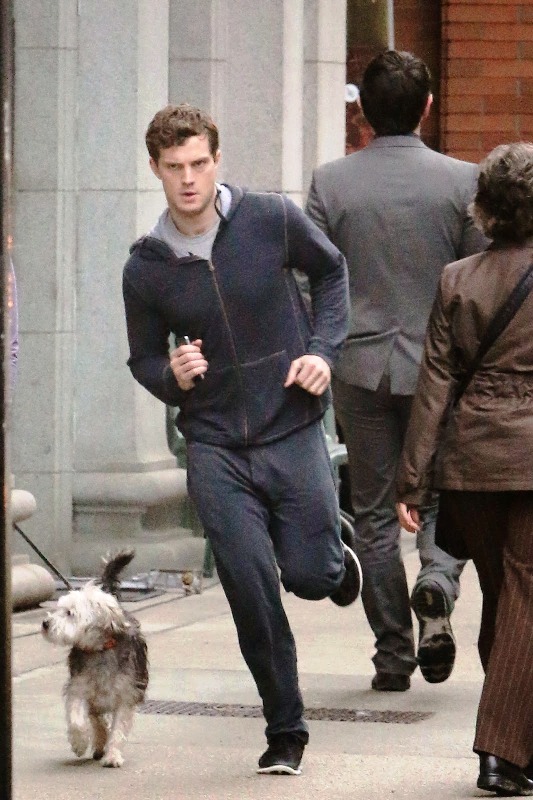 When I returned to Vancouver BC for the FSOGRESHOOTS I had also planned to return to The Fairmont and a few other locations I had not yet been to. I had already visited most of the jogging locations that Jamie was filming as CG from last winter, but there was one more with Jamie I had not found. I searched it out before I went back to Vancouver BC and had a street corner where it might have been done. It turned out that this street corner was just a few blocks from where he filmed at Oceanic Plaza jogging. He wore the same clothes at Oceanic Plaza as he did for this jogging scene. I think he did two outfits for jogging and four locations. I already connected the Coal Harbor jogging to his jogging in the Gaslamp area near where they filmed Ana's apt. Now I can connect this Hornby St. location to his filming at Oceanic Plaza.
The cast/crew set up on Pender St. corner near Hornby St. The actually jogging took place along Hornby St. between Pender and Hastings. This was also right around the corner from Jameson House where they filmed CG office interiors. The section of the street they used was a smaller narrow side street. I first walked along Hornby not realizing this was the street they used. When I came to Pender I took some photos of the corner area because I thought this was where the production crew had set up. Turns out I was standing on the corner area they were at. Part of the sidewalk was closed to my left so I could not go any further. I noticed the ornate fencing in a photo with Jamie and it was right next to me.  I then went back and walked down Hornby St. in the same direction as Jamie had jogged it. I soon found the corner with the brick and then the building with the rounded columns where he runs around a dog. He also runs right past a small restaurant on the block. The building on the corner had huge banners up and a sign on the side of the building which also matched up. I think when he is jogging he then turns the corner onto Hastings and continues on that street.
Here is my other Jamie Jogging photos for Fairmont Entrance —  OCEANIC PLAZA — COAL HARBOR — GASLAMP AREA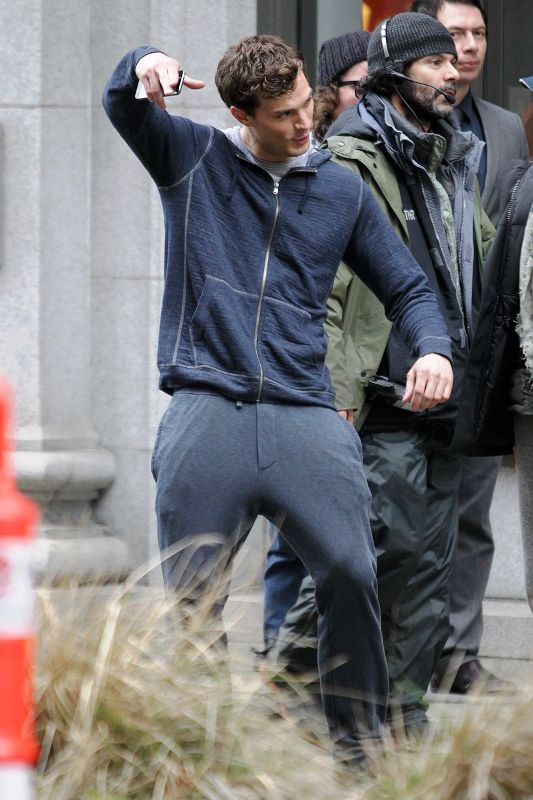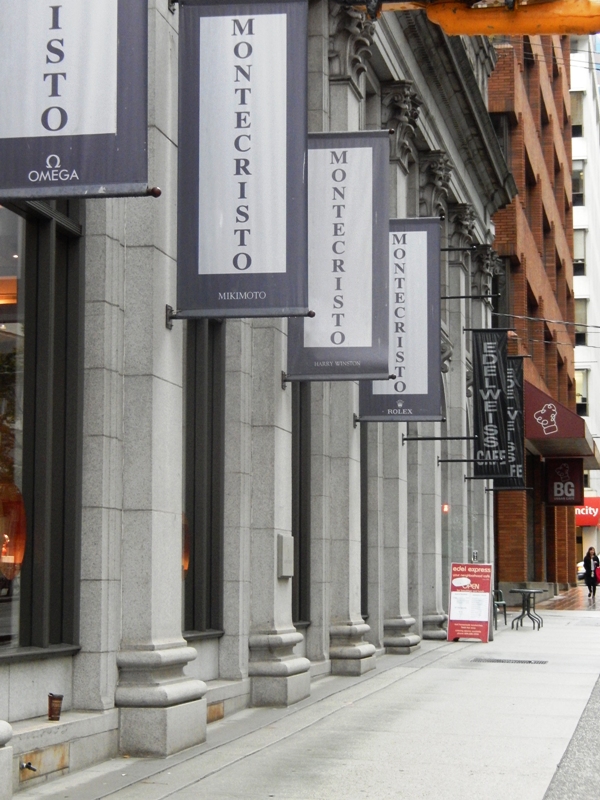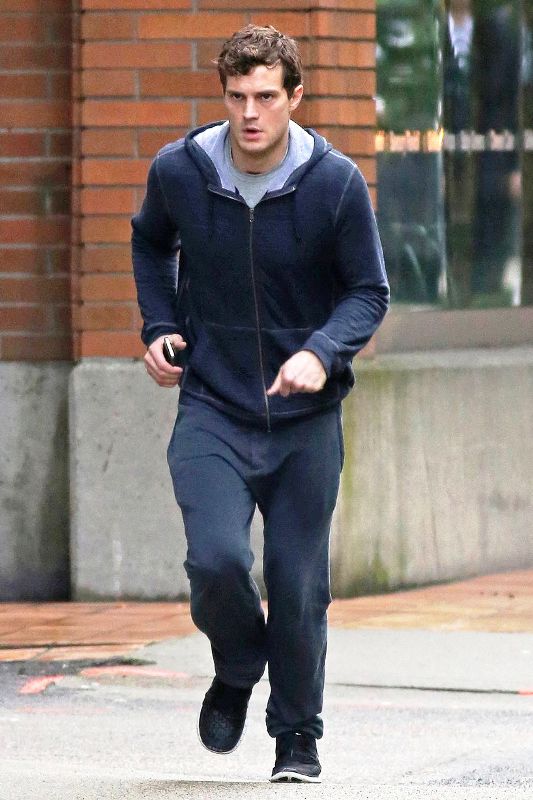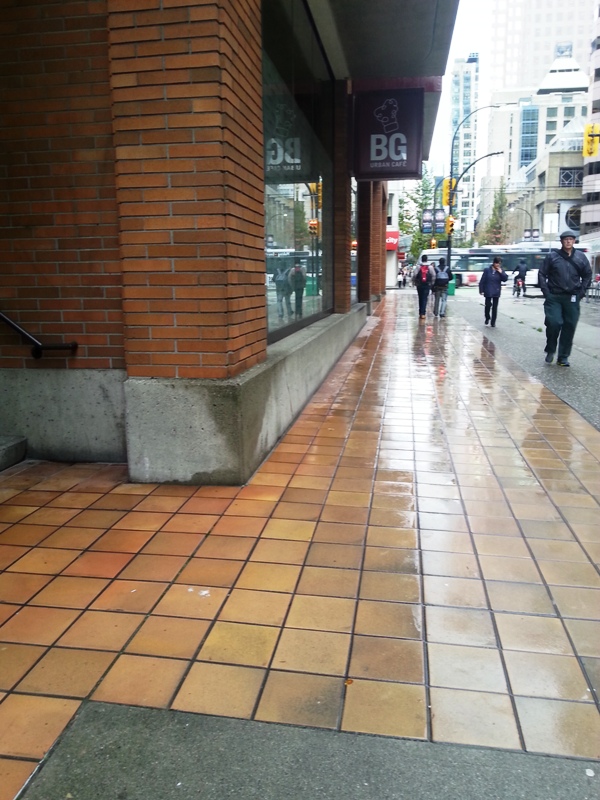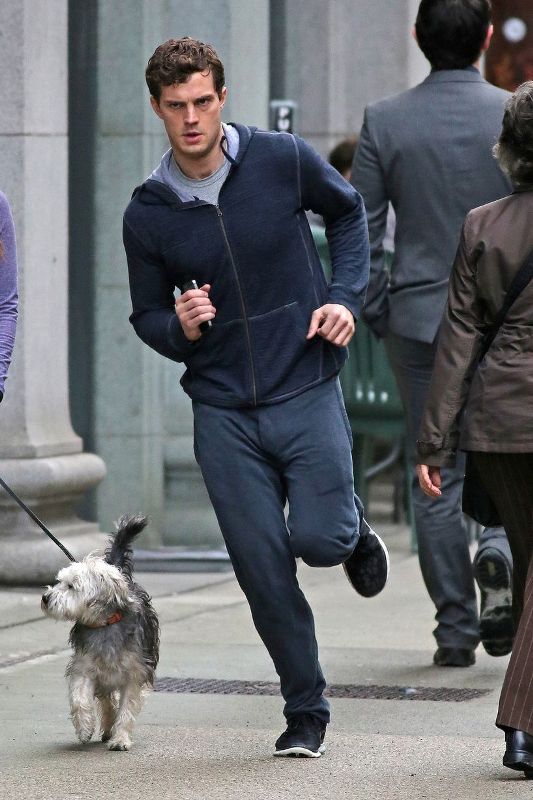 Check out the grate under his feet and the green plastic chairs in the background.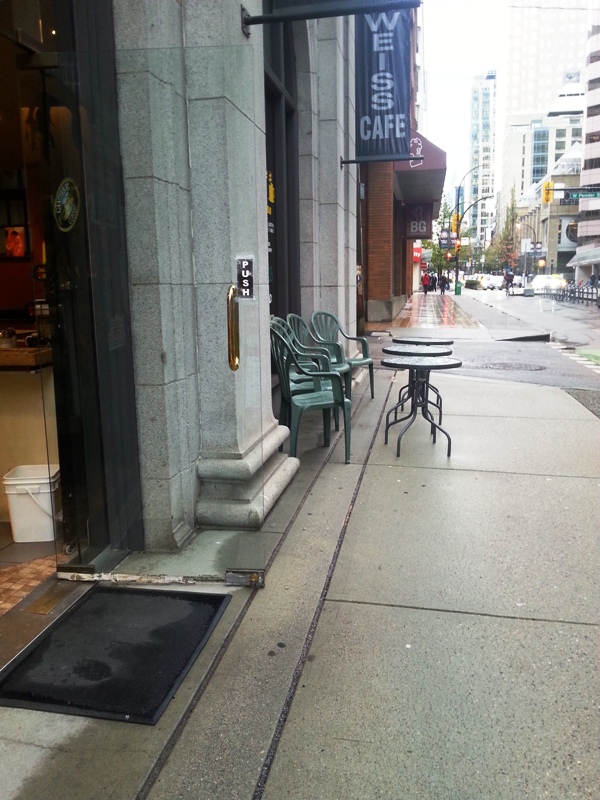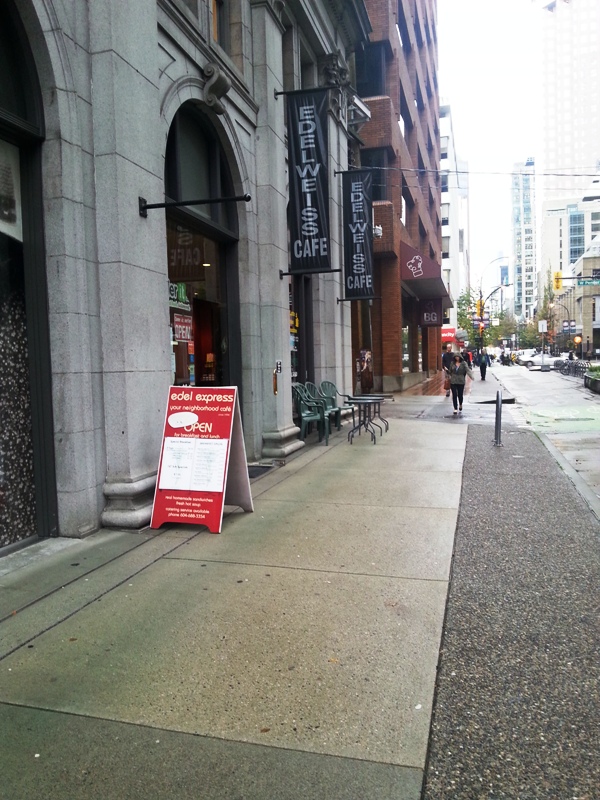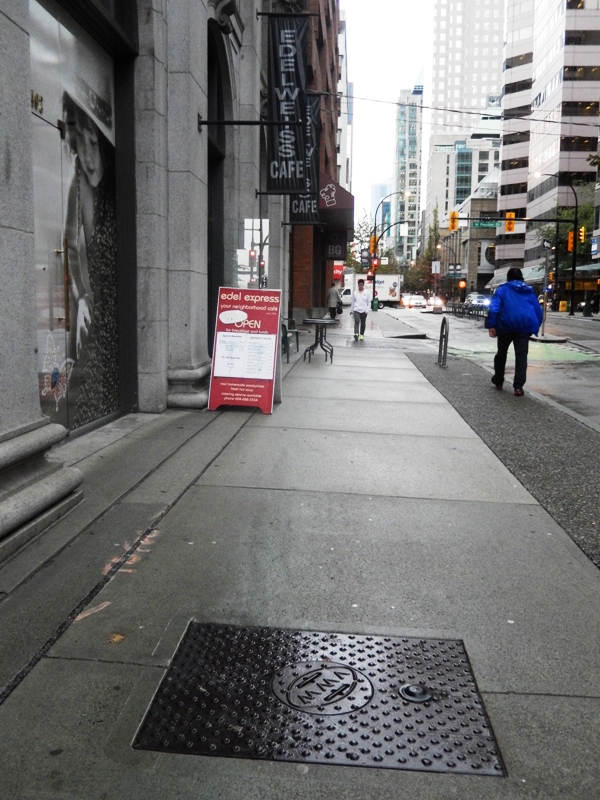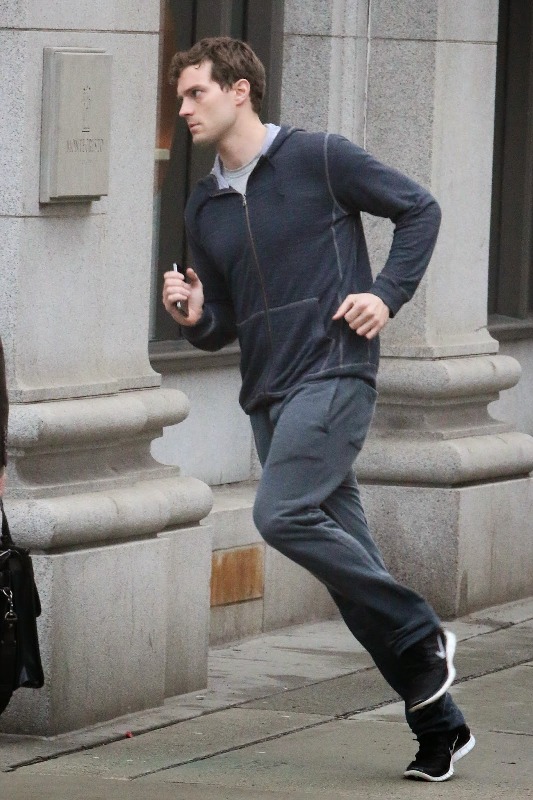 Here he is turning the corner. You can see the MONTECRISTO sign on the building and the rust stains below the window.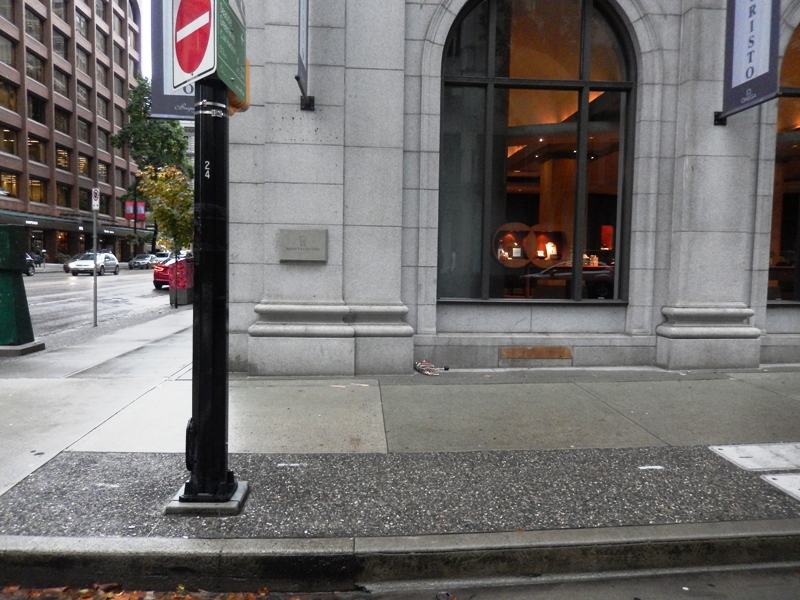 I think they were staging around the corner.