FSOG MOVIE LOCATION FAIRMONT VANCOUVER **OCT. UPDATE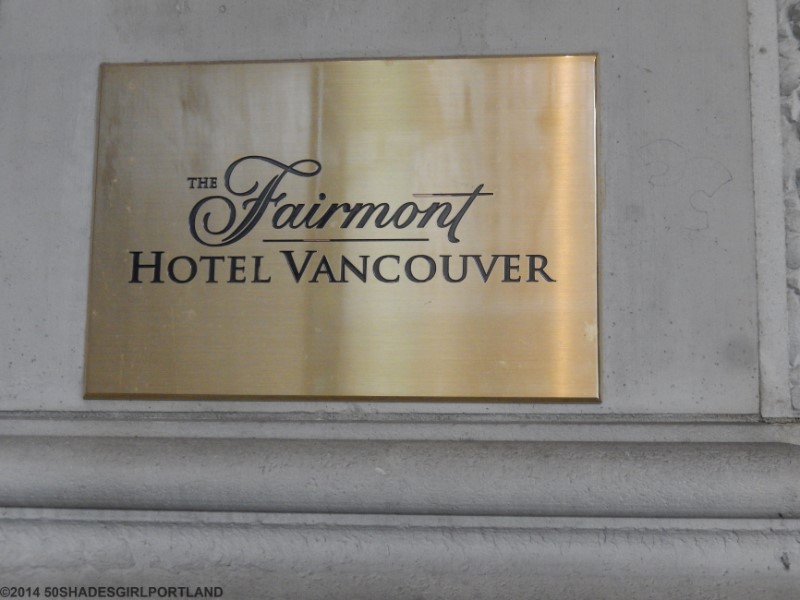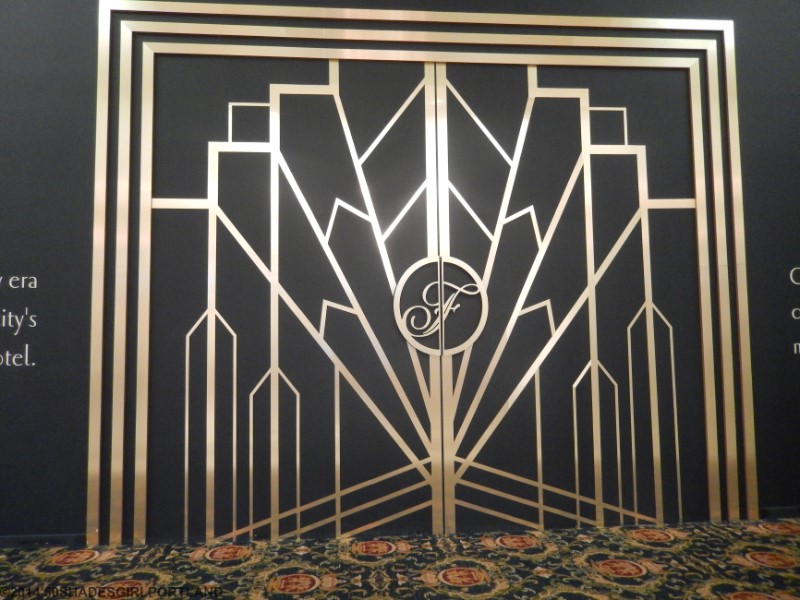 During my recent visit to Vancouver BC I was lucky to once again make a visit to The Fairmont Vancouver in downtown. I first noticed that the building itself was now uncovered on the outside and was a beautiful site. The hotel has been doing a lot of renovations this past few years and is now unveiling some of that work. When I last visited the restaurant was relocated and being redone. The lobby bar area was open then but is now closed for renovations. The bar area will be more open with a more retro feel to it. Surrounding their bar renovation was this huge wall that was decorated in the art deco styling much the same as their 14th floor.  It was so interesting.
I also made another visit to the bedroom used for the FSOG trailer/movie as the Heathman. This time I also took photos of the hallway and door leading to the bedroom. This room is located on the 14th floor of the hotel and has its own art deco style including these amazing metal grate gates that open into the hallway. This gate and hallway are between the elevators they used in the trailer and the bedroom.  I am not sure if this hallway area will be in the movie, but its gorgeous.
There are a total of 8 elevator doors on this floor, but only 6 elevators are used. I was able to take a few more photos of the elevators used for the movie and found this amazing design work on the inside of the elevator on the backside of the door. The elevators at the Fairmont are only usable with a key card, but you can visit them on the lobby floor.
The Fairmont Vancouver is planning a special Premiere for the movie along with other packages. It will take place in the British Columbia Ballroom that is used in the filming for the trailer/movie for the photo shoot. More details to come later.
You can find my previous posts about The Fairmont Vancouver here.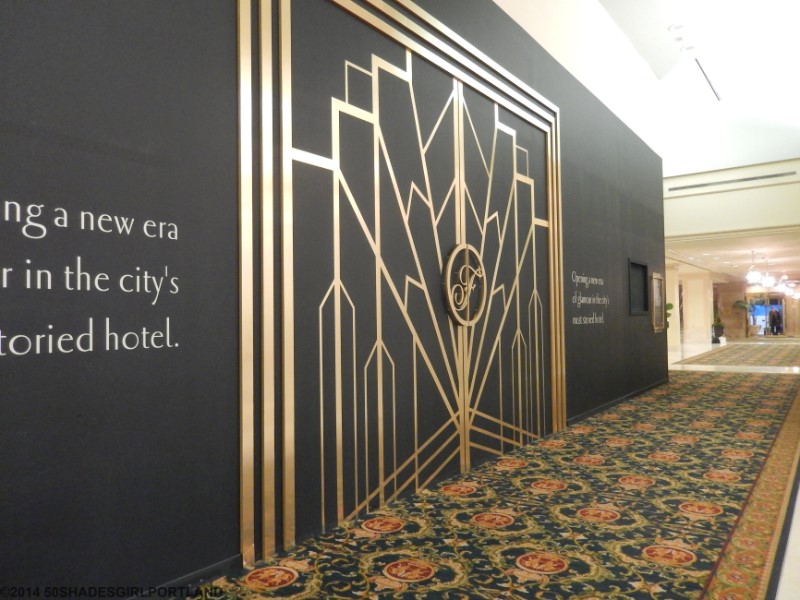 This suite that was used for filming was redecorated. Its hard to photograph with all the dark wood paneling. This would be facing the wall behind the bed that Dakota is sitting on.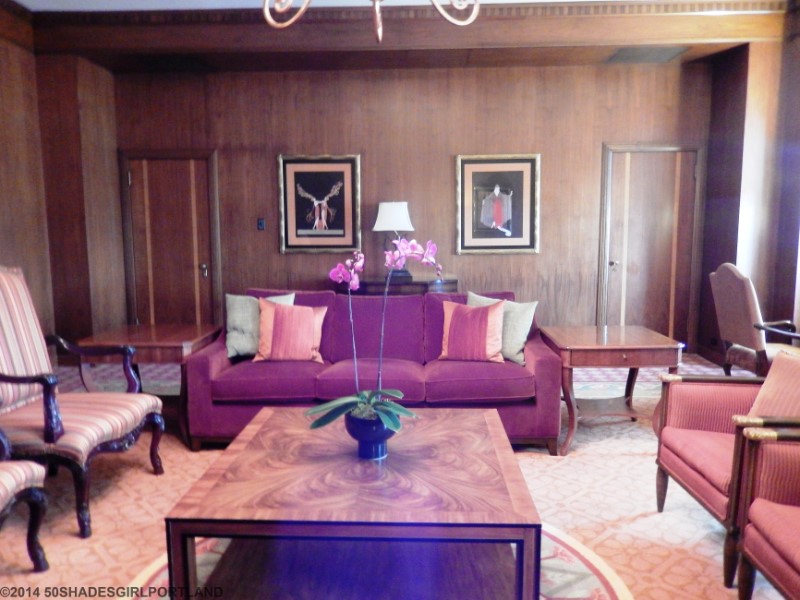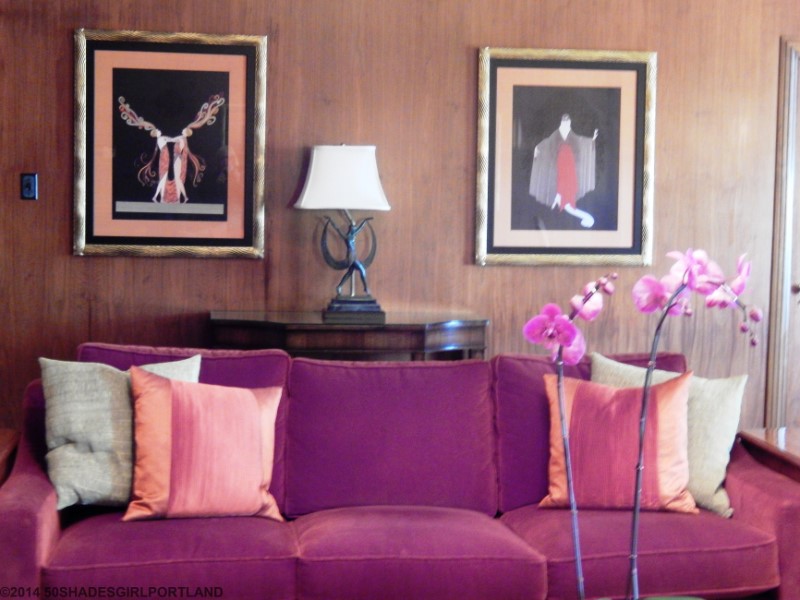 This is facing the wall behind Jamie.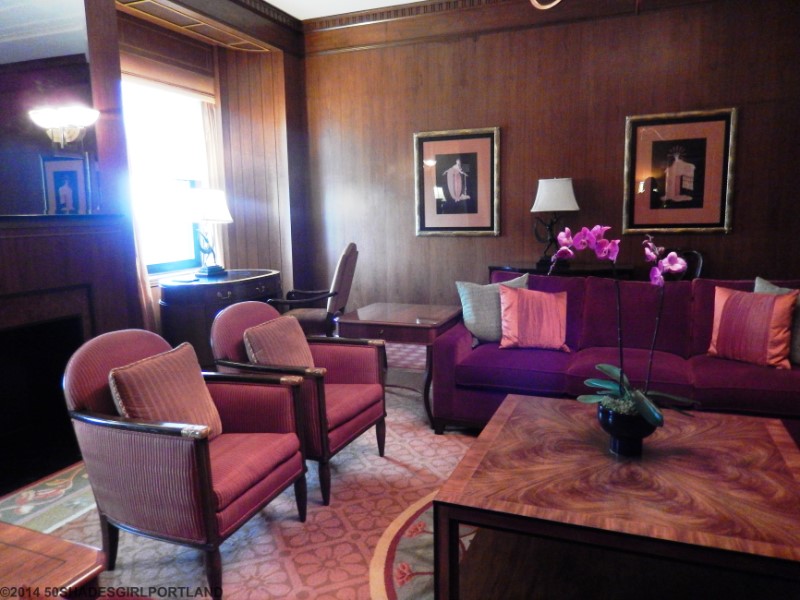 This is the entrance doors into the suite.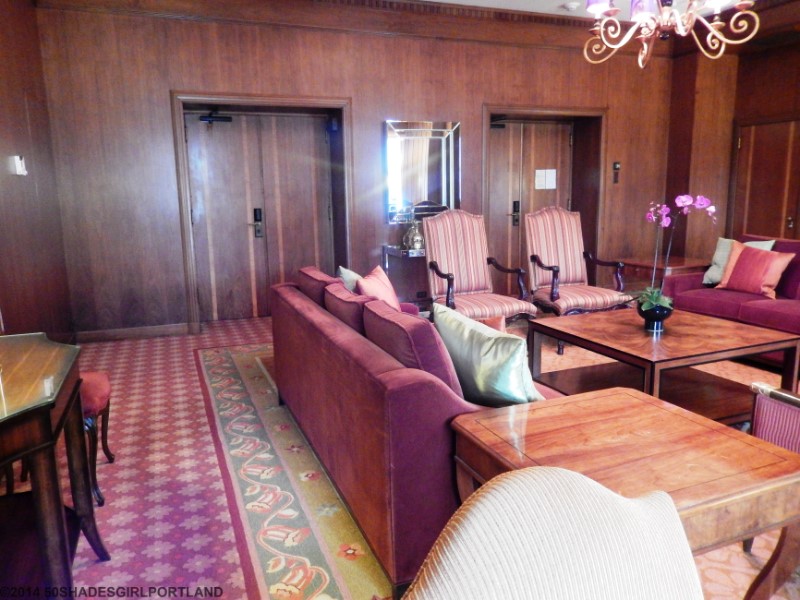 This is the entrance from the hallway.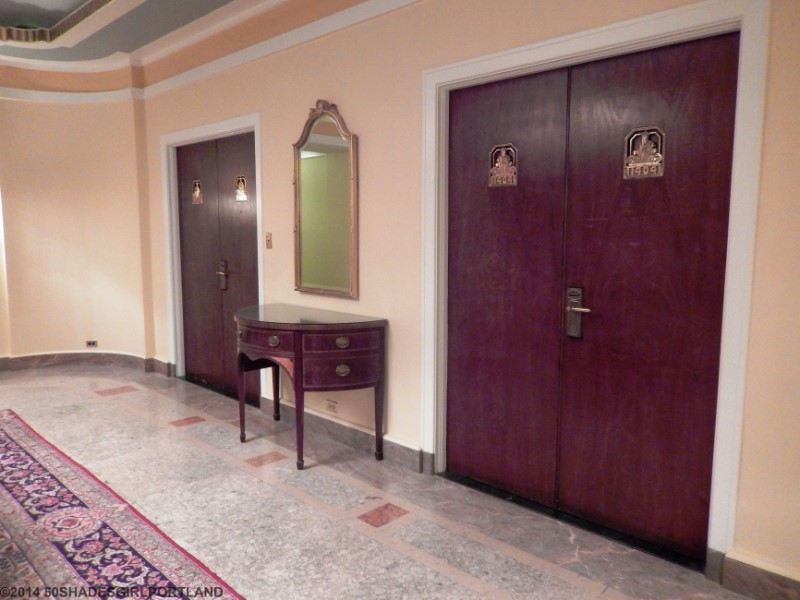 This is looking down the hallway towards the elevators.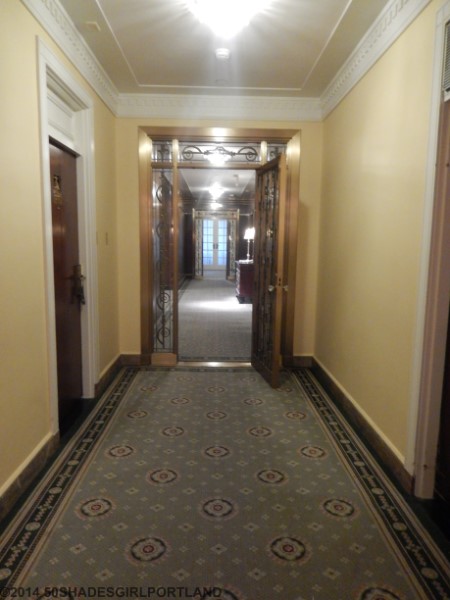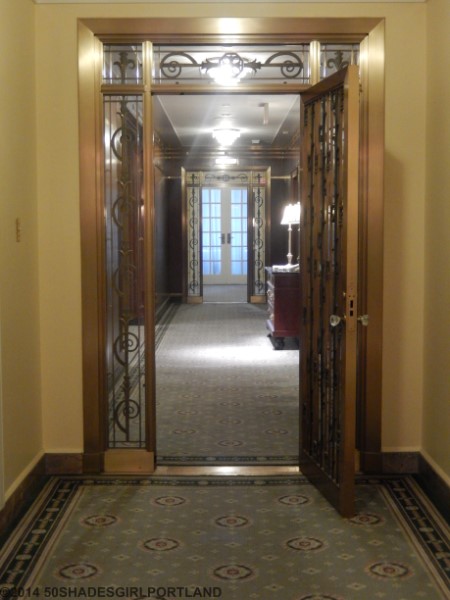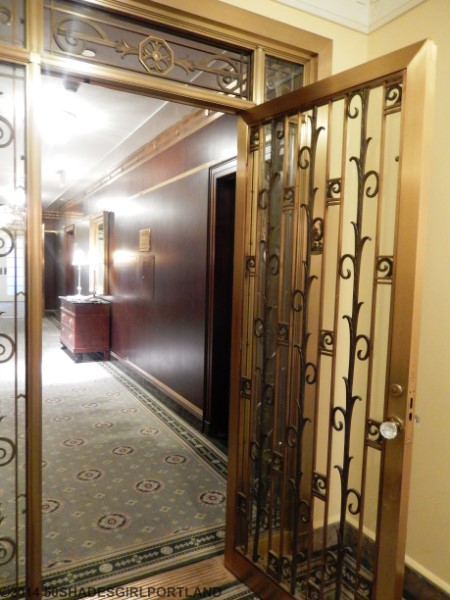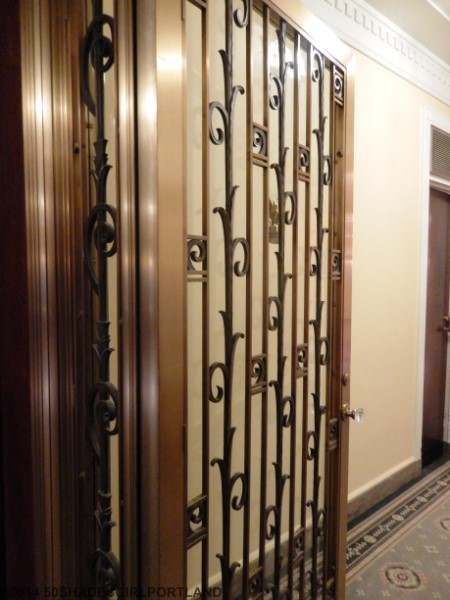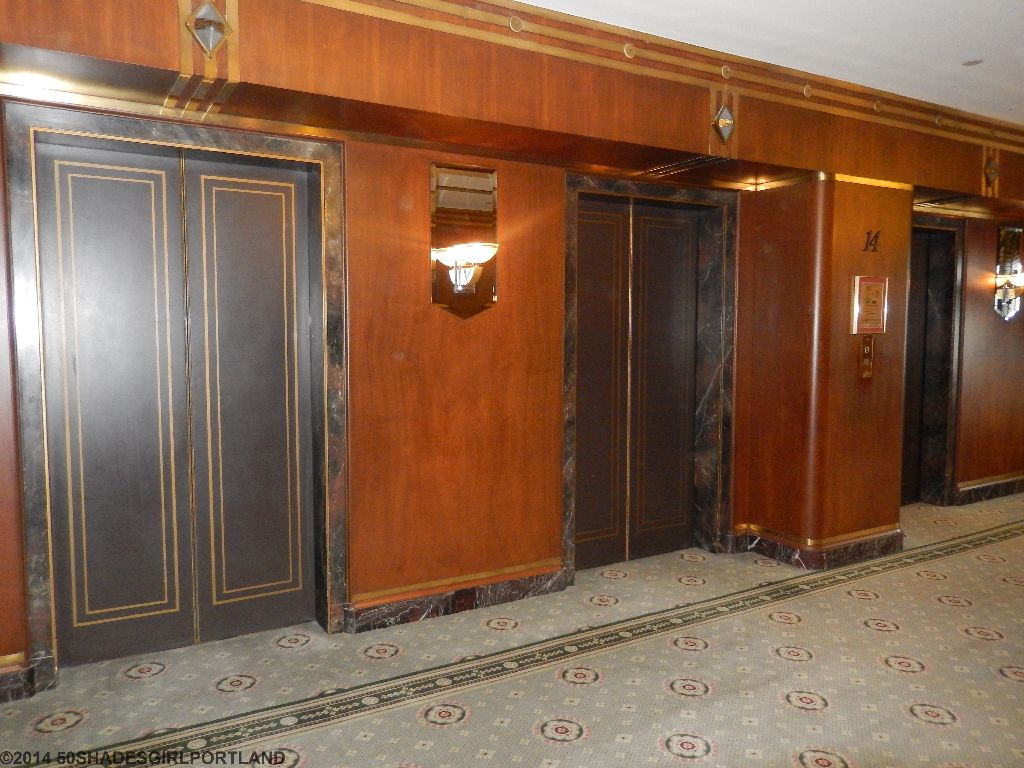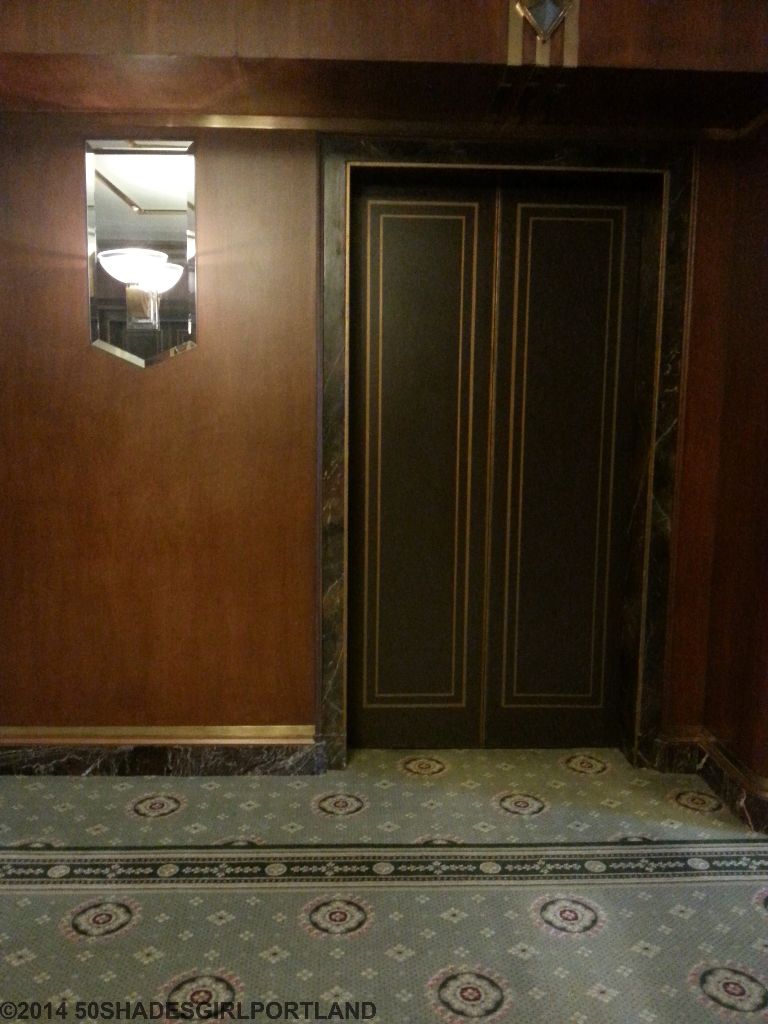 These are inside the elevator.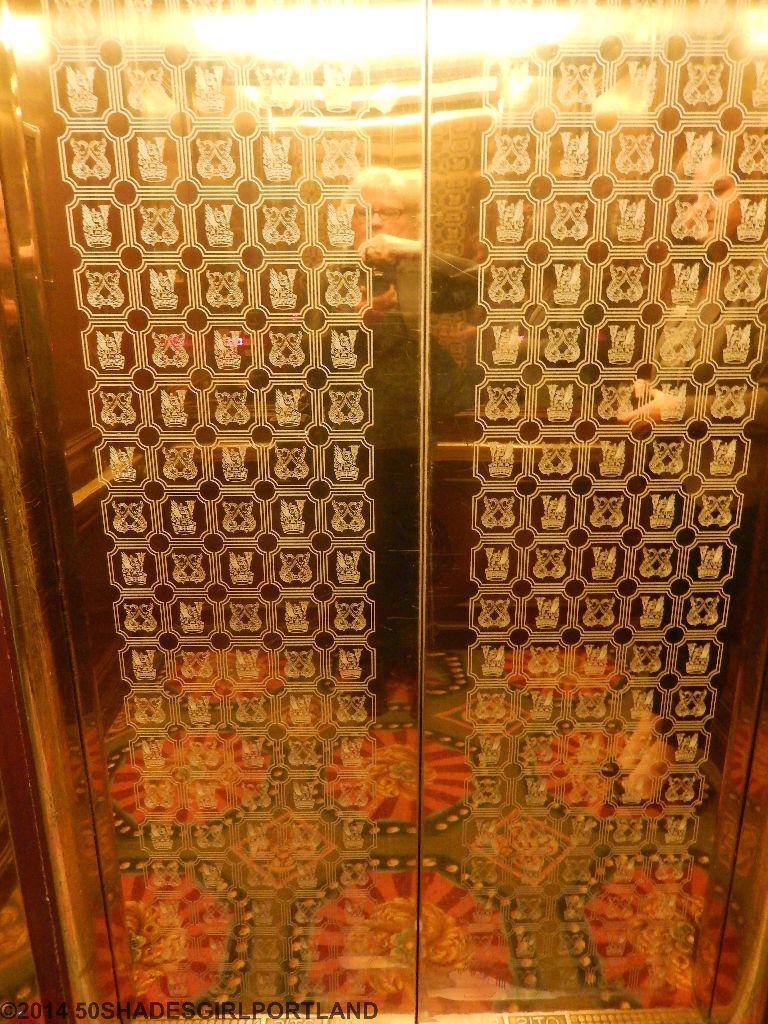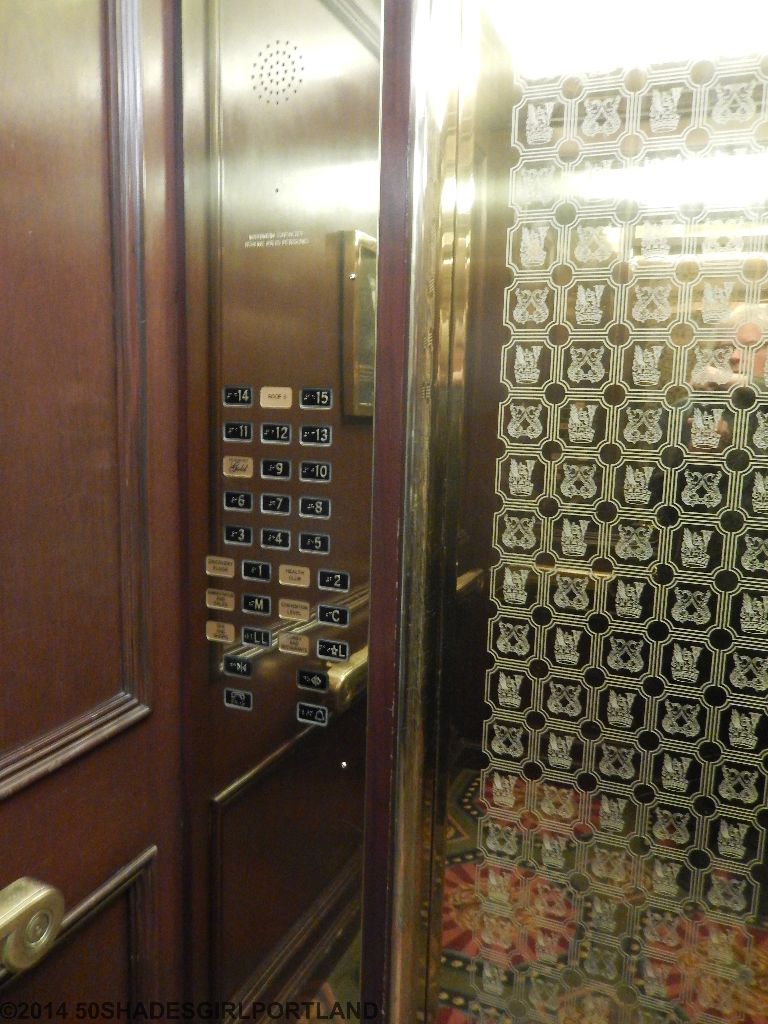 These guys are ready to welcome you to the Fairmont Vancouver!