HEATHMAN HOTEL/HEADWATERS "THE RUSSIAN TEA"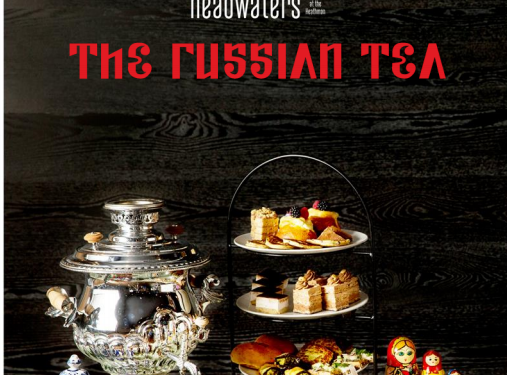 The Heathman Hotel opened its new restaurant Headwaters a few months ago and added a new Russian Tea service for the holidays. I had the pleasure of joining in with other local writers/bloggers at the hotel and experiencing this beautiful tea service. Headwaters has joined with Portland local Smith Teamaker to bring several new as well as some of their favorites to share with patrons.
We were in for a treat with the sharing of several plates of savory and sweet specialties brought together by Vitaly Paley, Executive Chef Ken Norris, and Pastry Chef Jeff McCarthy. Several of the recipes were from Paley's own kitchen with his own Russian flare. It was a very delightful afternoon to relax in the Heathman Tea Room and take in all their glorious holiday decorations. Of course I had to sneak upstairs and take a peek at their Fifty Shades of Grey books that are always a thrill to see.
Thank you to The Heathman for inviting me to a lovely afternoon.
You can read more about The Heathman and the new Headwaters here.