John Schwartzman Listed With FREED as Cinematographer
A new picture came out with DARKER/FREED Production Manager Nelson Coates and Cinematographer John Schwartzman. He now is listed as Cinematographer for FREED on his professional page. He is also listed with pre-production of Star Wars Episode IX.
It looks as though they may be at the beach near Vancouver BC on a typical cloudy, rainy day. Maybe scouting for Darker?
You can read more about the work of John Schwartzman on his website. 
Photo with Production Designer Nelson Coates on the left and John Schwartzman on the right.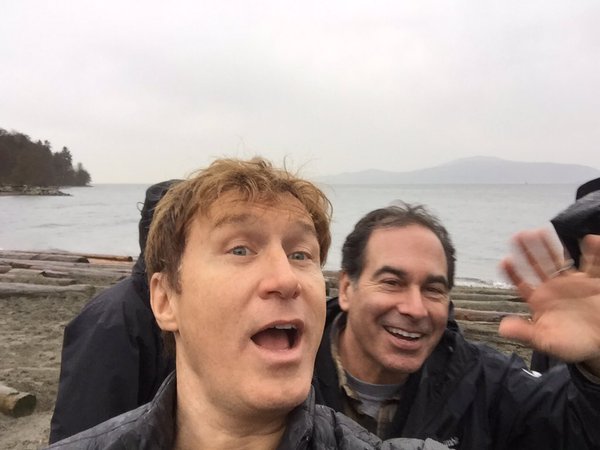 © 2016 – 2018, 50SHADESGIRLPORTLAND . All rights reserved. All information and materials contained on this website including text, photos, and logs are for the exclusive property of 50shadesgirlportland.com. Content cannot be reproduced, distributed, transmitted, displayed or published without consent from the author of the website.