THE ROMEO SECTION WITH ANDREW AIRLIE Ep. 2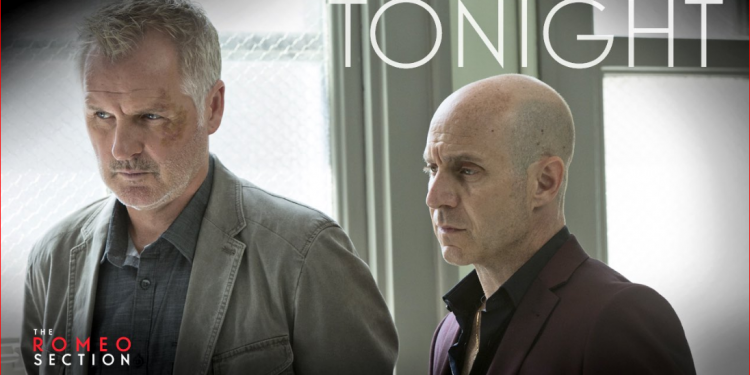 I first came to watch The Romeo Section because of FSOG actor Andrew Airlie's part in it, but soon I became hooked on the CBC espionage crime drama set in Vancouver BC. With the recent return of Season 2 it has continued to bring to the screen a gritty, intimate inside look at the internal workings of covert operations, Vancouver's competitive heroin market and follows a double agent through her work in the Intelligence Service.
In the second episode "The Leg Work" Andrew as Wolfgang continues to partner with Brian Markinson as Norman as they try to uncover the truths surrounding an attempted terrorist attack. The costume designer for the show continues to paint a colorful Norman with his recent red suit and tonight a beautiful bright blue one. The best part about his character is the lack of wearing any socks. Brian Markinson is brilliant at slowly revealing more and more of the true Norman.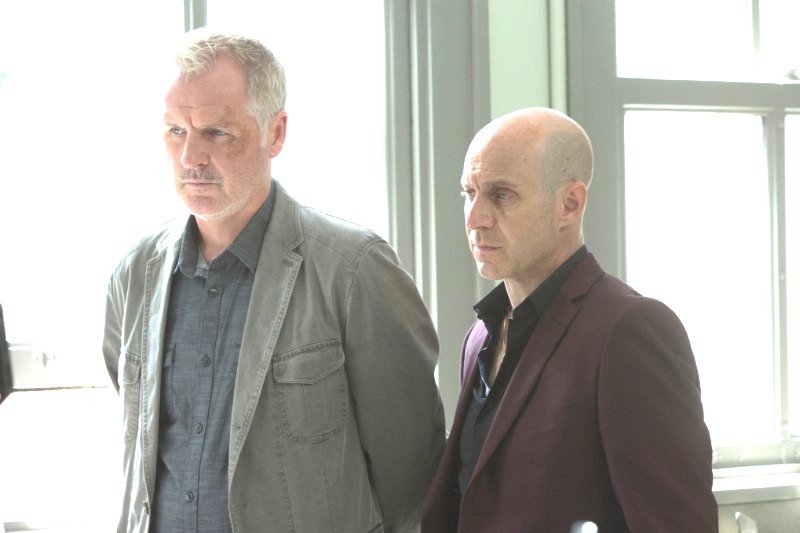 Juan Riedinger as Rufus is taking all opportunities to rise quickly in the drug world and to maximize his chances to bring in the cash. "They're coming back".
There are several pieces of this production that stand out such as the intimate and dark sense of filming, the edgy music and the quick driving/biking street scenes. All together it provides for an intriguing show. Just don't ask Wolfgang about his doctors or as he calls them "Bloody Doomsayers".
This episode was written by Chris Haddock, Jesse McKeown and Stephen E. Miller. Directed by Stehen Surjik.
The Romeo Section airs on the CBC Wednesdays at 9:00 pm
You can read more of my recent visit to the filming here.
Here is a super cool bts video from The Romeo Section: