FSOG MOVIE LOCATION UBC Transforms to WSU Vancouver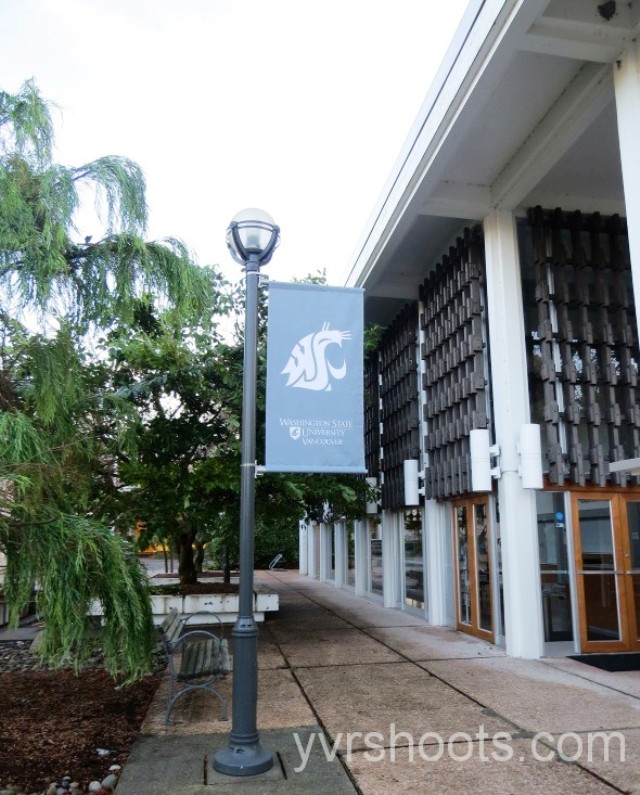 The production crews were working last winter to bring some spring weather to the campus of University of British Columbia in Vancouver BC. They were adding leaves and foliage to otherwise bare trees. This was all part of an effort to transform part of the campus into WSU-Vancouver for the film shooting. The transformation also included hanging banners on the campus and adding huge tents. After visiting the WSU Vancouver campus and the UBC campus I have to say that this really doesn't look like it at all. The UBC campus is much larger than the campus in Vancouver Washington. They filmed on the UBC campus for several days and returned October 13 for some reshoots with Dakota and her car Wanda. I have no idea where the reshoots fit into the filming. I did put together that Dakota was wearing an entirely different outfit from when we see her in the trailer in the classroom.
UPDATE     A new photo from the movie came out today of Christian Grey giving his speech at the graduation at UBC.